A Guide to Choosing the Perfect Dinner Cruise in Sydney
Confused about choosing your ideal cruise on Sydney Harbour? Here's the guide that'll help you opt for your cruise: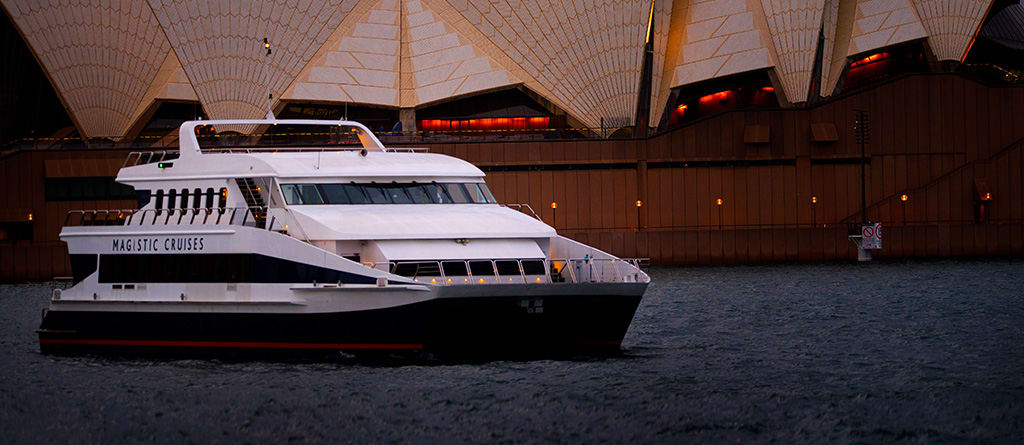 dinner cruises sydney harbour
Sydney is aesthetically pleasing in every way. A trip to Sydney can be truly memorable, with its beautiful skyline, calm blue ocean, and, most importantly, friendly locals. Your Sydney tour can be really entertaining if you know where you're going and what you're doing. While there are numerous activities you should try in the city, don't skip booking a fine cruise package on Sydney Harbour.
You'll be spoilt for choice with the number of dinner cruises on Sydney Harbour.
In addition to giving you a tour of the harbour, a cruise also familiarises you with the city's well-known attractions. Through this article, you will get a fair idea of how to select the cruises.
Selecting The Right Cruise
As there is a big lineup of vessels such as catamarans, paddlewheelers, glassboats, and plenty more on Sydney Harbour, you need to make an informed decision. The following is a list of factors you should consider while choosing from the dinner cruises in Sydney
Experiences on offer: The inclusions available are one of the primary differences between the various cruises. There are plenty of cruises that serve meals, either lunch or dinner, and there are certain vessels that only offer premium beverages.
There are tours available that offer a buffet dinner and beverages, including unlimited wine. Surprisingly, there are also guided tours to ensure that the guests have the best cruise experience possible. Choose the cruise based on what connects your desires.
Budget: Your budget is the most crucial consideration when selecting a Sydney Harbour cruise. For instance, you can go for a budget-friendly cruise if you are a tourist in the city and don't want to spend a lot of money on just one specific activity because you have a long bucket list. However, if you still desire a luxurious cruise, combining your city tour with the cruise is the best course of action.
Time: You have to choose your cruise based on the time that suits your convenience. It's mostly about how you want to see the harbour attractions such as the Opera House, Fort Denison, and Luna Park from the unique vantage point of the cruise.
A daytime cruise makes more sense for families as children have bedtime at night, whilst a romantic nighttime cruise might be ideal for couples on vacation. Although there isn't a set rule about what time of day is best for a particular type of visitor, having a basic concept of what you hope to get out of the trip will help you make the right choice.
Date of your cruise: The date you decide on for your cruise journey can be influenced by a wide range of factors. You will have a very different experience if you make your decision on a holiday like Australia Day or New Year's. It's like taking a great cruise or not taking one at all!
On these days, you will get a different vibe from the cruise as they host unique shows and activities.
Weather: When choosing your cruise, the weather is undoubtedly a key consideration. Even though Australia's summer months of December, January, and February are the most popular ones, some individuals don't want to have fun during this time. If you don't like to do these things in the summer, pick a good month to visit the city and reserve your cruise ticket.
Take this piece of information into consideration when you wish to book your ideal cruise on Sydney Harbour. Whether you are on a short or long tour, don't let a cruising opportunity on Sydney Harbour pass you by. Exploring the elegance of the classic cruises and viewing the iconic harbour attractions from a unique perspective is a must-do.
Reader insights
Be the first to share your insights about this piece.
Add your insights