Sydney's Most Iconic Valentine's Day Dinner Ideas
Tired of searching for the best place to have a romantic dinner on February 14th? Here are the iconic places to have Valentine's Day dinner in Sydney 2023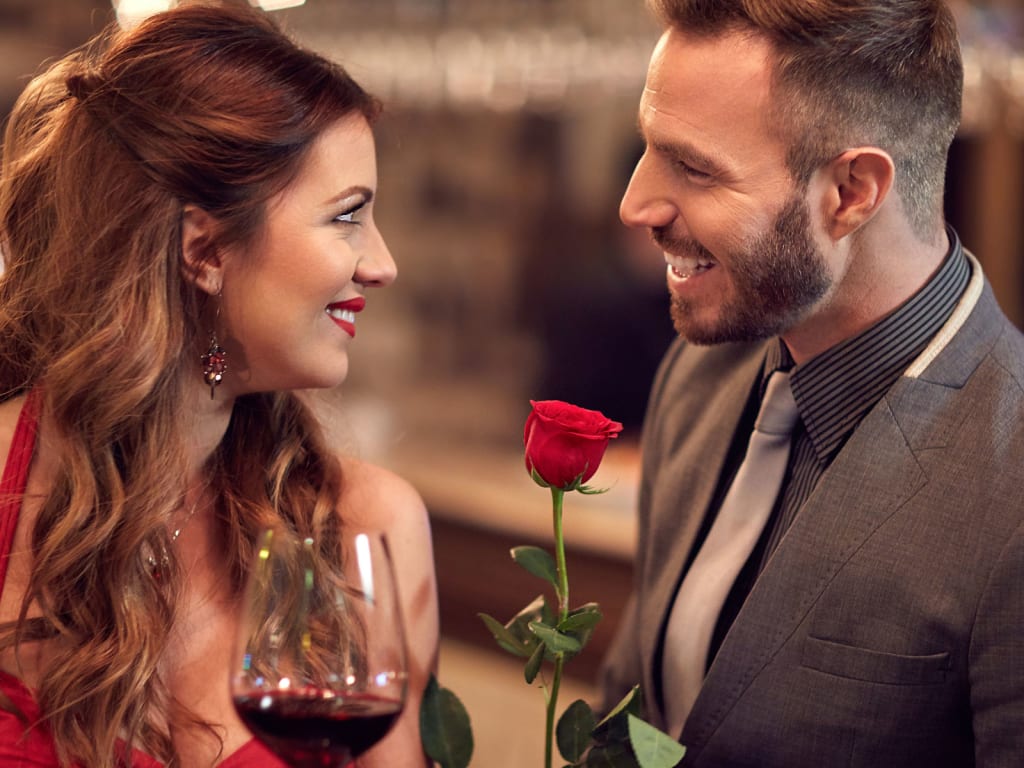 Regardless of what you think, dressing up and going out for a Valentine's Day special dinner is pretty much a worldwide interest. Especially when restaurants go all out for the special occasion with bells and whistles. If you want to impressyour partner or are just in the mood for an epic meal, come to one of these Sydney dinner places that are going above and beyond on February 14.
Lana
The Valentine's Day meal at this upscale osteria, which highlights seasonal seafood, is being dubbed the Lana "Loves Me" special. A seafood extravaganza featuring salty snacks like coral trout, yellowfin tuna crudo, and mussels will be served.
Non-seafood options are also available, such as wagyu tonnato, chicken wing fritto, and egg yolk ravioli.
Odd Culture
If you're a foodie, it's hard to imagine a more romantic setting than a newly launched restaurant with a seasoned head sommelier in charge of the wine list.
A dressed-up version of surf and turf will be available on the set menu; head chef Jesse Warkentin has paired the popular bavette steak with rock lobster and bisque butter.
Chophouse
This place is for you, meat lovers! The restaurant's rich menu is set by Scott Kim and is a four-course set menu that includes delicious kingfish crudo, Hervey Bay scallops, and juicy beef carpaccio. Wait! The hero of the menu is yet to come!
The 700-gram long rib with a marble score for two. When you talk about desserts, there is a wide selection of chocolate, matured cheddar, honeycomb, and berry coulis. Impressed enough? Head to the Chophouse with your meat-loving partner!
Magistic Cruising Restaurant
Valentine's Day is a day when love is teeming! Make your special someone feel loved by taking them on a Valentine's Day cruise on Sydney Harbour. Magistic, Sydney's favourite catamaran, is the ideal location for a hearty buffet dinner.
Enjoy the captivating views of the harbour attractions, the starry night, and the city skyline as you take a lovey-dovey stroll around the outside decks to set the tone for the night. Take a photo of the two of you against the backdrop of the lit Australian icons such as the Opera House, Fort Denison, Luna Park and plenty more. Your romantic dinner cruise on Sydney Harbour is getting ready to sail.
The Old Fitzroy Hotel
The Old Fitzroy, a beloved local pub, combines a tavern, cafe and theatre under one roof. The Old Fitz is the ideal location for Valentine's Day, as it is home to an electrifying culture, including some of Australia's most well-known playwrights and figures from the early Kings Cross.
Old Fitz is an excellent place to be in Woolloomooloo because of its distinct personality and head chef Toby Stansfield's classic Australian-inspired food.
Babylon
Babylon will add some extra zing to your Valentine's Day. The Levantine-inspired set menu will fool your tongue into thinking you're enjoying the local delights of Middle Eastern and Mediterranean marketplaces.
This rooftop bar is not only one of the most beautiful we've seen in town, but also has one of the greatest menu. Hummus, pan-roasted cod, haloumi-wood-roasted baby chicken, and Turkish bread that is made in-house are all offered. Even the people without a sweet tooth will enjoy this unique dish made with Turkish coffee ice cream and chocolate tahini.
The Gantry Restaurant and Bar
If you want sights as beautiful as your significant other, go to The Gantry at Pier One Sydney Harbour for all of your Valentine's Day needs.
The staff is prepared to welcome you with a romantic set menu that includes a variety of entrees and main dishes, several desserts, and snacks served on ice. Sweet! On arrival, you can partake in this sumptuous dinner and a drink of Laurent Perrier Rose.
Icebergs Dining Room and Bar
The aroma of traditional Italian cuisine is in the air, much like love. A four-course set menu created by Alex Prichard is as beautiful to look at as the surroundings.
Expect some renowned Sonoma sourdough as well as a delicious squid ink pasta dish with blue swimmer crab and tarragon. Enjoy a beautiful amaretti cake to round off your evening.
On the romantic occasion of Valentine's Day, try these impeccable dining destinations with your partner. If you try out any one of these dinner venues, we are rather confident that you will naturally think of them for Valentine's Day the following year.
Reader insights
Be the first to share your insights about this piece.
Add your insights