Six reasons to choose Yacht Hire for your next holiday.
Have you ever thought of hiring a yacht for your vacation? If not, here are some reasons why you should do so…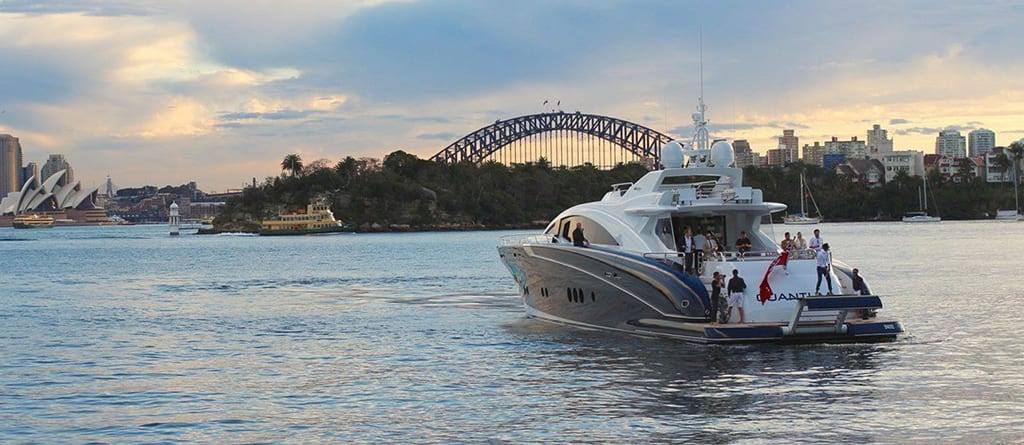 So, you want to do something exciting for your next holiday? But not just anything, you want it to be amazing, special and unique. It's not an easy task to decide, but what if I say there is an option that might hold your interest. From my experience, when it came to holidaying away from the city buzz, the yacht hire in Sydney worked best for me. How you may ask? Let's see how:
The privacy is exceptional
While I was on my spring break in Sydney, my friends and I had decided on hiring a yacht for a day. The experience was mesmerising. The views, the ambience and the food were spot on. Moreover, we had the whole yacht to ourselves. Icing on the cake! There were no strangers or unwanted hustle to distract or disturb us. That's the unique selling point of a yacht, you get ample privacy unlike any other vacation spot. What's more? For a more luxurious experience, there is a luxury boat hire option in Sydney. You are completely in the world of your loved ones, sailing on the waters, away from the madding crowd. Can it get even better?
Enjoy the dedicated services of hiring a yacht
Hiring a yacht can also mean taking responsibility for the meals served to your guests. If you have any special dietary preferences or a chef who can help you whip up a tasty meal for a host of people, you can choose between a bareboat charter or an ordinary charter that comes with set menus and a crew. However, the advantage of choosing a personal chef is that they will prepare mouthwatering meals as per your choice. Relish food served right at your table as you enjoy sailing the waters.
Choose Motor or Sailing Yachts
Other than privacy and the liberty to sail till the time you desire, yacht hire also gives you the choice to pick between their two options—motor and sailing yachts. What's the difference you may ask? The first relies on its own power system and the other relies on the wind as it uses its sail to go from one place to another. An authentic sailing yacht may be perfect for those looking for an engaging cruising experience, whereas a motor yacht will make a smoother and comfortable experience that won't need you to labour your way through the trip.
You can learn about Sailing
Of course, you are on a holiday and the plan is to lay back and chill on the yacht. Won't it be more exciting to enjoy a more active experience on the boat? Open your eyes to the world of sailing on a sailing yacht! You can ask the captain to let you steer the boat, and you can learn to manoeuvre the boat safely in the process. Who would imagine! You may end up inspired in sailing to start taking lessons in future.
Cruise at your own convenience
When you hire a yacht, you can sail as long as you want, provided you have paid upfront for it. The decision when to leave the port is completely yours. There are companies that may differ in their logistics but you can still make your own choice.
Bond with Family and Friends
In our daily lives, we tend to lose connections with our loved ones, even within our homes. Sailing over the waters with good food, drinks and conversations is the ideal way to spend quality time together.
You can't find a more innovative and exciting experience elsewhere. Not only that it leaves you with memorable moments and a spirit of adventure as well. If my blog has convinced or helped you in any sort of way, please feel free to comment below.
Reader insights
Be the first to share your insights about this piece.
Add your insights