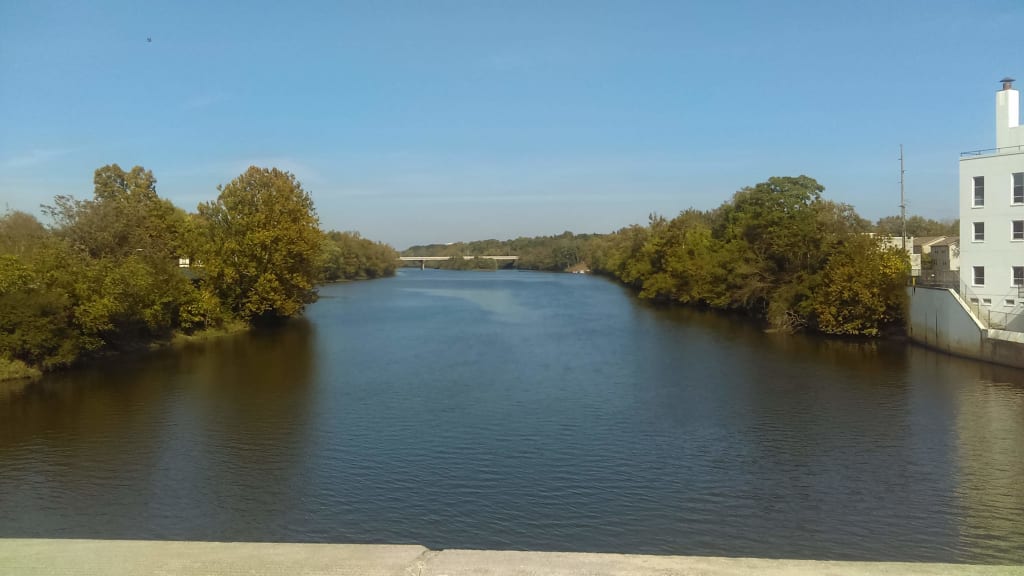 White River
This city has now become my home and I am not upset about it. I have lived here four yeas now and have not regretted my move one bit. Indianapolis is a beautiful city with plenty of work if you really want it. There can be opportunity behind many doors if you have hustle in your blood. Aside from the working environments, Indy has many aesthetically pleasing monuments and landmarks. When visiting Indy, you might visit Victory Field, home of the Indianapolis baseball club, or Lucas Oil Stadium, home to the Indianapolis Colts team with its retractable roof. If you are more of a speed fan, do not miss out on the Motor Speedway Museum or the actual Motor Speedway itself, home of the Indy 500. Do not leave the Speedway without a VIP tour, which can include a tour of the racetrack, Brick Yard finish line, press box and winner's circle. This could be a great family outing or best friend bonding experience.
The Indianapolis Art Museum, renamed Newfield, may also pique your interest to stay busy and view beautiful art as well as acres of beautiful gardens including an outdoor park and reserve. Recommended to art lovers and beginners alike. You must also visit the home of the Indianapolis Pacers at Bankers Life Fieldhouse. Plenty of seating for fans but knee room is limited in some areas depending on your height. However, lastly but certainly not least, your visit would not be complete without visiting Monument Circle. The huge limestone Victory statue in the middle of downtown stretches your neck from the heights that it reaches into the sky. Nevertheless, it is not the statue itself that keeps you in the circle. Although you can tour inside the massive, monumental statue, enjoying a nice day on the stairs is lovely and the many stores and cafes that surround the statue give you a good downtown feel. A nice place to tour with your family or significant other on a nice, cool, comfy day. There is a horse drawn carriage ride available almost any time of day. Take advantage of a night ride in the carriage with the cart brightly lit on the street. Make it a romantic evening or wow your young people with an awesome ride at least once.
My daughters and I moved to Indianapolis because I felt stagnant where we lived. I needed my children to have broader, eye opening opportunities. It felt like if we did not leave when we did, then we never would. I wanted my children to experience more than just the city we had been stuck in. My mission was to have them see more and have more experiences than myself. I wanted them to encounter more personalities and characters outside what we have been privy to everyday in our original hometown. These experiences and knowledge will help my daughters grow as women and make more open-minded decisions in life. My children needed to know that there are certain freedoms that come with life. There is freedom to change locations, your decision, your career, and aspirations. There is also the beautiful freedom to reinvent yourself. That one is my favorite. Most times though, people do not get to experience these freedoms because they cannot comprehend or think beyond their state, their city, zip code, neighborhood, or block they grew up on. Thriving and living are the main reasons Indianapolis is my continued new home. Yes, the city, state and people have flaws, but who and where does not. I just appreciate this city for making me feel like we have elbow room and a more positive outlook on life. Some people, especially Indy lifers, may disagree with me, but for us, Indianapolis has helped my mind, heart, and soul tremendously. I strongly recommend at least one visit. See you soon.
Reader insights
Be the first to share your insights about this piece.
Add your insights