How To Make Your Property Thrive As An Air BnB.
Dazzle the Local Tourism Market.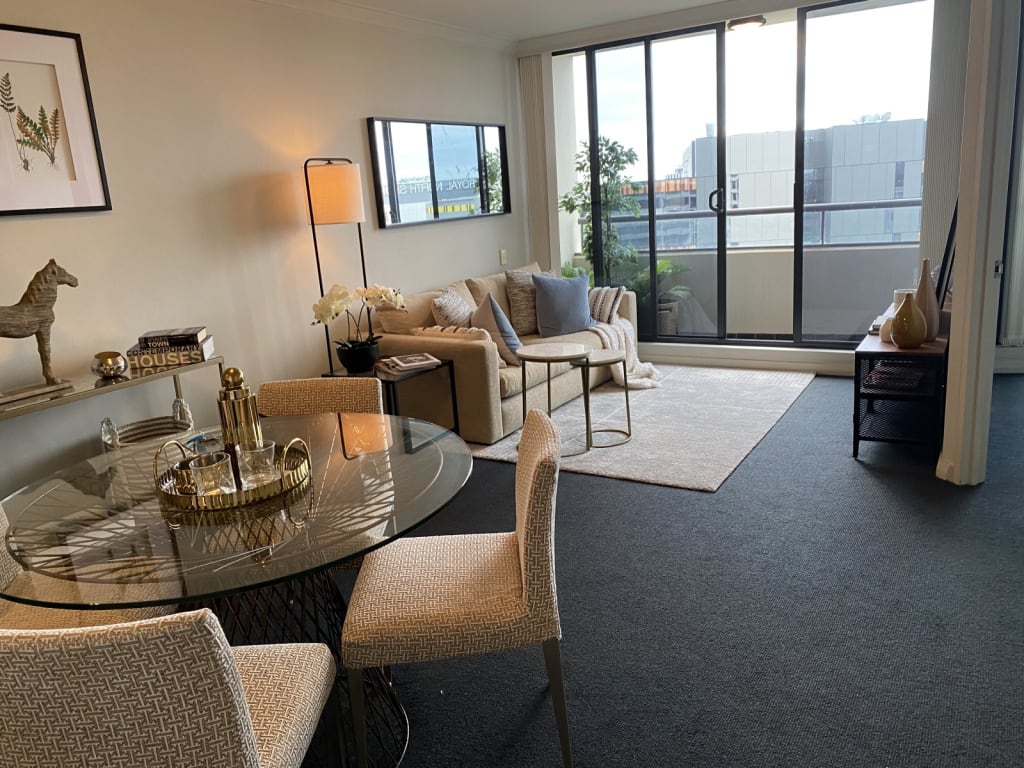 It may be too premature for me to state that hotels better watch themselves. Airbnbs are taking the world by storm as affordable and unique accommodation options for travelling professionals and vacationers alike. Why fork out for an expensive hotel or a run down motel when you can stay in a comfortable home for a cheaper price?
Given the fast progress Airbnb has made on the travel accommodation market, they too must make every effort to consistently stay at the top of their game. Basically, they are like Thai restaurants. If the quality of a customer's stay is less than pleasant, there is another option down the road to go next time.
COVID-19 has put more than a dampener on the international travel plans of many around the world. Some feel trapped within their home cities whereas others are seeking an alternative to their big annual holiday and want a getaway on a more local scale. There is no better time to advertise your property as an Airbnb. People are confined to their bubble, state or country and many can only afford cheaper options (if anything at all) due to the drastic financial effects that the pandemic has had on their lives.
If you put in the effort, it is really no trouble to host one or two people. After a simple registration process, some extra household cleaning and preparation, you are good to go! For many, this could be a convenient source of income and that is something we are all wanting to increase.
You will need to be competitive. Go the extra mile so your visitors will come back and spread the word that your place is a must stay!
1. Flaunt Your Location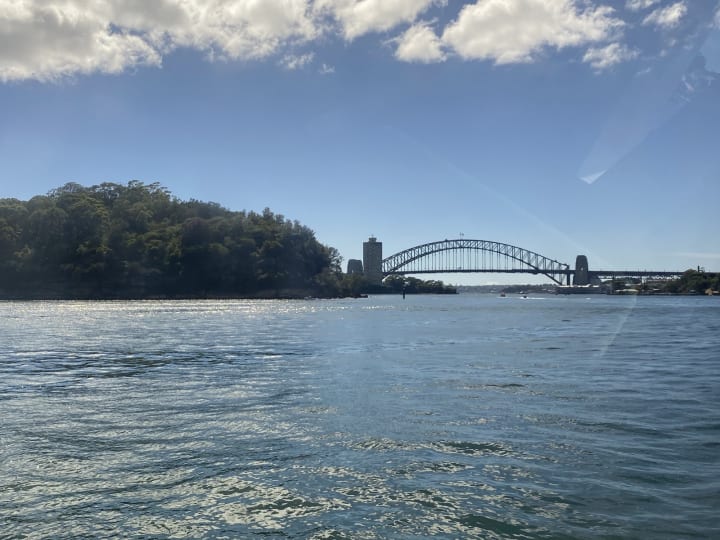 In an ideal world, your property has breathtaking views of the ocean, mountain, lake or city that your client would not be able to experience or even afford back home. It does not require a view of the Sydney Harbour Bridge but it should bring something to the table in terms of location.
People seek out an Airbnb for a reason. Whether it be as simple as proximity to shops and cafes or as specific as close to the beach or ski fields. Holidaymakers would ideally like these things within walking distance if possible. Walking distance does not include hiking up a Mount Everest of a hill!
All is not lost if you do not live on the doorstep of local attractions. Just be sure to provide explicit details of public transport routes for prospective clients as well as an approximate Uber or Taxi fare. Making the effort to provide this extra information communicates that you care about your customers' entire experience and that you will be a reliable and helpful host.
2. Style Your Home Well.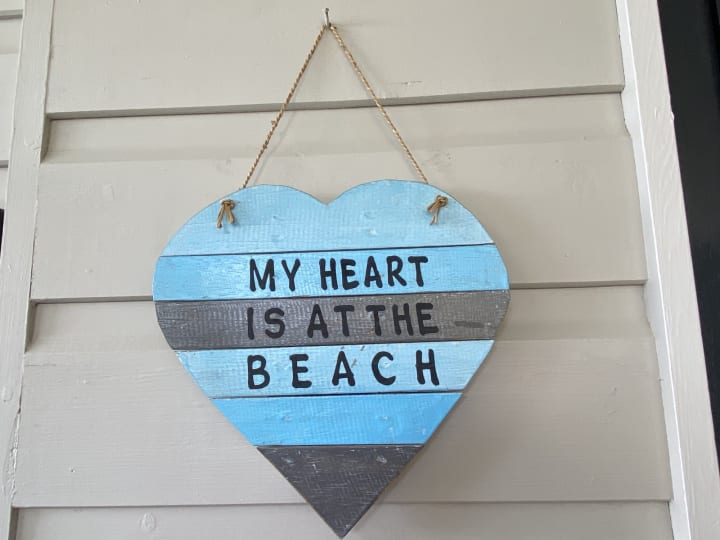 'Sehensucht' is the German word for 'desire'— an emotion that we as humans love to feel even within the context of someone else's abode. Effective interior design gives many of us fanciful ideas of what we could do with our own properties if we only had the time, money or the property itself. Who doesn't love sitting on the couch, ignoring the Netflix program and doing some online window shopping?
Accommodation decorated with flair is inviting and guests feel that great lengths have been taken to create an experience for visitors. On a psychological level this helps your guests see you and your home in an even more favourable light. Why not show your guests around and point out your much loved points of interest?
Now, don't misunderstand me. You don't need to head to the nearest furniture store to purchase the most expensive, modern pieces available. If that's your thing go right ahead but the old, antique and rustic looks can be very inviting to a great proportion of the population.
3. Provide Small but Significant Extras.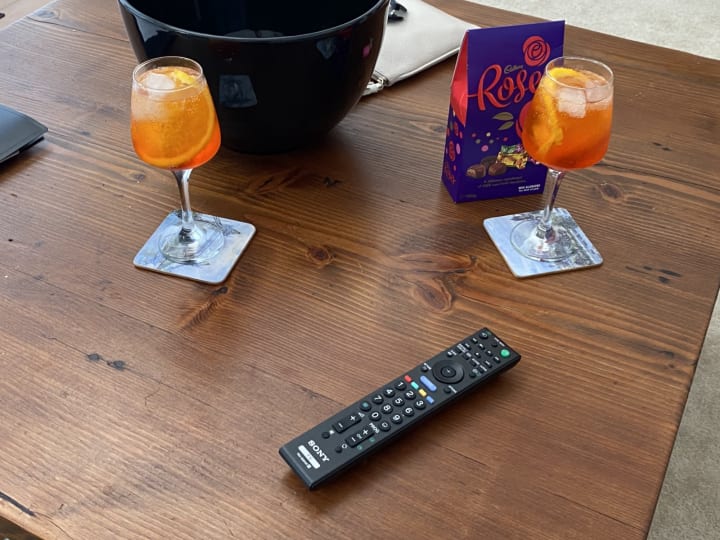 If you want your place to stand out from the crowd you should consider adding some nice extras to provide a sweet deal for both the bargain hunters and affluent vacationers out there. A box of chocolates, a bottle of wine or even mints on pillows are all excellent options to show you wish to go that little extra distance to please your customers.
As a full-time working woman I don't often have the time or energy to enjoy the little extras that make life sweet. Shaking up a cocktail just for myself and buying myself a box of chocolates are usually no-nos despite the temptation.
Be a winner and provide us with such little extras that we wish we had at home. Your reviews will thank you for it. Anyone can stay at a nice place with four walls and a door. Stand out from the crowd and give us more.
4. Recommend Fine Food and Excellent Coffee.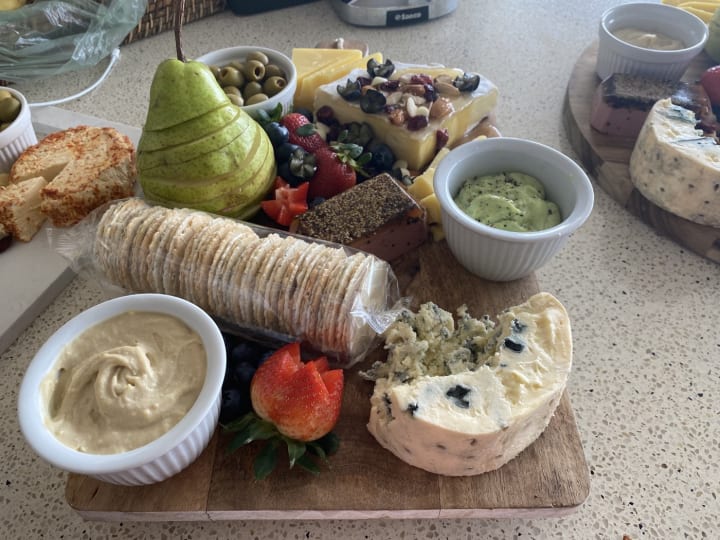 Great food is the icing on the cake of a wonderful holiday. I don't know about you but I love the icing!
Presenting your guests with food such as the gourmet cheese platter featured below is unnecessary and bordering on over-the-top. Cooking for your guests is not required and most guests would prefer to be left alone to cook for themselves or explore the restaurants nearby.
You do not need to provide your guests with a Smeg or Nespresso machine, however pointing them in the direction of the surrounding coffee shops is a must. Most of us require at least one cup of coffee, tea, chai latte, hot chocolate or smoothie each day. Your guests will love you for it and may even bring you back a beverage.
It doesn't hurt to provide a coffee machine if this is within your budget. Many of your guests will prefer to make their own. They are spending money on staying at your place after all. I can almost guarantee you that your coffee machine will be mentioned favourably in your future online reviews.
5. Be Open to Making Connections.
The people you meet on vacation stay with you either as friends or priceless travel stories. The individuals behind the door of an Airbnb make the difference between a house and a temporary home. You will be part of the content of your future reviews in some shape or form.
On arrival get a feel of the vibe and how your guests are feeling. If you think you can 'tolerate' a drink or two with them why not bond over a glass of vino? Yours of course!
Making connections is beneficial no matter what stage of life you are currently in.
In a Nutshell…
Most holidaymakers are looking for an escape from the norm. Your Airbnb that offers peace, quiet, modern amenities and beautiful surrounds just might be the escape many vacationers out there are looking for.