5 Quick Fixes of European Nostalgia To Get You Through The Travel Ban
How will you beat the travel blues?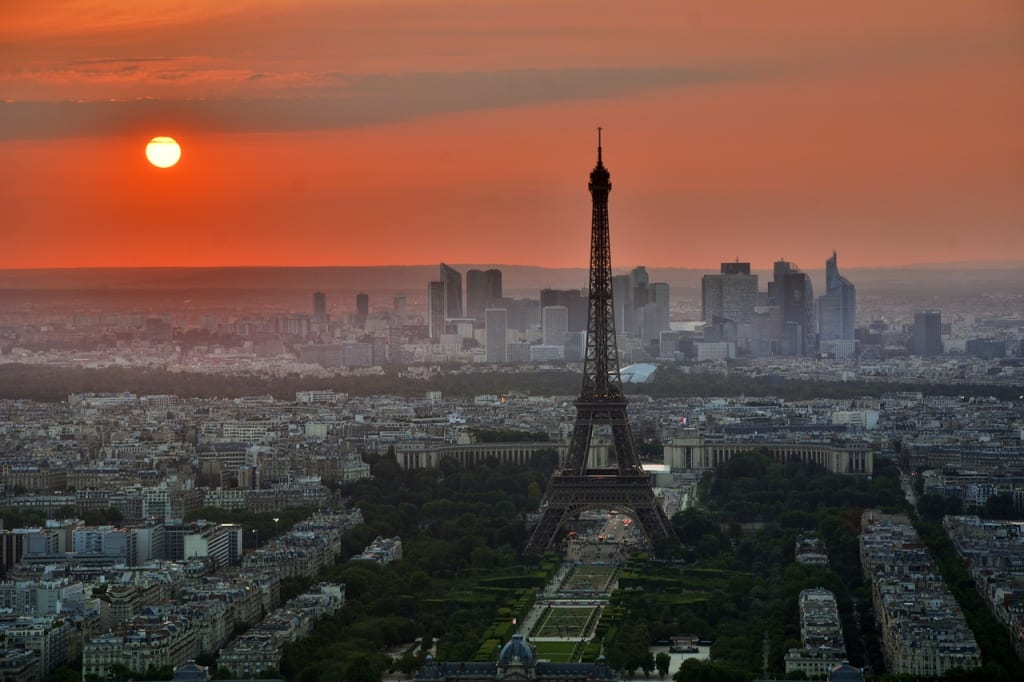 The border restrictions courtesy of COVID-19 have seen many of us grounded from our usual travels, adventures and dreams. We persevere with our day to day activities but there is a nagging feeling at the back of our minds that is ever present. When can we travel again? Sometimes it depresses us, but our wishes and memories of our loved ones overseas always give us hope that we will one day be reunited.
In the meantime though, we can grab bursts of nostalgia from time to time in areas you may not expect or even consider. These moments take us to where we wish to be. Hold onto these! Savour the emotions they evoke. Here are just a few but I'm sure you have plenty more of your own.
1. Watch Emily In Paris
My best friend introduced me to this new Netflix series. She said I HAD TO watch it as I would feel back in Europe! I was a bit dubious at first. I thought it might be a silly comedy of a young twenty year old struggling in Paris. Indeed it is. My friend was right though. I find the show truly addictive.
Although I haven't spent a great deal of time in Paris, the language, cultural differences, food and sets of the show take me back to Germany. Initially Emily's poor French made me cringe but now I journey with her through the trials and tribulations she faces in her new environment.
A must see for any girl or woman dying to be back in Europe.
2. Get Into Photo Books
Many of us have made them, flicked through them or shown them to our envious friends and family. Photos capture experiences and their stories far beyond the superficial. Yes, you have the photo of the Eiffel Tower but with that photo is the memory of you nearly falling off the Paris Metro on the way there!
If you were inclined, you could enhance your photo book by adding text and I mean a substantial amount! This would create a diary of sorts and would be sure to bring you back to your favourite places, moments and emotions.
3. Zoom with a buddy
This one might seem obvious. Reminiscing about old times, getting the low down on what is happening back in your favourite towns or even composing art, writing or an improv act is an effective way to get over your European blues.
For those of us with a second language, web conferencing with friends is a great way to maintain currency in the language and hone those speaking skills!
4. Do The Groceries!
Don't underestimate the powerful nostalgic effect that Aldi supermarkets can have! As you walk down the aisles, Aldi can take you on a trip down memory lane especially if Germany is the country you are missing! Embrace the quality of the goods and be sure to buy some of the German sweets. Haribo or Knoppers anyone?
If your taste is somewhat more sophisticated, be sure to visit your local Italian, Asian or other grocery store. You will find sweet and savoury delicacies from your childhood, exchange or travels.
Comfort eat your way out of the travel ban by experiencing your country of choice through its cuisine.
5. Go On An Online Wanderlust.
We may not be able to jump on a plane and fly freely around the world, but we can certainly venture wherever we wish to online.
One of my favourite on-screen hobbies is to plan hypothetical holidays. You not only get an idea of the various experiences and locations available but the process ends up being quite educational.
For those of you who are slightly more technologically-minded, travel to your dream destinations with Google Earth. You can go anywhere including the great Pyramids of Egypt. Are you and the kids bored at home? Take the family on an educational excursion!
Although the above suggestions are no true replacement for visiting our loved ones or experiencing a country and it's culture head on, they can provide small doses of nostalgia that take us where we want to go in spirit.
Happy travels!
Image from https://pixabay.com