Finland Tops All!
Finland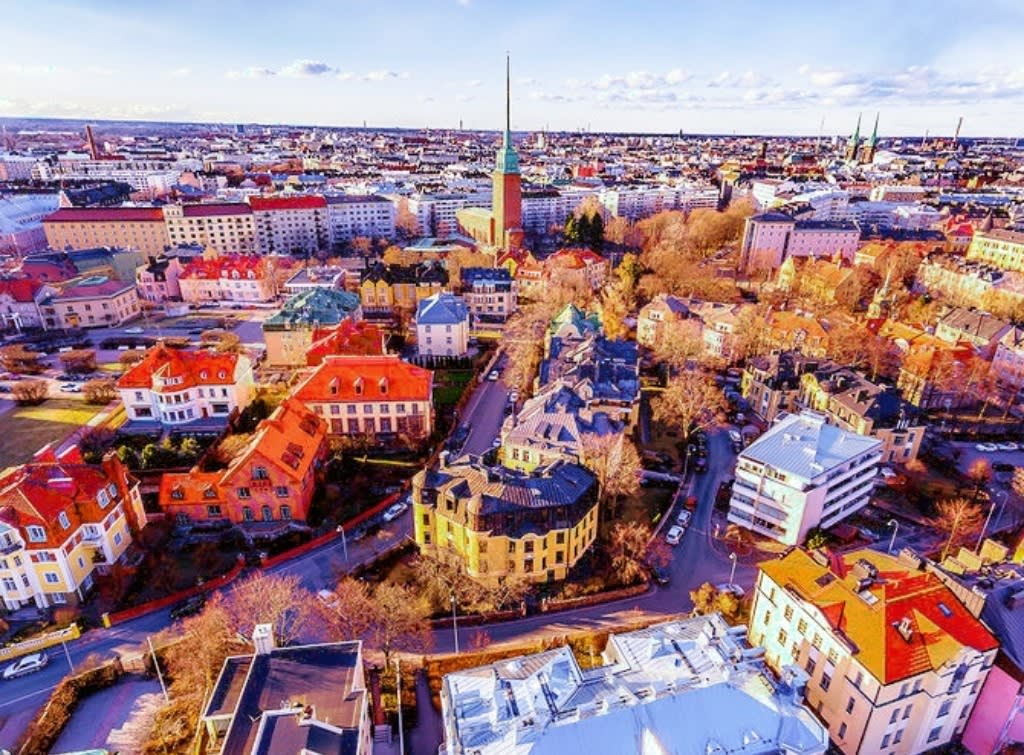 A person with all ambitions will never want to live in a state of frustration, pressure, and difficulties. Everyone hopes for a very comfortable life without obstacles. Many people travel to other countries not because of their name, but what that country offers. This may be the general satisfaction of citizens, per capita GDP, security, beauty of the region, hospitality and, above all, the general management of its officials. All these reasons are limited to tourism. I've had many people tell me how safe and happy they are in their country. Apparently, they will not go to another country for, say, citizenship purposes.
Finland is not widely known, but it is where the happiest people are found on earth. According to the World Happiness Report (WHR), Finland is the happiest country amongst 156 in the world. This is the second year in a row. With only 5.5 million people, they are safe across the board. Question is: So what makes a country exultant?
The quality of life assessment is assessed according to different standards of subjective well-being, and income is one of the most important means. In addition to income, other key variables are taken into account. Freedom to make life decisions, trust in social and political institutions, a healthy lifestyle, support of friends and relatives if necessary, and generosity as a means of community participation. Based on these, the neighbors of Finland and Scandinavia have good indicators on all these indexes.
In some countries, the happiness of newbies and local denizens increases as immigration increases. According to one study, personal social interaction decreases with individual happiness. This is especially true for young people because they are comparable to other people on the Internet and are more vulnerable to depression or stress.
Yes, the US is one of the largest countries in the world, but it should have been happier than any other country in history, especially when unemployment and violence are minimal, and living standards and incomes have increased.
However, this progress was neglected by several other resistances. Surprisingly, the deterioration in the health of many people, a decline in social confidence and a decrease in confidence in the government obscures this step. However, the United States is no longer in the top five, but took 19th place. Perhaps America should reduce what I call 'addiction'. Eating junk food with extreme sports or dangerous sexual activities is only part of the resistance that interferes with US capabilities. All of this is often associated with feelings of unhappiness and even emotional anxiety.
This clearly shows that you do not need to be so great or powerful before you're guaranteed happiness. Interestingly, some economists say that money underlying all these efforts can solve the worst in the world and the most pressing problems of an unhappy countries. They believe that money can make the world happy. Let me briefly introduce the five happiest countries in the world. In addition to Finland, which heads the list, there are many people who are delighted with everything that surrounds their country.
Number one: Finland: A country with its very happy people has a higher standard of living, a lower level of corruption and less square miles than in other European countries. This has increased tourist trips besides their technological innovations. Residents are have been very pleased with the government administration from day one.
Number two: Denmark: In fact, I'm not surprised to see Denmark in second place on the list. My latest research is the reason. As Finnish Scandinavian neighbors, they share similar social and political models and values. Denmark has many reasons to have fun. The balance between work and state privacy is very good. Environmental and health problems are first class. Education cannot be ignored, because Denmark has 100% literacy rate. Denmark is also a small country with wealth.
Number three: Another Scandinavian country on the third list is Norway. My simple analogy shows me that these Nordic countries are doing their best, especially when citizens are happy with their jobs, enjoy high unemployment and pension benefits and exceptional free health and education. Norway is one of the richest countries in the world, where democracy and gender equality play a big role. The most important thing that interests me most is the Norwegian people's confidence in government officials. For every institution to rise up, it depends on the leaders. Without ambitious goals achieved by Norwegian officials, all additions will not be feasible.
Number four: Iceland: The quality of life of every citizen must be a top priority for every politician. This is the case with Iceland. As a country with the best gender equality in the world and a global peace index of 10 years, low taxes, free health care and Icelandic education are some of the reasons why people are happy. Not surprisingly, the World Economic Forum also describes Iceland as the best signal for gender equality in the world.
Number five: At fifth, the Dutch are richer and more educated. They are not forced to make decisions, but can always make their own decisions in life. The people love their lifestyle. From time to time, the Netherlands is affected by floods, but this is only a small part of the country as a whole. Away from this, residents are very satisfied with the government's steps. Young people are comfortable, there are many jobs, high security and impressive gross domestic product (GDP) per capita.
The ranking of the luckiest countries are based in terms of per capita income, social support networks, long healthy lives, individual freedom, philanthropy and lack of corruption in government and business. African countries such as Ghana, Rwanda, Liberia, South Africa, Burkina Faso, Gabon, Kenya, Tunisia, Tanzania, Botswana, Central African Republic, Algeria, Morocco, Malawi, Libya, Guinea, Gambia, Mozambique, Ethiopia, Chad, Congo , Mali, Egypt, Togo, Burundi, Lesotho, Tanzania, Uganda, Swaziland, Ivory Coast, Senegal, Senegal, Benin, Mauritius, Togo, Namibia, Somalia, Namibia, Sierra Leone, Gambia, Congo and Mali all made the list of 156 happiest countries in the world.
If your country is not on the list, it is appropriate to put pressure on your leaders to gather the best business plans and structures to meet the standards. You could be on the list of the next happiest countries.
About the Author 🇬🇭
Osei Agyemang is a passionate and creative content writer / editor who is an expert in writing interesting and innovative contents. Osei is also an addicted travel enthusiast who likes to visit and tell the stories of interesting places around the world. He is an award winning National Artist who studied Psychology, Journalism and Global English Language at University of Strathclyde and the University of Glasgow respectively.
Email: [email protected]
Twitter: @richboat96
Linkedin: Osei Agyemang Boateng