Guides
Best Rock Climbing Destination Vacations
Packed with action and adventure, the best rock climbing destination vacations add a thrill to your time away from home.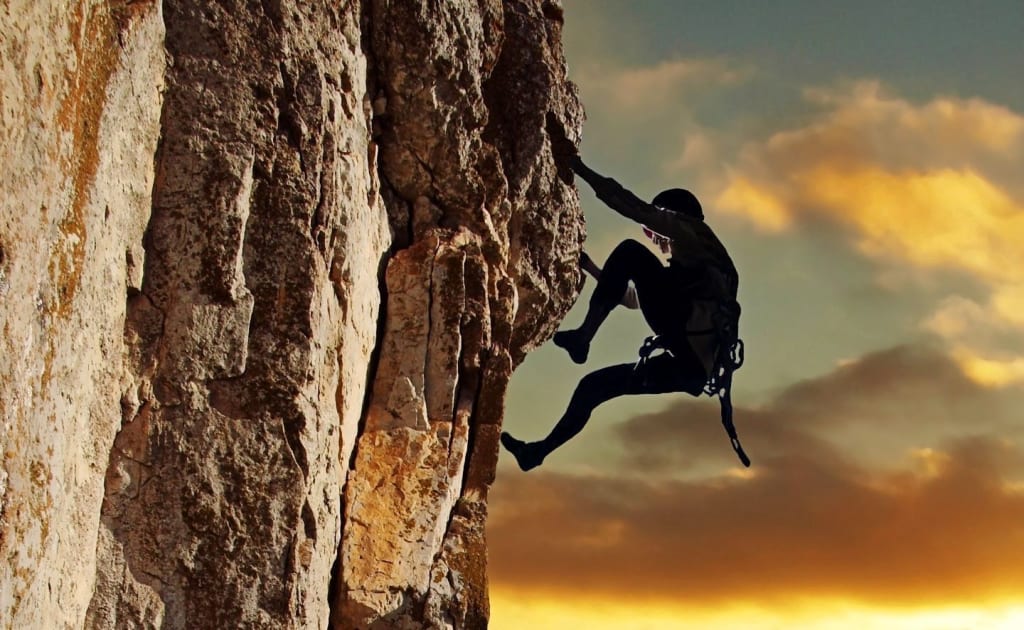 There are a ton of amazing destination vacations that people can choose to enjoy during the summer, fall, spring, and winter. Some destination vacations, such as spa vacations, allow you to soak in the relaxing vibes while doing little to nothing physical.
Other destination vacations are all about bringing more physical action into your life. This is especially true of rock climbing, zip lining, and skiing vacation destinations.
This summer, rock climbing is becoming one of the hottest ways to get some exercise in while also getting your vacay on. We decided to ask travel writers where the best rock climbing destination vacations are. Here's what they had to say...
Yosemite National Park - California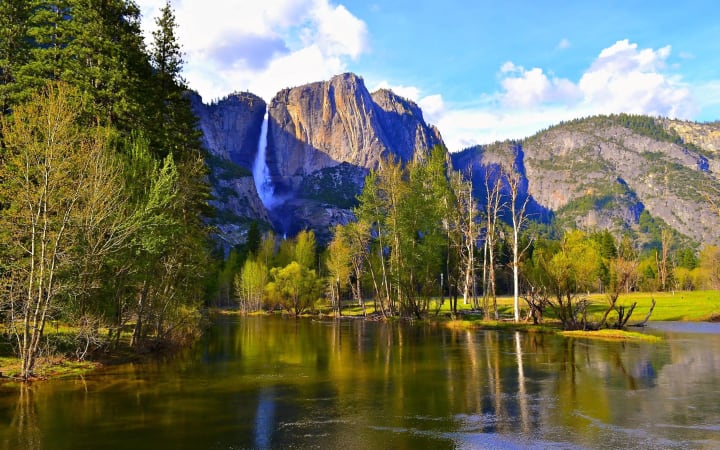 Yosemite National Park is considered to be one of the greatest parks in the country. Visually stunning sights, rich wildlife, and incredible mountain views are what bring so many people to this park's gates every single year. It's inspired writers, painters, and even musicians with its all natural majesty.
But, let's just talk about why it's such a hot destination vacation spot for rock climbers first. This is one of the very few places in the country that has climbing trips for almost every level of climber. People who are looking for hikes can choose to climb by foot. Those who want to scale boulders can do so.
For those who are advanced enough to do cliff climbing, visitors get to see the options explode. Multiple programs allow visitors to trek across the massive park on multi-day climbing routes. Other programs allow you to scale a major point in a single day.
Of course, part of Yosemite's allure to climbers is its many amenities and excellent camping facilities. To a point, that's why it's also one of the best rock climbing destination vacations in the world.
Pinnacles National Park - California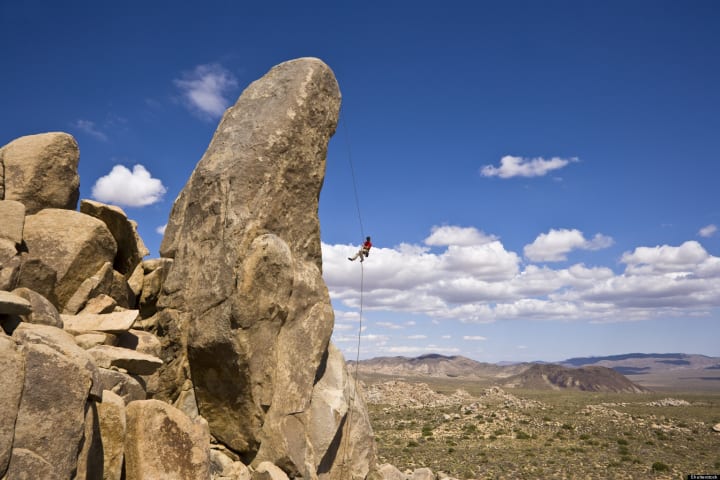 California's beautiful Pinnacles National Park regularly gets ranked as one of the best rock climbing destination vacations in the West Coast — and it doesn't take a genius to see why.
This sprawling national park has gorgeous sights on every trail, climbs as soon as 15 minutes after you begin hiking, and perfect rope-and-grapple climbs for both novices and advanced climbers alike.
Worried about lodging? Don't be. This national park has a designated campgrounds area with plenty of amenities. Since this is such a popular destination for climbing, it's wise to reserve your campground space before you arrive.
Along with great areas to hike, camp, and take photos, Pinnacles National Park also happens to be situated close to a number of affordable hotels for hikers and climbers who might just need to take a break from nature.
Zion National Park - Utah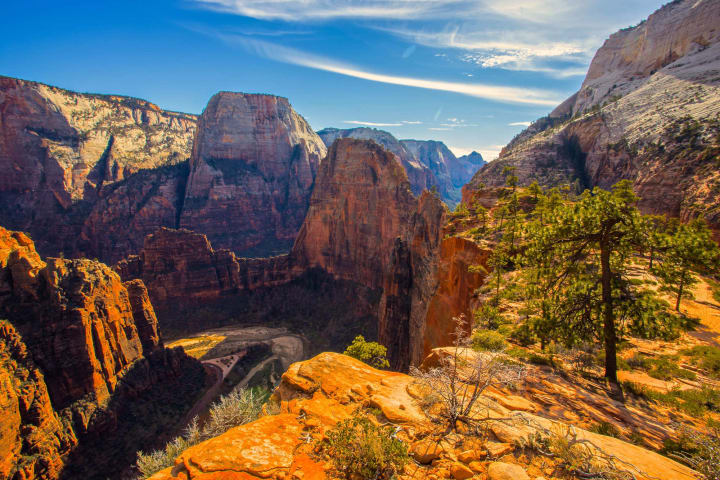 Zion National Park is one of the largest national parks in the United States, and in many ways, it's kind of expected that you'd be able to find at least one or two good climbing locations in the area.
With its beautiful desert scenery and its colorful sandstone-filled landscapes, climbers who go to Zion National Park never have to look too far for their next Instagram photo.
However, it's worth noting that their climbing spots are notoriously difficult — which means that this is only one of the best rock climbing destination vacations you can take if you are a very experienced and capable climber. Otherwise, it may just be a very pretty place to go, without the climb.
Acadia National Park - Maine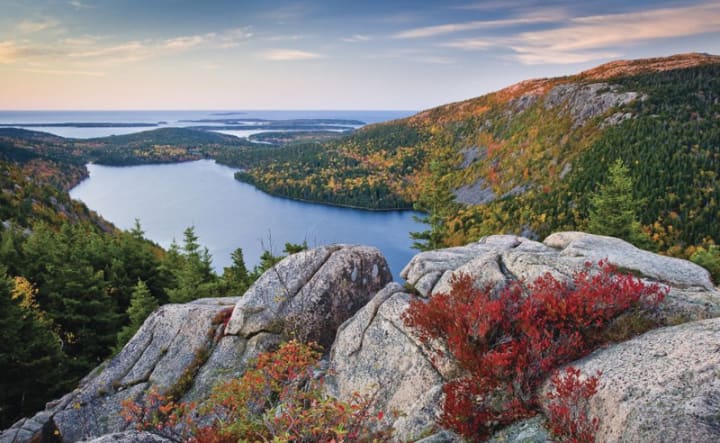 Maine's own Acadia National Park boasts a very unique opportunity for rock climbers looking for a challenge. This East Coast park has a 60-foot high granite cliff, right at the edge of the sea — and it's perfect for advanced climbers. Otter Cliff, as it's called, is one of the main reasons to go to Acadia.
Unlike Zion National Park, Acadia has a variety of climbing difficulties you can choose from. Extremely experienced climbers will love the cliff and face climbing opportunities this venue provides, while beginners will enjoy the breezy hikes and gentle climbs on more welcoming portions of the park.
Along with excellent climbing locations, Acadia also gives campers a chance to enjoy a multitude of other outdoors activities. Biking, hiking, fishing, birdwatching, swimming, and fishing are all regularly offered here. So, if you're sick of climbing, there's plenty more to do.
Nearby, it's easy enough to find hotels if you need them. However, most visitors who come here typically want to experience nature in its fullest via the park's campgrounds.
Sequoia & Kings Canyon National Park - California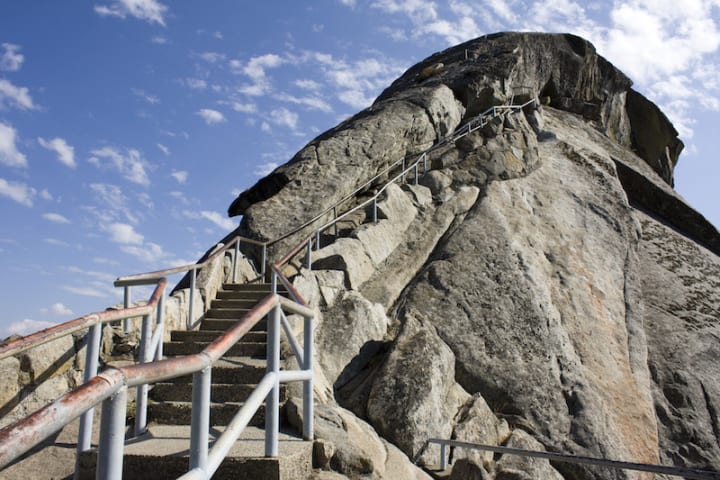 One of the most common complaints people have about Yosemite National Park is that it's often extremely crowded — especially during the summer. If you don't feel like waiting until off-peak season, then you may want to try Sequoia and Kings Canyon National Park, one of the best rock climbing destination vacations still hidden from mainstream knowledge.
Much like Yosemite, Sequoia and Kings Canyon National Park has a slew of climbing courses to try ranging from beginner levels to extremely advanced levels. Beautiful stone arches, cliffs, and trails make this a perfect place for rock climbing fans who also happen to enjoy taking snapshots of their climbing accomplishments.
Better still is the fact that rock climbing isn't the only activity you can enjoy at this park. It also happens to be home to the great sequoia forests — as well as the General Sherman Tree, one of the largest trees in the world.
Like most other national parks, Sequoia and Kings Canyon National Park does have a nice array of standard-looking camping locations inside its gates. However, for luxury lovers, it's worth noting that this park also has excellent lodging options in the forms of cabins, hotels, and wooden mountain lodges.
Simply put, this is one of the best places to go if you want to commune with nature in all its forms.
Red River Gorge - Kentucky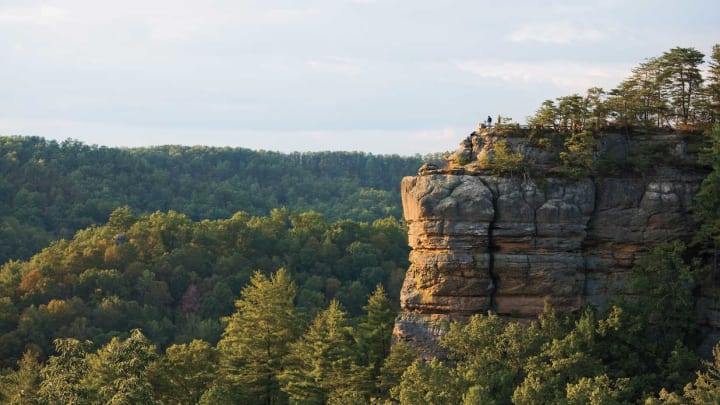 If you love the idea of hiking while enjoying the fresh Appalachian air, the Red River Gorge is one of the best rock climbing destination vacations that you can choose to go on. Known locally as "the Red," this beautiful park is known for having lush forests, climbing areas that are perfect for advanced climbers, and incredibly scenic routes.
Outside of Red River Gorge are a number of hotels and restaurants that serve up fresh food and fresh linens. Of course, if you want to camp here, renting a cabin is definitely doable — and affordable on even the lowest of budgets.
Joshua Tree National Park - California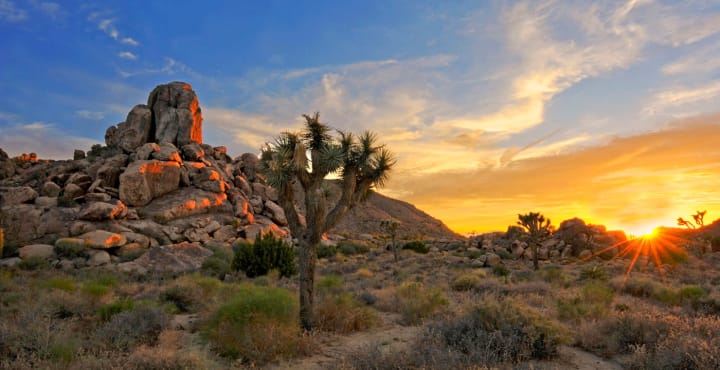 Often considered to be a rock climbing wonderland, Joshua Tree National Park has become famous for its excellent rock climbing areas and friendly tour guides.
Fans who want to enjoy the fresh desert air, uniquely rugged landscapes and a wide range of different climbing spots will love Joshua Tree National Park. The nature preserve has real Joshua Trees and is filled with desert wildlife that is difficult to find anywhere else.
If you choose to go to Joshua Tree National Park, don't be surprised if you're able to photograph coyotes, bighorn sheep, and even desert tortoises. It's all part of the charm here — as is the park's incredibly pristine and untouched environment.
As one would guess, this camp has a very wide array of different campgrounds to choose from, each with their own amenities. If you feel like getting into the "Wild West" vibe that this park often has, then writers strongly suggested giving the park's equestrian camping offer a shot.
Rock climbing aside, this destination vacation also gives visitors the opportunity to try backpacking, stargazing, wildflower viewing, as well as a highly educational geology motor tour.
Needless to say, there's a reason why Joshua Tree National Park is regularly considered to be one of the best rock climbing destination vacations in the world.