Spa Break Destinations Down-Under
Australia and New Zealand offer a surprising wealth of relaxing and rejuvenating vacation options.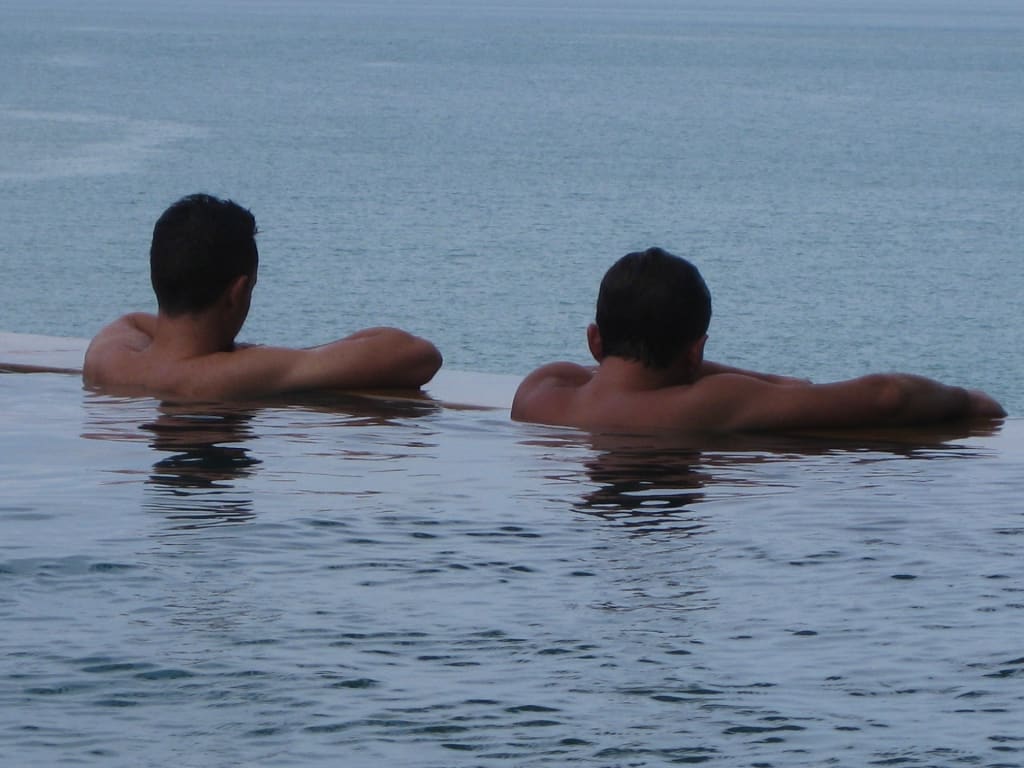 Spa break destinations down-under (image: Pixabay)
Modern life can often feel a bit stressful. You're running flat-out, trying to juggle your career, your friends, your family — it's not often that you get to take a few moments out for yourself, just to relax and unwind, to decompress and get ready to get back in the game and do it all again.
A spa break vacation is the ideal way to slow down your pace of life, even if it's just for the weekend. Whether you're heading off solo for a bit of me-time, taking a partner for some romantic relaxation, or just hanging out with a friend or two – the idea of sitting in a spa pool, having a massage or a facial, and allowing yourself a little time to pause, reflect, and breathe is incredibly appealing.
If you're in Australia or New Zealand, or planning an expedition or vacation in that direction, you might want to consider adding a few days of spa time into your itinerary — there are some fantastic spa-break destinations to consider in this part of the world.
Here are a few of my favourites.
The Lodge at Kauri Cliffs
The Lodge at Kauri Cliffs offers one of New Zealand's best spa experiences.
The spa is nestled in a Totara forest, overlooking a fern-fringed stream. You'll feel like you've immersed yourself in a different world, a different time.
You'll find Kauri Cliffs almost at the northernmost tip of New Zealand's north island, on Matauri Bay – not too far from the capital Auckland.
As well as the full range of treatments, the spa also offers a sauna, hot tub, heated indoor lap pool, and a fitness centre.
Hepburn Bathhouse & Spa, Hepburn Springs
Hepburn Springs is Australia's original spa resort.
The original bathhouse opened in 1895 to enable visitors to the area to benefit from the healing properties of the Hepburn Mineral Springs Reserve.
Today this is a state of the art spa facility offering all the treatments you could imagine in impressive facilities.
Easily accessible from the southern city of Melbourne, Hepburn Springs is a popular weekend mini-break destination for locals.
One & Only Resort, Wolgan Valley
Nestled between the Wollemi National Park and the Gardens of Stone National Park in the Blue Mountains World Heritage Area, the One & Only Resort is located in a unique part of the world.
The resort includes a fully equipped spa complex that uses chemical-free products from Australian brand Sodashi.
Wolgan Valley is inland from the gate-way city of Sydney, leave the city lights behind you and immerse yourself in the unique surroundings of the Australian bush.
Empire Retreat and Spa, Yallingup
In the remote region of Margaret River in Western Australia, the Empire Retreat is an adults-only destination that epitomizes rural luxury.
The spa includes bathing suites with large stone baths, a steam room, and rainforest shower suites. Packages are available for individuals or couples.
The town of Yallingup is part of the Margaret River Wine Region — one of Western Australia's major tourist destinations. It takes 2.5 hours to drive from the state capital Perth to Margaret River.
As well as luxury accommodation such as the Empire Retreat, the Margaret River region offers some fantastic beaches, top restaurants, and of course some spectacular wines.
Waiwera, Auckland
Just 35 minutes from Auckland, on the Hibiscus Coast of New Zealand's north island, the natural thermal pools of Waiwera offer opportunities for a full range of spa treatments, but they also have outdoor pools and hydro-slides.
This is Auckland's most-visited water destination. They've even got a movie pool where you can watch a film with your friends while soaking in the thermal water.
Isn't it time that you put yourself first? Isn't it time that you prioritized feeling relaxed and refreshed? If you come back from your vacation feeling like you need a few days to recover, then you're probably doing it wrong. Next time head for a spa-break destination, and ideally head down-under to Australia and New Zealand.