Borocay Beach Time
One of the best beach-side vacation destinations in Asia.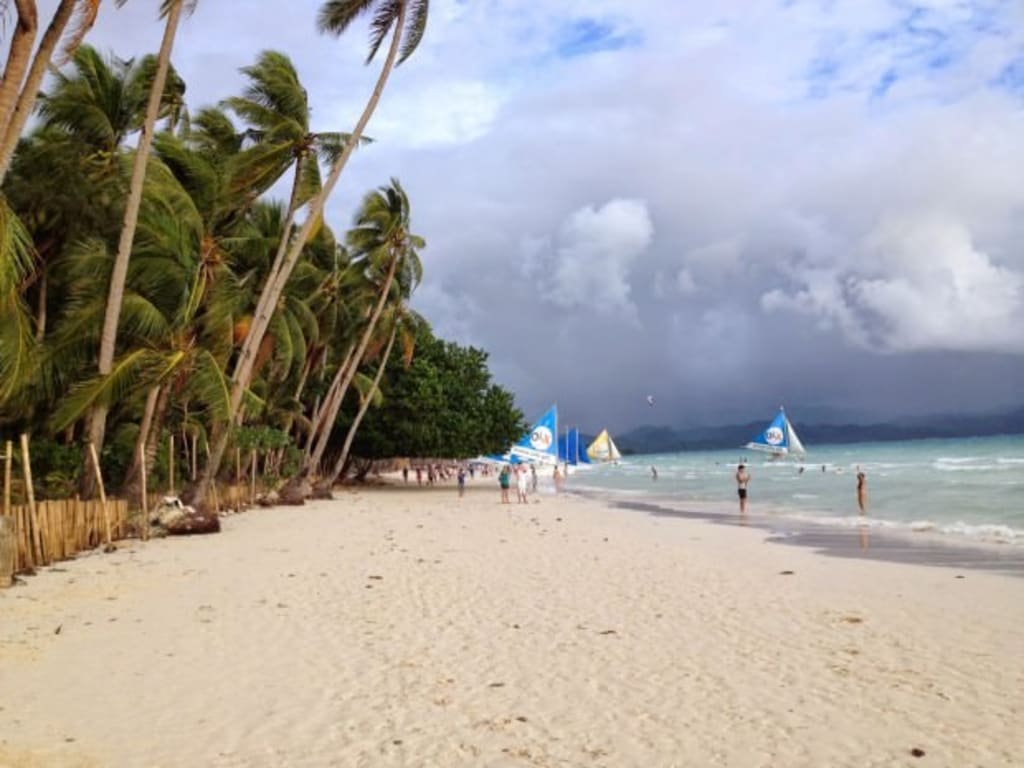 Borocay, Philippines. Photo: Gareth Johnson
The Philippines is a fascinating country — an archipelago consisting of over seven thousand islands.
The main starting point is the capital Manila — a bustling, thriving city that somehow manages to blend a modern business environment with the chaos and confusion that seems to define the streets of many Asian cities.
The islands of the Philippines are not particularly easy to get to — it generally takes time, flights, ferries, and other modes of transport to get to where you're wanting to go. Things move fairly slowly in the tropical humidity of this country, so if you are looking for a quick mini-break from Manila then your options are relatively limited.
The island of Borocay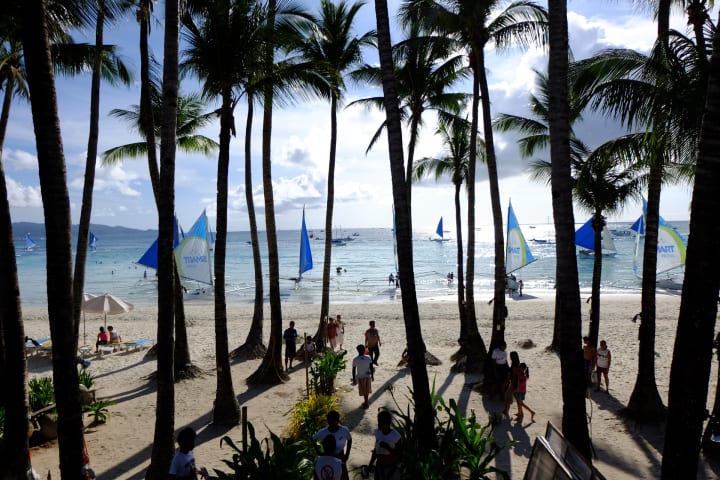 After a few days in Manila, we were up early to catch the first Cebu Pacific flight to Caticlan (which is the airport that services Borocay) but unfortunately our flight was delayed, and then cancelled. After a bit of persistence, we were able to get seats on a later flight but it meant a couple of hours of hanging around the airport which wasn't a lot of fun. The Philippine Airlines flights to Caticlan all seemed to be running on time but not the Cebu Pacific, so there's probably a lesson in that.
Once you land at Caticlan you have to take a short bus trip and then a short ferry ride in order to get to Boracay.
Once the ferry docks, you then take a taxi to your accommodation. I say taxi, but they're really motorbikes that somehow carry a small seating area as well. There are porters on standby if you need a hand with your luggage.
Your accommodation can arrange all of your transfers for you, but it's also pretty straightforward to do it yourself upon arrival.
I'll be honest, the combination of the delayed flight and a slow transfer meant that journey wasn't a lot of fun — I think we were just a bit unlucky though as the friends I was travelling with had done it before and it had been much easier and quicker.
Tropical vacation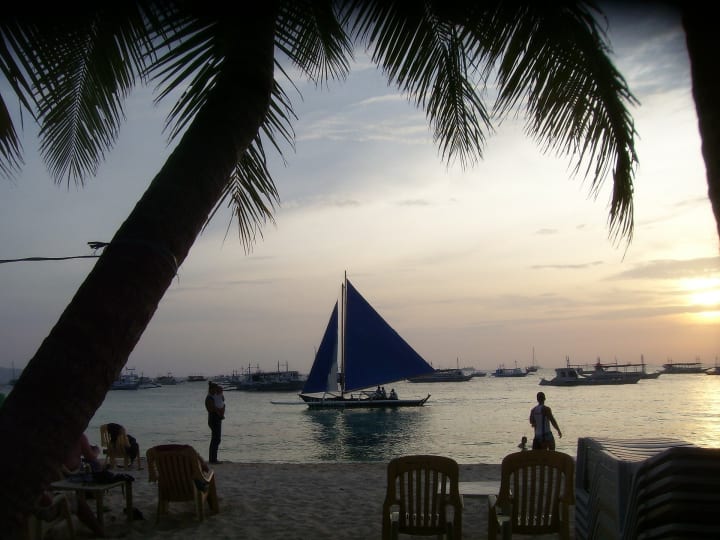 We were staying at Jony's Beach Resort — friendly and modern, just across the road from the beach.
This is what a tropical beach vacation should be.
After a couple of margaritas looking out over the water, we strolled along the beach to find somewhere for dinner. The beach is full of bars and restaurants — it reminded me a little bit of Koh Samui in Thailand, but not quite as over-developed. There's plenty of restaurants specialising in the local Adobo style of cooking, which is delicious.
The beach
The next day we hit the beach — a long strip of clean, white sand, and the water is a brilliant blue colour, clear and warm, with a gentle swell that makes it perfect for swimming.
There are quite a lot of touts working the beach — due to my poor sun block skills and dodgy tan lines I was an obvious target for anyone selling hats or sunglasses.
There's lots of diving here – snorkelling and kite surfing are options too. Private boat trips to different parts of the island for swimming and snorkelling are popular choices.
LGBT Travel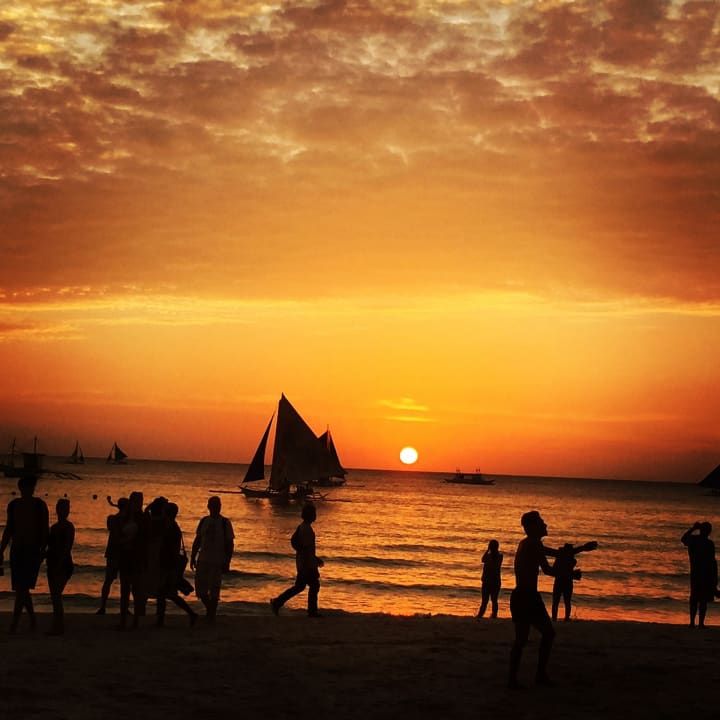 For the LGBT traveller, this part of the world seems fairly relaxed and welcoming. The Philippines is generally a socially conservative country, so public displays of affection aren't something that you generally see, but we didn't have any issues with sharing hotel rooms or being an obvious gay couple.
If you're looking for some relaxed beach action, then Borocay is definitely worth checking out.