Best National Parks in the US
Experience America the Beautiful in all her glory by visiting some of the best national parks in the US.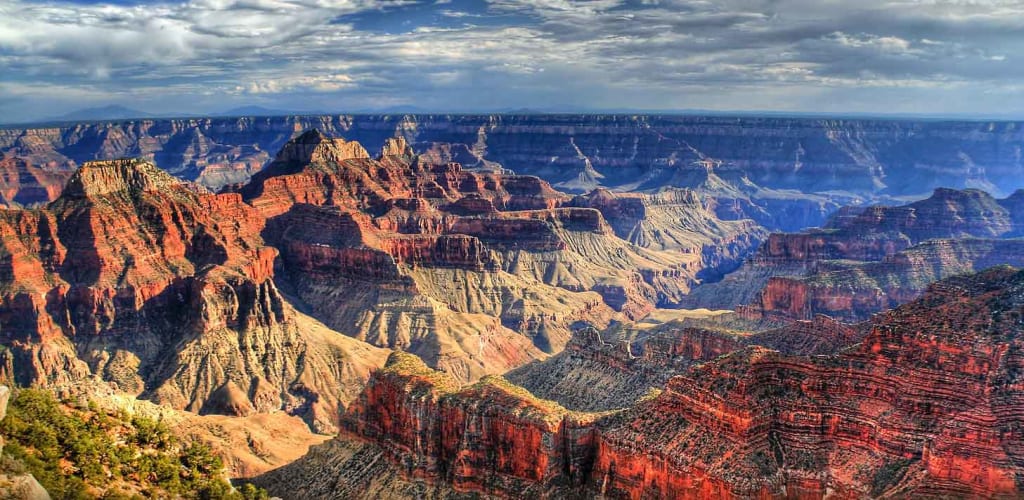 The United States National Park System is one of the largest preservation projects in the world, and houses some of the most fascinating locations in America. Some of these parks are basically wildlife preserves that are filled with rich ecosystems and endangered species. Others are famous historic locations that allow us to get a glimpse into America's past. Even more are a fine mix of both.
If you want to really experience America the Beautiful, then you need to check out one of these amazing national parks. Here are the top picks, straight from well-traveled campers and roadtrippers.
Carlsbad Caverns, New Mexico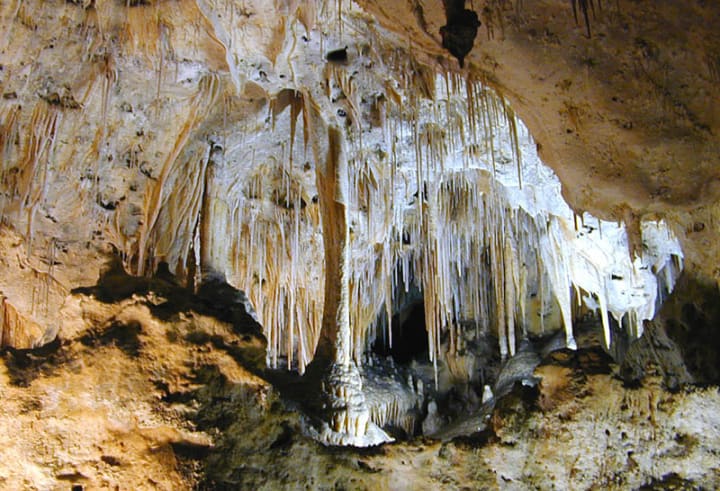 Carlsbad Caverns is one of the largest networks of caves in the world, with over 119 different caves located throughout this historic park. In a word, it's a spelunker's dream come true.
Though most of the park is a nature preserve, the Carlsbad Caverns site does allow visitors to tour through "show" caves that are fully lit up and safe for touring. Advanced cavers can also try spelunking adventure tours guided by the park's crew.
Massively large cave chambers, incredible stalagmites and stalagtites, and the occasional cameo from one of the 17 different species of bats makes this a must-see attraction for any would-be geologist, spelunker, or curiosity-seeker. Most impressively, much of the caves in this park remain undeveloped and unexplored.
Lastly, if you've ever wanted to live like a caveman, then you'll definitely love the Underground Lunchroom - a real-life cave cafeteria.
The Everglades, Florida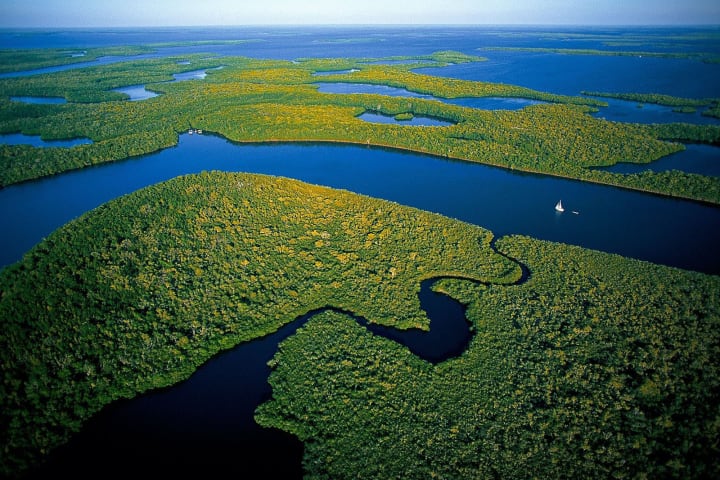 Fans of seeing Mother Nature in action will love the Florida Everglades - one of America's most unique ecosystems. According to scientists, the Florida Everglades is currently America's largest tropical wilderness and houses 36 threatened species, over 300 birds, 300 different kinds of tropical fishes, 40 different mammals, and as many as 50 different reptiles.
Among the many different flora and fauna you'll see here are the West Indian Manatee, the Florida Panther, and of course, alligators. Because of the regular human interaction with alligators, it's very likely that you'll see gators approach your boat.
That being said, you probably shouldn't go near them.
The Grand Canyon, Arizona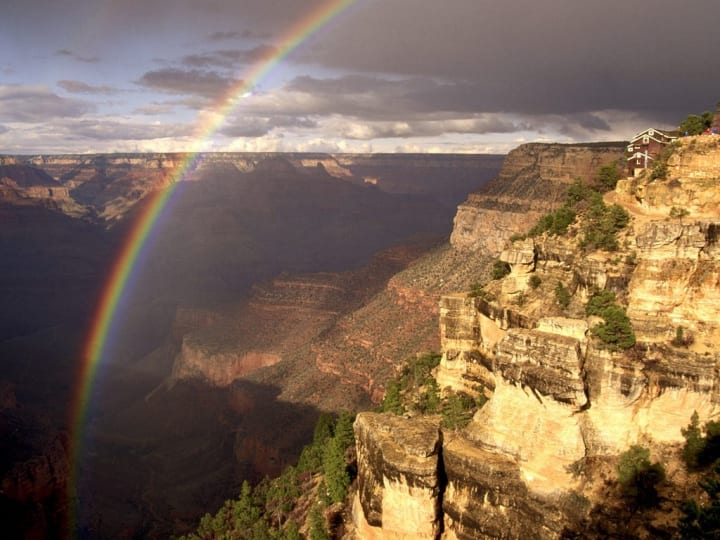 The Grand Canyon is one of the only National Parks to be considered one of the Seven Natural Wonders of the World, and it's easy to see why. This sprawling park boasts one of the deepest, most recognizable canyons in the world.
Gorgeous layers of multicolored rocks give the Grand Canyon a "painted" look has taken people's breath away for centuries. If you want to get more than just a nice view, guided tours, cabins, and trails allow you to fully explore the Canyon area from top to bottom.
The Great Smoky Mountains National Park, Tennessee/North Carolina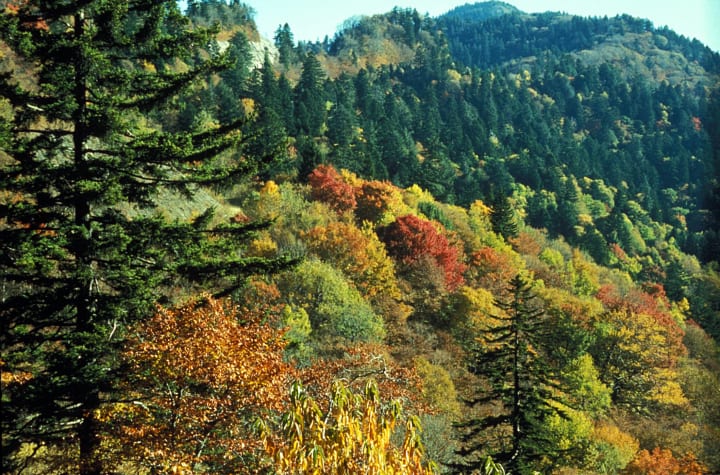 A UNESCO World Heritage Site, the Great Smoky Mountains National Park brings forth the best of Appalachian nature with its many trails, lookout posts, and ample camping accommodations. Known for being a camper's favorite pick, this park is a great choice for families that are just getting used to the idea of camping.
Though it's definitely most well known for camping, this park also has a couple historic sections in it that has gained notoriety among historical societies. The Cades Cove Historical District, for example, has restored cabins, churches, and buildings dating back 19th century Appalachian settlements.
Overall, this park is a great pick for campers and history buffs alike.
Hawaii Volcanoes National Park, Hawaii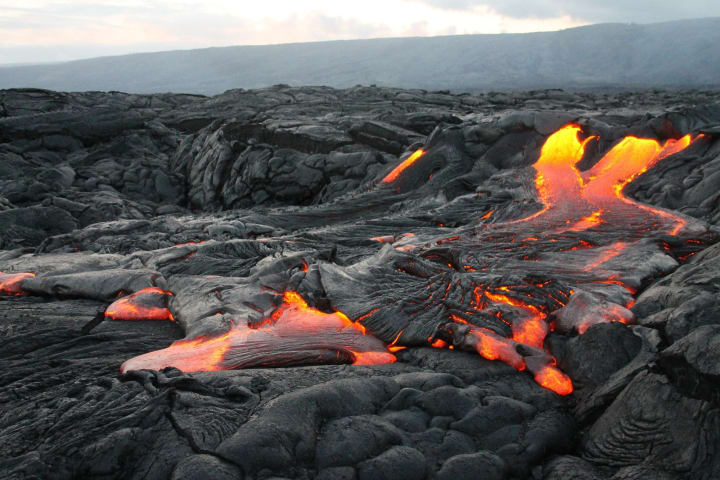 Located on the Hawaiian island of Maui, the Hawaii Volcanoes National Park gives visitors a chance to get up, close, and personal with Mauna Loa - the biggest active volcano in the world.
The volcanoes featured in this national park were originally considered to be sacred to the goddess Pele, and in the past, native Hawaiians would bring gifts to the volcano to satisfy her. What's awesome about this park is that you actually get to hear legends and see a painting of the goddess herself as part of a tour.
Between being able to possibly look straight into the pit of a volcano and being allowed to learn the fascinating history of how ancient Hawaiians interacted with Mauna Loa, it's easy to see why this national park has become such a favorite among visitors around the world.
The Statue of Liberty, New York/New Jersey
For immigrants who were sailing to America in the 19th century, the Statue of Liberty was a herald of better times to come. It was a statue that heralded opportunities, food, and prosperity they may not have had in their old countries. As one of the most famous monuments in the US, it's unsurprising that Liberty Island and the Statue were declared national parks.
Visitors who check out this park get to go inside the Statue of Liberty, learn about the rich history behind America's favorite sculpture, and even take a quick trip via ferry to nearby Ellis Island to see where millions of immigrants first landed in the States.
Simply put, this is a landmark where you can literally feel like you're breathing in history. It's that impressive!
Independence National Historical Park, Philadelphia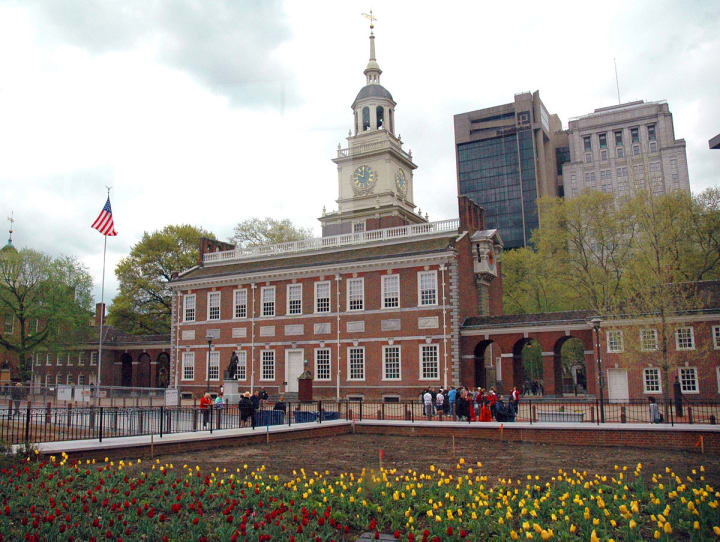 Before Washington, D.C. was our nation's capital, our Founding Fathers established everything in Philadelphia. Independence National Historical Park is a 55-acre section of Philadelphia that pays homage to our nation's history.
This sprawling national park houses the original seat of our country, as well as Independence Hall - where the Declaration of Independence was signed. Oh, and it also has the Liberty Bell, Philadelphia County Courthouse, Congress Hall, and the Korean War Memorial.
Did we mention that this is a very patriotic national park? We probably should mention that - as well as the fact that it has a massive 4th of July celebration every year.
Manhattan Project National Park, New Mexico/Tennessee/Washington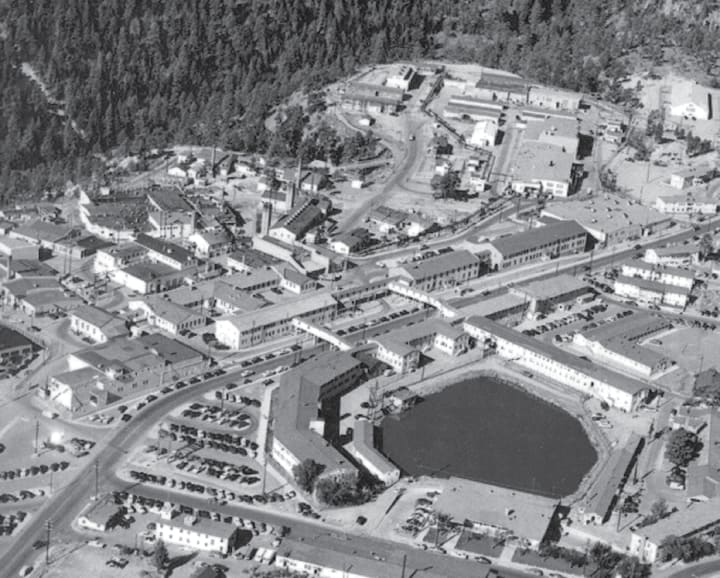 No experiments done during World War II may have been as impactful as the nuclear missile tests that were performed at Los Alamos lab. As a way to commemorate the work that created the A-bombs that marked the end of the war, the National Park System incorporated three of the biggest sites involved with the Manhattan Project as parks.
These newly incorporated parks allow visitors to see where the A-bombs were dropped (Los Alamos), where uranium was studied, and the places where some of the world's most famous scientists banded together for the sake of nuclear energy.
If you're a fan of Fallout, you're probably going to love these places.
Pinelands National Reserve, New Jersey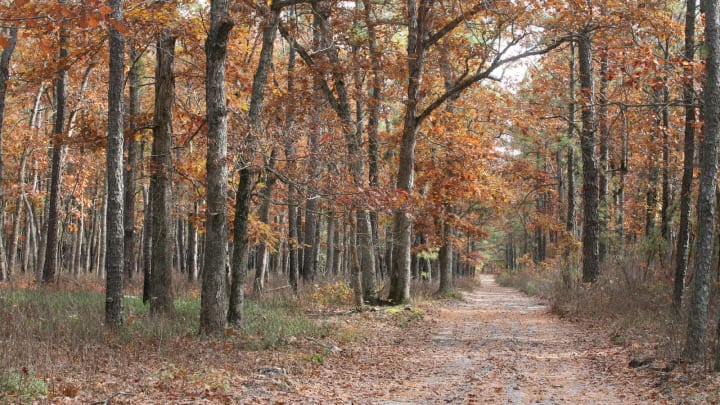 There's something very eerie about the Pine Barrens, and it's something that's very hard to explain until you actually go there and see it. Despite its spooky atmosphere, the Pinelands National Reserve boasts a very rich ecosystem filled with some of the rarest species in all of New Jersey.
Of course, the biggest attraction to this park isn't the known animals. This creepy national park also happens to be the alleged home to the Jersey Devil - and it's also reportedly the inspiration behind the Weird NJ magazine series.
Yellowstone National Park, Wyoming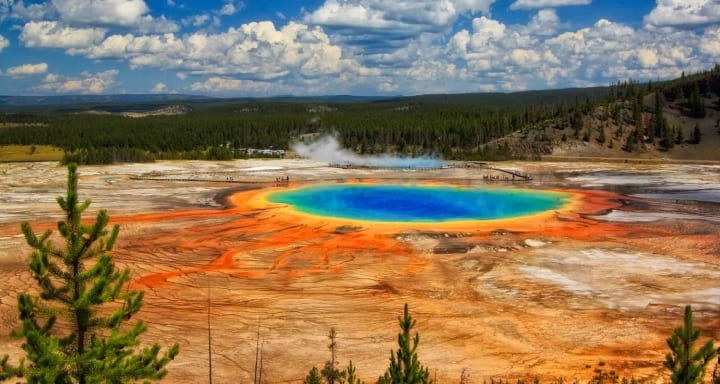 Yellowstone has been a national treasure for decades because of its stunning scenery, its rich wildlife, and of course, Old Faithful, the most famous geyser in the world. Top notch camping facilities, helpful staff members, and of course, perfect views of geyser eruptions make Yellowstone a great place to check out at least once.
Fans of cartoons may also find Yellowstone to be fun, if only because it's the park that inspired Yogi Bear and the infamous "Jellystone" park that he lived in. Critics agree that this is a national park that deserves the sterling reputation it's attained over the years for its family-friendly environment and its awesome amenities. Once you visit, you'll see why.
america
list
About the author
Ossiana Tepfenhart is a writer based out of New Jersey. This is her work account. She loves gifts and tips, so if you like something, tip her!
Reader insights
Be the first to share your insights about this piece.
Add your insights