6 Things You Need When Preparing for a Road Trip
Prepare for a road trip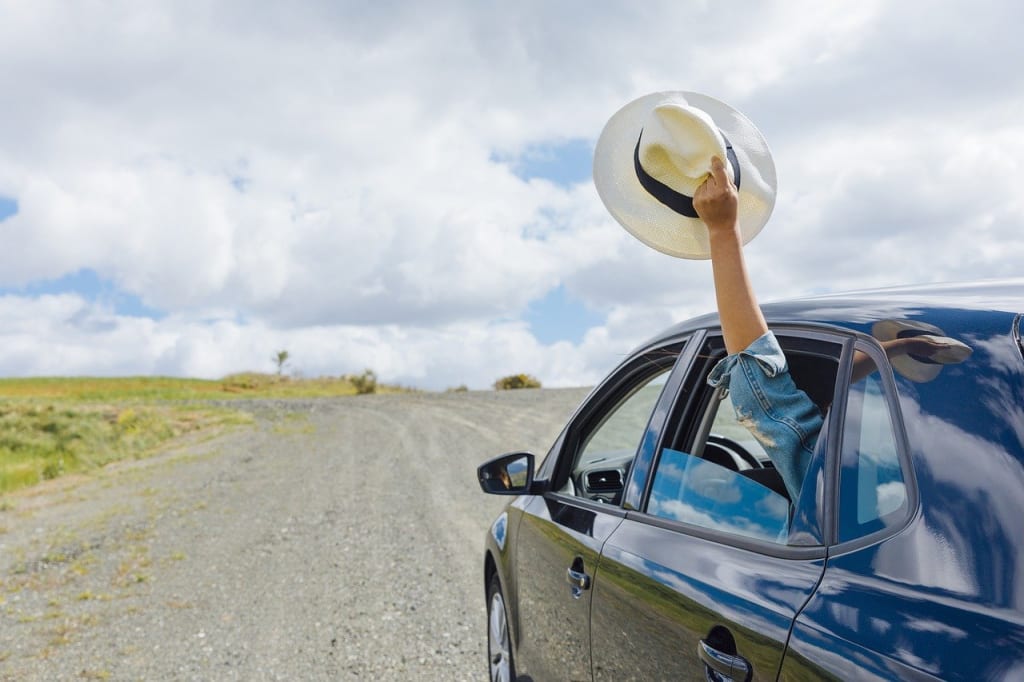 https://pixabay.com/photos/car-transportation-travel-road-trip-6603726/
Whatever the time of year, road trips are a special kind of getaway. Whether you like to load the car with a picnic lunch for a day trip or hit the open road to go cross-country, you'll have the most enjoyment and minimal stress if you keep the following tips in mind.
1. Service Your Vehicle
Even if you're taking an RV, your road trip starts with a dependable car. It's a good idea to get an oil change and tune-up before any road trip. Ask the technician or mechanic to check for problems under the hood and fix them now. Don't overlook tires, belts, and the cooling system. If you anticipate rough roads, make sure your car has good enough ground clearance and a suspension that can handle the load.
If your car is too small—or the repairs needed are too numerous to use the vehicle on a long trip—consider renting instead. You can often rent a car or van from a local company at a great rate and end up driving something new instead of your older (and possibly unreliable) vehicle.
2. Know How To Change A Tire
When was the last time you had to change a tire? Even if you have Roadside Assistance on your insurance policy, you might end up with a flat at an inconvenient location or late at night. Making the fix yourself could save you hours of being stranded on the highway.
Know where the tools and the spare tire are located, and read over your owner's manual to make sure you're familiar with the process. If you no longer have the original owner's manual, a quick internet search will usually bring up the steps for your car.
If you are renting a car, ask the representative from the rental company about the spare before you embark on your trip. Make sure the spare tire is in good condition. Locate the jack, jack handle, and lug nut wrench (if it's not built into the jack handle). If these parts are loose or seem like they don't match the vehicle, verify that the lug wrench fits the lug nuts, and the jack fits the car.
3. Plot Your Route
While there's something romantic about hitting the road with no plan, viewing your route ahead of time will help you avoid a lot of frustration and delays. You'll want to avoid road closures and areas of construction.
Search along the route to find points of interest and landmarks that you want to see. If you were already planning to drive an hour out of your way for some sightseeing, take note of what else you could do while in the area.
Although it may seem old-school, make sure that you also have a hard copy of your directions or a physical map in the car if you are planning to travel through areas with poor cell reception. If you get lost in the mountains, you'll be glad to have the map.
4. Plan For Unplanned Time
A road trip should be fun. Make sure to include extra time for roadside attractions, interesting restaurants and shops, and spur-of-the-moment diversions. Online research may help you find what's on the road ahead of time.
Schedules can help you manage time in popular places, but don't feel too constrained by your timeline. Unexpected delays can be enjoyable if you embrace the free-spirited nature of travel.
5. Take Pictures of Your Route
Your smartphone camera is good for more than taking selfies. Use it to make digital breadcrumbs to mark your trail.
When you head off the highway to look for a diner or spend some time at an attraction, take a picture of the area near the exit. If you're walking down unfamiliar trails or streets, take pictures. Include landmarks, if possible. These photos can help you find your way back if you get lost. It's also an easy way to find your car if you park in a big, busy parking lot with hundreds of other travelers.
6. Don't Drive Tired
Never drive past your limits. Settle on a reasonable driving schedule and stick to it.
For most people, a two-hour driving shift is plenty. Swap driving duties with a fresh passenger or pull off the road and take a break. Give yourself half an hour or more to de-velocitize your senses. You might take a nap. Do whatever you need to do to recharge before you get back behind the wheel. For some drivers, this means a good night's sleep.
Passengers can help you stay alert behind the wheel. So can music and an open window. But if you find yourself resorting to these tricks, you've probably driven too long. Stop and get some rest or let someone else drive.
Road trips can be great fun. With some planning and a little preparation, you can make your road trip a great time for everyone. Go somewhere memorable, return safely, and enjoy the time in-between. And take lots of pictures!
guide
About the author
James Deutsch is a writer and content strategist with a passion for travel. Always on the move, he bounces between the west and east coasts, pursuing his love for writing, music, and finding unique knick-knacks and gifts.
Reader insights
Be the first to share your insights about this piece.
Add your insights