10 Genius Vacation Packing Tips
Can never zip close your luggage after packing? Try any of these brilliant vacation packing tips for a more organized packing.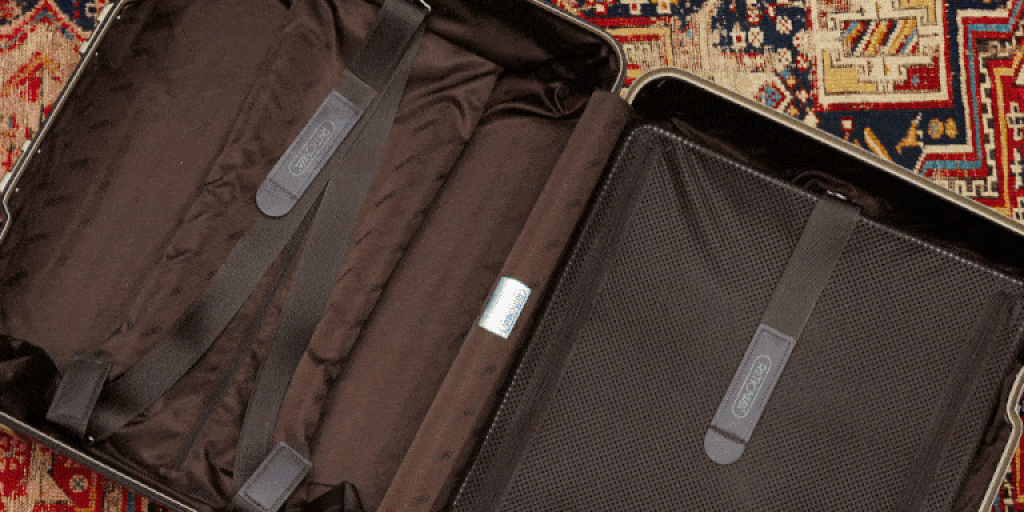 Packing for an exciting vacation trip can literally kill your mood for the trip. Even if you're going on vacation for three days, if you're like some of us, we actually pack our entire house. We end up loading our luggages with the most unnecessary things that we don't use during vacation. This causes to consume storage room and eventually lead our luggages impossible to close. We also just stuff our clothing into our bags, not even folding them at times. Either we're so fed up with packing, or packing a few hours before our flight takes off, this causes us to grab whatever we can and shoving them into our luggage.
Don't let your luggage look like a total explosion when attempting to close it—be more organized! There are so many ways to pack evenly and swiftly without breaking a sweat. Packing for a vacation should actually be an Olympic sport; it's a challenge! But in all seriousness, here are the best vacation packing tips for packing smart.
Always roll, don't fold.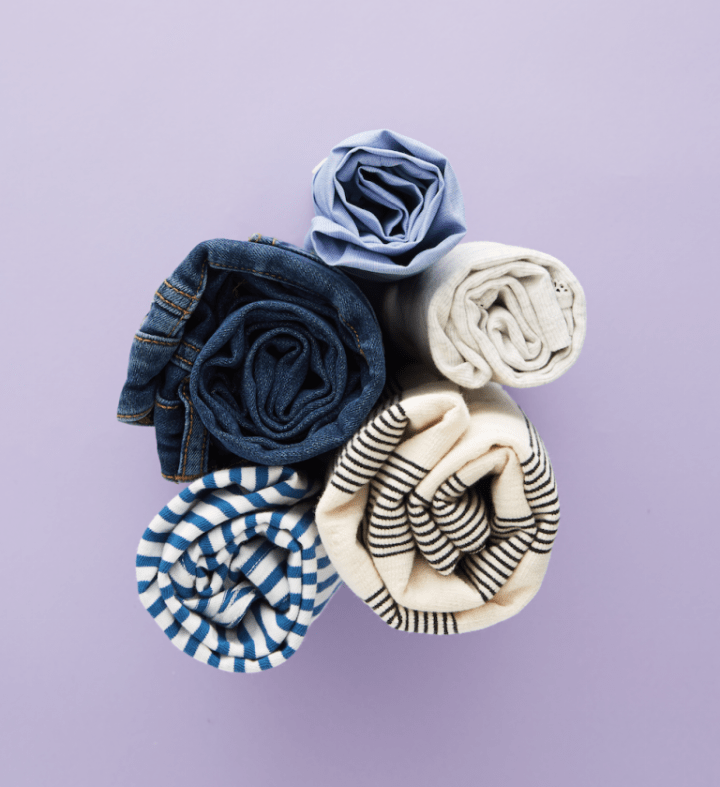 This is one of the most underrated tips when it comes to packing—start rolling your clothes! Believe it or not, rolling up your clothes consumes less space than folding. When you're folding your clothes and lay them out in your luggage, they take up the luggage's capacity. But when you're rolling them up tightly and stuff them in lines, it creates more room for other belongings.
With any pieces of clothing like t-shirts, jeans, sweats, sweaters, anything, just tightly roll each one up and stuff them into your bag. This way, you can bring more clothes with you and still have enough space for other belongings.
Pack light.
In the midst of panicking before a flight in three hours, it's still super important to pack light. When we're rushing, we literally pack everything because we can't think at the moment. Unless you're going on a month vacation somewhere, then literally pack everything... but not too much. You still want to keep it light. This is among the brilliant vacation packing tips you should know.
This means don't pack 10 pairs of similar jeans, 20 t-shirts, 15 bathing suits, eight perfume bottles, and just 80 socks. No. Don't over pack, because you'll definitely regret it when you finally arrive at your destination. Plus, you're more likely to lose or forget something behind when heading back home if you packed the world.
Keep your jewelry and other accessories in plastic baggies.
Nothing is more frustrating than your jewelry getting tangled with everything in your luggage. It can even take hours for you to untangle everything; there's even a chance of you breaking something! Among the best vacation packing tips, try storing your jewelry and other accessories in plastic baggies.
Not only will your accessories avoid getting tangled with anything in your luggage, but keeping everything in plastic baggies makes it way easier to pack. You'll also know where your jewelry is when spotting a plastic baggie in your luggage!
Instead of consuming so much room in your luggage with your giant, expensive shampoo bottles and lotions, you should fill travel-sized bottles with your toiletries! Just like these tiny bottles by ZOADLE, you can fill them with your face wash, moisturizer, hair gels, shampoo, conditioner, lotion, and any other bathroom essentials.
They're great to pack when you don't want to take up so much room, and you can always refill these bottles for future traveling! They're certainly handy if you're only traveling for a few days.
Make a list before packing.
Among the genius vacation packing tips to do... making a packing list! So many people don't jot down what necessities they need to bring along on their vacation. They just stuff their bags with whatever pops into their mind. Instead, write down the outfits you want to wear, the toiletries you'll need there, the accessories you've been wanting to wear, etc.
Since you know exactly where you'll be vacationing, this is the perfect chance to plan out your days and list the outfits you'll be wearing. What outfits you want to wear during the days and evenings. Any beach essentials to bring with you. Then include additional accessories, shoes, cosmetics, and anything else you can think of that you'll definitely use there. Then just start packing according to the list.
Keep in-flight essentials in a carry-on bag.
If you're flying a five to even ten hour flight, you're going to need to bring a few items to keep you busy. Or if you'll lose your mind flying a two hour flight, make sure you pack in-flight essentials in a carry-on bag to bring along with you during the flight. You can use a backpack, purse, or any other small to regular-sized carry-on bag.
If you have things you want to bring along with you during the flight, make sure you don't load them in your luggage. You won't see your luggage until you make it to the airport. So, store your book, video game device, laptop, etc. into a bag that you'll comfortably bring along with you.
Packing cubes are honestly a genius invention and it's one of the best vacation packing tips to consider. Packing cubes are designed to separate, store, and organize any of your belongings when packing. And these packing cubes by Shacke are ideal when it comes to traveling literally anywhere.
The larger pack can be used to store clothing, shoes, or any other larger belongings. Then you can store away your smaller things in the smaller packing cubes! Stay organized, always know where everything are, and never lose a single belonging ever again. Plus, this set comes with a handy laundry bag!
Always pack by outfit.
Like I've mentioned before, always pack by outfit. This doesn't mean stuffing nine shirts and 12 pants and assume that you'll come up with an outfit during vacation. Don't do this. There's a chance where you have your desired shirt, but forgot to pack the pair of pants that perfectly matches. Then you're left with mismatched outfits.
Instead, plan out your days and evenings. Know what fancy or causal clothing you'll be wearing during the evening and what bathing suits are fitting for the beach.
Pack your socks inside of your shoes.
This is a smart tip from the vacation packing tips, pack your socks inside of your shoes. Rather than your socks consuming space in your luggage, it's smarter to store away the socks you'll be wearing with your shoes in the shoes.
Then, once you've done this, place your shoes in separate plastic bags and stuff them in your luggage. This way, your shoes won't dirty any of your clothes and belongings, and you'll know exactly where your shoes are located.
Bring a spare bag for dirty clothing.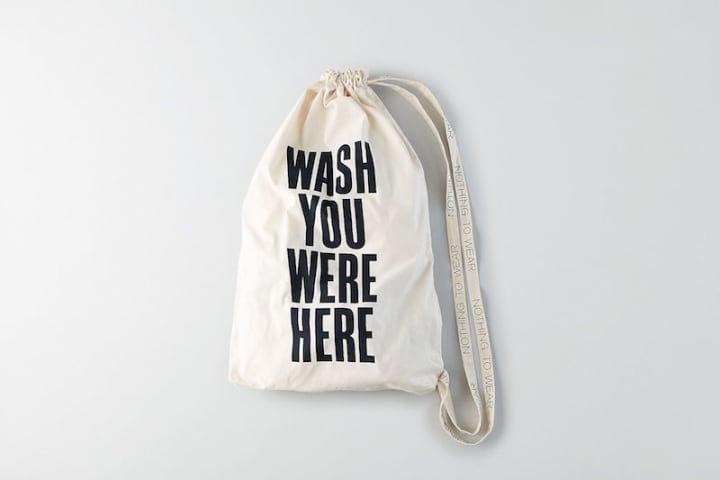 Lastly from the brilliant vacation packing tips to consider trying out is bringing a spare bag for dirty clothing. This is actually pretty important if you want to avoid dirty clothes from touching your clean ones—bring a laundry bag! This way, you can separate your dirty clothes from your clean ones and stay organized.
Aside from the packing cube set by Shacke including a laundry bag, you can avoid accidentally re-wearing dirty clothes by separating them. This also helps you put away dirty clothing without losing them, because while on vacation, some of us simply toss our dirty pieces of clothing somewhere in the room and they're never to be found again. Don't lose a piece of clothing again and bring a spare laundry bag!