Beach Essentials!
Ten must-have items for going to the beach!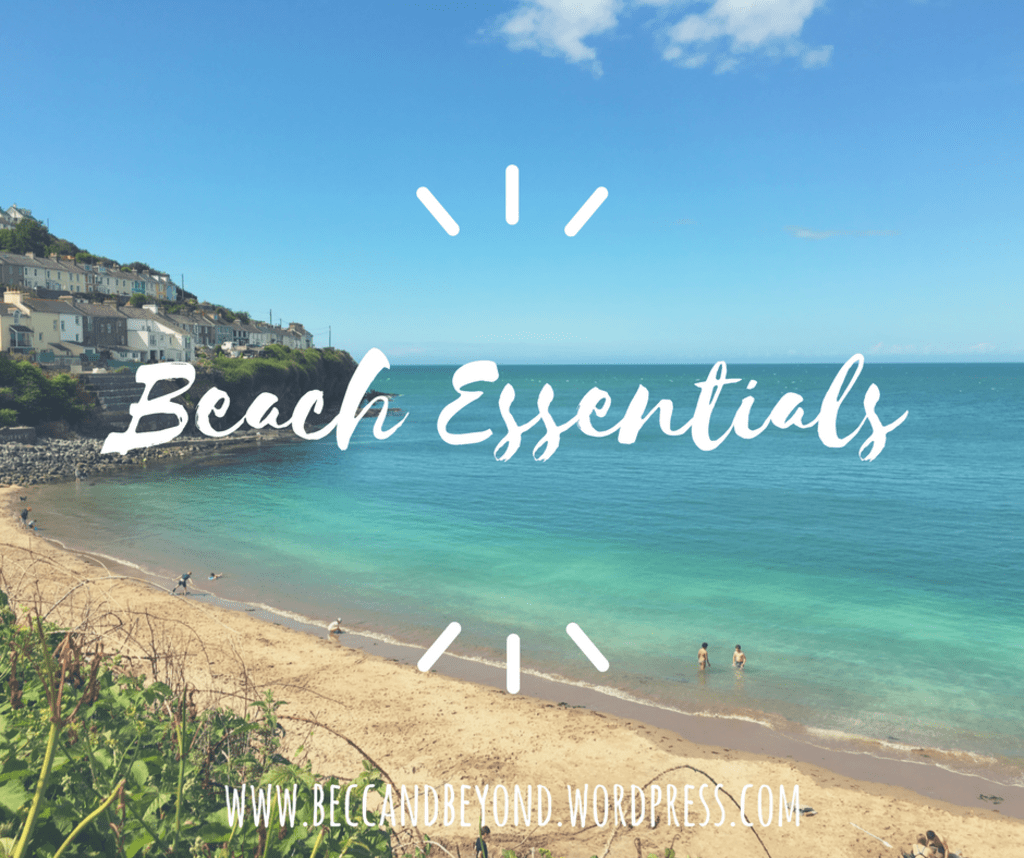 If there's one thing I hate to do on holiday, it's forgetting to bring something with me! What with the stress of last minute packing (which is often experienced by procrastinators like me), the rush to the airport and the awful feeling of "I feel like I'm missing something," sometimes, forgetting something is inevitable! So today, in an attempt to help stop that dreaded moment of realisation from ever occurring again, I thought I'd share with you my top essentials for the beach!
1. Sunglasses
You have no idea how many times I've stepped onto the golden sand of a foreign beach only to feel my heart drop as I picture my sunglasses, still sitting in my suitcase. Sunglasses are a must for the beach, especially when it comes to seeing the pages of a book. Talking of books, that brings me onto my next essential!
2. Reading Material
Can you picture anything better than relaxing in the warm shade or soaking up the sun, listening to the sound of the birds call and the waves crash, all whilst reading a good book? Reading is a brilliant way to relax and keep yourself occupied!
3. Sun Cream
I cannot preach to you enough about the importance of wearing suncream! Not only is the sun extremely harmful to your skin in the long run, sunburn isn't fun either: It looks bad, makes your skin peel, and is extremely painful. All the more reason to prevent it and wear suncream! I also recommend a lip balm with SPF to save your lips too!
4. A Travel Guide
Now, don't get me wrong, sitting on the beach is the most relaxing thing ever, but sometimes you just feel the urge to explore! A travel guide is the perfect way to plan your adventure before starting it!
5. A Hat
Along with suncream, this too can protect you from the harsh rays of the sun, but alongside that, hats look so cute and summery, especially on the beach! I tend to bring two hats with me, a big floppy hat for photos and walking around, and a cute cap for when I'm in the sea or want to keep my hair out of my face.
6. Headphones or a Bluetooth Speaker
I cannot hit the beach without some way to listen to music! Depending who I'm heading to the beach with, I tend to alter between headphones, for when I'd rather relax, and a speaker, for when I want to dance and sing along to the music. Actually, I might as well just take both!
7. A Towel
Woah, way to point out the obvious, huh? Even if it the most obvious thing to bring, I have most definitely forgotten to bring one with me when going to the beach! Towels are necessary for two obvious reasons: sunbathing and drying off!
8. Phone
While you may not use your phone much on the beach, it's definitely one of my essentials! From taking pictures and reading eBooks to listening to music and sharing memories, I always make sure to put my phone in my beach bag! To keep it safe, I tend to bring it in a sealed plastic pocket, that way it's protected from sand and water!
9. Flip Flops:
Flip flops are the perfect shoes for quickly sliding on if you need to go somewhere when you're at the beach. Though walking across the sand in them can be extremely difficult, they save your feet from burning on the hot ground so what's more to love!
10. The Bag
Last but not least, the bag. You know the one I'm talking about, the big, beach bag ready to be filled with all of your essentials! This, of course, is needed to transport everything to and from the beach, and to keep it organised!
Well, there we have it, my top 10 beach essentials! Feel free to let me know what your top essentials are, or if I've missed anything off from this list!