#SingleMomChronicles:Hey Daddy
Every girl needs a father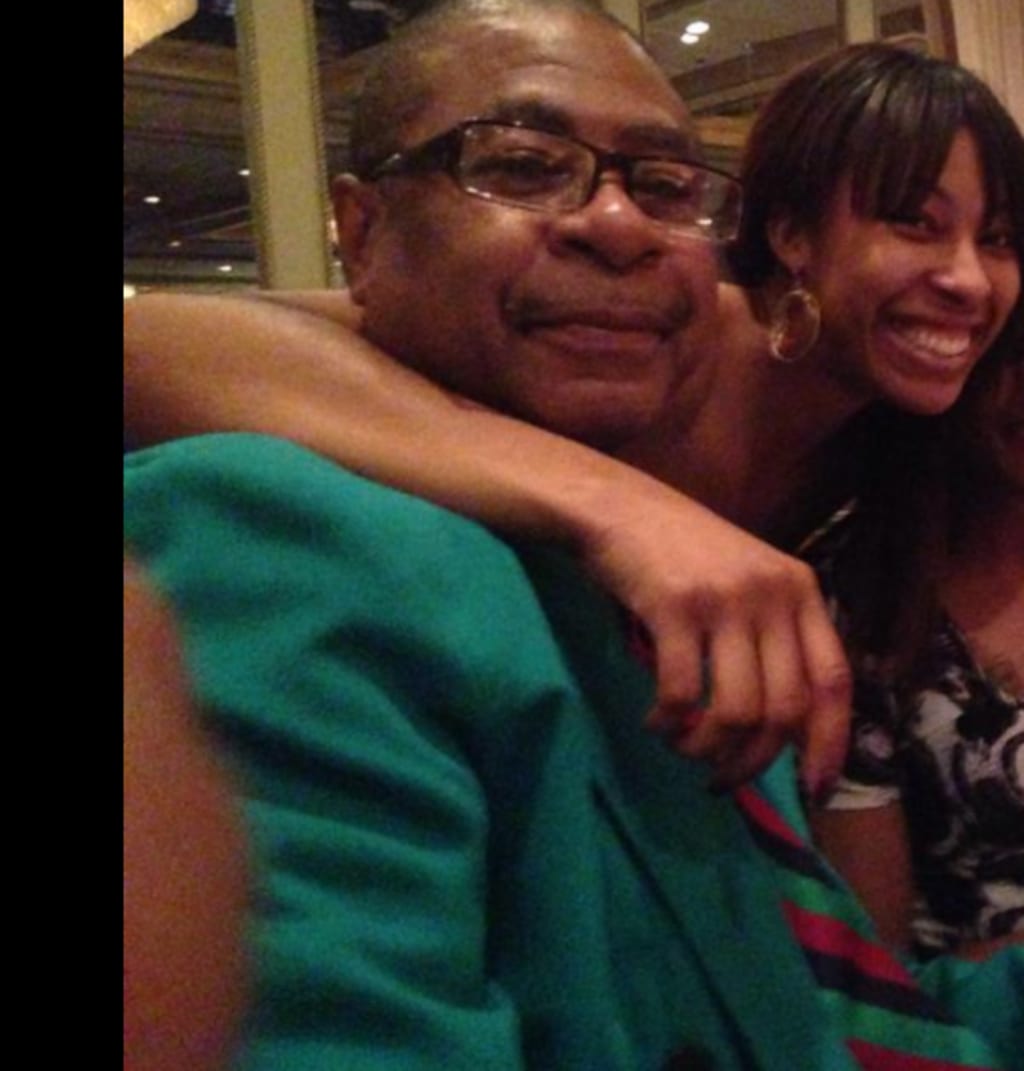 Being a single mother means that I am raising my daughters predominately on my own. Each daughter has her own father.
I met my oldest daughters father when I was a kid. I was 6 years old and he was the 7 year old neighborhood bad boy. I met him because he stole my little brothers bike. I was gonna get it back. I was prepared to fight if necessary. Our parents (back then and still to this very day) live n the same block. Our relationship lasted 5 years. Our daughter was born when I was 20 (i turned 21 a little over a month later), and he was 22. I knew I had to grow up fast in order to care for this child. I bought a car in January, gave birth in February and signed the lease to my apartment in April. My daughters father wasn't ready to leave the streets. By that, I mean he still wanted to hang out with the homies. While I do not promote terminating pregnancy, I wanted to explore all my options. This was in 2005. I gave her dad a choice. I said to him: "are you sure you want to keep this baby? I don't want to be a single mother." Here we are 17 years later...
I met my youngest daughters dad online. Trying new things, right? He came across as a confident, popular, fairly flashy party promoter. You can be anyone you wanna be on Facebook. I went out with him in an effort to get over a bad break-up. Great start, am I right? Our first date was just a long walk around the Baltimore Harbor. Everything ended with us seated on a bench at the top of Federal Hill as the sun set. It was quite beautiful. Another date was a night time picnic in a park under the stars. So super romantic. I was falling fr the rebound guy. Well, after some time, I found out why we had such "romantic" dates. He couldn't keep a job so he couldn't afford to take me anywhere. I also found out that he had 4 daughters by four different women. One was born about 6 or 7 weeks into our relationship. It was all just too much for me, so I ended it. Naturally, I find out that I am pregnant. I was on the pill. It is 99.9% effective. Welcome to the .1% Latoya! So here I am again, faced with this decision to move forward or terminate. The procedure cost $450. Much more than when I was pregnant the first time. I had no health insurance. I did not have $450. Of course he didn't have that amount. Welcome daughter number 2...
My parents have been married since 2 years before I was born. They are still married. $0 years and counting. I have had my father every single day of my life. I call my dad when I get lost driving. I call my dad when I'm scared. My dad used to have tea parties with me as a little girl. We had cheese balls on our little saucers, and Lipton tea in our little cups. My dad used to pull up at my elementary school in his 18 wheel Big B truck to pick me up from kindergarten. I have "Daddy's Lil Girl" tatted across my heart. My daughters will never know those feelings, that love for a dad as a girl. I love my dad so much. My children were robbed. It hurts me daily. I know they are always gonna be good because they have me, but I am not their dads. My dad stepped up as their granddad to fill that spot. He lves those little girls so much and love him right back. I love him even more for doing that. It was natural for him.
As always, I hope this helps or inspires some one. Until next time mamas!
*MUAH*
About the Creator
I'm just a single mom tryna make it. Come with me on my journey through life in writing... "A dream deferred is not a dream denied"
Reader insights
Be the first to share your insights about this piece.
Add your insights