Sex! Stigma! Shame!
Why are these words still associated with each other?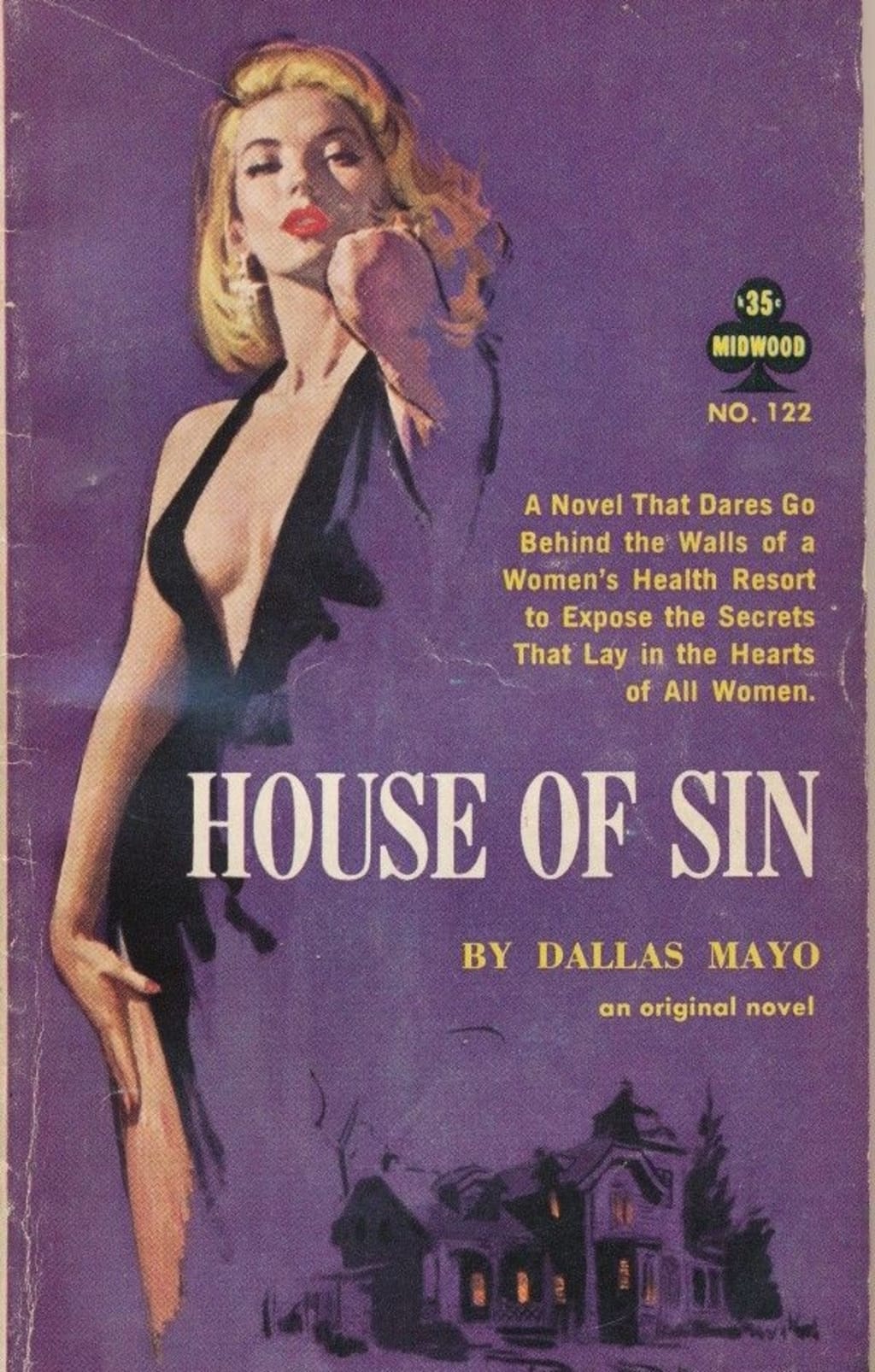 Sex = Sin 
Could the above picture be the reason why sometimes these words are associated with each other? I remember when I was younger, and was sat watching TV with my parents, and my niece who is seven years my junior (Hi Sam), and a sex scene would come on during the film or programme. Sam and I would look at each other with a mix of sheer embarrassment and wonder, as in I wonder what Dad is gonna do now? I can still feel the heat in my cheeks as I remember.
Just to let you know, my father very quickly changed the channel and nothing was said (cringe), especially as he had permanent control of the remote (now we know why). I won't get into how The Church views sex, because that is a topic in itself. Sex was never discussed in my home growing up; it was definitely a Taboo subject and had absolutely no place being discussed in a Christian home.
In fact, at one point, it was possible to believe my siblings and I did indeed come from a Stork delivery. The very possibility that my parents actually did the disgusting deed was utterly unimaginable for two very different reasons. I have always classed myself as a very sexual person, and have raised my children to be open-minded, free, and relaxed to discuss Sex with me and each other. Due to my inherent nature, I have always been very comfortable touching myself and being touched by others, I have always loved my body, and have an innate appreciation for the male and female form.
And for the record, I believe to this day my mother knew this, and did her best to distract and redirect me. My other question is, did my father only feel embarrassed by the sex scene because we were girls, and would he have laughed it off if he were sat with boys?
If a woman loves sex—and not with her husband, and not under the covers with the lights off… she must be a Whore! Pull my nightie down when you have finished, was a term coined when I was growing up, and I found myself using that very term when I was in my only long term relationship. Sex had quickly become something I put up with, or used to get what I wanted. I remember thinking to myself on many occasions, is this really all there is? How long am I going to contend with this level of unfulfillment?
Are women only on earth to fulfill men's desires, procreate, and rear children? The answer is a firm and bold NO!!!
Now I'm not saying relationships are wrong. They are beautiful when you are with the right person, and you both want to be there, but if you know in your heart of hearts that you no longer wish to remain in the union, what makes you stay? (Please feel free to answer this question).
I am lucky enough to have very diverse female friendship groups which are incredibly insightful when discussing sex and women's issues. But I do have a few female friends who are happy to discuss my sex life, and what society deems as acceptable for a woman, but would feel uncomfortable talking about her own sex life. Why is that? Does she feel an element of shame or embarrassment, and if it is the latter, the question becomes why?
Through my life and recent research, it has been cemented in actuality that even in 2019 women can still be seen as sluts, whores, or just disgustingly promiscuous if they love sex, and not with the same partner. There is no surprise that the majority of this thinking is beholden to men, but unfortunately, many women hold this very view of each other.
Do you feel shame or embarrassment when the topic of sex comes up? And if you think either, do you know why? Was it discussed in your home growing up? And if it was, what was the approach?
We all know the basic principles of practising safe sex, and the health implications of sleeping with multiple partners, protected or otherwise, but I'm viewing it from the psychological and moral aspect of women enjoying sex, and why many women feel the need to commit to a monogamous union, even if they wish to walk a different path.
I strongly feel that it is possible to live separate and free, and still love and connect with that very special someone. It takes guts to live freely! (apparently)
"By being your authentic self, you allow others to show you theirs." – phoenixrise100
Even though it saddens me that in this modern world with information at our fingertips, the feminist movement, and the acceptance of the LGBT community, women are still judged if they are not in a standard relationship, and talk freely about sex and their different desires. I also feel a change is coming!
The Future is Female!!!!!
I believe the journey to real change is up to us women to support and accept each other first, and this will help change the view of how some men and society see us.
We are who we intrinsically are, people, so let us embrace our individuality, and that of others!
Peace and Love
activism
About the author
Hey guys! 🙌🏽
My name is GF and I started blogging in February and I am in the process of setting up my own Healing Touch Therapy business.
I am very excited to part of Vocal and I look forward to interacting with you all
P
Reader insights
Be the first to share your insights about this piece.
Add your insights