Love tips coming from Thula victorious
Thula has been single for 2 years and is ready to mingle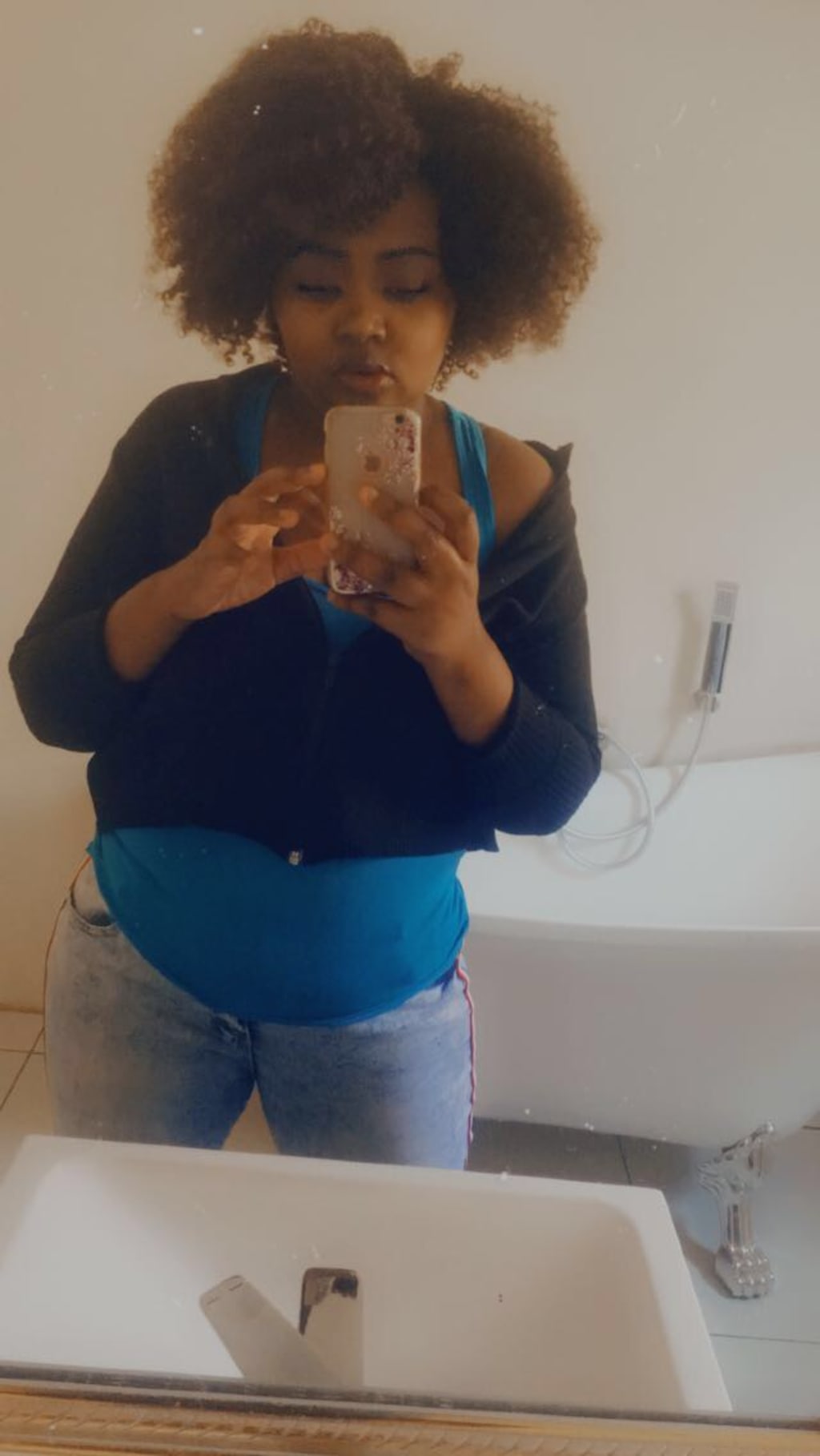 Bathroom with Thula victorious
Thula victorious has been single for 2 years and now ready to mingle and give a relationship another chance
o much eyelash for most.
Work Out. Ugh, the dreaded dieting and exercise! It doesn't hurt to work out and eat healthy. There, I said it. If you need to shape up, just do it! I'm doing it, too. We can do it together. HOWEVER, don't let being overweight or having an out of shape body discourage you from practicing the techniques in this book. This book will work for you regardless if you are skinny, fat, or in between.
(Side note confession: I've never had a perfect body. I have always been a chunky girl. My skinniest weight was 155 lbs and I'm only five feet, four inches tall. Regardless of my little gut, flabby arms and cellulite on my thighs; I still landed a sexy, faithful manly-man that loves me to death. After having kids, I'm now over 200 lbs and he still considers me a sexy goddess.)
However, I won't lie to you. It doesn't hurt to look your best. Dieting and exercising is especially important if you feel bad about yourself. You see, I never felt too bad about being a bit chubby. I always embraced my figure, so I was still able to have confidence regardless of my weight. The only time being overweight will be a problem, is if it makes you unable to carry yourself with confidence.
Have you ever noticed the 400 pound women with their boyfriends? You wonder, what the hell? Well, it's because they have confidence. Their weight doesn't stop them from being sexy and confident. If you can carry yourself like that, then weight isn't an issue for you. But, if you can't then you HAVE to get yourself to a place where you're able to have that confidence, because it is absolutely necessary.
Tits. This is the hardest one for me to write because it is sexist and rude. However, I'm here to be honest with you and the men I interviewed all agreed on this. So, I guess I feel the need to include it. Here it is straight from the sexist horses' mouths: Men love boobs.
All of the men interviewed agreed on one thing: they love breasts. Jeez, men are such pervs. They went on to say they don't need to be perfect. Saggy and real, small and perky, or big and fake; they like them all. Keep this in mind the next time you're intimate with a man. Remember when I said to stick those girls out with pride and confidence? They are valuable treasures to a man, so don't be afraid to show them off.
On another note, getting breast implants could change your life. I think Kendra Wilkinson said her fake boobs paid for her condo. I thought that was funny and honest. Don't do it because these idiot men love boobs. But, if you want them, then go do it. I don't think there's anything wrong with having fake breasts. I have wanted to do it, but I'm terrified. They're not a necessity, but it certainly won't hurt (well, a little).
Hygiene. The things I'm going to say here should go without saying. Be clear to your partner and always say the right things at the right time . Always take baths and silky smooth
how to
Thula victorious is a South African model and beauty queen who won more than 4 beauty related contests she is the main celebrity in mzansi we focus on her beauty and glamorous lifestyle she has her own style and fashion sense she's beauty
Receive stories by Mzansi insider in

your feed