Hidden Figures
First Black Woman To Receive White House Correspondent Credentials
Alice Dunnigan 1906-1983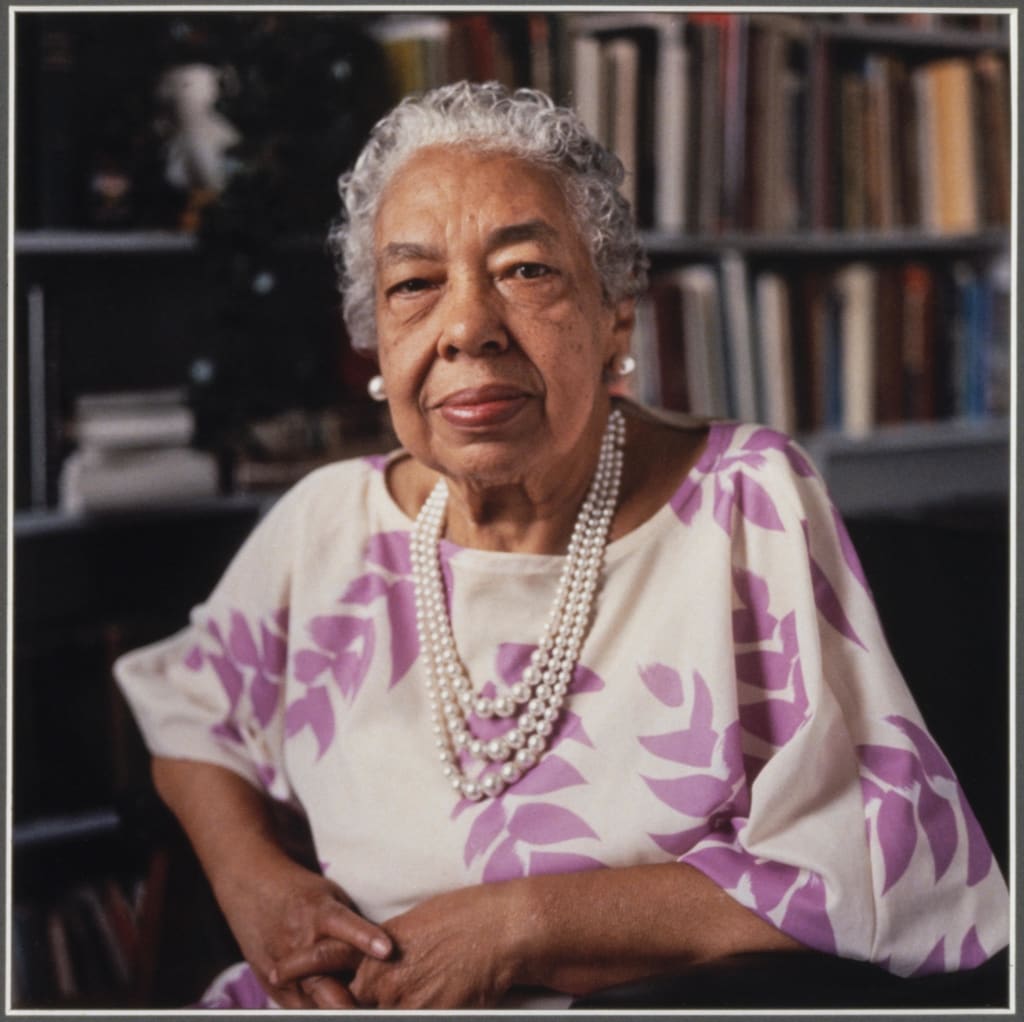 Schlesinger Library, wikimedia Commons, free media repository
Alice Allison Dunnigan was the first black woman correspondent to receive White House credentials and become a member of the press galleries. As a journalist, Dunnigan reported on the decline of Jim Crow during the forties and fifties. She accompanied President Harry S. Truman's on his 1948 campaigning trip: the very first black reporter to travel with a president.
Dunnigan was born in Kentucky in 1906. Her father was a sharecropper and her mother took in laundry. Her grandparents were slaves. Dunnigan taught Kentucky History just out of college at Todd County School, segregated at that time where she began to prepare Kentucky Fact Sheets for her students that profiled the contributions by African-Americans to the country. She was a teacher from 1924 until 1942. It was then, in 1942 that Dunnigan moved to Washington D.C. hoping to secure a government job. After graduating from Howard University in 1946 she started a job at the Chicago Defender as a Washington correspondent.
Dunnigan was the first black woman to be elected into the Women's National Press Club.
In the forties Dunnigan was a reporter for the Ohio Daily Express reporting on news from the capitol. In March of 1949 she penned an article entitled: "President Still Hopeful of Getting Civil Rights Law" By Alice Dunnigan. The President at the time, Harry Truman. In August 1950 she profiled the first African-American to specialize as a medical illustrator, Mrs. Naida Willette-Page who had been named Staff Artist for the Journal of the National Medical Association. In the same issue of the Ohio Daily Express she highlighted the hiring of W. J. Smith, the first black salesman at the Kloman Instrument company which was a surgical instruments distributor.
Dunnigan reported on injustices like the seven black men (Martinsville Seven) that were put to death by electrocution in February 1951, for raping a white woman; some say wrongly convicted.
In researching Mrs. Dunnigan I found a newspaper article by George Lavan in the Arizona Sun, January 1957. The name of the article was "The Negro Struggle" and included in the article is the first hand account by Mrs. Dunnigan about her experience at President Eisenhower's press conferences:
"I must have been on my feet at least two dozen times. He (Eisenhower) recognized reporters behind me, in front of me, alongside of me, but carefully avoided calling on me. The situation was so irritating because it has been repeated again and again over a period of at least a half year." Mrs. Dunnigan told how earlier in the year she was asked quite confidentially by White House officials to refrain from asking the president any questions without first clearing them with the White House. I agreed to do this although I knew it was both unconventional and unethical. But the very thing happened that I expected. When I informed a White House official of a question that I was about to raise at the next conference, he politely asked me to withhold the question until some later date. Consequently I never got to ask that question. The Negro press is not only performing a great service by bringing to light thousands of stories about discrimination and segregation that the Big Business press would prefer to ignore or hush up, it is revealing much about the hypocrisy of the "free and unrehearsed" press conferences of Eisenhower and the State Department's attempt to screen the news that reaches the American people."
Dunnigan wrote her autobiography in 1974, "A Black Woman's Experience – From Schoolhouse to White House", out of print now, but reprinted in 2015 under the title: "Alone at the Top: The Autobiography of Alice Dunnigan, Pioneer of the National Black Press" which is available in kindle Ebook, hardcover and paperback.
She passed away in 1983 at age 77.
You can find a beautiful life size statue of Alice Dunnigan in Russelville, Kentucky. The statue is located in the Russelville Historic District, Alice Dunnigan Memorial Park.
There is also a historical marker on Park Square, E. Jefferson Davis Hwy, Russelville, Kentucky.
Alice Dunnigan is profiled in the book, "Statues of Real Women: 267 Statues of Real Women Who Lived Plus 62 Museums that Honor Women" by Paula C. Henderson which also has a state index with the location of statues, historical markers and museums in each state that honors real women.
According to the book, "Statues of Real Women" there are 3 other statues in the state of Kentucky that honors the following women:
Alice Allison Dunnigan
Alice Lloyd
Catherine Spalding