Best Books About Feminism Every Feminist Should Read
Empowering, thought provoking, and interesting, each of these books about feminism are crucial for every feminist to read.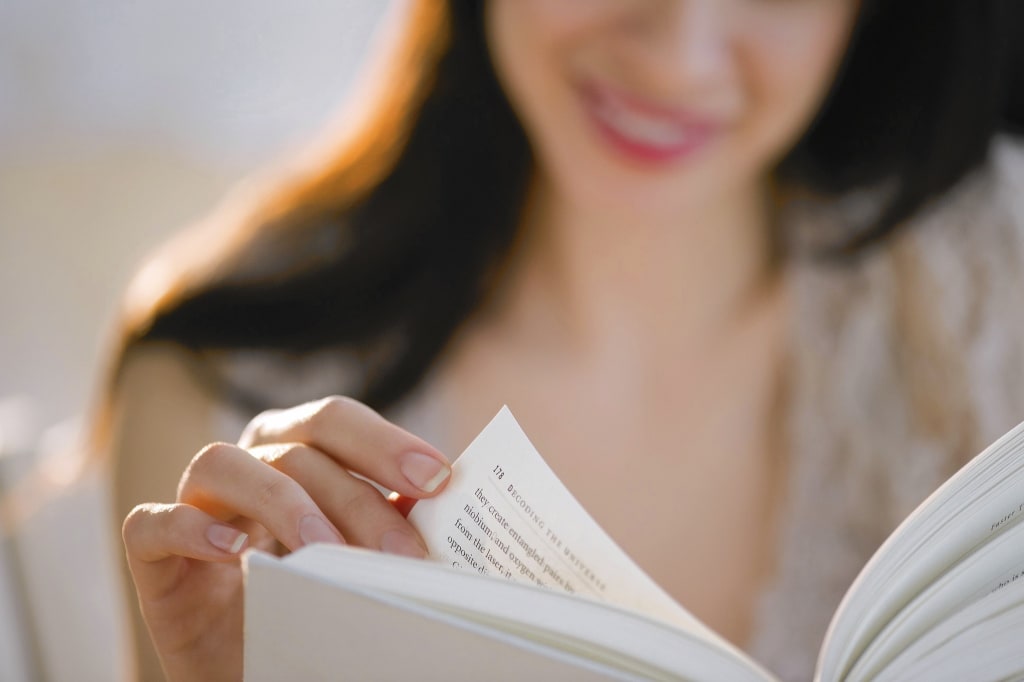 Whether you're looking to begin your path as a feminist, or simply further expand your knowledge on the movement as a veteran feminist, we've got you covered.
Reading some of the best books about feminism on the market will fuel your passion for gender equality. Empowering and motivational, each of these books have been a huge part of the feminist history as a whole.
To start off the most groundbreaking books about feminism, The Feminine Mystique by Betty Friedan takes our number one spot. This book was originally published in 1963 and still holds its own among all of the incredible books about the feminist movement; that says something. She's one of the original feminist movement leaders you must know.
This book is one of the literary works that actually sparked the second-wave feminist movement in the United States. If that isn't a reason to read this, we don't know what is. Friedan is known for breaking the boundaries for women to find personal fulfillment outside of the traditional roles of a woman in the 60s. She even advanced the women's rights movement, with her role as founder of the National Organization for Women.
We Should All Be Feminist comes from Chimamanda Ngozi Adichie 's popular TED Talk of the same name. As one of the most empowering books about feminism, We Should All Be Friends makes the argument that feminism means understanding that sexism is real.
On the other hand, Adichie also argues that feminist should not be thought of as a bad word. Everyone should be feminist. She then goes into personal stories that have helped her achieve this mentality, and why you should relate to her path.
Ain't I a Woman: Black Women and Feminism by bell hooks is next among the best books about feminism for those interested in black womanhood. This book examines the impact that sexism has on the black community, starting during the time of slavery.
Bell Hooks also unravels the tops of black male sexism, racism among feminists, black women's involvement in feminism, and the devaluation of black womanhood. Talking about the things that many refuse to bring up, this book is groundbreaking.
A Room of One's Own by Virginia Woolf is yet another one of the best books about feminism. First published in 1929, the book was reprinted recently due to the message being as relevant as ever.
This book is a bit more specific than most, but it is still as empowering than ever. In an argument for literal and figurative space for women, Virginia Woolf writes about the literary tradition that is dominated by patriarchy. Woolf is also known as one of the most famous feminist writers of the 20th century. Perfect for the aspiring women writers, this book is not only empowering, but is filled with history and facts so you know more of the history of feminism.
From a feminist perspective, The Second Sex by Simone De Beauvoir confronts human history. The thesis of this book is that men oppress women by characterizing them.
Through Simone de Beauvoir's account, she discusses the disadvantage the women have in their position in society. Based on her own theories, she summarized women's place in history, and includes alternatives for women to be treated with better respect and honesty. This book is certainly a must-read feminist book, honestly, for anyone, not just feminists.
The Female Eunuch by Germaine Greer was first published in 1970. The publication was a landmark event, and ultimately brought light on women's liberation around the world. Greer's book examined the oppression of women in society and the historical record of women's inequality to men. Still to this day, her books are relevant and groundbreaking.
Among the best books about feminism, Greer's thesis is that the key to women's liberation is sexual liberation.
Another 1970s book, Kate Millet's Sexual Politics is a must-read for all feminists in order to truly understand the history of the movement. The book documents the subjugation of women through art and literature.
Millet uses specific authors as reference, Henry Miller, Normal Nailer, Jean Genet, and D. H. Lawrence. Using history's literature of patriarchal myths, she dives into the philosophy, politics, and psychology of the matter. With it's latest addition to the book, the newest points made are the importance of challenging the complacency that sidelines feminism.
The Dialectic of Sex by Shulamith Firestone has an incredibly important message for all feminists. Described as a "classic of feminist thought" this was first published in the 1970s. Arguing that the sexual class system is much deeper than forms of oppression, Firestone writes about the requirement of radical reordering of society.
Using methods of feminism still used and spoken about today, her book dives in the depths of equality and justice for women everywhere. As one of the most thought-provoking books about feminism, you need to read this.
Gender Trouble is yet another older book, this one being published in 1990. Written by the philosopher Judith Butler, Butler made a bold argument for feminists of the time: "gender is a kind of improved performance."
Still used today for women's studies, lesbian and gay studies, and influencing the feminist movement, her book is widely popular, outside of the traditional academic circle. Her ideas about gender were foundational for queer equality advancement at the time, and are still referenced to this day.
To conclude the best books about feminism that every feminist should read, This Bridge Called My Back by Rosario Morales is the best way to end our list. The title itself is a well-known analogy used among feminists.
The Bridge Called My Back emphasized intersectionality within sisterhood. The book also challenges white feminism. One of the main reasons to read this book is that it has become one of the most cited books among feminist theories. Allow yourself to gain new ideals, open new opportunities, and become empowered with such a powerful and strong book such as this.
About the Creator
Proud mom of three chinchillas, hard core Justin Bieber fan, watches Unsolved Murders religiously
Reader insights
Be the first to share your insights about this piece.
Add your insights