10 Totally Badass Birthday Cards Your BFF Will Love
Give the gift of empowerment with these badass birthday cards your BFF will love.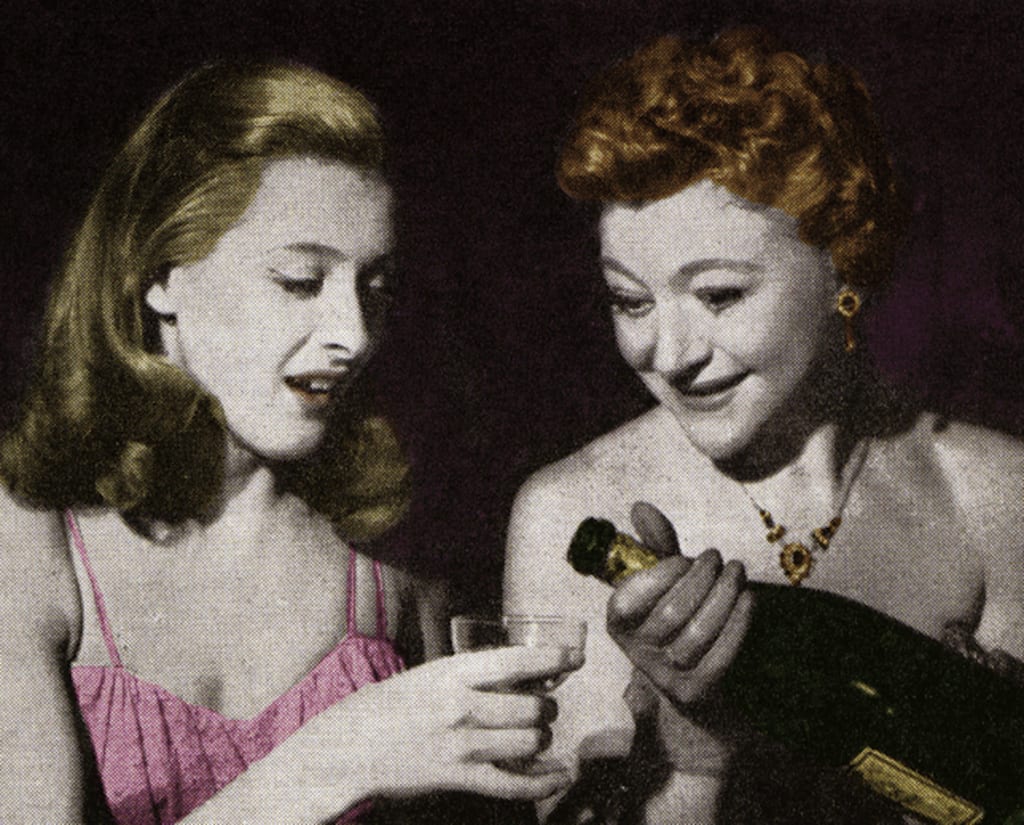 Finding the best birthday cards your BFF will love that truly capture her strength and personality is tough. But touching on her interests, beliefs, and things that empower her is a great place to start.
We have created a list of 10 of the most badass birthday cards that will touch on each of these things. From subtle hints at women's strength, to full-on feminist birthday cards, we've got you covered. And if you like Beyoncé, you're in the right place.
We had to start off the best birthday cards your BFF will love with this. Saying, "Yas Kween Yaaaa-ssss-ssss!!!!!" could you really say it any better? A hilariously yet empowering card, this card says it all, with three little "words."
Hype up your girl on a card, so she knows exactly how you feel about her, and how you think you two should celebrate her birthday. Setting the tone for the rest of the night, no matter what gift you give to her, this card will say enough. Plus, you can personalize the inside with your true feelings on your friendship. Let her know she's a queen, especially on her special day.
Cardi B has broken boundaries for women everywhere this past year, and she hasn't stopped since her rise to fame. As one of the greatest birthday cards your BFF will love, anyone who loved Cardi will immediately recognize this card.
With a cute and simple design, the two Christian Louboutins with scripted "Bloody Shoes" screamed "Bodak Yellow." So now that you've given this card, you two can finish the rest of the lyrics after "these is red bottoms these is bloody shoes." And let the festivities begin.
It's true! Empowered women empower women. And with a card like this, you're already proving its point. This is a great way to remind your best friend how much you look up to her. She knows all the things women don't owe you, and you're proud of her for that.
And as the badass that she is, she deserves a card telling her how much strength she has. As an empowered woman, you have to recognize other empowered women, to keep the ball rolling. Fill the inside with reasons why you look up to her as a friend and as a woman.
Simple and sweet, this is one of the most basic birthday cards your BFF will love, so you know you can never go wrong with it. Spread the word of girl power with this adorably feminine pink and white card.
Though there's only two words on the front, you are spreading a much deeper message. And when sending it to a fellow feminist, she'll understand the message immediately. Take the rest of the blank space to express how much she means to you, and how much of a badass she is to you. It's an awesome gift every feminist will love.
This card doesn't specifically have feminist undertones, but it certainly does relate to most women. Who doesn't love a good brunch? And gifting this card while at brunch? We can't think of anything more witty. A great time to tell your friends you love them is their birthday, of course.
So don't be afraid to choose a card that doesn't specifically just say "Happy Birthday." Instead, "I love you a whole brunch" is cute, relatable, and very fitting if you two love to gossip over mimosas. We don't know a girl who can turn down a good brunch. Because who really want to wake up for a proper breakfast?
We don't know a better "badass" birthday card than one with the Spice Girls on the front. Featuring Scary Pice, Sporty Spice, Baby Spice, Ginger Spice, and Posh Spice, the whole gang is here.
As one of the most incredible birthday cards your BFF will love, this is sure to put a smile on your BFF's face. Especially with the message in mind. "Friendship is forever" tells your bestie that you see her in your life for the long run. And what better day to remind her this, than her big day? Spend the rest of her birthday jamming out to "Wannabe."
"All I want for my birthday is to smash the patriarchy." As a hilarious, yet very important quote to relate to your bestie, this will get a few laughs, and a few serious nods.
Feminist cards are meant to make light of the political world, but in reality, the jokes speak louder than most. So for your BFFs birthday, let's remind ourselves of our values and our hopes. Smashing the patriarchy might be first on her birthday list, but this card takes a close second.
This is one of the best birthday cards your BFF will love because it also comes with a pin. You get two in one, a card and a gift. Though you might also want to pair this card with an actual bottle of her favorite rosé, this is an adorable card for sparkling wine lovers.
"Will you accept this rosé?" this card offers a faux bottle of rosé to your bestie that they can keep forever. This is a great gift for a pin lover, or really just a keepsake lover. We don't know many women who would turn down a bottle of wine, so you can't go wrong with this.
"I see it, I want it, I work hard, I dream it, I grind 'til I own it, I slay." This Beyoncé card screams empowerment, since she's one of the feminist movement leaders you must know. And as a strong woman, your BFF will certainly appreciate the phrases.
Really, who's more empowering to women than Beyoncé? We can't think of very anybody. And with a card like this, you're telling your bestie that you think the highest of her, and always want to build her up. Set the tone to your bestie slaying her whole birthday away.
Following the same theme of Beyoncé, this card is written in the legendary Beyoncé font and color. However, the message is much more specific than the typical Beyoncé card. Saying "well-based women seldom make history," this card reminds your bestie that she should always speak her mind and work towards her goals.
As one of the most empowering birthday cards your BFF will love, we saved the best for last. As an incredible message that is not said enough, this is a perfect reminder that she are working towards who she is meant to be with each birthday and each day.
About the Creator
Proud mom of three chinchillas, hard core Justin Bieber fan, watches Unsolved Murders religiously
Reader insights
Be the first to share your insights about this piece.
Add your insights