Women's Hoop Review XIII
It's Ladies Night Every Night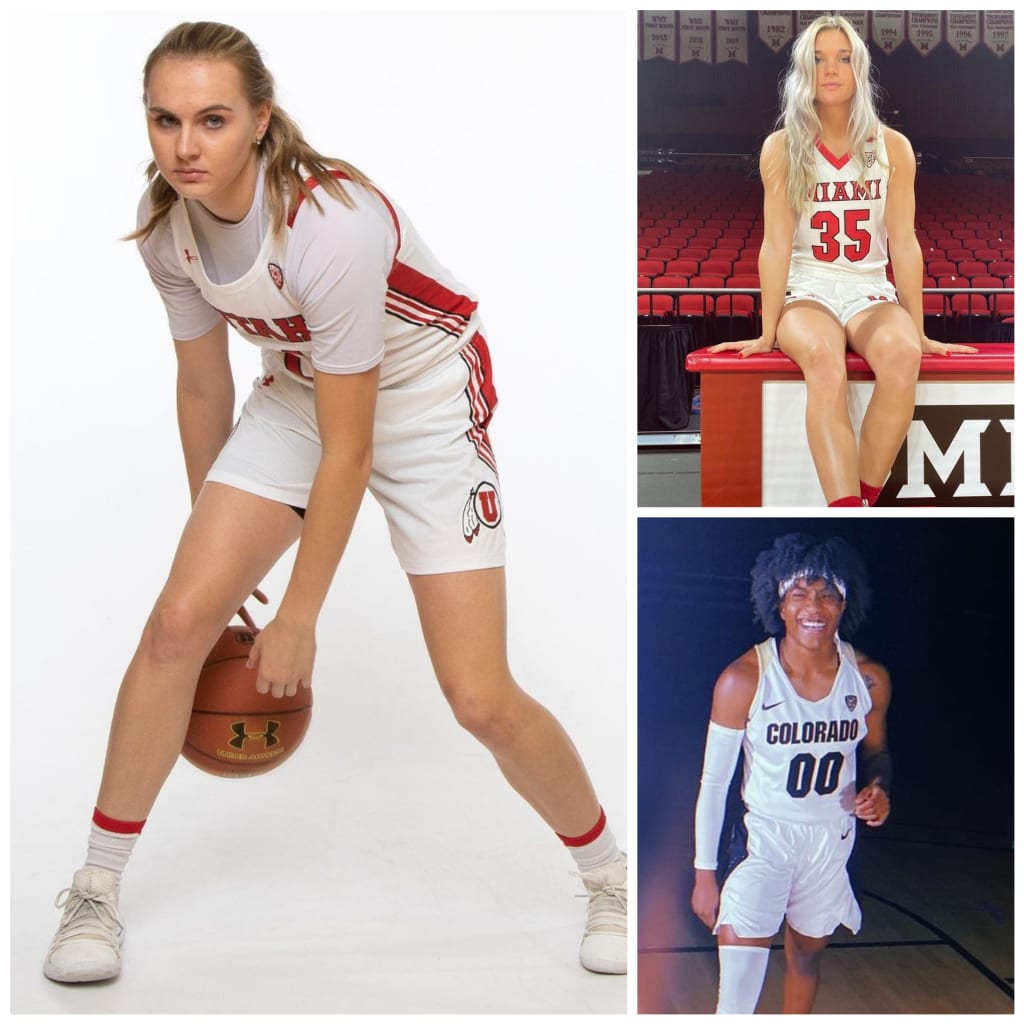 Brynna Maxwell, Abby Hoff, Jaylyn Sherrod
Miami (Ohio) 67 - Valparaiso 49
The glass slipper has broken. After defeating two Big Ten opponents in consecutive games, Valparaiso (2-2) was dropped hard by Miami (1-1).
Miami started its season with an 88-68 loss to Notre Dame on Nov. 29. The RedHawks came out differently on Tuesday against Valpo, taking a 35-18 lead into the half.
Miami's top performance came from senior forward Kelly McLaughlin. The 6-3, St. Louis native scored 15 points and grabbed 12 boards. She made five-of-eight shots from the field. McLaughlin is having her best season as she entered the game averaging 10 points and eight rebounds.
Three other Miami players posted double figures. Guards Katie Davidson and Peyton Scott posted 14 points each. Another guard Abby Hoff scored 12. Miami struggled with 21 turnovers but its 50 rebounds, 36 percent shooting from three and 83 percent shooting from the free-throw line helped to down its opponent.
Valparaiso shot a poor 5-27 from three which amounted to 18 percent. It also only pulled down 26 rebounds. Senior guard Carie Weinman led the Crusaders in scoring, matching her season high of 16 points.
Denver 85 - Colorado 84
State rivals Denver (2-2) and Colorado (2-3) had a war on Tuesday night. Despite outscoring Denver 27-18 in the fourth quarter, Colorado fell short by one point.
Denver stopped a two-game losing streak. The Pioneer Women won its opener against Air Force but loss a 75-74 descision against Northern Colorado. After that Denver dropped a 79-67 loss to Wyoming.
In this game, the high scoring Meghan Boyd matched her season high of 29 points. The sophomore who averaged seven points on 32 percent shooting last season is now averaging 22.2 points after the first four games with a shooting percentage of 45.
Senior guard Claire Gritt also gave Denver a lift off of the bench with a a game high six assists with zero turnovers. She also had five rebounds and five points.
Colorado had an impressive rebounding night by two of its players. Senior guard Mya Hollingshed used her 6-3 frame to pull down 15 rebounds. It was her third game of the season where she has grabbed at least 11 boards. Hollingshed also had 18 points, four assists and two blocks. Reserve forward Aubrey Knight had 14 rebounds, three steals, two blocks as well as five points.
The Buffaloes were led in scoring by sophomore guard Jaylyn Sherrod's season high 22 points. She also collected six steals.
Utah 85 - #14 Oregon State 79
Utah (1-1) got its first win of the season behind sophomore Brynna Maxwell's 34-point assault. Maxwell made 10-of-15 shots including four-of-seven from three.
This was the ultimate bounce back game as she only scored six points in the opening 85-43 loss to Oregon. In Tuesday's game she also connected on all 10 of her free-throw attempts. Maxwell entered the game as a 95 percent career free-throw shooter.
Reserve sophomore guard Kemery Martin scored 15 points after going scoreless in game one. Junior guard Dru Gylten posted 12 points, four assists and four steals during the win. Another junior guard, Niyah Becker pitched in by leading the team with eight rebounds, six on the offensive end. She also had three assists.
Oregon State (3-1) got a strong performance from Aleah Goodman. The 5-9 senior guard continued her scorching hot start by shooting 5-7 from three and 7-10 overall on her way to 20 points. She scored at least 20 points for the second straight game. Goodman entered the contest shooting 61 percent in the first four games. She also posted four assists, four steals and three rebounds.
Guard Sasha Goforth scored 16 for Oregon State and forward Taya Corosdale put up 12 points and a team high seven rebounds.