What Went Wrong: Bruins Lose Seven-Game Thriller to Hurricanes
The Boston Bruins fall one win short of the Elite Eight; losing a very close Game Seven against the Carolina Hurricanes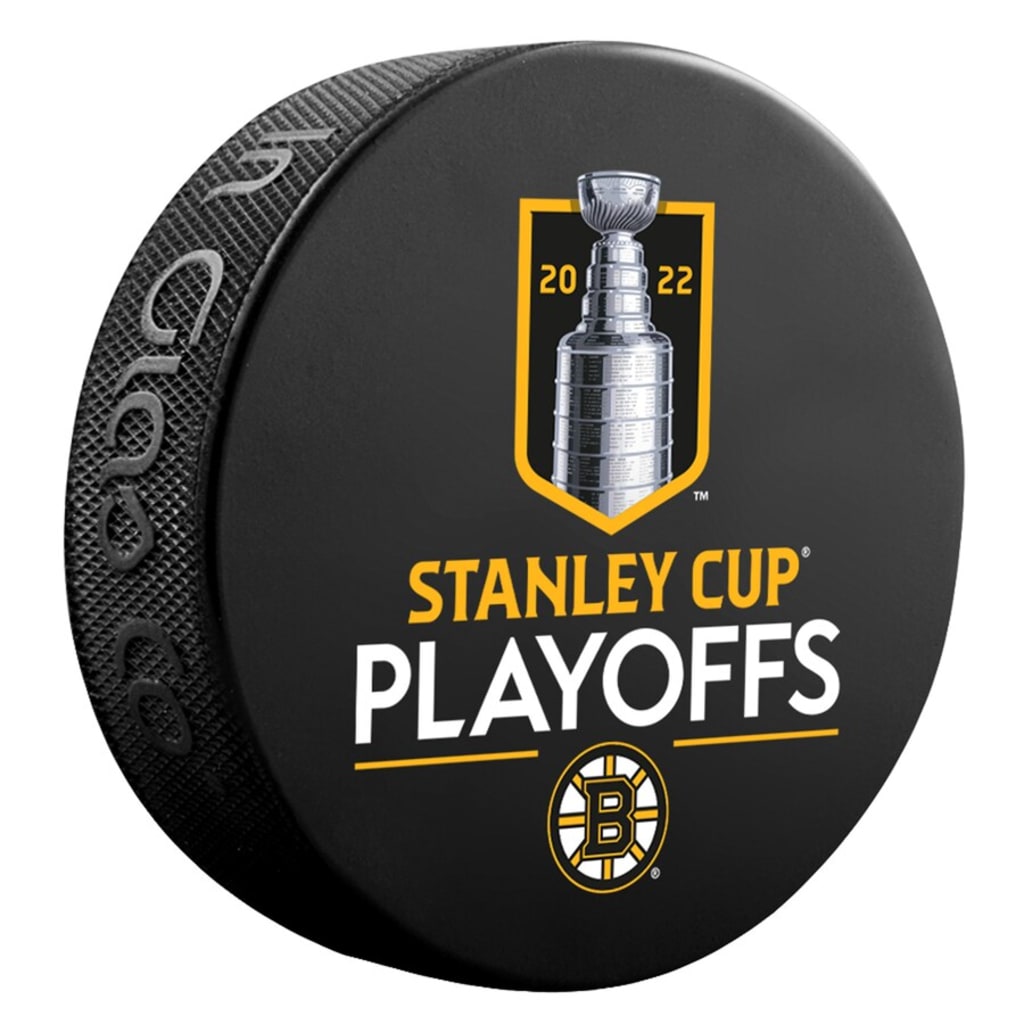 The Bruins lost in Round 1 for the first time since 2017
A triumvirate of Saturday Game Sevens began with the Carolina Hurricanes hosting the Boston Bruins, and this was a series that was dominated by home ice entering this pivotal game. The Hurricanes won Games One, Two, and Five, while the Bruins won Games Three, Four, and Six. For me, this brought back memories of the 2011 Stanley Cup Final, which saw the home team win the first six games, but the Bruins won Game Seven in Vancouver. That would not be the case, however, as the Bruins lost this Game Seven by a score of 3-2, and their season came to an abrupt end.
The Bruins' season saw them finally have to move on from their legendary goaltender, Tuukka Rask, and it saw them actually win 51 games and pick up 107 points. That's how demonic this league was: they were one of nine teams to win 50+ games, and one of 13 to rack up 100+ points, and their total of 107 was only good enough for the #1 Wild Card position in the Eastern Conference. The Bruins did have a chance to move into the top 3 in the Atlantic Division, but they did fall short of that goal. Even so, they really went toe-to-toe with a powerful Hurricanes team, but it just wasn't enough.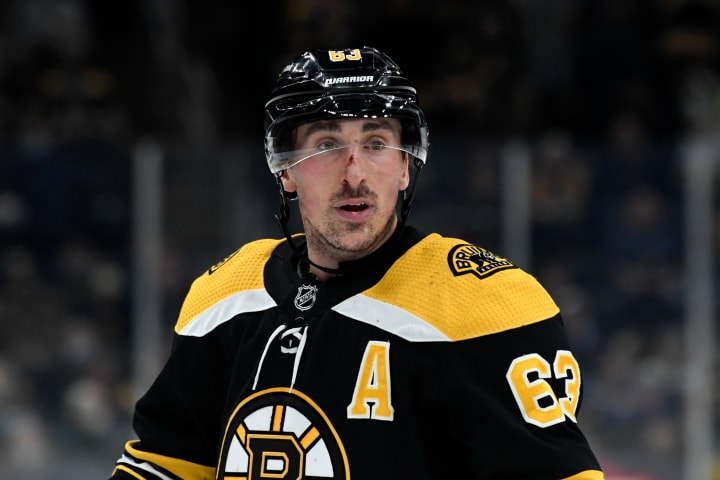 The obvious thing that went wrong for the Bruins was home-ice advantage: they didn't have it. The Bruins could not do a thing with the Canes in Raleigh; in fact, Game Seven was the only close game out of the four played in North Carolina's capital city. I've also said that the Bruins live and die by The Perfection Line, but in the case of this series, only one member of that trio really showed up, and to no surprise, it was Brad Marchand. Marchand led the team with 11 points (4 G/7 A) in the seven-game series, and it wasn't even close. His Perfection Line mates were held at bay for the most part; Patrice Bergeron did manage to get a point per game (3 G-4 A-7 P), but David Pastrnak didn't, only picking up six points (three of each category).
In spite of that, the Bruins continued to prove that they are, indeed, a one-line team. Out of the 20 total goals they scored, The Perfection Line scored ten of them--an even 50%. All I've heard during the last month or so of the regular season was how the Bruins have line depth now. Where was it? I haven't seen it. I was in five fantasy hockey leagues this season, and I didn't have any Bruins on any of them. Why? Simple. I was beaten to the punch on Marchand, Bergeron, and Pastrnak, and I don't trust any of their teammates, not even Taylor Hall. This team is not deep. That really needs to be addressed during the offseason.
For the Bruins, this was their first opening round exit since 2017, which saw them as the first victims of the Ottawa Senators' amazing run. Since falling one win short of the Stanley Cup in 2019, the Bruins have now won just two series in the three seasons that have passed. That alone says the window is pretty much closed. If the Eastern Conference ends up being this top-heavy again next season, do not be surprised if the Bruins are left out of the playoffs altogether--especially if they fail to do anything about their lack of line depth.
If you like this story, click the heart, and click the subscribe button for more of my stories! Tips and pledges would be greatly appreciated, as they help support my writing, but only if you want to do so!
hockey
About the author
Born on March 18, 1985. I am an avid fan of sports and wrestling, and I've been a fan of female villains since the age of eight. Also love movies--especially comedy and horror--and among my favorite TV shows are The Simpsons and Family Guy
Reader insights
Be the first to share your insights about this piece.
Add your insights