The Memories We Share
{Arizona Cardinal's home football games}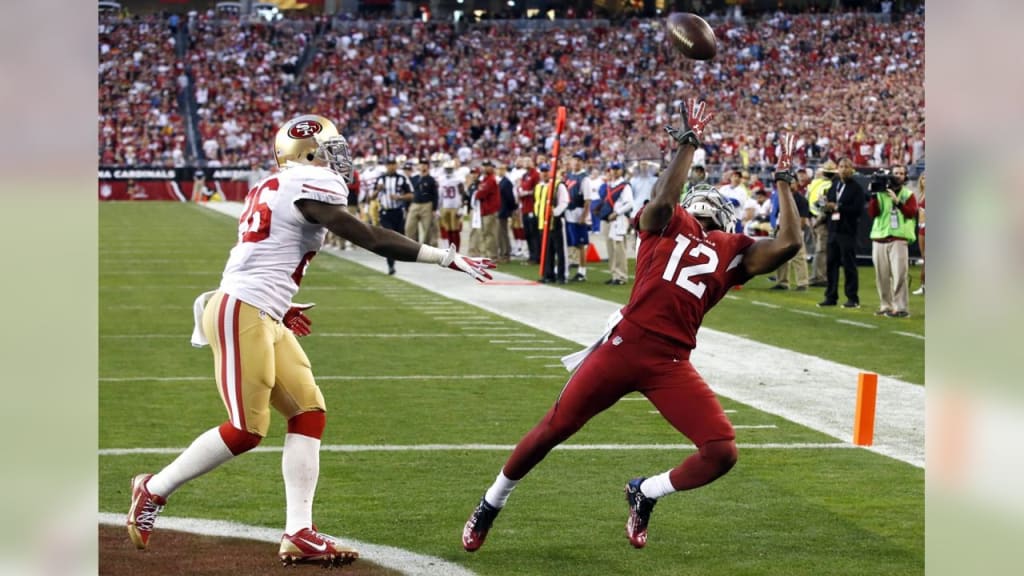 One of my favorite memories (or series of memories) here in Arizona might surprise some people. When I think of memories, I joyfully remember the Arizona Cardinals football games that Brian took the girls & me to. We were excited to ask the girls' mother if they could join us, and then Brian bought four season tickets. He enjoys football & I love being able to share in the activities that make him happy. However, sports have not ever been my "thing", especially football!
Our first game was on a hot Sunday afternoon in September. Arizona played Washington (previously Redskins) and won the game. As far as the football game is concerned, that is probably all I can remember.
I am naturally a nervous person, so I had tried to anticipate Melenie & Kortni's every want, care, & need. We decided that if we were going to include the girls in a grown-up activity with so many possibilities, we needed to connect one of our old cell phones for them to carry to the home football games. As far as those 8 football games/year, they came & went without drama or need for concern.
For two years, we included the girls in such a fun experience and the memories are unforgettable!
Home football games, for us, began on Friday evenings. Brian left his job at the office at 5:00, came home for a short time to "plan". Once we decided on what we were going to make for the appropriate tailgating experience we headed to Walmart (normally spending just as much as if the 4 of us had a full dinner at the stadium, but for ME, it was more about the experience for the kids).
Normally, we gave the girls 3 options to choose from & BAMM! That was our menu. Somedays, we made meatballs, other days cheeseburger bombs, or pigs in a blanket… most of our inspirations came from Facebook! I remember scrolling through Facebook & showing video after video to the girls. Melenie first! She was very involved in the meal planning, but Kortni was happier to spend the time in the kitchen cooking with me (Kortni has always been my lovebug!).
Saturday evenings, we put the responsibilities on Brian! He packed the trunk of the Mazda with the Cornhole game, lawn chairs, table, etc. Brian packed up partial coolers with Kool-Aide pouches, individual-sized bags of chips, bottles of water, Diet Coke, and everything he could imagine. He kindly agreed to pack shopping bags as trash bags, paper towels (galore), and baby wipes.
Game Day: Woohoo, right? Yes! Absolutely!
Meaning: It's Amanda's turn! I would wake up early on Sunday morning & prepare, cook, and bake! By the time we walked out of the door for the game, we would have packed enough for 3-4 days! It was way too much, but so much fun!
Home Football Sundays were the best! Melenie wanted to be on Brian's team for Cornhole because he could actually score, while her sister threw her cornhole bags 2 parking spots down, and I was too busy laughing to keep track of when it was my turn!
IT WAS SO MUCH FUN! What wonderful times we shared together!
Brian and the girls would throw the football, but the girls didn't specifically CATCH the football, it was a hoot nevertheless.
A couple of hours later, the game is getting ready to begin so we headed to the shuttle busses. At this time, the girls & I are crossing our legs tightly because we do NOT want to have to use the port-a-potty. We hop on the shuttle & watch all of the exciting football fans hoot & holler! Melenie LOVED this, which surprised me because I usually see her quieten up around groups of people.
Brian took Kortni by the hand, Melenie held "her phone" tightly with one hand, while shaking off my hand with her other. Such an independent & confident attitude, I have always admired Melenie's self-esteem.
I am going to be completely honest here… I do horribly in crowds. I almost immediately go into a panic, my heart races, and all of the sudden… I have to pee, over & over, & over again! Seriously! ***But I'm not telling anyone, it is my little secret because my insecurities don't make logical sense, I am embarrassed, and I don't want the girls to face this demon as they grow up!***
We make our way through the stadium, the bathrooms, concession, and up to our seats. It is finally time for a football game.
Teaching the girls to hold their hand over their heart for the national anthem, the excitement, and the passion these football games brought us…
I love the memories we have created together and I love these 3 with every bit of myself!

Amanda Jones
I've never been accused of having nothing to say, only that I speak too much.
My husband is my world, the girls bring me happiness & energy. Our family defines unconditional love & joy. We make it through what is meant to break us. 💕🐾💕🐾
See all posts by Amanda Jones →