Footballers' self-pride is priceless, unless …
How Edouard Mendy made a real mess of a contract extension with Chelsea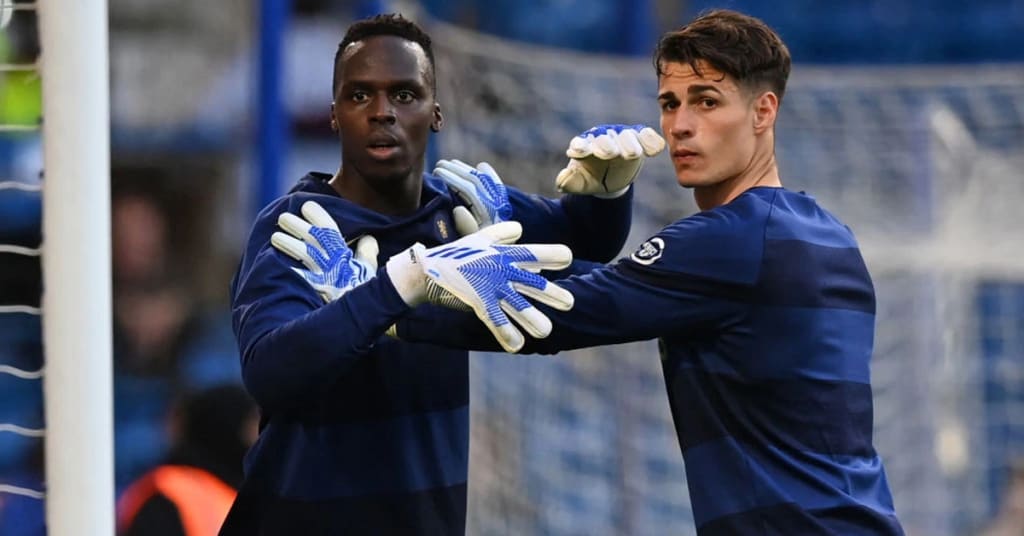 Photo © Pixabay
Ever since Graham Potter took over Chelsea he opted for Kepa Arrizabalaga in goal instead of long-time number one Edouard Mendy. His decision was interrupted before the world cup when the Spaniard got injured. That gave Edouard Mendy a chance to regain his status. With a new contract as well. Despite rightly standing behind his self-pride, he made a real mess of everything and handled the whole situation poorly.
For those who missed, the Senegalese turned down a six-year extension contract because he refused to earn half of Kepa's salary. He called it disrespectful because his colleague would be making double that.
Although his decision and sticking to his self-pride is right and in some way admiring, he completely missed the point. He didn't look at the whole picture and misjudged the situation completely. Let's look at why.
First, Kepa Arrizabalaga was brought into the club long ago for a huge transfer fee and with huge expectations. With some occasional flashes, there's no arguing that in general, he didn't perform as expected. Mildly speaking.
So, signing that large contract in terms of money was a mistake and the club knows that. What Edouard Mendy should know is that regardless of how great he was or is to become, a club will not in any way give away such generous contracts anymore.
At least in this position. Moreover, if Kepa was to sign an extension in the near future, he'll be doing it for far less money.
Second, the tables have turned. Graham Potter opted for Kepa which is in poll position. Meaning that signing for less isn't actually regressing. The Senegalese weren't signing to be a first-choice goalkeeper at the time.
So, it's not like his competitor is sitting on a bench with a heavier paycheck. However, settling for a lower price can definitely serve Edouard Mendy in the long term.
For example, when Spaniard's contract expires. We live in capitalism, so a board can always say something like "look, this guy is prepared to do it for that much less. Why should we keep/need you then for soo much".
Even clubs on a top-level think like that. Since Kepa was looking for other options in the past, Mendy's potential new signing could also benefit the club's finances even before the Spaniard's contract expires.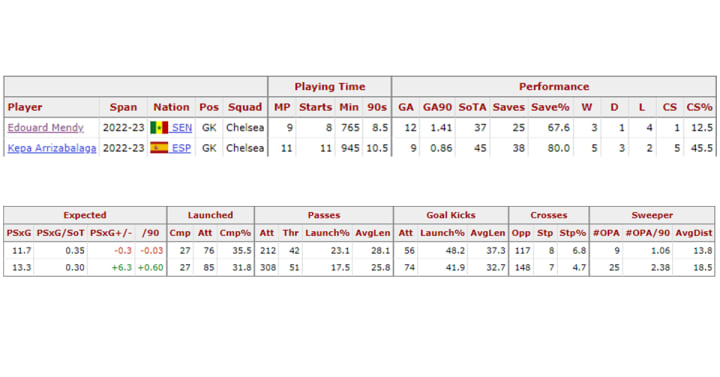 Third. He and his agent apparently didn't use any creativity. Believe it or not, contract negotiations in professional football are relatively easy to be fair.
They are in complete opposite of regular jobs because they offer so many different bonuses. And with them, so many different options can be explored before both sides are satisfied. Meaning, Mendy completely missed the whole point by focusing only on the general salary.
Fourth. Only performances set the standard. Kepa Arrizabalaga is doing well at the moment but if there is anything we learned from his spell with Chelsea is that he lacks consistency.
Therefore, Edouard Mendy could easily sign a contract and acknowledge that he isn't the first solution at the moment but that he will get his chance and will try to make the most of it.
Because like I said. Kepa lacks consistency, so new opportunities will come. Postponing a new contract only serves the Spaniard who can have an unexpected run of consistent high-performing matches that can end Senegalese's spell before the same old underperforming Kepa appears in goal again.
Fifth. Chelsea isn't doing anything better under the new manager. Some may argue that they are perhaps doing even worse. So, what if a new manager arrives in the future? He'll have new rules and roles which may again include Edouard Mendy in goal from the first whistle.
All in all, it's completely right that Edouard Mendy knows how good he is and how much is he worth. Especially nowadays, when everybody wants to lower your price as much as possible.
However, as shown above, the whole situation is far more complex. If he can get a number one spot in some comparable club with a comparable salary in this or at least in the next transfer window, then ok, I get why he is taking a risk. If not, postponing the contract extension doesn't do him any favour.
If you liked a story, subscribe and explore the football world in the future.
You can check my other stories here.
If you want similar stories written exclusively just for you, contact me freely on Upwork.
Reader insights
Be the first to share your insights about this piece.
Add your insights