Bradley Beal vs. Devin Booker
Who's better?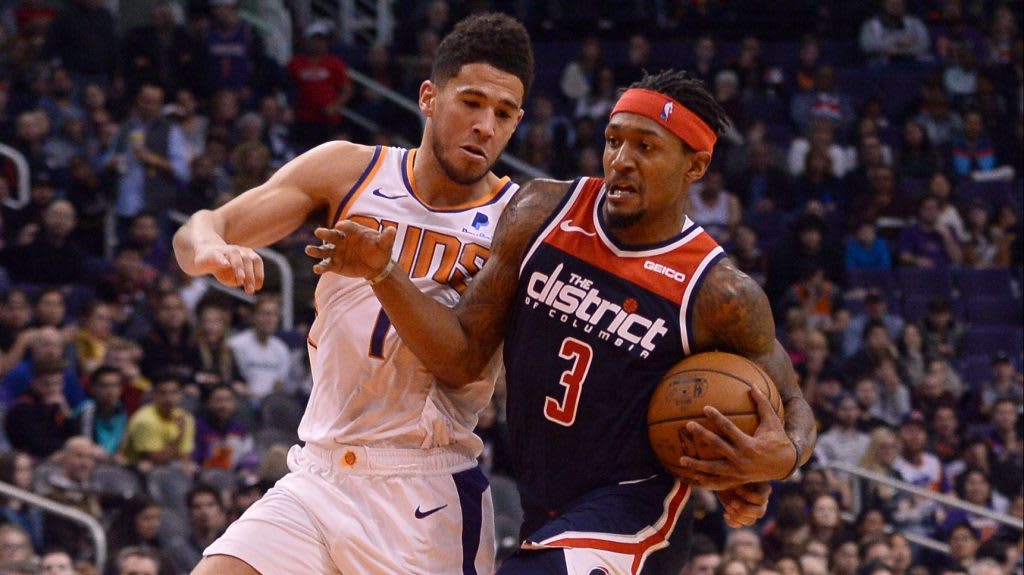 Bradley Beal and Devin Booker are two of the best shooting guards in the league today. They are both extremely similar players in very similar conditions. Question is, who's better?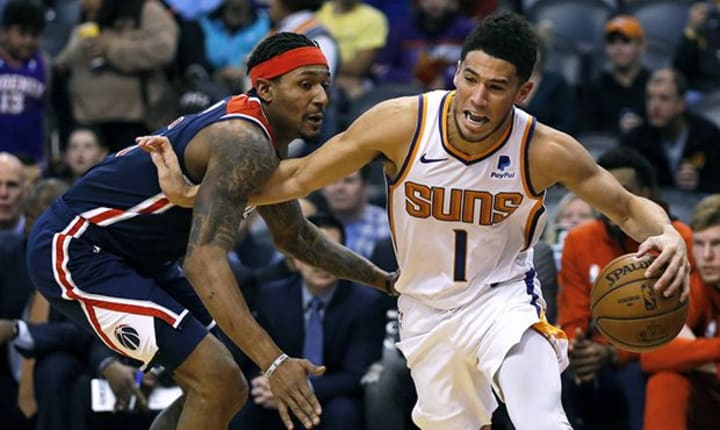 The Same
Let's think about how similar these players are. Circumstance wise, they are both high volume scorers on weak teams and both were all-star snubs. Even though Booker technically played in the all-star game, he was initially a snub and only made it due to Dame's injury. Both were definitely deserving of an all-star nod but this fact shows how similar these players are in being underrated.
For the 2019-2020 season, Beal averages 30.5/4.2/6.1 and Book averages 26.1/4.2/6.6. Similar stats as well.
Another huge similarity is the high offensive skill and their low defensive IQ. Book and Beal aren't known as the best defenders for their position.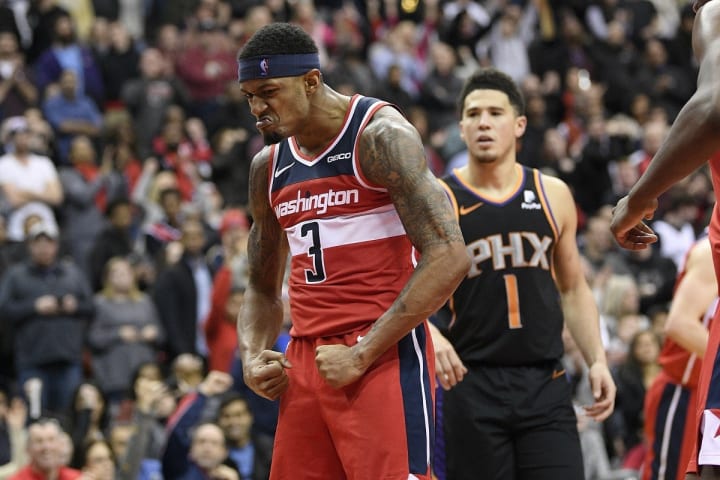 Okay let's break down who is better. Right now, Book has the better team but not by much. Book has a lot more help too like Kelly Oubre, DeAndre Ayton, and others. The Wizards however, have little to nothing. That's why Beal is throwing up 30 a night because there is no one else to help him with the offense. Beal does average more points and even though Book is a DEADLY shooter, I think Beal has more in his bag when it comes to an offensive arsenal. Beal has a nasty first step and pull-up jump shot. I think Beal is a better scorer, although VERY slightly.
Beal and Book both average over 6 assists which means they are both great facilitators and run the offense when they're on the floor. However, I think Book is a better passer than Beal. Book has played a lot of the point guard role in his time at Phoenix so he fits that role a lot better than Beal does. When John Wall returns, you can expect Beal's assist numbers to go down to Wall being the floor general and Beal being more of the bucket getter. However with Book, they added Rubio who is a good point guard, yet Book still kept his assist numbers high. Not only that but Book hasn't seen as much drama as Bradley Beal does. Although Book has shown frustrations with not making the playoffs, Beal has shown lots with his team. You can tell Beal hates playing for such a bad team and he really lets his anger show in his game (although it does translate to great individual play). In the end, who would I rather have as a teammate? Booker. Better passer and better team chemistry.
Defense? They both kinda suck lol.
You can argue though that both of these players seem better than they really are due to them being on a bad team. There are other players that put up the same numbers while being on a playoff team. I agree to some point that being on a bad team will boost your numbers. There's no way Brad would average 30 if he were placed on a playoff team. He would still be a high scorer but 30 wouldn't happen. HOWEVER, this doesn't detract from the fact that these two are still great players and deserved an All-star consideration.
In the end, this is a tough choice to make so in the end, I'm not gonna make it. You can make it. Bradley Beal and Devin Booker both have amazing arguments in their case but it's tough to say who is better. So you can make the pick. Either way, I think you'd be satisfied with either guy.