Best Football Cleats to Buy
If you're planning on playing football this season, look no further, because we've gathered a list of the best football cleats on the market this year.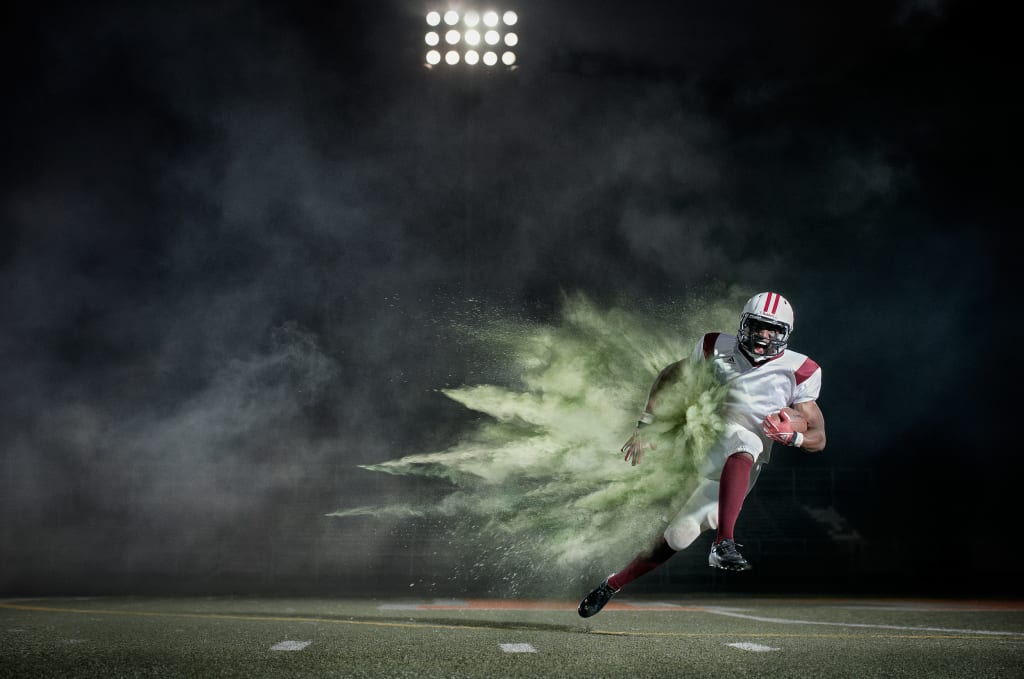 If you're looking for the best football cleats for the upcoming football season, there are many different factors you should take into consideration as a football player. Of course, you're going to want a comfortable fit that will keep you feeling good all season long. Also, you'll want decent ankle support, so you can move quickly on your feet. The cleats on this list are some of the best on the market by the best brands such as Nike, Adidas, and Under Armour. Each football player has different needs, and these cleats provide all the features for every playing style and every player. Check them out below to find which one is best for you.
The Men's Vapor Untouchable 3 Pro cleats are one of the most sound set of football cleats, specifically because Nike's design offers excellent ankle support because of its high-rise ankle design. Instead of a low-cut classic cleat where players end up having to tape up their whole ankle, this cleat adds that support, so no extra taping is needed. Players say this cleat fits like a second skin, so they can move quickly on the field. This cleat offers support as well as a comfortable fit all the way around.
The Men's Highlight MC cleats are one of the best because they provide a comfortable fit, ankle support, and a rubber sole, which allows excellent movement on the field. These cleats are perfect for all football players regardless of playing style. They are mid cut football cleats, which means football players will not have to tape up their ankles for extra support because of the ankle support built in. The UA Highlight MC cleat is one of the best cleats on this list for its comfort foam insoles as well.
The Men's Vapor Speed 3 TD cleats is one of the best football cleats on the list, because of their TPU skin that provide a lightweight feel on the foot as well as a low cut for extra mobility. The 12 studs on the sole allow for extra traction against the turf or grass, and this cleat offers excellent acceleration and performance for football players of all playing styles. If you want to take steps toward becoming one of the best NFL running backs of all time, these football cleats are some of the best cleats to get you started.
The Men's adiZERO 5-Star 5.0 is a top quality set of cleats, because it is unique in its design. The design of this Adidas shoe includes a combination of synthetic materials working together to create something revolutionary for the football player to perform well under pressure. The compression-molded EVA lining gives extra cushioning for a comfortable fit, the heel cup keeps the foot in place, and the lace structure relieves pressure for additional comfort as well. This cleat offers exceptional support for a bootie cut cleat.
The Crazyquick 2.0 cleats by Adidas are on the list of best football cleats for a reason. These mid cut cleats provide flexibility and support to football players of all playing styles, and are sure to increase players' performance with their lightweight feel, the three different styles of studs on the soles for traction, locked in laces, and synthetic materials for extra comfort and support.
These cleats by DREAM PAIRS are one of the most versatile cleats in the game. Regarded as some of the best football training equipment around, they have a synthetic sole, which means football players can use them for all-around training and gameplay. They are soft, lightweight, and come in a wide variety of colors as well. The foam insole also makes these shoes have a comfortable fit, so they can be worn during game play for hours at a time with no trouble. This rubber-molded cleat ensures traction on the field and high performance no matter what.
The Renegade RM cleat by Under Armour are almost a necessity on the field because they have a molded synthetic upper which wraps closely around the foot for a precise fit. This tight fit allows for great performance and acceleration by the football player wearing the cleats. These cleats also have a sock liner for added comfort and support. These mid football cleats are a great pick if you want support around the ankle, a tight and comfortable fit within, as well as overall added performance form the cleat as a whole.
The Men's Alpha Pro cleat by Nike is one of the best football cleats because this cleat has a phylon midsole which offers mid-foot cushioning and support. This is unique to this specific cleat, and many football players need extra support around their mid-foot as they run around the field and push off the sole. Not only does this shoe have excellent support and comfort, but it also has a molded-rubber outsole, which will help it last in all types of weather. Overall, this shoe is a great choice in football cleats on the market.
The Men's Filthyquick 2.0 MD is a great option out of the options on this list because these cleats have an extremely comfortable foam insole as well as detachable studs for added traction and versatility. The upper molded plates around the ankle give increased support and flexibility on the field and will make every football player's performance the best it can be.
The men's Alpha Menace Shark cleats are some of the best football cleats out there because of their phylon midsole, which provides extra support and comfort to football players during long games. Also, these cleats have a synthetic leather upper, which is lightweight and durable for a strong and precise fit around the foot and ankle. The rubber outsole on this cleat offers the best acceleration and traction possible. These cleats are indefinitely on the same turf as some of the best football apparel you need on the field.
All of the cleats on this list are some of the best cleats on the market. You can't go wrong with brands like Nike, Adidas, and Under Armour. Good luck on the field and good luck in your selection for football cleats this year.
Reader insights
Be the first to share your insights about this piece.
Add your insights