Thwack… Crack, these are the glorious sounds of leather on leather and leather on ash wood. If you listen carefully, you can hear the music of hot dogs grilling, and popcorn popping at concourse concession stands. Impatient children pestering their parents to know how much longer there is left in the game. Then, spotting the poor sweaty teenager dressed up in a mascot costume just trying to earn a few bucks as a milestone to future independence. It's that time of year when I should be experiencing these sensations, but they have been put temporally on hold this summer, I keep hoping that it all will return to me soon.
My love of America's Pastime began at an early age when my father took my little brothers and me to a BYU baseball game. It was my first sporting event, so naturally, I didn't know what to expect. However, I never thought I would have the profound change I did during those hours sitting there with my dad and brothers in the sun. I only cared about BYU because their clean blue and white uniforms shined in the sun. They were just university students, but they were like superheroes in my memory. I didn't know their names or stories, but I gravitated to the shortstop and third base positions because it seemed like they hit the ball in that area, and I thought the players must be fearless. It wasn't until I was much older, I learned they called it the Hot Corner, and then my youthful fascination made perfect sense. I remember my dad telling us to ask for their autographs and having no idea what an autograph was and why I would want them to sign my program. Just like every other kid in the world, I thought, dad, knows best. I hopped on the dugout to pester the players to sign my program. Much too busy to pay attention to the ushers telling me to get off. I made sure I had as many autographs as I could get that day. I don't know how the players felt about an annoying little kid bugging them, but it meant the world to me when they fulfilled my request. After that day, the only thing that mattered to me was when I would get to go to another baseball game.
For many years after that, I would repeatedly ask my dad when he would take us to another baseball game. He would take us to Minor League games in Salt Lake, and I loved it just as much as the college baseball games, but it was extra exciting because these were players who could eventually make it to the majors as my dad explained it to me. I had no idea what the majors were, but it had to be amazing because it had the word "Major" in it. It wasn't until I turned on the TV and discovered a station called WGN, and they were broadcasting baseball. It was the only channel that I know of that had games on tv. And I became acquainted with the Chicago Cubs and Major League Baseball. These were the majors that my dad was telling me about, and I was excited to watch. And the Cubs were my first fandom, and I thought they were the most excellent team ever, but I wasn't aware of the "Curse of the Billy Goat" that had plagued them from 1945-2016, and they were considered one of the worst teams in the game. I was just a kid who was a fan of the team, and Ryne Sandberg and much like every other fan at the time thought they were going to do amazing things, but they never did.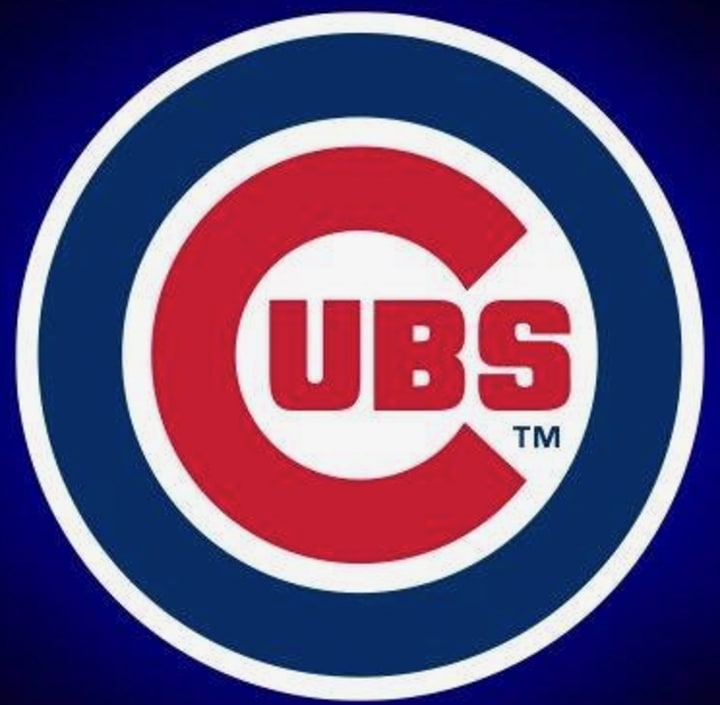 Since I had such fond memories of getting autographs from the college players, I thought it would be just as easy to get a signature from a Chicago Cub. I wrote a letter to the team and sent all my Ryne Sandberg cards hoping that I could get them autographed because, of course, autographs are easy to get. I remember the day I had a letter in the mail in an official Cub envelope, and I thought it was awesome, he signed my cards. When I opened the letter and saw that they weren't signed, devastation hit hard! Then I read the letter and saw that there is a process to get autographs from professional players…Oh! It broke my little heart, and I thought, why didn't they do it for me? All I wanted was an autograph from my favorite player, but it was too much to ask, I guess.
For the longest time, I didn't have a team that was my team. I was just a fan of the game and had favorite players from different organizations. They were the superheroes on the baseball cards that I collected. I was a fan of the greatness of Bo Jackson because everyone knew that "Bo knew everything." And it seemed that Bo could do everything! I loved Kirby Puckett, due to his fun name, and he was able to make the game look so easy, that anyone good can join a team and be a star. The power of the "Big Hurt" Frank Thomas was a marvel to my brothers and me. We couldn't believe a human could hit the ball so far and hard. If you like the running game of baseball, the best base runner was Rickey Henderson. Any child who played baseball at the park with their friends wanted to be Ken Griffey Jr. on the ball field. He had the smoothest swing of all the players. I was aware of his undeniable talent and could watch him play all day, every day. These are the players among a few others, who belong on my Mount Rushmore of Baseball, and they held me over until I found a team to cheer for again.
That day came when I heard about Jim Abbott. The one-handed pitcher was a paradigm shift for me. As a man who has had disabilities since the age of four, I just had to know more about Jim. How could he play baseball? What did he do? Whom did he play for? Since he was a pitcher, he would drape the glove over his missing hand, and then he would throw the pitch and quickly slide the glove onto his other hand to field if necessary. He was pitching for the California Angels, the first team in his baseball career, and he played for six different teams during his career and had two stints with the Angels. Any organization that had a player with physical limitations is a team that I was going to cheer on. And it has been like this since the day of that discovery.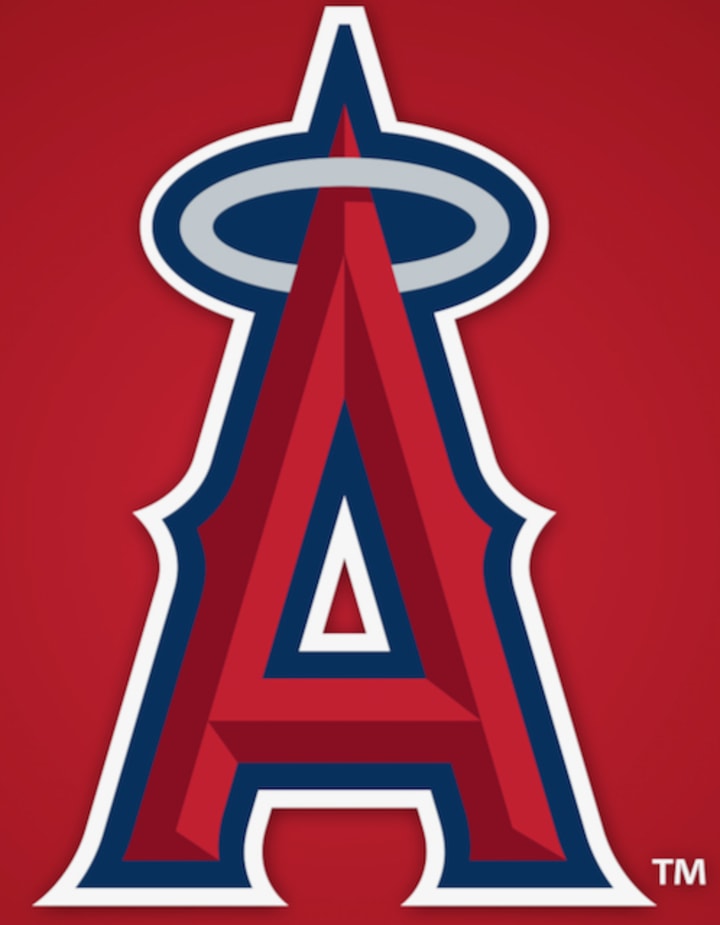 My love for the Los Angeles Angels of Anaheim is a minor obsession, and I wouldn't change it for anything. They infiltrated every part of my life, from their two minor league teams being in Utah. When the Salt Lake Bees became their Triple-A affiliate in 2001 was a special day for me, before that, their affiliation was with the Minnesota Twins from 1994-2000. Going to the Bees games were that much more special to me because that's where the "Angels went to get their wings." That same year, they got an Advanced Rookie League team called the Provo Angels, who played at the same stadium where I watched that first baseball game ever that sent me on this beautiful journey. The following year, I was involved in a car accident that broke my neck in two places. A broken neck leads to paralysis and two extended stays in hospitals.
The only thing that kept me sane during the hospital stay was checking the newspaper to see the scores from the previous day. It drove my occupational therapist crazy, although she never let on that I wouldn't do any of the workouts I needed until I knew the box score, read about the game and saw where the Angels were in the standings. It seemed to me that every time I was going to have an unpleasant day, the Angels had a great game the night before, which always boosted my spirits and motivated me to do my work in therapy. Sure, my occupational therapist didn't care about baseball, but the physical therapists loved it. We would talk about baseball all the time and make predictions about who makes it to the postseason. Since I was checking the standings every morning, I predicted my Angels we're going to be one of the wildcards in the postseason. I didn't know if they were going to go to the World Series or not, but I had profound hopes. So, during my four months in a hospital room between two different hospitals.
I watched my baseball and my Angels, as a way not to lose my mind. When I finally got to go home, I kept watching and cheering them on, hoping that they would advance through the postseason to the World Series. They would win every series and inch closer to the big game, and before I knew it, they succeeded. The World Series matchup was the Angels against the San Francisco Giants. This matchup was going to be intense and exciting because, since the start of the wild card, you had two wild card teams from their divisions competing to be champions. I watched every game anxiously; is in my mind it was my heavenly team against the dark side that had baseball's bad boy Barry Bonds on their team. There was no way I was going to be happy if the Giants won the World Series, after everything I've been through that year, it had to be the Angels. They played the full seven games of the World Series with the Angels winning in Game 7 by a score of 4-1. It was one of the best days of this baseball fan's life.
Two years after the Angels won the World Series, I had the idea to try contacting my team again to get an autograph of my favorite player Garret Anderson. I had quite a bit of Anderson memorabilia from my first visit to Angel Stadium, but I still really wanted an autograph. I had the idea to write the owner of team Arte Moreno directly and tell him my story. I told him how much the club meant to me and how much their run inspired me while I was in the hospital. I got bold and asked for an autographed picture of Garret Anderson. A week or two later, a surprise arrived a giant envelope with the Angel's address on it. Anxiously, I tore it open to see what was inside. Inside was a personalized letter from Arte and an autographed picture from Garret. That galvanized my Angels fandom, and no could tell me otherwise.
A few years after the Angels won the World Series, the Provo Angels moved North to the Orem city and became the Orem Owlz. And they were announcing on social media then they had job openings to work for the team, and I thought I want to work in baseball. So, I applied and mentioned to the general manager that I was a huge baseball fan and specifically a huge Angels fan. I couldn't think of anywhere that I wanted to spend more time than at a baseball park, And I loved that it was minor League Baseball in my community. I was getting paid to watch baseball, and on occasion, they allowed me to step into the booth and do some color commentary. The line from my favorite baseball movie Field of Dreams comes to mind, "Is this heaven? "My answer would be, "No, it's Orem Owlz baseball." I made fantastic memories and fantastic friends during my five seasons there. It was awesome seeing a lot of these players move on up the other minor League levels and make it to the Angels.
The older I get, my passion for Angels baseball grows every season because I get to watch some of the best players in the game are on my team. We have the best player of the decade, Albert Pujols. And the player, I believe, will be known as the greatest player of all time Mike Trout. You can always expect to see Mike Trout running around in center field, performing mind-blowing feats of athleticism. As well as a once in a generation talent, a two-way player from Japan named Shohei Otani wanted to come to American and compete against the best talent. This young man pitches and hits with equal strength from both sides of the plate. There are other skillful players on the roster, such as Andrelton Simmons, who is the phenomenal shortstop. In a bunch of consistent ballplayers, you are always out there doing their jobs.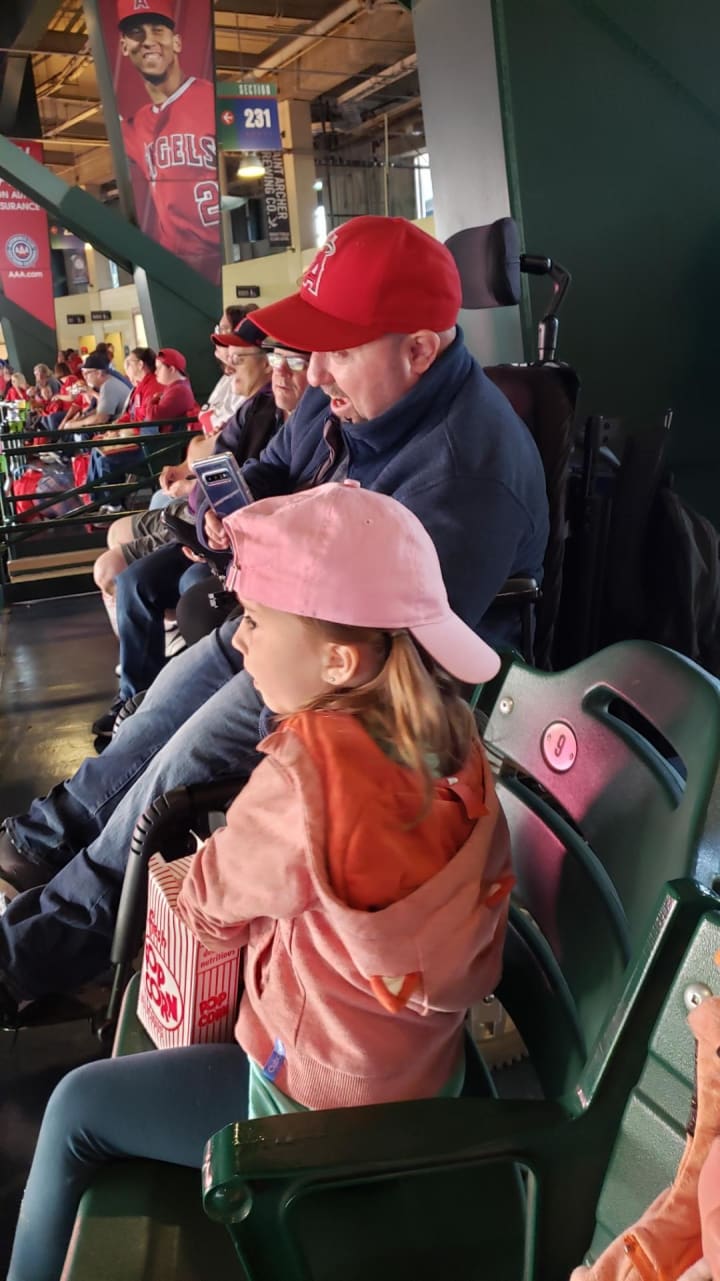 The best part of being an Angels fan now is the passing game to my nieces and nephews. Last summer, I got to take them to their first baseball game, which I'm never going to forget. That has been my favorite part of being an Angels fan to date. Having my little niece sitting next to me as I explained the rules of the game and who the players are was terrific. And hearing her cheer and get excited when someone would hit a home run was the best sound ever. So much so, then I don't care that the Angels lost. OK, I care a little bit, but it was awesome being there with my niece and nephew watching the game.
So, as I sit here waiting for baseball to return, much like every other anxious baseball fan, there are reasons why baseball is the greatest sport ever. It's been part of history, and it will continue making and being part of history. There will always be new young fans in fresh young talent to take over when the current bunch of players and I are gone. Hurry back, Boys of Summer.
To stay in touch follow me on Twitter and Intstagram