American All-Star Game Grades
Why the MLS All-Star Game is the Only One I've Watched This Year!!!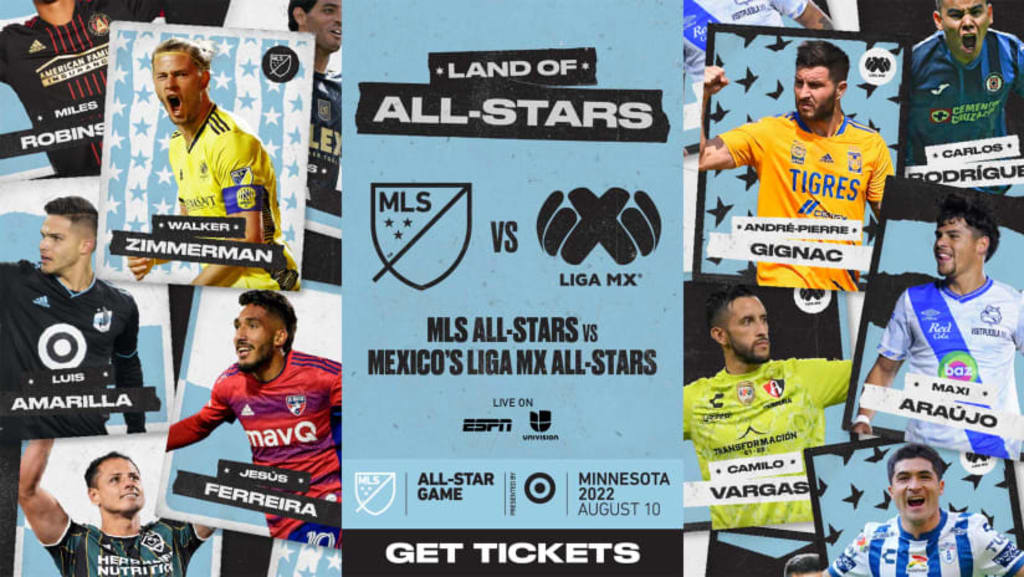 MLS All-Star Game: A-
To be fair, Soccer is my favorite sport overall, so of course I'm biased towards our All-Star Game. But out of the 5 Major American Sports, (Soccer is basically passing/passed Baseball & Hockey, in my opinion. MLS's Attendance compares very favorably to both the MLB & NHL. And while there is much work to do with MLS Television Ratings, it is getting better all the time. MLS's recent agreement with Apple Tv for their next television deal will be critical.) It's also essentially an automatic rivalry game that gets played with that level of intensity because American & Mexican Soccer to both us and our rivals to the south do not do anything half-assed, and in the current format the MLS's best players squaring off with Liga Mx's (Mexico's top flight soccer league) best players. Easily out of the 5 it's the best all-star game in terms of stakes and intensity!!!
NFL Pro Bowl: D-
The NFL Pro Bowl has been suffering for interest ever since 2010 when the league made the ill-advised decision to move the Pro Bowl from after the Super Bowl to the Super Bowl Bye Week. Which in turn prevents the players from both Super Bowl Teams not playing in the game, period. I used to vote for the Pro Bowlers religiously in my youth, but ever since this switch I've abstained because it feels way too much like a Bad Omen!!! I play for my Packers to Win NFL Championship Games and Win Super Bowls. Voting for them to go to the Pro Bowls would just be bad karma, bad juju, bad mojo, all around. And EVERY NFL Fan who understands this Does NOT Vote. It's surprising than even casual fans are voting given this stupidity.
And I believe this has also been a direct cause of the game's drop in quality over the years. As when the Super Bowl teams participated it was a bigger deal and bigger source of pride to play an exhibition against the league's very best. Now it's just an exhibition of those willing to show up for extra overtime duties essentially.
Still I miss and love football enough usually in that time of year to watch, but this year since I was swamped at work it got recorded to my DVR. I never could find the time to watch it, and a month later I gave up and deleted it.
NHL All-Star Game: I
For incomplete. I'm only a casual hockey fan who usually only watches Team USA in the Olympics, so I've never made the NHL All-Star Game a Priority. To be fair though, it's usually be fun to play on NHL 07 and NHL 14 as I occasionally enjoy a couple of the classic NHL Video Games. I feel like the timing they've chosen for their showcase does them no favors as they're somewhat directly competing with the NBA All-Star Game and the NFL Pro Bowl as all 3 showcases are traditionally in the early weeks of every new year.
MLB All-Star Game: F
What once was an Institution of Americana, has been sullied by greed!! #UniWatch, the former MLB Tradition of having the players wearing their own teams uniforms was Epic!!! Now that, that's gone as a casual baseball fan I've got no reason to bother watching and learning about unidentifiable players!!!
Also screwing around with the Home Run Derby Rules has killed the entire weekend!!! The Home Run Derby was much, much better with the 10 Outs Rounds as opposed to the timed rounds. And also forcing an imposed bracket forces good players to elimination ealier than they should be, instead of the old school way of making sure the 2 best sluggers were in the Final!!!
I have not watched any of baseball's recent All-Star Weekends since these changes!
NBA All-Star Game: D-
The NBA has the exact same #UniWatch problem as the MLB, but unfortunately it's been an entire generation since they let the players wear their own team's jerseys.
I understand the reason why they switch from West versus East to the Glorified Pick-Up Game Format they have now as it does generate great storylines. But I'd still prefer old school West versus East. Still I'll admit I might be in the minority on that.
In recent years I've been too swamped by work to watch any of the festivities and given basketball's my 4th choice sport behind soccer, football, and baseball respectively I've tuned out prioritizing catching up on the NFL Playoffs and European Soccer much more!!