Stocks That Offer Shareholder Perks
Dividends and stock price increases not enough for you? These following stocks offer serious shareholder perks—including discount wine and hotels!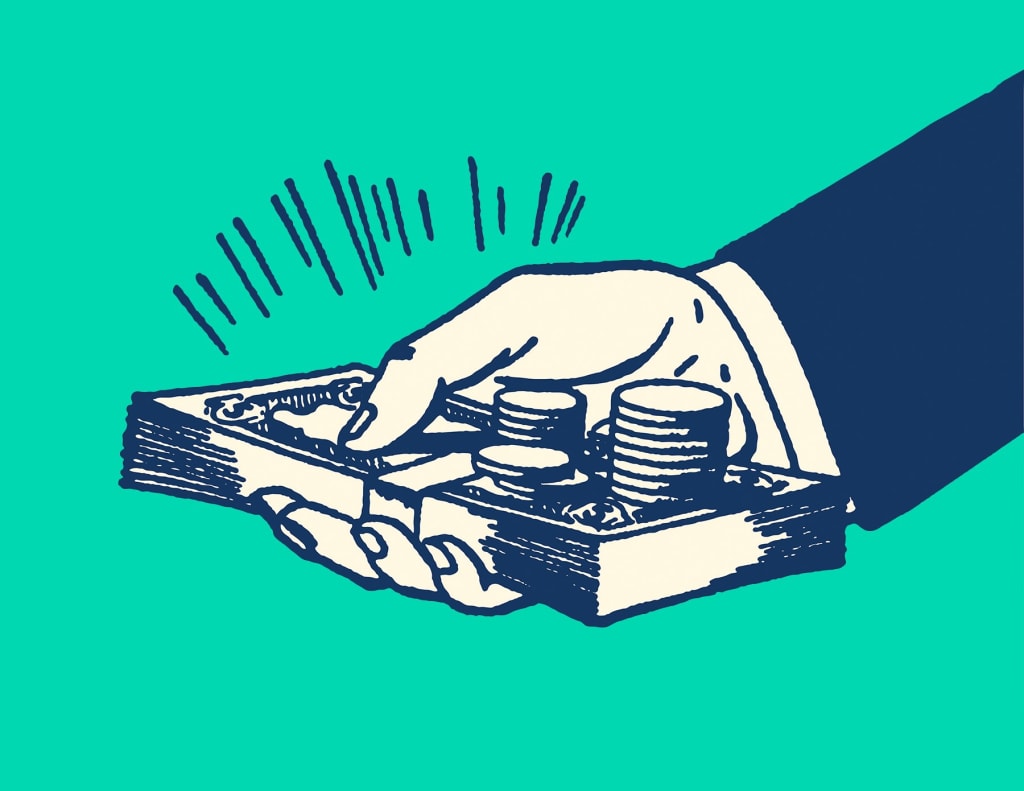 Owning a stock is a great way to make your money work for you, and as most people will tell you, the longer you own it, the more you will be able to profit from them as they increase. Dividends are typically seen as the "ultimate perk" of stocks, since they offer direct payments to the shareholders at least once a year and are definitely a benefit to consider before purchasing stocks.
It wasn't that long ago that stock ownership also meant that you could get other shareholder perks. Some, such as Disney stock, would allow each shareholder to get free passes to the park along with a limited-edition grab bag of goodies.
Though most companies avoid giving out perks to stockholders, some still do. These stocks, for example, offer tons of awesome perks for shareholders who choose to invest in them—and are awesome examples of why you should invest in the stock market.
Berkshire Hathaway ((NYSE:BRK.A) or (NYSE:BRK.B))
It comes as little surprise that the company stocks of Warren Buffett would end up having epic shareholder perks. After all, anyone who wants to know how to invest like Warren Buffett knows that he's a huge fan of value—and that means he would obviously try to give people more than a typical stock would.
Owning a single Berkshire stock is all you need to get an invitation to the annual Berkshire meetup, an 8 percent discount on Geico insurance, as well as a number of other discounts from Berkshire companies that are available at the meetup.
Carnival Cruise Lines (NYSL: CCL)
Carnival Cruise Lines is the company you probably associate with vacation time and lazing about on the ocean. They really love to help people relax with cruises, and that's why one of the biggest shareholder perks they offer is a pretty epic discount on the cruises they sell.
The amount you save is based on how many days you're at sea. Discounts can be up to $250 per room for cruises that take longer than two weeks. So, if you love to cruise it up, this might be a good stock to consider.
Churchill Downs (NYSE: CHDN)
Kentucky Derby fans already know that Churchill Downs is the company that owns most of the largest horse racetracks in America—and believe us, you can bet that they offer some serious shareholder perks. (See what we did there?)
Owning 100 shares of their stock will give you two season passes to any of the corporation's racetracks or offsite betting zones. However, in order to get the upcoming year's passes, you will need to invest that 100 by December.
Royal Caribbean Cruises (NYSE: RCL)
A lot of cruise companies extend shareholder perks in the form of ticket discounts for shareholders—and Royal Caribbean is a very good example of that. Much like their competition, Royal Caribbean offers pretty slick discounts on each cabin that you buy.
The only catch is that you need to buy at least 100 shares of stock to get the perk, and like Carnival Cruise Lines, your discount maxes out at around $250. Even so, some discount is better than none.
Ford (NYSE: F)
Henry Ford would be proud to know that his company still takes a lot of pride in the cars they make. The company was long known for having a special discount rate for employees and their friends that allowed them to get literal factory prices for the car.
Stockholders who love the idea of driving a Mustang will be happy to learn that one of their shareholder perks is access to the very same employee discounts that have been so coveted for so many years.
Like with most other stocks on this list, there are rules you have to abide by in order to get the discount. You have to buy at least 100 stocks in Ford, keep them all for at least a year, and the call a special number to get access. Even so, saving thousands on a car isn't a bad idea.
Newell Rubbermaid (NYSE: NWL)
Everyone out there has a need for those cheap plastic bins, and believe it or not, they actually are a pretty epic item to have around. Newell Rubbermaid's shareholder perks come in the form of access to the corporation's employees-only store where you can buy items that they sell on the cheap.
It might not be much, but every little bit counts, right?
3M (NYSE: MMM)
3M is one of the world's largest suppliers of tape and has a longtime reputation for being one of the best blue chip investments on the stock market. (59-year annual dividend increase streak, anyone?) Delicious dividends aren't the only perk that people get to enjoy.
This major corporation actually offers shareholder perks in the form of a discounted goodie box, complete with coupons that are worth more than the value of the box. It's nice to get a little company love!
Kimberly-Clark (NYSE: KMB)
Kimberly-Clark is a name you might not fully recognize, but we can guarantee you've used their products in the past. This company is one of the world's largest paper product makers and makes some of the most popular childcare products out there.
Their subsidiaries include Huggies, Poise, Kotex, and Kleenex. Every year, Kimberly-Clark offers up an annual gift box of free goodies from their subsidiary alongside a nice handful of coupons. Shareholder perks, therefore, include a cleaner home and free daily necessities.
Willamette Valley Vineyards (NASDAQ: WVVI)
Shareholder perks aren't an NYSE stock exchange thing alone, nor are they a megacorporation-only thing. Willamette Valley Vineyards is a small group of vineyards in the Oregon region—and they are, in fact, a publicly traded company that offers shareholder perks.
This group of vineyards offers a 25 percent discount to all shareholders on its products with no minimum investment needed. They also offer priority vineyard access, free tours, and more. For oenophiles who love a good bottle of highly rated wine, this is one stock you will need to buy.
Intercontinental Hotels Group (NYSE: IHG)
The travel industry adores shareholder perks, and the Intercontinental Hotels Group is no exception. IHG currently rests as one of the hottest hotel groups in the world, with over 5,000 hotels in over 100 different countries as part of its massive corporation.
Subsidiaries of the Intercontinental Hotels Group include Hotel Indigo, Hilton, Staybridge Suites, and the Holiday Inn Hotel Group. People who love to unleash their inner globetrotter might want to check out buying some shares in this very travel-friendly company.
Norwegian Cruise Lines (NYSE: NCLH)
Another cruise company that has been offering up sweet shareholder perks is Norwegian Cruise Lines. This luxury cruise company also scales its discounts based on how many nights you spend with them out on the sea—and like the other two, max out their discount at $250 per cabin per trip.
Simply put, you could probably compile an entire stock portfolio to power your travel if you wanted to. There are enough companies to choose from to get a seriously nice discount vacation.
Rakuten (OTC: RKUNF)
If you've gone online, you might have heard of Japanese mega-corporation Rakuten. This online store is known for being the "Walmart of Japan," and having a huge portfolio of different services at its disposal. Though the primary stock trading area of this is in Japan, it's also available on the OTC markets in the US.
Shareholders who own at least 100 shares of Rakuten are eligible for the Rakuten Shareholder Benefit Program. As of 2017, the program included a massive swath of potential shareholder perks to choose from, including:
Coupons worth 800 yen that can be used at Rakuten Ichiban.
Japan-based hotel booking coupons for Rakuten Travel up to 2,000 yen.
Free FC Barcelona merchandise.
Discount tickets to a Vissel Kobe regular season home game.
30 percent rebate on commissions for Rakuten shares bought through a Rakuten Securities account.
Merchandise autographed by Tohoku Rakuten Golden Eagles players!
Some of these shareholder perks are given out by a lottery, others are given company-wide. Even so, Rakuten can seriously pamper employees and stockholders alike!
Moss Brothers Group (LON: MOSSB)
If you're a guy who loves good fashion, you're in luck. The British fashion company, Moss Brothers, offers some significant shareholder perks for the man who loves showing off his style at a discount. This stock, which is featured on the British stock exchange, offers a special discount on apparel from their corporation.
Stockholders get to enjoy a 20 percent discount on clothing, with some of their subsidiaries being Hugo Boss, the French Connection, and DKNY. You might have to call them up to get the discount, but even so, you can't put a price on fashion discounts.
Irish Continental Group (LON: ICGC)
Traveling to the Emerald Isle soon? Then you might want to load up on Irish Continental Group stock. This travel company offers discounts on travel, cab fare, and ferry discounts for shareholders who want to travel around on the cheap.
Disney (NYSE: DIS)
Disney may not have kept up its free tickets and goodie bags, but it still has one of the more unique shareholder perks for people who can't get enough of the Magic Kingdom. To date, Disney is the only company out there that offers collectible stock certificates.
No matter what stocks you want to invest in, finding a good broker will help you make the most of your investments. If you're not sure where to start, give Robinhood a shot. It has most of the stocks listed here available—plus many more.
About the Creator
Ossiana Tepfenhart is a writer based out of New Jersey. This is her work account. She loves gifts and tips, so if you like something, tip her!
Reader insights
Be the first to share your insights about this piece.
Add your insights