Best Online Brokerage Accounts for Beginners
New to investing and not sure where to start? Opening up these online brokerage accounts will help you learn the ropes while you let money work for you.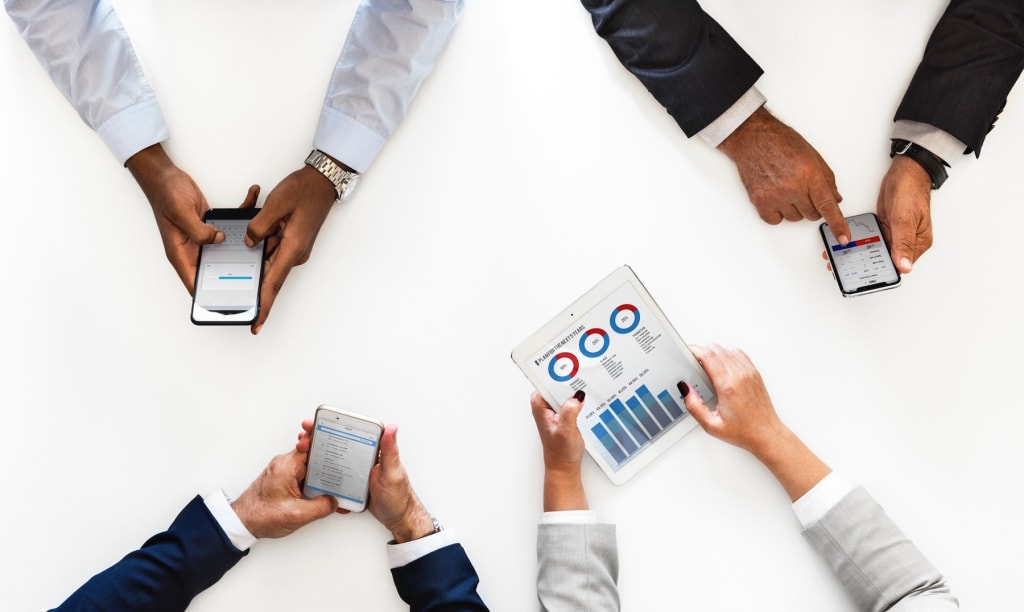 Everyone who has the least bit of math skills will tell you that you should start investing in your 20s. However, that decade of life isn't one that really allows for a lot of time to learn how to invest in the stock market. To make matters worse, most old-school routes of investing are pretty intimidating—not to mention pricey.
These days, both newbie and veteran investors are switching from paper-based investing accounts to online brokerage accounts. Many brokerages have special treats and features for young investors that don't quite know all the Wall Street terms. Here are some of the top brokers for beginners of all kinds.
Merrill Lynch has long been one of the most popular stock brokerage firms in the world. They're known for a very service-oriented approach that comes with the customer's well-being in mind first. Online brokerage accounts with Merrill Edge come with no minimum balance, ample learning tools, and easy deposit tech.
The big issue with Merrill Edge is that you have to deal with high-ish trading fees. Most trades start at $6.95. However, it's worth the money considering how much convenience it offers.
Ally is an online bank that also powers one of the most popular online brokerages in the world. Online brokerage accounts powered by Ally offer cheap trades, ample customer service, and tons of real-time information on stock markets.
Like with other more traditional brokers, this company offers mobile deposits and has a very graph-heavy approach to its app interfaces. Even so, it's easy to navigate and will definitely prove to be a great option for anyone who's new to investing.
Charles Schwab is the last of the big banks we're going to suggest for beginners, and part of the reason why they are worth checking out is the impeccable amount of education they offer users who open up online brokerage accounts with them.
With a Schwab account, you can trade options, stocks, ETFs, and more—all with the click of a button. Trades start at around $4.95 a pop. However, the great customer service, multiple-device app options, and top-notch research tools make it worth a look-see if you're down for advanced learning.
If traditional online brokerage accounts appeal to you, but you aren't really too hot on fees, you're not alone. Robinhood blends a user-friendly interface with important stats on every single stock, fund, or cryptocurrency you want to buy.
The best part of Robinhood isn't the interface, though; it's the no fee trades. That's right—zero fees, unlike 99 percent of the other online brokers you'll find. Let's see a traditional bank like Charles Schwab give that offer! (Hint: it won't happen.)
If you're looking for an entirely "new school" way of approaching online brokerage accounts, you might find SigFig to be your ideal match. This app allows you to manage and trade your stock portfolio as you see fit, with a small twist.
With SigFig, you have the option of consulting advisors and a specialized program to help you optimize your investments. All the investment advice is data-driven, so if you're sick of trying out basic investment strategies meant for beginners, this is a great choice.
One of my favorite apps to offer online brokerage accounts is Stash, and this is actually the investing app I really started with when I first dipped my toes into the investing world. It offers great advice, allows you to buy slices of investments for as little as $5, and features a nice selection of ETFs and stocks.
No fee trading is a go, it's understandable enough for a high schooler to use, and encourages healthy trading habits. Returns are good, and features are being added all the time. That's why it's one of the best apps for micro-investing Millennials who don't always have much cash to stash away.
Another one of the new apps that allows people to open online brokerage accounts through them is Motif. Motif's app allows you to trade ETFs that are built around themes, including the amount of risk you're looking to accept, the kinds of industries your portfolio will support, as well as ethics.
Motif is one of the better brokerages for people who want a fully automated, "set and forget" way of handling investments. Easy account access, low to no fees, and excellent management are what turn Motif into a seriously attractive app for timid beginners.
iBillionaire is one of the better apps for beginner investors who want to follow the guidance of the greats. With online brokerage accounts through this app, users don't get to trade individual stocks. Rather, it's all ETFs in this game.
You get to see what each portfolio is composed of and get information on how each investment performs. If you learn by seeing what the best do for their own portfolios, this is a wise choice.
Finally, if you're looking to improve your stock knowledge and possibly also gift stocks to your kids, you might want to look at Stockpile. Online brokerage accounts through this app allow you to trade fractions of shares, invest in over 1,000 different stocks and ETFs, and also access a library of investing tips.
This is a great app for people who want to turn their kids into the active trader type they could be. Best of all? You can even set up a portfolio for your little one through this brokerage!
investing