The New Congress
Why Complain About the Minorities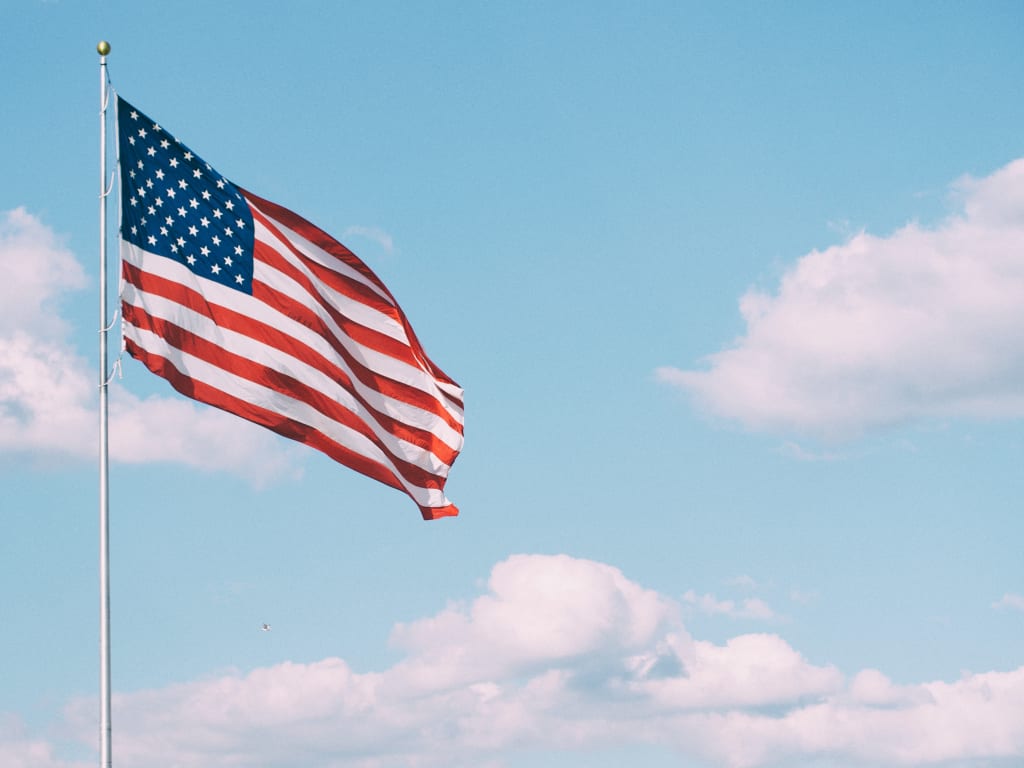 Photo by Aaron Burden on Unsplash
The 116th Congress is run by 67 Democrats and 44 Republicans, to which I say, good. For once, Congress has some diversity. Yes, there is the occasional black representative, but see, my own people, Hispanics, have historically been underrepresented. The New York Times is a publication I got my free subscription to because my dabbling in real journalism is going nowhere without access to information like the type found in The New York Times. Okay, we have 101 fresh Representatives in the House, mostly white, although there are some people of color.
What is truly astounding is that we have the first Native American woman in Congress, as well as the first Muslim. Have any other people with their backgrounds tried to run for office? Or maybe this is the first time the anger out there has gotten them elected? They do not hate America, honey, they ran for office to serve, but then again you wouldn't know what genuine anything feels like, Celebrity Narcissist. The four "horseman of the apocalypse" (totally ridiculous some view them as such), are named Ilhan Omar, Alexandria Ocasio-Cortez, Rashida Tlaib of Michigan, and Ayana S Pressley of Massachusetts.
Telling these four women to go back to the countries they came from is ridiculous, because the two Native Americans can't go back anywhere, silly. Yes, I know white people are frustrated, okay? Yes, I understand why, considering they view immigrants as people who take their jobs, that some are willing to work in. Ms. Pressley is a person of color, who came from Chicago. Alexandria Ocasio-Cortez is already dealing with various scenarios where she is put down. Cortez serves the Bronx and Queens neighborhoods, but of course, she realizes that she is paving the way for people of color such as myself to go into government representative type of work.
She is working on platforms such as economic inequality. She is working on gun control in general, as well as health care. She was born in the United States. Now I've looked up Ilhan Omar, who was also born in the United States and on my parent's wedding anniversary, as well as my cousin's birthday, no less. This is a sign that I need to get into politics myself because I want to make a difference. In 2018, this American was elected to the House of Representatives. Why? Because her constituents let her win, that's why.
She is the first Somali-American, a naturalized citizen from Africa, and the first non-white woman to be elected in Minnesota; the world is not all bad right now, because of these people. There are actually two Muslim women elected into office this year besides Omar, such as her counterpart, Rashida Tlaib of Michigan, who assumed office on January 3, 2019 to replace Keith Ellison. The issues that Ms. Omar works for are having a livable wage, affordable housing, and the ever-popular demand for universal health care.
Wow, for 45 to act out and slam these women while messing with them in order to say they need to go back to their countries of origin? Some wouldn't be able to survive in that country. I mean I speak Spanish, I have been to Spain and Chile, England and Portugal, I know how some of these countries work. But saying that to the first two Native Americans in Congress somehow doesn't make sense to my rational brain. Their names are Deb Haaland, of New Mexico, and Sharice Davids, of Kansas. She wants to support Native women running for office. Now, one who has read The Handmaid's Tale feels how uncanny their prediction that Congress would pass anti-abortion laws is coming true. But these new Congresspeople of color that are running for office, and this is changing that possible future, because writers can change the future simply by writing about it, even in the form of articles, not just fiction.
Works Cited