Rebirth of the Republican Party
Will the age of Trump cause political reorganization?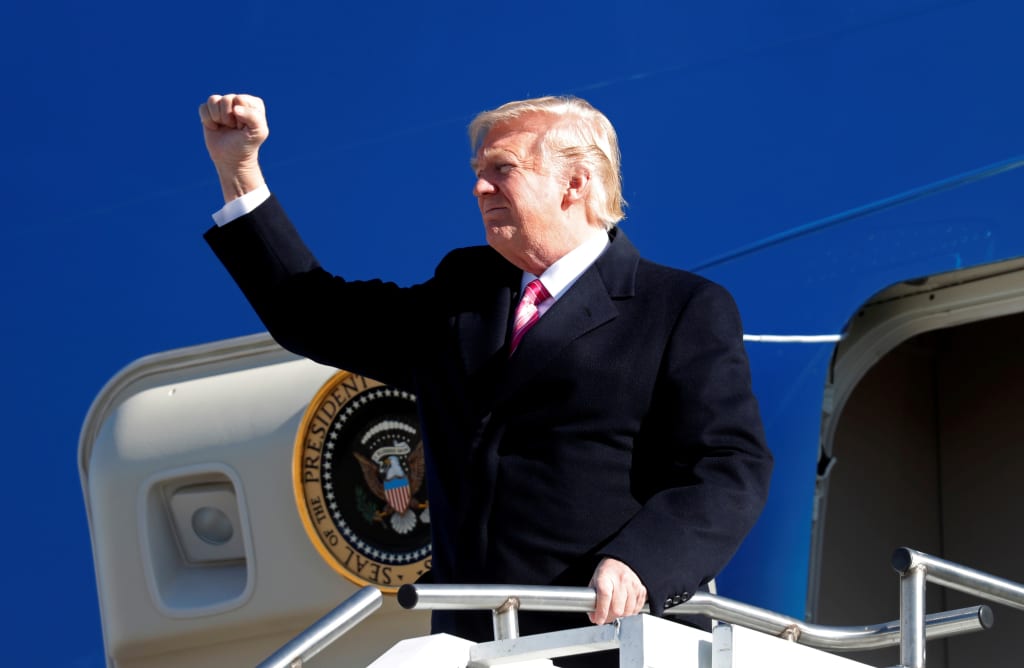 Will President Donald Trump reinvent the republican party or cause a rebirth from the moderates?
Every generation sees the rebirth of a political party. Republicans ushered in the age of Ronald Reagan and a new confidence and pride in being conservative. Democrats enjoyed a resurgence of popularity with the election of Bill Clinton, who brought some of his party's ideals to the more moderate center of the political spectrum, all the while championing a new liberalism. Twenty years later, Barack Obama tweaked the democratic party further, but his attempt to redefine his party backfired, costing him control of Congress.
Trump brought legions of new voters to the republican party, all of whom helped score election night victories in otherwise Democratic-leaning states. These new Trumpites gave him the White House and, for the most part, remain steadfast in their support of the commander-in-chief. What they did not accomplish was a sweep of the GOP establishment. Consequently, the party ideals did not shift with the election of Trump and, in some measure, reflect the great divide that republicans in Congress have with some of the president's more radical reforms.
Barring some earth-shattering development in Robert Mueller's investigation, Trump's political future—and that of the GOP—rests in voters hands this November. If republicans retain control of Congress, Trump will have given a new rebirth to what it means to be republican. It will be proof that his campaign rhetoric was more than just a political hiccup—rather, it was a new birth of conservatism.
If republicans are defeated in the fall—and losing the House seems plausible—it will vindicate all the establishment conservatives that have been calling the age of Trump a disaster for the republican party. Such a result would make governing especially difficult, as GOP survivors would have no incentive to support a substantially weakened president for the remaining two years of his term. Under normal circumstances, such an action would invite a primary challenge from the right. Given Trump's divisiveness with his own party, such a challenge is already a foregone conclusion.
Let us assume it is the time for a rebirth. Who would lead it?
Trump's 2016 primary challengers have mostly tied themselves to his political wagon. Party icons such as Sen. John McCain (R-Ariz.) and Sen. Orrin Hatch (R-Utah) are facing health challenges of age and likely will play only a limited role in either encouraging candidates to challenge the president or inviting the president to seek re-election. Vice President Mike Pence is content to sit back and watch. House Speaker Paul Ryan is part of the governing apparatus right now and given his youth, he will likely sit back as well. Ohio Gov. John Kasich probably will challenge and other minor and candidates could surface as well.
Without a legitimate candidate, grounded in strong conservative beliefs, Trump could very well succeed in redefining the party of Lincoln into a party that focuses only on America. Whether he will do that from political leadership or simply redefining the reality of governing in a modern social media-driven age is yet unknown. I'm reminded of a notorious speech from then-Secretary of Defense Donald Rumsfeld: