Rule of Law or Banana Republic?
The conundrum of arresting a former president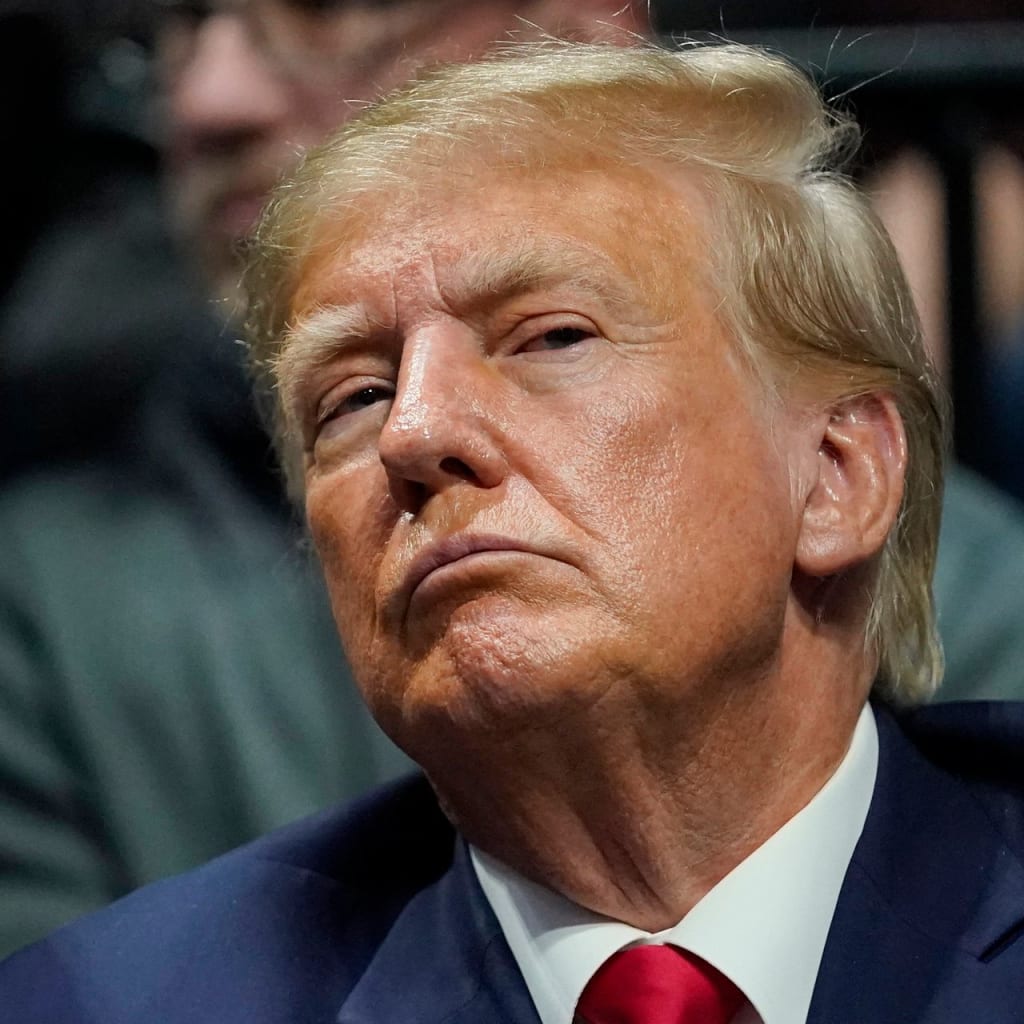 Never before in American history has a sitting president or former president been arrested for criminal activities. This may change this week as New York authorities are preparing to indict former president Donald J. Trump on an obscure, yet illegal, activity involving disclosure of funds to pay a call girl. Whether these were business funds, personal funds, or campaign funds, remains in question--as does whether or not it was properly reported.
Regardless of the minutiae, law enforcement and the political powers that be now find themselves in a precarious situation. The focus must remain on the law and what it allows less we fall close to becoming a banana republic that takes vengeance on it's political opponents--something Trump was guilty of as well.
Anti-Trumpers want blood. They want a perp walk, handcuffs, mug shots, and a very public, open trial with all the gory details fully aired. Trump supporters claim innocence, need not hear evidence, and demand no trial because their leader is innocent: damn the judicial process. Neither will happen.
As a former president, Trump will enjoy lifetime Secret Service protection. That means he cannot travel anywhere, at anytime, without being accompanied by a swarm of federal agents. He isn't going anywhere. He's not running. He's not heading to Moscow under the cover of night darkness.
Trump will undoubtedly be presented in New York for processing, which will include booking, mug shots, and fingerprinting. He is not going to be handcuffed, and a perp walk into the courthouse is not going to happen. Trump will attend all court appearances--compliments of the Secret Service--and would ultimately surrender for imposition of sentence should he be convicted. Given all this, no bail will be required. And, when logic prevails--a gift in short supply these days--it only makes sense.
While this New York case may seem trivial to some, it also may be just the first of many. The Atlanta district attorney is close to indicting Trump for election interference. Federal investigators are still busy at work on potential charges over a host of issues, including top secret documents found in Trump's possession that could lead to perjury charges. Each of these remaining investigations could lead to felony indictments.
Is Trump heading for prison?
The short answer is no. It is inconceivable to image a former president of the United States reporting to any prison any where for any thing for one governing reason: he still must have Secret Service protection. His worst case scenario may be house arrest--and that is a stretch.
One thing this complicated situation has proven is that Congress needs to consider legislation and constitutional amendments to clear up some ambiguities regarding presidential qualifications, pre- and post- election. Whether Trump is indicted, convicted, or even sentenced to prison, would have no bearing on his ability to run for (or even win) the presidency. Our Founding Fathers made no provision other than age, citizenship, and residency--all of which Trump meets even if he is sitting in the US Penitentiary at Terre Haute.
One thing that is certain is that the country does not need this drama at the highest levels of our government. Surely there are other equally--or better--qualified individuals among the 330 million Americas. Maybe it is time we all take a look at other people, other ideas, other approaches to tame our runaway debt, our deteriorating ethics, and a widening divide that creates a bigger crevasse in our nation. The last thing we need in 2024 is a 78-year-old felon challenging an 82-year-old man. Remember when some were concerned about 69-year-old Ronald Reagan in 1981?
One thing we must all guarantee in the coming months is that the judicial process be fair as Donald Trump faces whatever charges that come. There can be no assumptions of guilt, no small technicalities, no legal manuevering. The entire process will be examined by historians and must end in the best days of America--not the worse.
Reader insights
Be the first to share your insights about this piece.
Add your insights