Prince Edward the unsung Royal without scandal
The youngest son of Queen Elizabeth and Prince Phillip has been quietly living a good example out of the spotlight.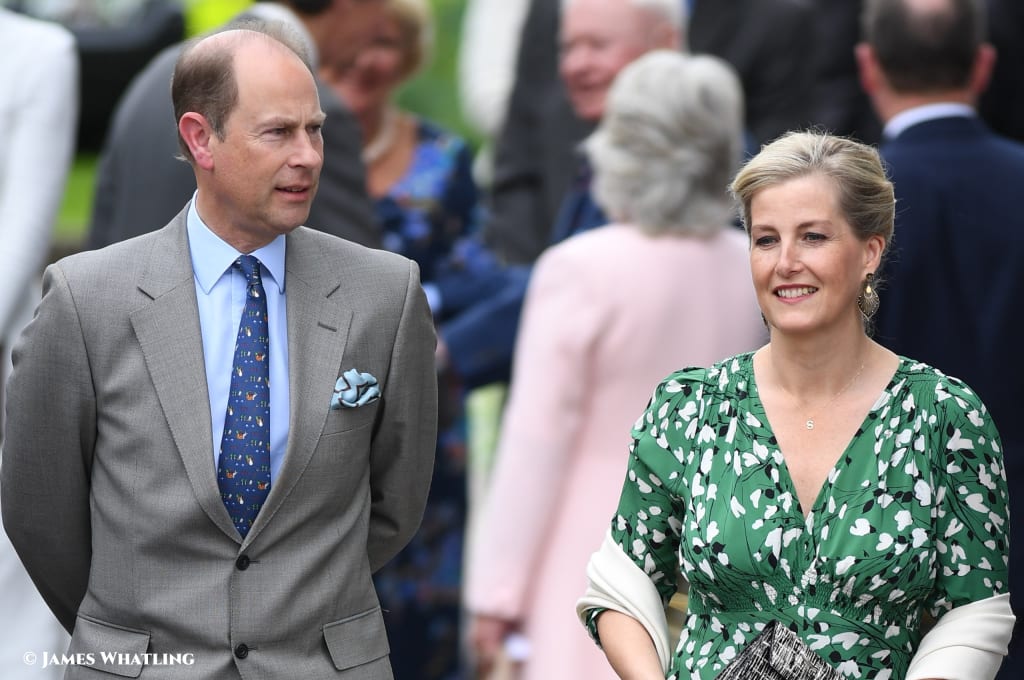 Prince Edward and Countess Sophie
Prince Charles and Princess Diana had a troubled marriage that ended in divorce and later her untimely death. Prince Andrew made headlines with soft porn star Koo Stark and now is involved with the Jeffrey Epstein debacle. Prince William is in the spotlight as the man who would be king and Prince Harry is causing a stir because of his wife and their move to America. One Royal, however, is showing himself to be doing things in a different manner and all the while keeping a low profile. Prince Edward the Earl of Wessex and his wife Sofie Rhys Jones met in 1994 and the couple married on June 19, 1999.
The Royal couple have two children, a son, and a daughter. Lady Louise Windsor, born on November 8, 2003, and James, Viscount Severn, born on December 17, 2007. The young Royals were born at Frimley Park Hospital in Frimley. Their private residence is at Bagshot Park in Surrey, but their official London residence and office is based at Buckingham Palace. While his older brothers had lavish weddings at Westminster Abby, that were covered by the press. the Duke and Countess had a smaller affair at Saint Geroge's chapel. Their tendency towards low key might be one reason this couple hs endured as a married couple for more than 2 decades.
Edward Anthony Richard Louis, AKA the Duke of Wessex was born on March 10, 1964, and along with his wife the Countess of Wessex supports the Queen in her official duties. This couple has worked behind the scenes without any scandal and also has public engagements for many of Prince Edward'sown charities. The Earl has also assumed many duties from his father, the Duke of Edinburgh, who retired from public life in 2017. The paparazzi don't chase Edward and Sophie seeking photo ops and neither has the couple given any reason for tabloids to exploit their lives.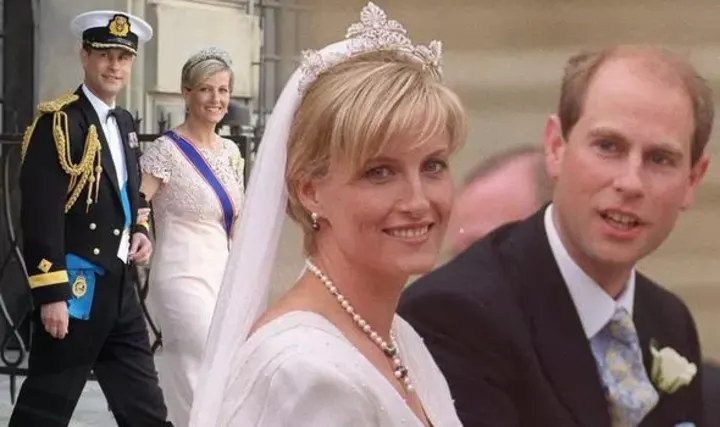 It is believed that Prince Harry's desire to go into the film business is a result of the direction his uncle took after leaving the armed forces. Prince Edward chose to pursue a career in entertainment and commissioned the 1986 musical Cricket. He invited Andrew Lloyd Webber and Tim Rice, to his mother's 60th birthday celebration, and this led to a job offer at Lloyd Webber's Theatre Company, where the prince worked as a production assistant on musicals. This includes Cats, The Phantom of the Opera, and Starlight Express..
On June 15, 1987, Edward produced the television programme The Grand Knockout Tournament, which is informally known as It's a Royal Knockout. The media viciously attacked the programme and it was later reported that Queen Elizabeth was not in favor of the event and that all her courtiers had advised against it. This did not, however, garner the type of media attention that it might have, had Edward older brothers or his nephews been in charge. Perhaps it is because the Earl of Wessex is no longer 4th in line to the throne, and is not seen as an interesting Royal to the paparazzi. It could be that his life seems to be too clean to garner tabloid viewers. Whatever the reason the press has largely left this Prince alone.
In July 2019, the Edward and Sophie embarked upon their first official visit to the town of Forfar, since the Queen bestowed upon her son the additional title of Earl of Forfar in March 2019. It sounds like Prince Edward is living the type of life that is pleasing to his mother by carrying his Royal duties without scandals all around. Prince Charles and Diana divorced, as did Prince Andrew and Fergie, and Princess Anne and Mark Phillips. The Duke and his Countess have been married 21 years as if this writing. This is amazing, considering the issues of other Royal couples but is not the stuff that sells tabloid journalism.