Infamous Bill Clinton Scandals
Several public scandals have put their permanent 'stain' on Bill Clinton's presidential legacy.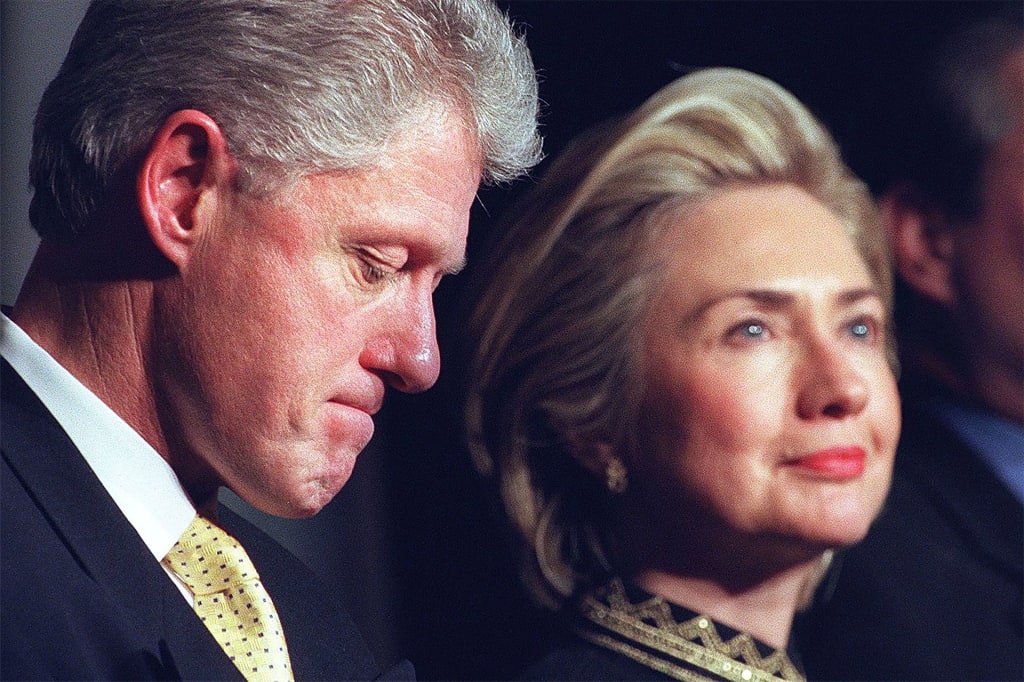 Bill Clinton is by all accounts something of a political Houdini; it seems the politician, philanthropist, and almost first First Gentleman has more or less managed to escape punishment over the decades, no matter what controversy befalls him. Sure, each scandal leaves him with some scarring—a tarnished reputation here, an investigation there—but no amount of salacious or questionable activity seems to be quite enough to ensure total destruction. Should you want to know how to spot one of these Clinton-Gates for yourself, the hallmarks of the many Bill Clinton scandals typically feature a questionable detail to start, which leads to an investigation, that ultimately concludes the detail is innocuous while also uncovering a tangential questionable detail in the process–And so the cycle continues...
While we look through the most infamous Clinton political scandals, let's let bygones be bygones. After all, what's a political career without a few stains on it?
Whitewater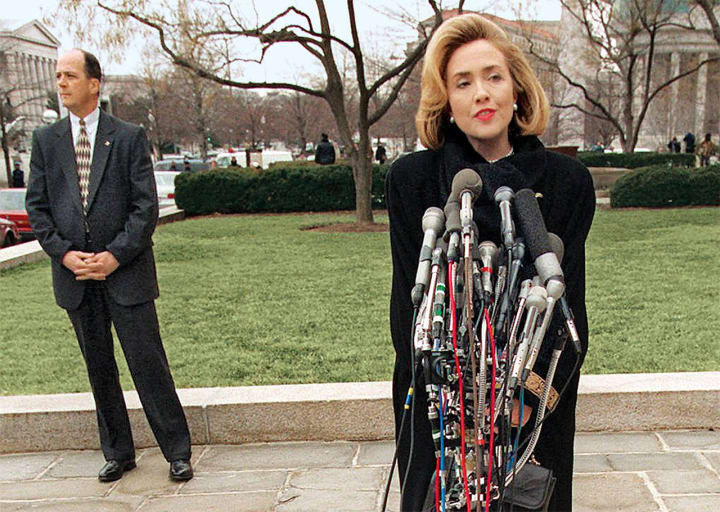 One of the most prominent and highly-investigated scandals involving Bill Clinton was the real estate controversy that surrounded the president and the first lady, dubbed the Whitewater Controversy. It all started back in 1978, when Bill Clinton (at the time the Attorney General of Arkansas) established a partnership with James and Susan McDougal for the purchase of 220 acres of land destined to become the Whitewater Development Corporation. Little did the president and the first lady know that their investment would fail and that they'd end up having to report a $40,000 in losses...
James McDougal, at this point still the president's partner, then proceeded to form The Madison Guaranty Savings and Loan Association. The allegations began when various federal regulators were investigating another real estate investment that was being backed by James McDougal.
Monica Lewinsky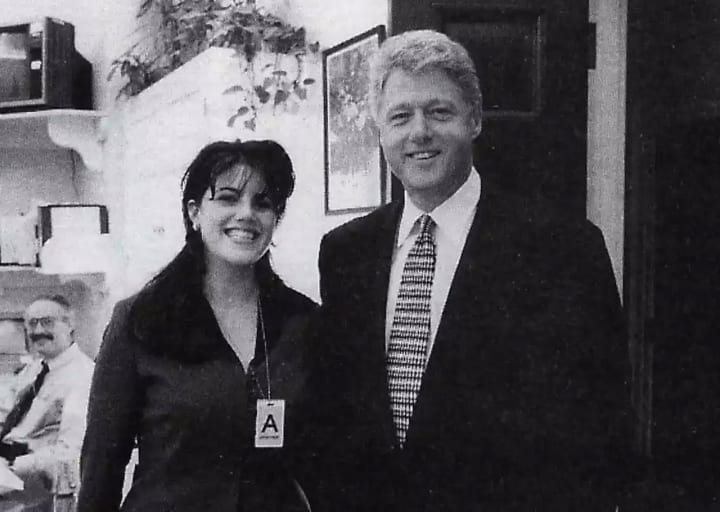 What is the one thing Bill Clinton was best known for?
It's pretty widely known that Clinton's biggest wave was made not by way of a controversial policy, rather his infamous affair with Monica Lewinsky. This is the 'stain' that Bill Clinton could never wash away from his Presidential legacy. The whole investigation proceeded for 21 days and in the impeachment of the president. Monica Lewinsky, then a 22-year-old White House intern with the Clinton administration, at first denied the relationship; only later, upon having her telephone conversations taped by Linda Tripp and released to the public, it was found out that Monica ostensibly had improper relations a total of nine times with Mr. President. And who could forget the blue stained dress and the cigar fiasco–Ah, Memories...
Filegate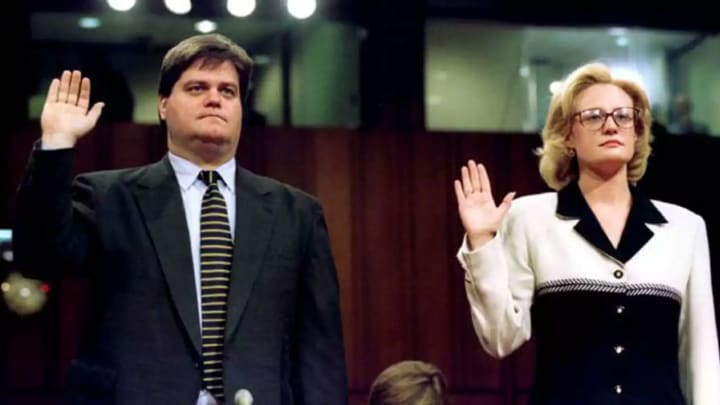 The White House FBI Files Controversy was also known as Filegate. The scandal came into public view when Craig Livingston (then the director of the White House's Office of Personnel Security) requested several background files and information about various individuals without having proper permission. The FBI sent those files to Craig Livingstone, and upon revelations of this matter a storm stirred in the political arena because many of the files that were asked from the FBI were of those that were top presidential advisors and were influential people from previous democratic parties. After this controversy, the first lady also came into light for apparently hiring under qualified Livingstone and for reading those files for her personal gain.
Travelgate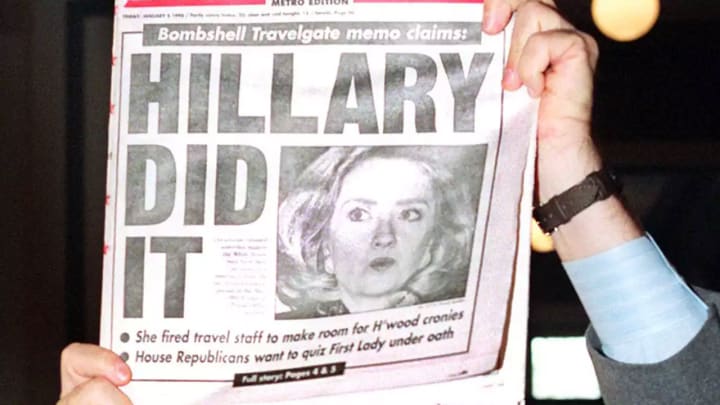 The White House travel office controversy is said to be the first ever Bill Clinton ethical controversy that implicated his wife, then-First Lady Hillary Clinton. It was May of 1993 when seven employees from the White House Travel Office were abruptly fired, and swiftly replaced with associates of Clinton's from Arkansas.
The controversy lay in the fact that employees holding these positions typically remain in their posts for many years, so firing them was deemed unethical and very shady. Many of the employees were eventually hired back after the fallout but it was speculated that Bill Clinton had planned for his friends to assume the empty posts. In 1996, a memo from the White House Director of Administration David Watkins surfaced, and confirmed that Hillary Clinton had indeed been at the core of the scandal. This action was surprising and highly unusual because it was directed from the president's wife, who technically did not hold a job in the Federal government.
NannyGate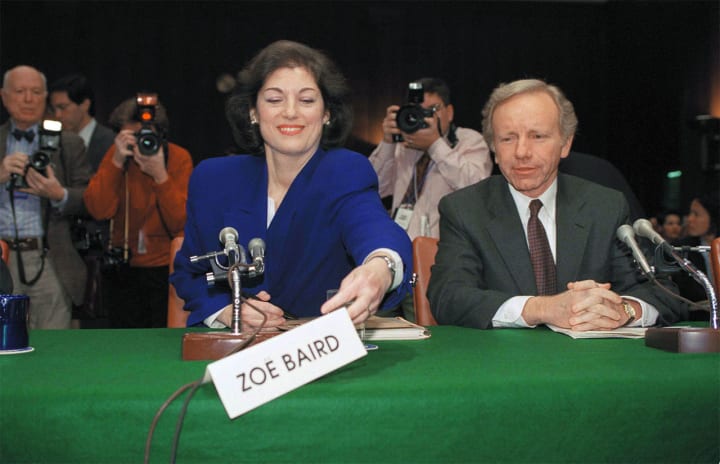 Yet another scandal which came in the form of "gate." When Clinton nominated Zoë Baird for the position of the Attorney General, information was leaked that the candidate and her husband had been employing two illegal aliens, immigrants from Peru who were looking after their baby. In addition to employing undocumented workers as nannies, the couple also hadn't paid social security taxes for their employment. The media elicited a firestorm of public opinion, most of it against Baird. Within eight days, her nomination lost political support in Congress and was withdrawn. Ironically again in a different federal appointment, he nominated another woman for a federal judge position and was found during her vetting that she had also hired illegal aliens to take care of her children. Determined add more women to his cabinet, Clinton later nominated Janet Reno for Attorney General who was approved by Congress and served as the AG for eight years.
Paula Jones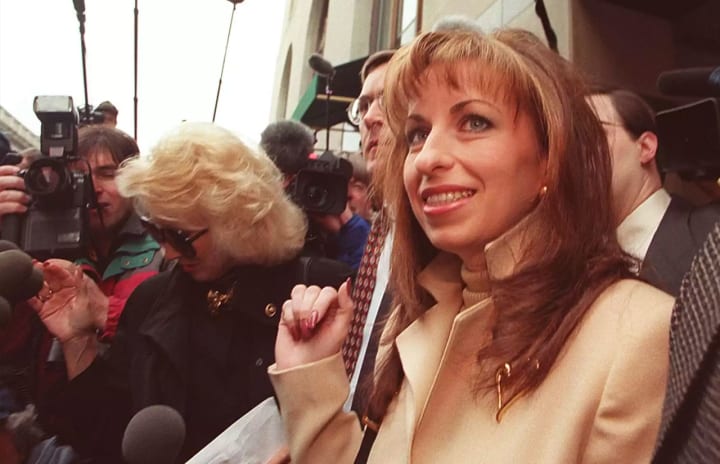 The Paula Jones scandal was another infamous event that involved allegations of sexual misconduct against Bill Clinton. Paula Jones was a former Arkansas state employee who sued the president on changes of sexual harassment. This was the scandal that broke the camels back in a sense that gave rise to Clinton's impeachment. After a few trials, it was decided that because Paula Jones couldn't prove her case in court. The court deemed that she didn't face any damages due to lack of evidence and the case was dropped. Later, however, President Clinton settled with Jones' sexual harassment case against him by paying her $850,000 in 1999, which was officially characterized as not being an admission of guilt.
Paul Vs Clinton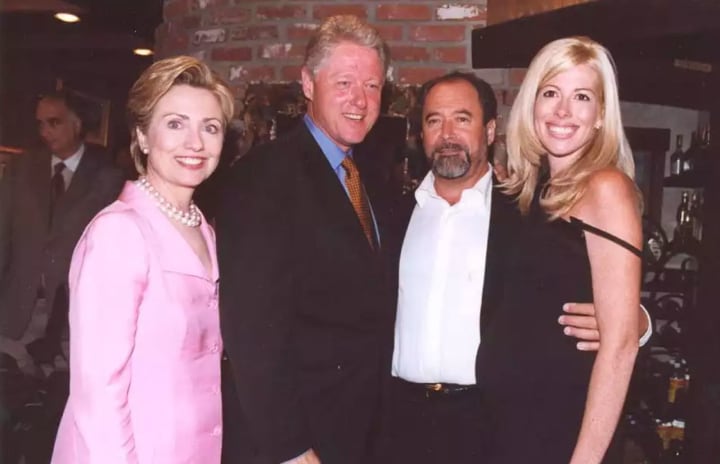 A civil suit was filed in 2004 where Peter Paul made an allegation against Bill Clinton and his wife that the couple had deceived him into paying for the Gala Hollywood Farewell Salute to President Clinton. Paul further alleged that the couple had promised that Bill Clinton would go on and work for Paul's company when the president retired from office. But the president broke his promise and also stole his business partner, which caused Paul's business to crumble and eventually fail. He even alleged that his contributions to Hillary Clinton's campaign were not reported truthfully.
Elizabeth Gracen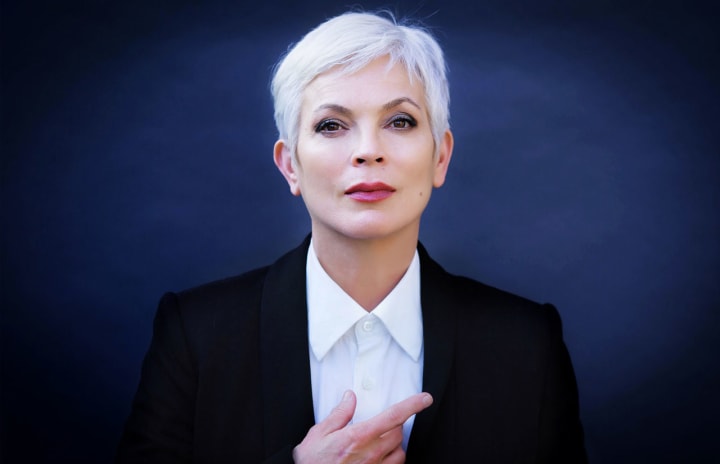 In 1992, rumors swirled that Elizabeth Gracen had had an affair with then Arkansas Governor Bill Clinton. At first Gracen denied the claim but later caved after keeping her six-year-old vow of silence and repeated inquiry by Independent Counsel Kenneth Starr during the Paula Jones investigation. She was later subpoenaed after repeated attempts to cooperate and then finally admitted that she had a "one night stand" with the former Governor of Arkansas Bill Clinton.
Henry Cisneros Payments Controversy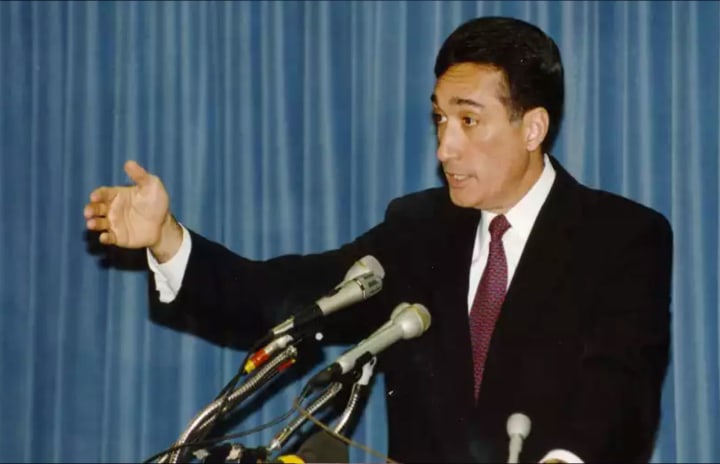 This scandal was a lengthy investigation that began in 1995 into allegations that Henry Cisneros, who was the former U.S. Secretary of Housing and Urban Development during Clinton's administration, had lied to the FBI background check investigators about payments he had made to his former mistress. An independent counsel, David Barrett, was appointed to investigate the matter and helped convict Cisneros in 1995. In 1997 he pleaded guilty to a misdemeanor and was later pardoned by President Bill Clinton in 2001. The Independent Counsel investigation continued, however, centered on allegations of obstruction of justice by the Clinton administration. It issued a final report, known as the Barrett Report, in 2006, that did little to resolve matters of obstruction. Barrett's investigation was far and away the longest independent counsel inquiry in history and as well the most expensive.
Don't Ask, Don't Tell (DADT)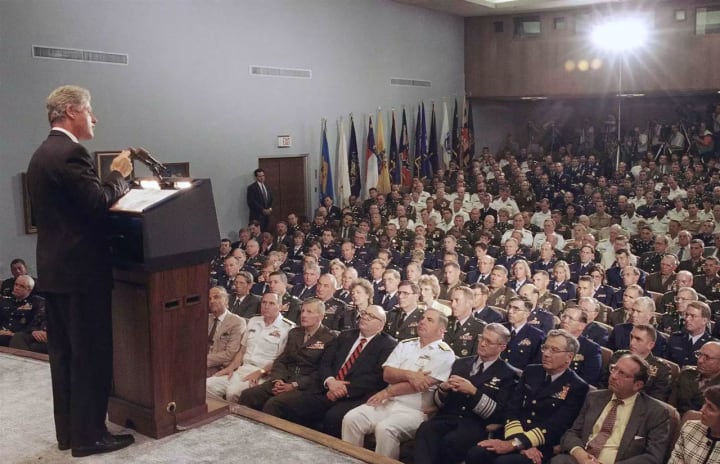 Another stain on the Clinton administration would be the highly unethical mistreatment of LGBTQ people who proudly served their country. The controversial Don't Ask, Don't Tell was the official United States policy for military service by gays, bisexuals, and lesbians, instituted by the Clinton Administration in 1994. The administration declared that any LGBTQ person shouldn't disclose their sexuality. The policy prohibited people who "demonstrate a propensity or intent to engage in homosexual acts" from serving in the armed forces of the United States, because their presence "would create an unacceptable risk to the high standards of morale, good order and discipline, and unit cohesion that are the essence of military capability." Since DADT ended in 2011 only after several Supreme Court cases regarded it unconstitutional, persons who are openly LGBTQ have been able to serve publicly with all federal protections against discrimination or fear of dishonorable discharge.
About the Creator
Wannabe bartender and whiskey connoisseur. Enjoys exploring new food pairings for any type of drink. Sometimes I travel to different countries with my friends... :)
Reader insights
Be the first to share your insights about this piece.
Add your insights