The 10 Most Expensive Fashion Labels
Bad, n' bougie? If you're wearing any of the most expensive fashion labels on the market, it's a safe assumption.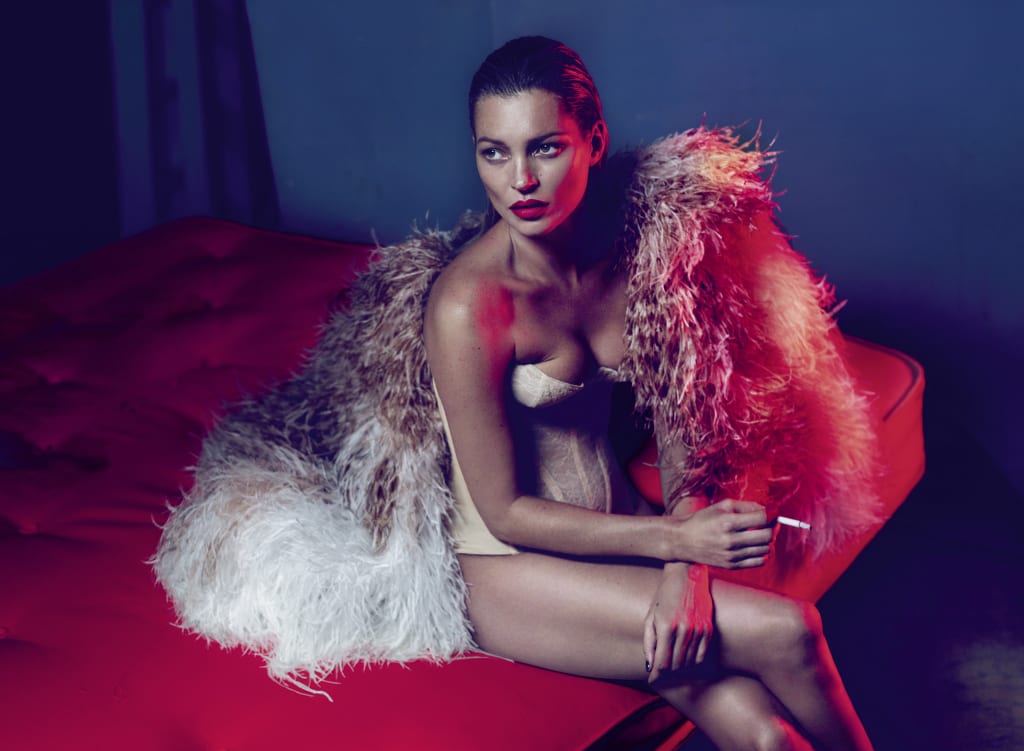 Fashion, if nothing else, has become a major indicator of who you are and what you're about. A person who doesn't really care about appearances will typically opt for comfy sweats or plain black clothing. People who are eccentric will often wear clothing that matches that look.
And then, there are people who love to show off their vast wealth through their clothing.
Known as "gold collar" people, these individuals prefer the finer things in life—and the pricier, the better. Some of the most famous gold collar people include Kim Kardashian, Kylie Jenner, and Taylor Swift. But, you don't have to be a celebrity to be a gold collar person. Realistically, you only have to be rich.
If you want to dress like a star, you will need to invest in the right clothing. For people who love the gold collar look, that means you will have to invest in the most expensive fashion labels out there.
Wondering which labels top the charts as the priciest of them all? Here they are:
Gucci's trademark patterns and "double G" glasses can be seen in a multitude of different rap videos. Considering how decadent rap videos are, it's not surprising to hear that Gucci remains one of the most expensive fashion labels on runways today.
Unlike Prada or Hermes, the Gucci world has started to take an interest in street fashion. We can't help but feel like this might be the best possible designer to reinvent streetwear in an era where streetwear is clearly dying out.
Most streetwear brands do not live very long. With a valuation of approximately $12.4 billion, it's safe to say that this hundred-year-old company will be around for decades to come.
Chanel has long held the title of being one of the most expensive fashion labels in existence, and part of the reason is because of the cult following that Coco Chanel once had.
Though it was a label that started out as a rebellious name, it's now known as a brand started by a fashion designer who has a serious cult following. It's also evolved to become a luxury-by-all-definitions label, which definitely helps boost its price tag.
Chanel's fashion house is now worth over $7 billion. That's a really impressive number and explains why it remains one of the biggest names in fashion.
Burberry is the UK's most popular fashion label among the elite, and while their quality may have started to lag, their taste in style definitely hasn't. This luxury fashion brand has become a favorite among Hollywood elites and people who want to see a finer side of life.
Though it was originally a brand designed for the British military, this label became famous among civilians and is now worth a total of $3.4 billion.
If you have been paying attention to tabloids, then you already know that Hermes is one of the most expensive fashion labels in existence—and that much of its reputation is due to their line of Birkin bags.
With fans like Drake and Kim Kardashian snapping them up, it's not surprising that the demand has been through the roof. A single Birkin bag can be worth as much as $38,000. Since they are collectibles, they also happen to increase in price as years pass.
For 200 years, this company has rocked runways. It shows no sign of slowing down.
The devil reportedly wears it, and it's become one of the most popular sexy-luxe brands imaginable. It's Prada! Generally speaking, if you have a movie about a character that's based off Anna Wintour that has a title involving your brand, you can expect your brand to be one of the most expensive fashion labels in the world.
With boots regularly topping $1,200 and clothes easily exceeding $400 for a shirt, there's no question that the high price tag remains part of the company's reputation for a reason.
Ever since 1946, Christian Dior has been making haute couture look amazingly good. The brand today is just simply known as "Dior," but the designs remain as intricate and sexy as they always have been.
Though it's considered to be one of the most expensive fashion labels out there, it's actually got some relatively affordable makeup and perfumes under its house. So, Dior can be kind of an affordable luxury, if you have the budget for a $30 lipstick.
Either way, it's impossible to deny the high price of the clothing. Both the haute couture and pret-a-porter lines have gotten seriously expensive, which might be why this company is valued at a total of $43 billion.
If you're a fan of feminine fashion with a distinct couture twist, chances are high you have Dolce and Gabbana on the mind. This luxury company started out with classy knitwear in the mid-80s, and quickly evolved into a massively popular empire.
These days, you'll be lucky to find a D&G dress under $900. Their reputation for being pricey definitely was well-earned.
Believe it or not, Ralph Lauren is one of the most expensive brand umbrellas in the world—and the original store has rightfully earned the chance to call itself one of the most highly priced labels of all time.
The original brand, which carries most of the company's runway looks, regularly tops $3,000 for a coat or $5,000 for a full dress. In other words, say good bye to your bank account if you shop this label regularly.
Known for its "Medusa Head" logo and for having tons of gear clad in gold, Versace itself has become a definition of luxury. Donatella Versace knows how to make some seriously stylish clothing, and also knows how to market a company well.
It's a favorite of rappers and performers, and typically tops $1,000 for a dress. If you choose to go for one of their runway looks, expect to shell out anywhere from $600 for a pair of gloves, to $900 for a single tee shirt.
Italian designer Giorgio Armani really has to hand it to himself. Armani's works are considered to be the go-to for well-dressed men and women who prefer a more conservative sense of style.
Crisp lines, excellent tailoring, and choice materials are what they're known for. Oh, and they're also one of the most expensive fashion labels in the world because of that dedication to quality.
Typical prices run the gamut from $1,500 to $4,000, all depending on what you buy.
designers
Born in the Ukraine and currently a citizen of New York City, Sasha Konikovo has become obsessed with makeup, fashion, and anything that keeps her svelte figure looking sharp. She hopes to marry a billionaire and have a lifestyle like Paris Hilton soon enough.
Receive stories by Sasha Konikovo in

your feed