Did Anna Wintour Work in Porn?
Anna Wintour defined the world's greatest fashion magazine, Vogue. Oddly enough, she began her endeavors with Penthouse Magazine's Bob Guccione.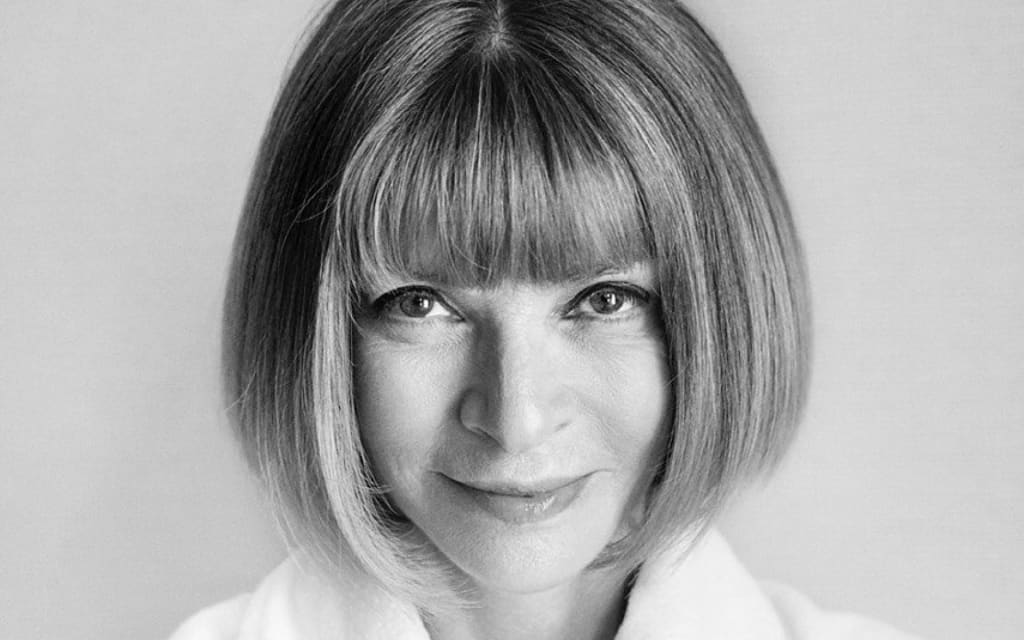 By today's standards, porn is gritty, sweaty, and available in one click. In the late 1970s, under Anna Wintour's guidance, porn at Viva magazine was artistic, beautiful, and exclusive. Before her reign as Vogue editor-in-chief, Anna Wintour worked alongside Penthouse Magazine's Bob Guccione to elevate Viva magazine, an adult women's magazine, into a forum that exalted beauty, love, sexuality, and fashion. To Guccione, Viva was the yin to Vogue's yang; for what was nudity but an extension to art that could thrive in the world of fashion? Often on its pages were men and women in the tumults of love-making – accompanied by an engrossing story of their toxic affair – matched with spreads of delicate naked nymphets running in the forest. Ahead of its time, Viva featured the naked body and its pure natural beauty, which today would be excepted as art, but back then was limited by the categorization of "porn."
"You either know fashion or you don't." In this case, Wintour either knew the art of the human body or she didn't. Nakedness, to her, wasn't a taboo; it was an art form of the body which blossomed on the pages of Viva. Viva ran from 1973 until 1980 and is often overlooked in the expansive history of Anna Wintour. Perhaps if Guccione didn't provide Wintour with her first job in his exotic adult world, we may have never been gifted with the success of Vogue. The way we view fashion, sexuality, and nakedness today would be drastically different. Without Viva magazine – and all of its alluring sexuality – what would our definition of fashion be?
Getting her Start
Before her trademark bob and dark sunglasses, she was one of four children born to Charles Wintour and Trego Backer in London. Even at a young age, she was always challenging fashion trends. When she attended North London Collegiate School, she would take up the hemlines of her skirts. Then, at the age of fourteen, she got her hair cut into what would become her signature bob. Wintour developed her interest in fashion as a regular reader of Ready Set Go! and Seventeen.
Her father, editor of the Evening Standard (a newspaper about London), helped Wintour get her first job. He got her a job at a Biba boutique when she was fifteen. The next year, she began a training program at Harrods, an upmarket department store, and took some fashion classes at a nearby school. She was known to date older men. So, one of her older boyfriends, Richard Neville (eight years older), gave her a job in magazine production with his magazine, Oz, an underground alternative magazine.
In 1970, at age twenty-one, Wintour began working at Harper's & Queen as an editorial assistant. This was the stepping stone into her career in fashion journalism. When she got that job, she told coworkers that she eventually wanted to edit Vogue. She had disagreements with a coworker, so she quit and moved to New York City with her then-boyfriend Jon Bradshaw.
Meeting Bob Guccione and Kathy Keeton
Once she moved to NYC, she became the junior fashion editor at Harper's Bazaar. Editor Tony Mazzola didn't like Wintour's innovative shots and fired her after nine months. Then, Bradshaw helped her get the position at Viva magazine with Bob Guccione and his wife, Kathy Keeton.
Bob Guccione was the publisher of Penthouse, an adult men's magazine, but wanted to make a companion title for women, and then Viva was born. Viva contained articles and fiction delving into women's fantasies, exploring women's sexuality, reviews of the arts, interviews with known personalities, fashion, and beauty. Viva magazine also had photographs that contained full frontal nudity and sexual encounters targeted at female readers. Wintour worked with photographer Helmut Newton and had him work for Viva as well. Her position at Viva was the first where she was able to have a personal assistant, which was said to begin her reputation as a demanding boss.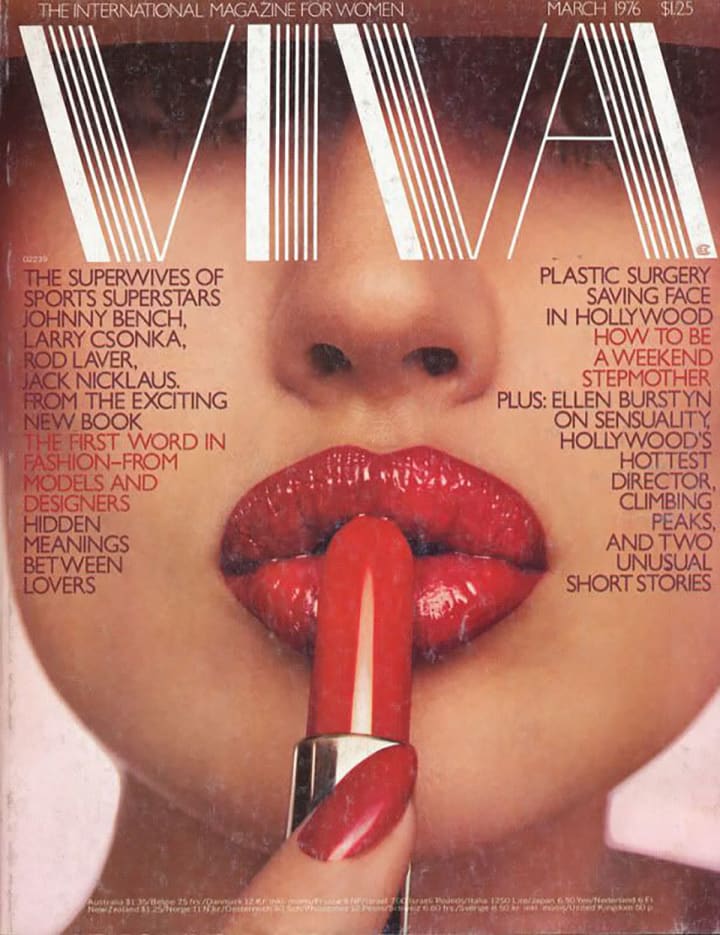 Life After Viva
When Viva was shut down, Wintour took time off. She broke up with Bradshaw and started dating French record producer Michel Esteban. In 1980, she became the fashion editor for Savvy. Savvy was a women's magazine that appealed to career-conscious professional women, who spent their own money. The following year, she became the fashion editor of New York. New York was the first magazine where her fashion spreads and photo shoots began to attract attention.
In 1983, she began to work at Vogue, after a bidding war that doubled her salary. She became the magazine's first creative director, which came with vague responsibilities. Anna Wintour would make changes to the magazine without Grace Mirabella's, the Editor, knowledge. Two years later, she took over the British edition of Vogue. She replaced many staff members and had a lot of control over the magazine. This is how she earned her nickname "Nuclear Wintour." She attempted to change the British Vogue to look similar to the American one.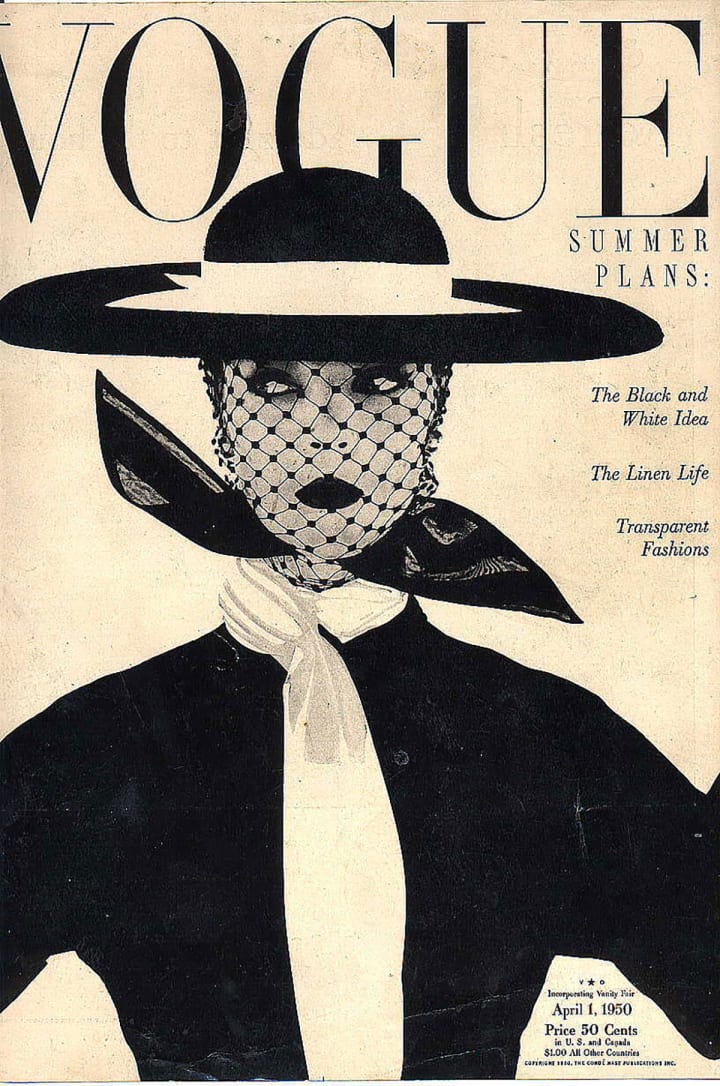 Vogue
Anna Wintour took over House & Garden in 1987 and made radical changes. She put in so many fashion spreads that it became known as House & Garment. But the changes didn't help. The title was shortened to HG, and many subscribers thought it was the wrong magazine, leading to the cancellation of a good deal of subscriptions. Ten months after that, Wintour finally became the Editor-in-Chief of Vogue.
She turned Vogue around. There was some worry that Vogue was losing ground because of Elle. That didn't phase Wintour. Her photo covers showed more of the body than those of her predecessors and she moved towards photos taken outside. She mixed high fashion with cheaper clothes and used less well-known models. Her first cover had Michaela Bercu in a $50 pair of faded jeans and a $10,000 jacket by Christian Lacroix. Anna Wintour made sure that the photographers, makeup artists, and hairstylists got credited along with the models. In the 1990s, the magazine renewed its focus on fashion and held it's position as market leader.
Wintour also introduced three spin offs. She oversaw Teen Vogue, Vogue Living, and Men's Vogue.Teen Vogue quickly over came the revenue streams of its competitors, Elle Girl and Cosmo Girl. AdAge named Anna Wintour "Editor of the Year" for the three spin offs, and Queen Elizabeth II appointed her Officer of the Order of the British Empire in the 2008 Birthday Honours.
There were rumors in 2008 that Anna Wintour was going to retire and be replaced by French Vogue editor Carine Roitfeld. At that time, Wintour was facing some publicity issues. There was an incident at the Milan shows, and criticism over some magazine issues. Men's Vogue was cut to two issues a year, and the recession wasn't helping anyone in a consumer-based business. People were concerned Wintour was losing her touch. She started to make more appearances in the media, and a documentary titled The September Issue was filmed about her and creative director Grace Coddington.
In 2013, she became the artistic director. The following year, the Metropolitan Museum of Art named its Costume Institute complex after Wintour. She was also named the 39th most powerful woman in the world by Forbes.
The Devil Wears Prada
Lauren Weisberger, a former Wintour assistant that left Vogue, wrote The Devil Wears Prada in 2003. It was suggested the setting and Miranda Priestly (the main character) were based on Vogue and Wintour. Weisberger claimed she didn't draw from just her own experiences but from those of her friends as well. The tale was made into a film that starred Meryl Streep and Anne Hathaway. Anna Wintour attended the premiere wearing Prada. This wasn't the only film that borrowed aspects of Wintour's character and signature look. Edna Mode, from The Incredibles, shared the same bob hair cut. Johnny Depp said he partially based the demeanor of Willy Wonka in Charlie and the Chocolate Factory on her, and it has been suggested that Fey Sommers in Ugly Betty shows a likeness to Wintour.
Wintour is known for being a perfectionist and a tough boss, and without her, Vogue wouldn't be the magazine it is today. Her innovative ideas are what transformed fashion ideas into a magazine available for everyone. We wouldn't have Anna Wintour without Bob Guccione. They are both big name players in the media world today. To leave you with some words of wisdom from Anna Wintour, "In today's world, you have to interact. You can't be some difficult, shy person who is not able to look somebody in the face; You have to present yourself. You have to know how to talk about your vision, your focus, and what you believe in."
Recommended Viewing
There is more to being Editor-in-Chief of a fashion magazine than meets the eye. Learn more about the life and motivation of Anna Wintour, as well as her time at Vogue and her influence on the fashion world, by watching The September Issue.
The September Issue is a documentary directed by R.J. Cutler. It follows Vogue editor-in-chief Anna Wintour's preparations for the 2007 fall-fashion issue, giving viewers an unprecedented look inside of their favorite fashion magazine.
About the Creator
New Yorker in his forties. His counsel is sought by many, offered to few. Traveled the world in search of answers, but found more questions.
Reader insights
Be the first to share your insights about this piece.
Add your insights