I Took Diane von Furstenberg's "Building a Fashion Brand" MasterClass and Here's What I Learned
Can an aspiring fashion designer learn anything from Diane von Furstenberg's MasterClass? Here's what happened when I tried.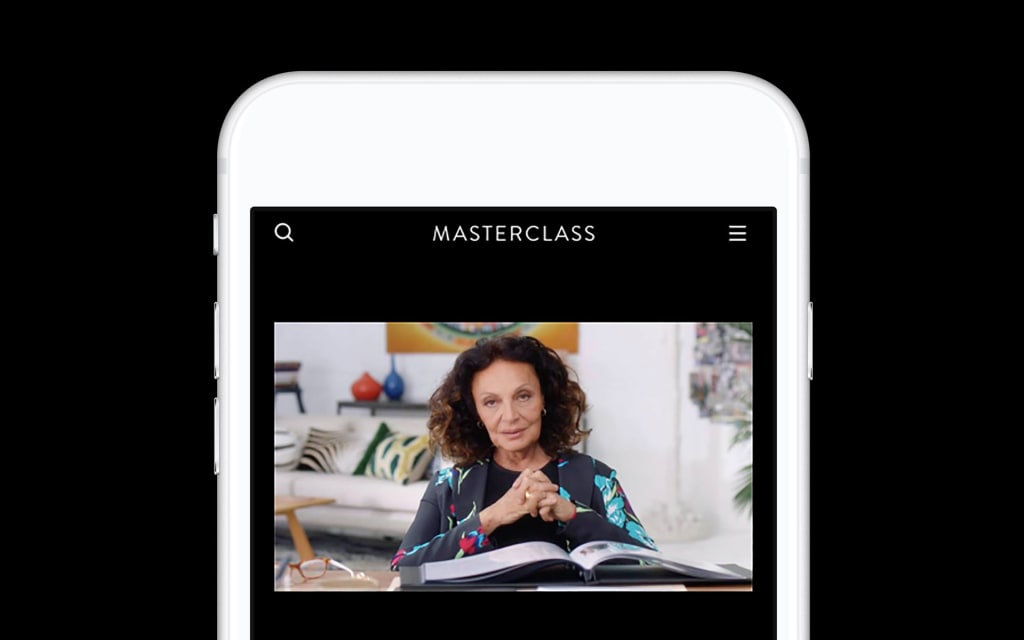 This post contains affiliate links, meaning a small commission is earned if you sign up to Masterclass. Though most people would never guess it, I've always dreamt about being a fashion designer. I've often mulled over the idea of starting my own tee shirt line, modifying jeans for a living, or just adding extra embellishments to my gear.
As of right now, I work as a writer in an office that allows me to wear what I want to wear. It's pretty awesome. As much as I love my job, I have always had the nagging question of "What if?" What would have happened if I pursued fashion design instead of writing?
I decided to give learning about fashion design a shot. I don't have thousands of dollars for a college degree in fashion design. However, I did have enough money for a quality online class. I signed up for MasterClass to take a class by Diane von Furstenberg—the world-famous fashion designer herself.
Curious about what happened? Here's what people should know about Diane's "Building a Fashion Brand" course.
MasterClass is a new online learning platform that features courses taught by some of the world's greatest minds. You can take a cooking class from Gordon Ramsay, a movie production course from Spike Lee, and yes, fashion design courses from names like Diane von Furstenberg.
The platform is designed to be easy to use. All you have to do in order to start learning is play the videos and download the PDF workbooks that accompany every chapter of the class. You learn whenever you want, at the pace you want, and since it's also mobile-friendly, anywhere you want.
Are you jaded from past bad experiences with online courses?
It's not unusual to hear about people who have taken online classes, only to have a terrible experience. Many people out there seem to want to make cheap classes that offer little-to-no substance, and they tend to be total rip-offs. As a result, lots of people are very wary of online courses.
MasterClass makes a point of putting concerns to rest by offering up a refund policy that lasts for up to 30 days. So, if you take the course in two weeks and decide it wasn't worth it, then you can ask for a refund. It's awesome like that.
I was hooked at the first class.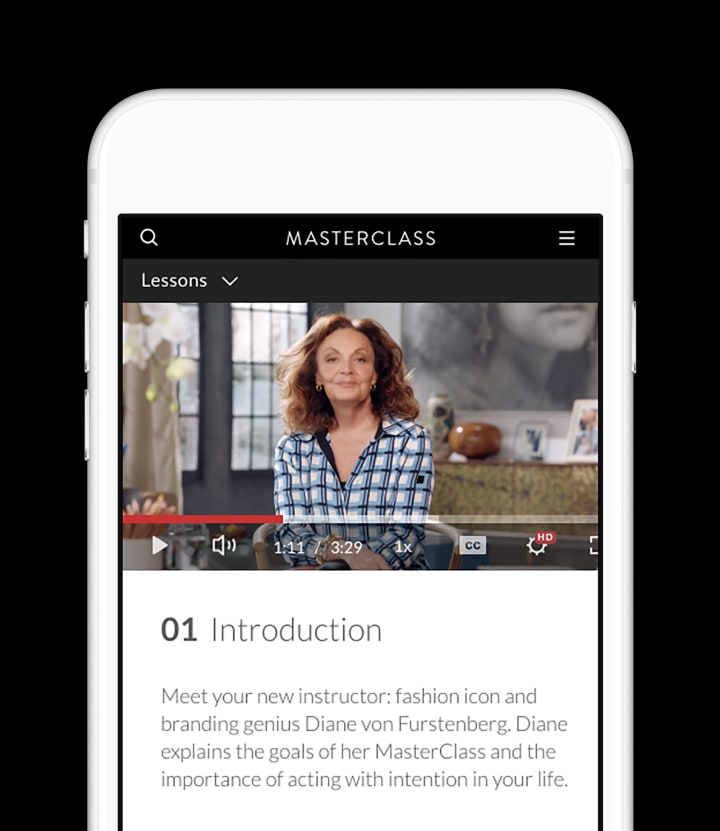 One thing that MasterClass really excels at is creating a video series that is beautifully produced. Every class that I've seen with them had an amazing, movie-like quality to it. The production values were unlike anything I've seen with other online courses.
The video quality was crisp. You could hear every word Diane said, and it was shot in a way that made you feel like you were sitting in a living room with her. In terms of quality, you couldn't get a more amazing deal.
Being a visual person, I really do appreciate the time and effort it took to create videos this beautiful. As a result, I was hooked immediately after the first class.
Was this class appropriate for newbies like me?
I was pretty intimidated about taking a fashion design class involving a name as major as Diane von Furstenberg, even though it was an online course. She is one of the most influential women fashion designers ever, after all. Like others would be, I was pretty concerned that the content in the class would be too advanced for my limited knowledge.
I mean, I don't know how to sew. I struggle pretty badly with Photoshop. All I really know is what I wish designers would do. But believe it or not, the content that was in the "Building a Fashion Brand" class was still understandable to me. If you're worried about the class going over your head, don't be. It's great for newbies and veterans alike.
After every video she had, you got an assignment and a workbook.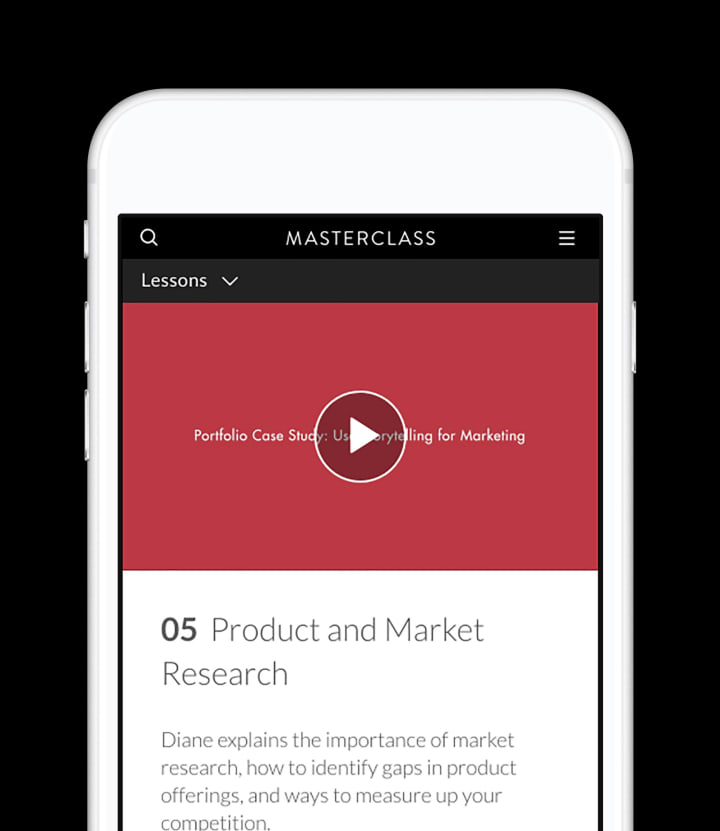 Like with any real course, every lesson came with a way to put what Diane von Furstenberg taught into action. The workbooks that were contained in this MasterClass were really helpful for people who wanted to get a better idea of what Diane was talking about—especially when it comes to the experiment.
One thing I appreciated about Diane von Furstenberg's assignments was the fact that she encouraged fellow students to talk to one another via the class's Hub. If you needed more inspiration, being able to talk to other students really helped.
Communication is key with any course, and that's where MasterClass really got me impressed. If you're really lost or just wish you could hear Diane's two cents on something, you can ask her a question. Diane von Furstenberg actually goes so far as to answer your questions on video, giving you a real interactive experience.
Hearing the thought behind developing designs was fascinating.
My two favorite classes were the two chapters titled "Developing Your Product." The reason why is because they really made me think about all the little details that shoppers don't think about.
What struck me was how important fit really was, and how crucial having a dress that moves correctly can be. I never really thought about how clothing moves on people, nor did I really think about all the little steps it can take to make a dress that fits well. These soon became staples in my arsenal of classic fashion tips everyone should know.
Incidentally, this is also when I fully understood the importance of having a fit model. Fit models are the models that help determine the way clothing fits. If I were to start as a designer, I'd need to find someone to base my designs on.
Furstenberg didn't just offer fashion advice; she offered a mindset.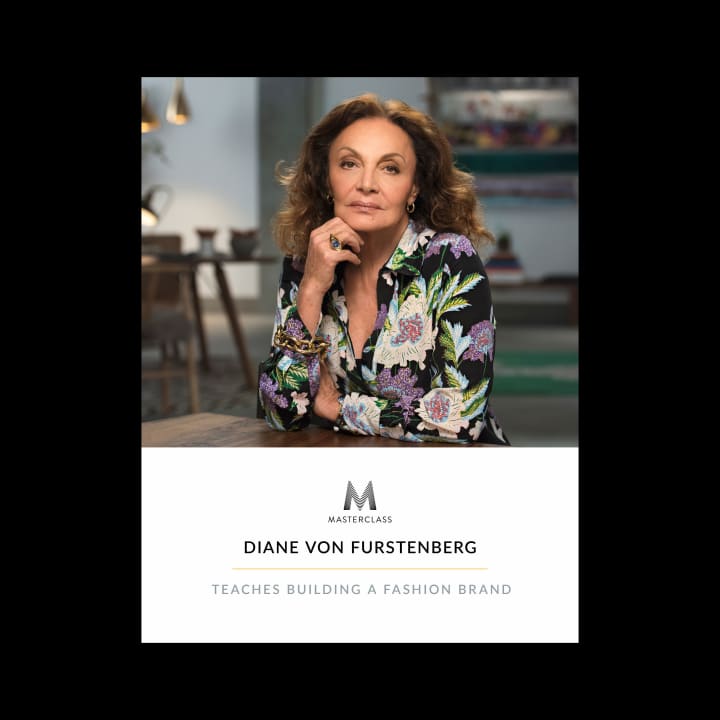 One thing that I really loved about Diane Furstenberg's class is the fact that it wasn't just about creating a fashion brand. It was a holistic approach to embodying what it means to be a fashion designer. As she said, "You need to design your life."
It became clear that being a designer, at least a successful one, isn't just a career. It's a lifestyle and a mentality. Realizing that, I was both awestruck by Furstenberg's dedication to her career and relieved by the fact that I didn't have to think so deeply about every move like she did.
Holy career advice, Batman!
MasterClass always seems to bring in a little bit about the teacher's career in every class they offer. With Diane von Furstenberg, I was really blown away to how much advice she had for aspiring fashionistas. I was pretty shocked to hear how important internships and apprenticeships are in the industry, especially from her.
She also drove home how important it is to network and hone your marketing skills when you're trying to develop a fashion brand. I always knew how important it was, but I never realized that it literally is the "make or break" moment in fashion.
Unusual is beautiful.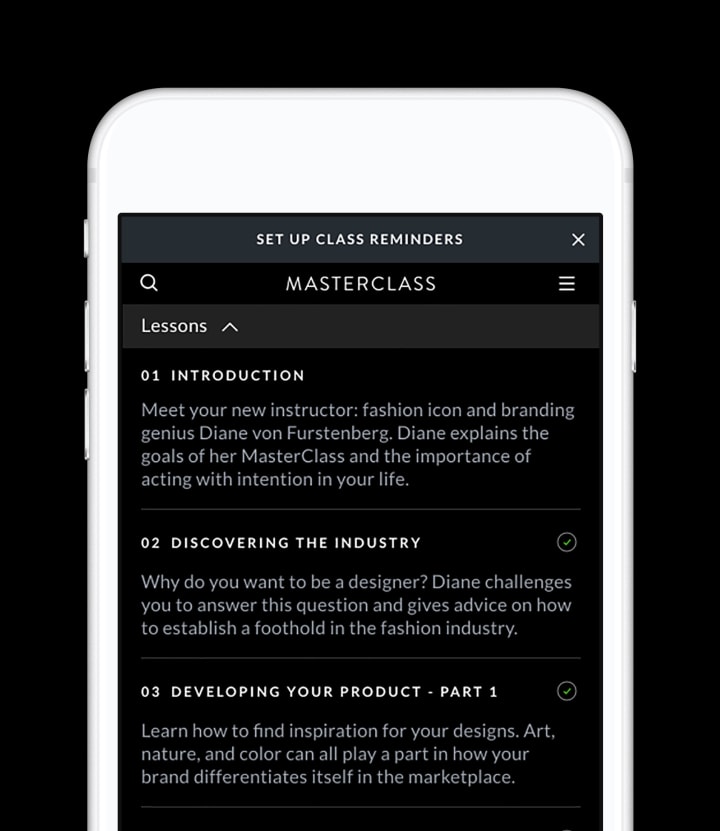 One thing that was very reassuring about Diane von Furstenberg's class is how much she points out the importance of standing out in a crowd. She very much drove home the necessity of being able to garner attention in a way that would get people talking about your product. In a world where conformity tends to be prized, it's really encouraging to hear the importance of being unique.
As much as I love my Black Mirror, being able to learn the ins and outs of the fashion industry from Diane von Furstenberg was way better than anything that I've seen on Netflix. It was an inspirational, eye-opening course that gave me a lot more insight into many of the burning questions I've had for years. And that alone made this course priceless to me.
designers
Ossiana Tepfenhart is a writer based out of New Jersey. This is her work account. She loves gifts and tips, so if you like something, tip her!
Receive stories by Ossiana Tepfenhart in

your feed