Best Classic Fashion Tips You Should Know
When you just want to look like you have it all together, these are the classic fashion tips you need in your arsenal.
Photo by Artificial Photography
You can spot those women anywhere. They live in an urban city, somewhere you'd love to live. They look like they have it all together, all the time. They're fashionable, successful, happy, with no worries about money or love. Men adore them, women want to be them and the entire reason you've developed this fake persona for them in your head? They look effortlessly fashionable and flawless—but you can, too! You just need these classic fashion tips.
From what kind of accessories to buy to how to pick the right pair of jeans, believe it or not, no woman just was born with this intuitive fashion knowledge. We all had to learn it one way or another. The best classic fashion tips are out there for you to find, but luckily for you, we compiled them in one place, so you don't have to self-educate as you shop for your clothes, whether your motto is "new semester, new wardrobe" or you're headed to give a killer interview.
Dress for your shape.
Know your shape and your assets—tall and willowy, petite and curvy, pear-shaped, apple-shaped, long legs that go on for days, curves that make jaws drop. Whatever body shape you happen to have, identify it, own it, and then always dress for it. From the best yoga pants for every body to jeans that accentuate your best assets, don't try to make a trend fit you if it just won't; it doesn't matter if all your friends are wearing it. If you end up looking ridiculous, it's better to skip the trend and stay effortlessly stylish by following this quite possibly most important of all classic fashion tips.
Double up on the looks you love.
Whether it's a particular designer or a specific cut of dress, pants or shirt, if you find something that looks awesome and you love it, double up and buy a few for your closet. After all, capsule wardrobes are all the rage right now. Edit down your closet to a minimalist cast of your favorite investment pieces so you always have something to wear and you're never left standing in the middle of the room, wondering what exactly you could ever wear to make the right impression on your first date or the first day on the job. You already know because you know your body and what works on it and you've bought designers and cuts that work well on you.
Spend more on accessories.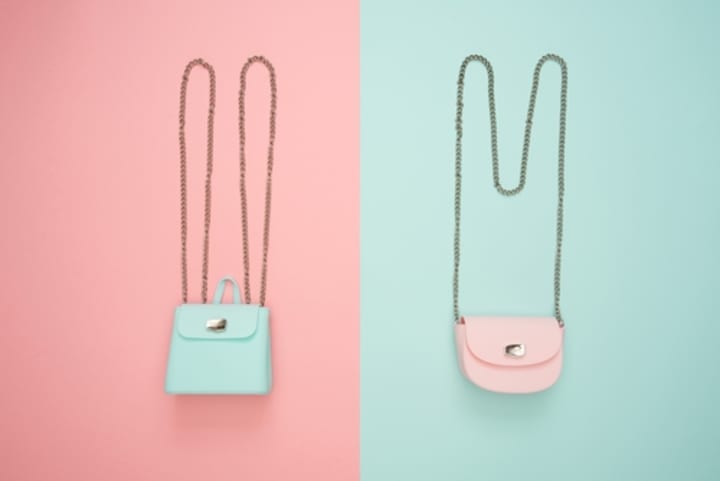 Unfortunately, sometimes accessories can become an after thought, when they really should get your attention every time. Whether it's a statement necklace, a cool pair of riding boots or a high quality hat or scarf, look out for accessories that can match a wide array of pieces in your closet, so you can mix and match at your leisure. The result? You can always elevate your style with ease, regardless of the look you're going for.
Stock up on the essentials.
We mentioned making sure you have plenty of the items you love in your closet, but try to get some of those classic style investment pieces in there, as well. Classic fashion tips dictate that there are some things that'll just never go out of style and the items that worked for Jackie O, well, a lot of them may still work for you.
Some of these items include a white dress shirt fitted to your shape, a little black cocktail dress suitable for both work and play, black ballet flats for no-nonsense professionalism and cute days off, a dark wash pair of jeans that are slim-fitted… the list goes on and on, but a good rule of thumb? If it was fashionable 10 years ago, 20 years ago, 30 years ago… it's likely going to stick around for a little while longer.
Have at least one striped item in your closet.
If there's ever been classic fashion tips repeated over and over throughout time, this is one of them. Channel your inner star of the golden age of Hollywood—think Audrey Hepburn and Grace Kelly—and get that striped top, whether it's a sleek sweater for the chillier months or a yacht-ready sailor shirt in navy blue and white. You might just love the way you look with this initial piece that you expand your closet to include more striped items than you ever thought you needed.
Add some fun.
When thinking of the best classic fashion tips, you might conjure up images of all black, navy, and nude pieces with straight-laced patterns and little to no imagination. While we're all about the little black cocktail dress and a good nude pump, don't think that you won't need some bright pops of surprise in your wardrobe as well. Stock up on some fun, vibrant accessories, such as a bold purse or some shoes in a bright hue. Pick a staple top in a crazy-fun pattern (just pair it with a one-tone pair of slacks). The perfect balance of uniquely "you" and classic fashion is the optimum (and obtainable) goal.
Look from all angles.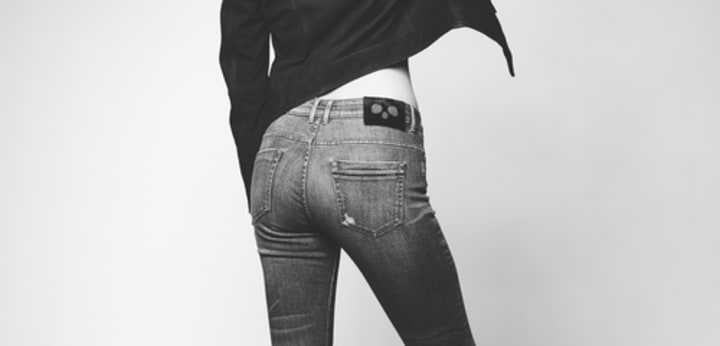 Whether it's a shift dress, pair of jeans, yoga pants or cocktail dress, if it's going on your bum, take a good look in the mirror. While you might not know what's going on behind your outfit, everyone else will, so make sure that your look is just as flattering from the rear view as it is from the front. There's nothing worse than going out thinking you look fabulous only to come back home and realize your bum's been saggy or sad the entire time.
Make (sure) it work(s).
Just like an ill-fitted outfit will make you look sloppy, less put-together and not at all like the chic, cosmopolitan worldly woman you're going for, an outfit that just won't work physically… can never be fixed. So, while yes, something may look like it has a good fit for you while you're standing in the dressing room mirror, what about when you're slightly slumped over at your desk? Or trying to catch a cab? Or bending over to pick up your keys? Make sure your investment item actually works for your activity level just as much as it does your body type. There's nothing less cute than a blouse that won't stay buttoned or fabric that pulls in all the wrong places when you're sitting on the couch—it's one of the classic fashion tips that will never be wrong.
Pay attention to what's going on underneath.
What's under your clothes can sometimes matter just as much as the clothes you're wearing. When planning your outfits, always make sure to plan which bra, panties and pantyhose are most suitable for the fabrics and items in your outfit. The most important of the classic fashion tips regarding your underwear? A fitted bra is a must for any serious closet and a panty line is a horrendous no-no.
Make your investment count.
There's nothing worse than spending lots of money on a piece of clothing than having it fall apart on you after the first wear. Those investment pieces need to last, so make sure an investment piece is actually that before you buy it: a good investment. Learn what sets apart a good make from bad, what kinds of fabrics your lifestyle is best suited for and then think about whether or not you're really going to shell out the money for regular trips to the dry cleaner. If that doesn't sound like your style—and if you take any of these classic fashion tips, take this one—just skip the high-maintenance pieces for now.
About the Creator
Proud mom of three chinchillas, hard core Justin Bieber fan, watches Unsolved Murders religiously
Reader insights
Be the first to share your insights about this piece.
Add your insights