I Took Gordon Ramsay's Cooking MasterClass and Here's What I Learned
Can Gordon Ramsay's cooking MasterClass really make a difference in my food? I took it to find out.
This post contains affiliate links, meaning a small commission is earned if you sign up to Masterclass. Anyone who's ever been to my house or read my restaurant reviews can tell you that I'm a cooking aficionado. I cook my own food daily, live for a good curry, and even have my own drink pairing suggestions for the meals I prepare every day.
Eating great food, for me, is the trademark of a bon-vivant in the best sense of the word. Preparing a great meal is something that I take a huge amount of pride in, and if I was honest, I see cooking as an act of love and respect. As a result, I'm always looking for ways to improve my cooking skills.
Admittedly, my cooking has entered a rut. I make the same curries, the same fondues, the same breads, and the same soups every time people come over. I needed something fresh, so when I heard about Gordon Ramsay's cooking MasterClass program, I needed to try it out.
MasterClass is a platform that allows major celebrities to create courses that unlock the secrets behind their success and give fans a deeper look into their worlds. Each class comes with a series of instructional videos, a forum where people can discuss what they've learned via comments, and a chapter-specific workbook.
In other words, it's a typical online course on steroids. It has celebrity teachers, great material, and amazing insights you can't get anywhere else.
My favorite celebrity chef, Gordon Ramsay, has recently released a MasterClass of his own. I wanted to find out if the course was just a water-downed version of Hell's Kitchen, or if Gordon was just going to insult me the whole time. Either way, I needed to check it out.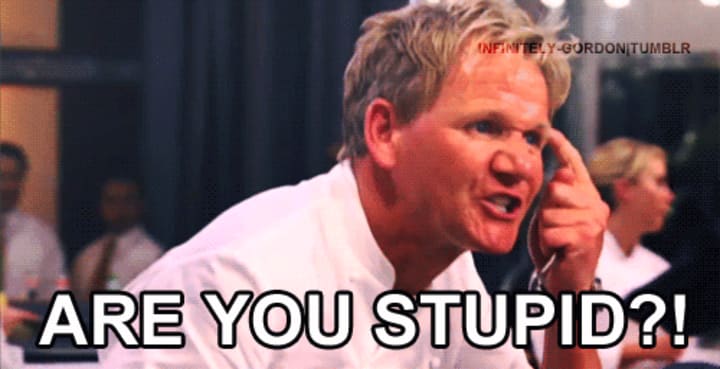 Look, I'm a writer by trade. I'm not a doctor or a supermodel. I do not make much money and I'm on a tight budget 24/7. When I splurge, it has to be something that's worth it—and I've been burned by online courses in the past.
Admittedly, I was scared about splurging on this course.
Worried by idea that the course could just be a celebrity offering up advice I already knew, I decided to take a look at the refund policy. MasterClass offered up a 30-day satisfaction guarantee. If I wasn't happy after trying the courses, I just need to ask for a refund. It's that simple.
Knowing that, I bought an all-access pass on the site which gives me access to all the celebrity course for a year, including Wolfgang Puck and Thomas Keller.
So, I started watching the courses—and that part was easy.
If you have ever took an online course, you may have had nightmare scenarios happen. I remember trying one course for college that involved a ridiculous amount of downloading, weird ways of getting information, and difficult-to-understand workbooks.
This was not the case with Gordon Ramsay's MasterClass. Every mini-course was just a quick click away, and the workbooks were available to download to PDF. Nothing was in a language I didn't understand, and everything was easily accessible.
I watched the first video course and was blown away by the visuals.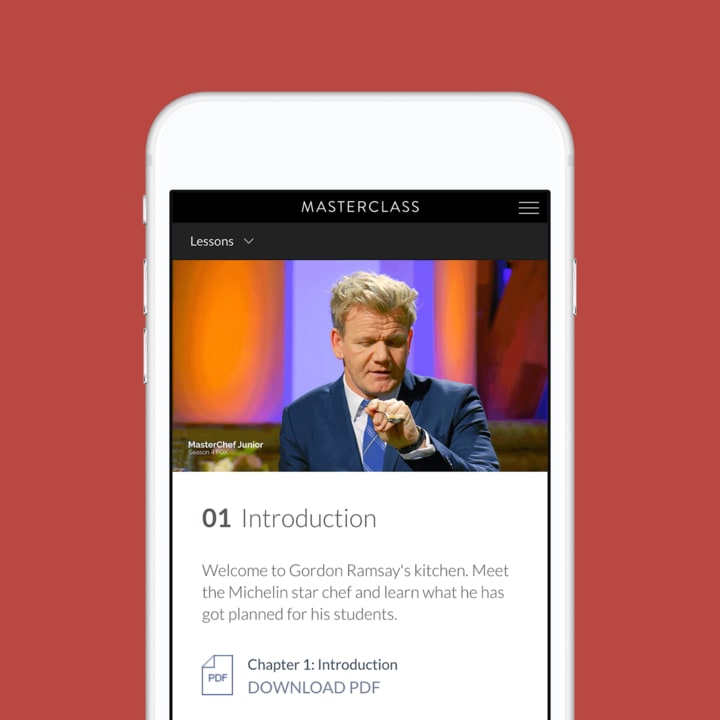 If you've ever tried an online class, you already know what a typical online course tends to be like. Bad camera quality, poorly edited scenes, no background music, and an overall shoddy experience. It's pretty cringe-inducing at times.
The production value was the first thing I noticed when I watched the first episode of Gordon Ramsay's MasterClass. It really, truly looked like I was watching a blockbuster movie featuring the cooking king himself.
Every episode is the same high video quality as the trailers.
The production value is great, but what really took me by surprise was the content.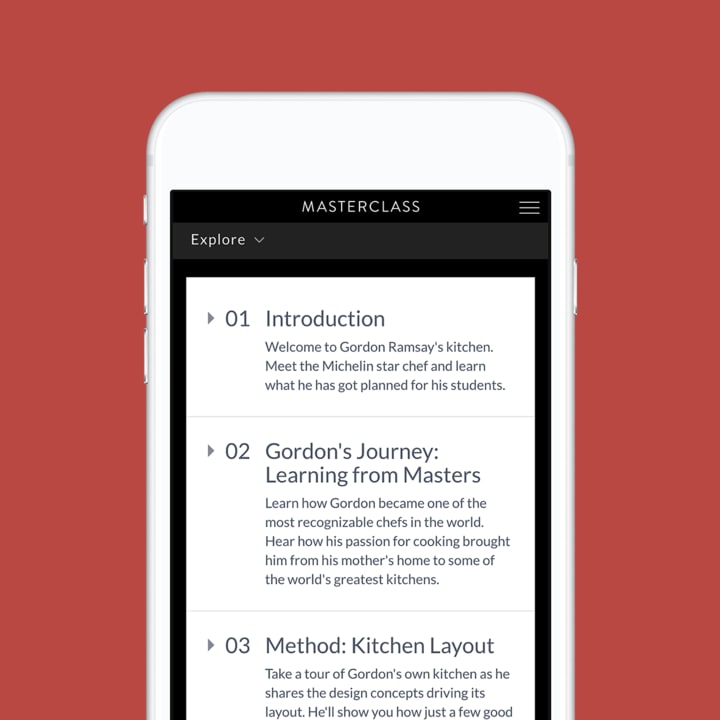 Gordon Ramsay's MasterClass couldn't be good without actually involving some serious advice on how to become a better cook. What I loved about this course is that each class really did build up on top of one another like a true cooking class should.
The MasterClass actually went above and beyond what I expected it to do, especially when it comes to learning about what makes the celebrity chef tick. I learned more about his career, how he learned everything, and what made him the great chef he is.
When Ramsay spoke, you could hear the passion in his voice. It's pretty inspiring, even if you're not the type of person who likes to watch Kitchen Nightmares or any of his other shows. In terms of information, I'm blown away. It wasn't just a class about him; it was a class about how to cook like a real French chef.
My favorite course, by far, is his Vegetables and Herbs course.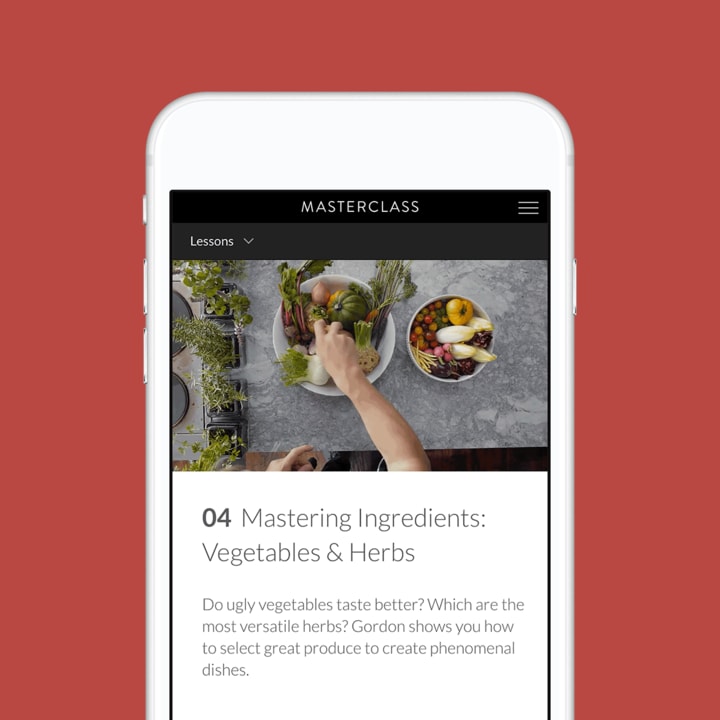 I really love my vegetables. I'm a fan of prepping them and love to turn them into the focal point of any meal I make. Call me biased, but I really loved the lesson Ramsay did on vegetables and herbs.
During his vegetables course, he literally went so far as to rattle off recipes while he was explaining how to work with each vegetable and how to select each one. When he talked about herbs, I learned combinations I never thought about through my own cooking style.
The workbooks definitely helped me put things into practice.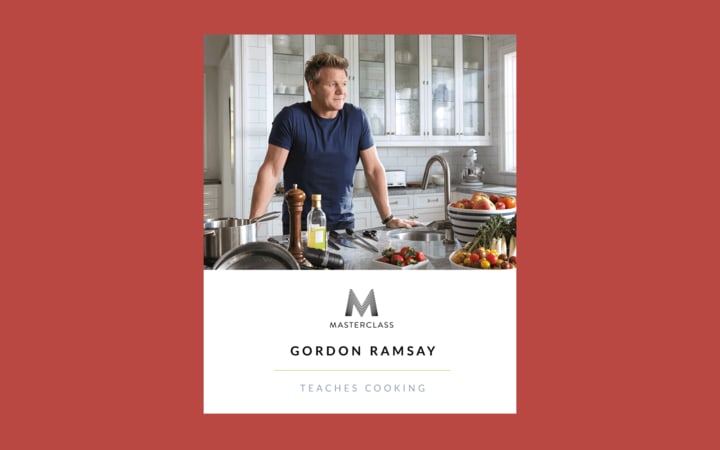 Each section of Gordon Ramsay's cooking MasterClass came with a downloadable PDF workbook. The workbooks aren't very long, which is great for folks who simply want a way to follow along with the class and turn the theories given into practice.
To a point, the workbooks really were what makes this such a great comprehensive cooking class. I really enjoyed some of the recipes I found using the workbooks' resources. Beet Greens Pesto, anyone?
It also was way better than watching a typical TV show, too.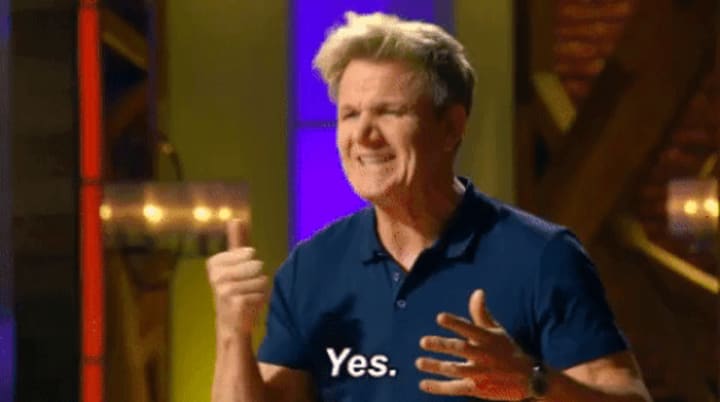 Don't get me wrong. I love watching Gordon Ramsay's television shows. They're fun, especially when he's yelling at people who really don't know what they're doing on a TV show.
However, there's something pointedly impersonal about watching celebrity chefs on TV. They are focusing on other people—there's not that feeling that you're really getting to know them. It's not "him," you know what I mean?
With Gordon Ramsay's MasterClass videos, you didn't get that impersonal vibe. Rather, it feels like you are getting to know the real Gordon Ramsay—a side others don't know. The cooking courses make you feel like you're standing in the kitchen with him. (I think that's because of the video quality.)
That being said, there's one thing that all fans can really agree upon…
Being able to ask Gordon Ramsay a question is amazing.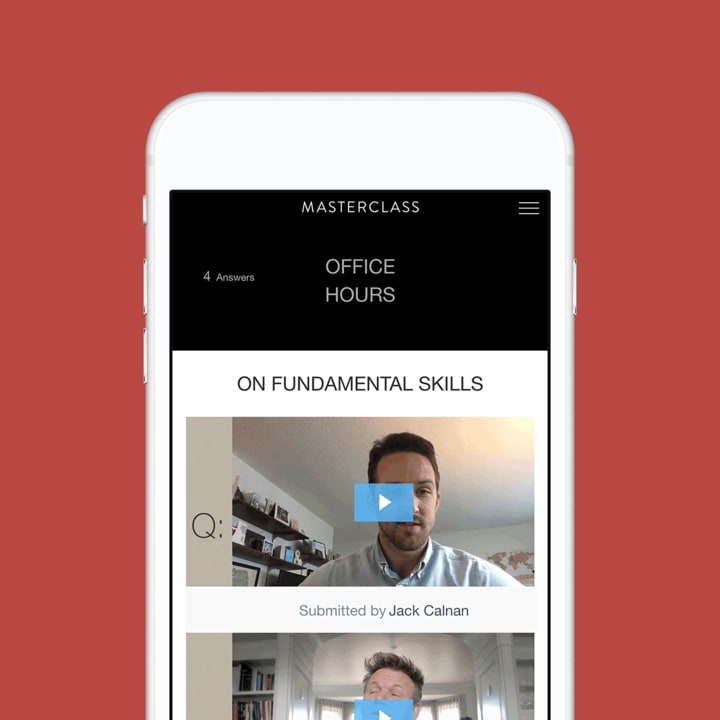 One of the best aspects of Gordon Ramsay's cooking MasterClass had to be the "Office Hours" service. This service allows people who took the course to ask a question via video, and get an answer from Gordon Ramsay himself. It's like an AMA, but better.
Taking this MasterClass was awesome on every level. I loved learning about how Gordon Ramsay got to the top of his career, how to pick herbs, and how to prepare meats better than ever.
These days, I use what I've learned to make better dishes that smell amazingly fresh. Oh, and that cooking rut I was in? It's gone, and has been replaced with a ton of new recipes.
Ossiana Tepfenhart is a writer based out of New Jersey. This is her work account. She loves gifts and tips, so if you like something, tip her!
Receive stories by Ossiana Tepfenhart in

your feed