How to Get the Best Jeans for Your Body
The best jeans for your body make you feel confident, look good, and are the epitome of comfort.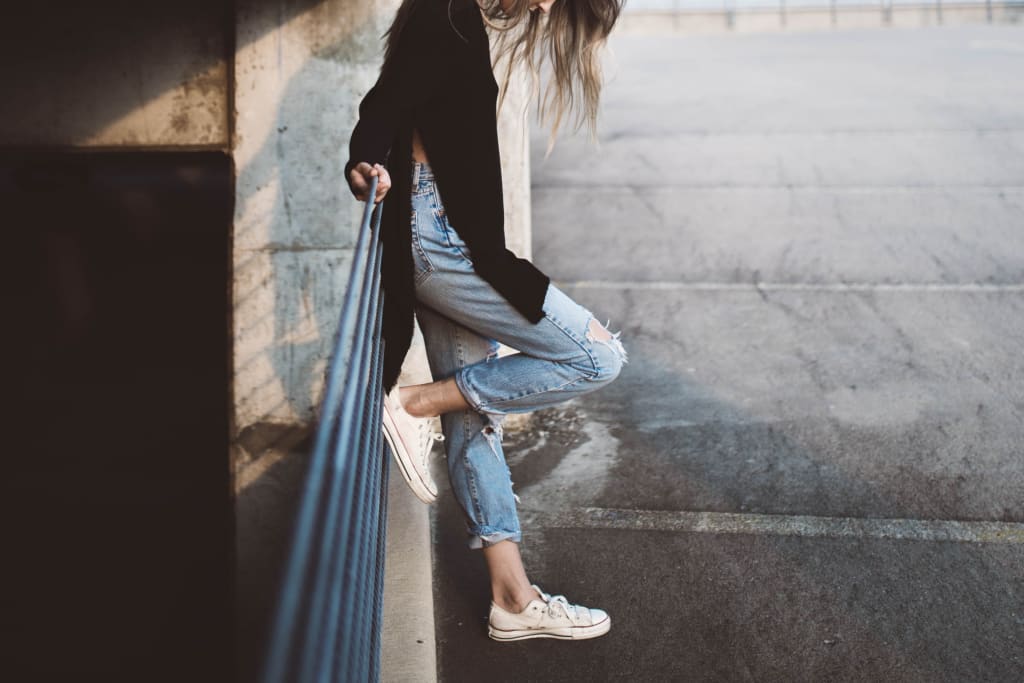 Is there anything better than slipping into a pair of comfy blue jeans? The best jeans for your body are going to be comfortable and cute, but it can be pretty hard to find that nowadays. The problem isn't the jean market; there are plenty of cute jeans out there! We have the problem of not knowing how to fit ourselves for a pair of jeans.
When we are out shopping, we just go with whatever style is popular. While that might be a good start, certain styles fit one or two body types and that's it. If you aren't the exact body type that the model was, the jeans end up looking strange and might not fit correctly. Thankfully, finding jeans doesn't need to be hard if you just follow five important rules for getting the best pair or jeans your body has ever known.
Know your torso.
What does torso length have to do with finding a pair of jeans? Actually, it has a lot to do with finding the perfect pair for you! Whether you have a long torso or a short torso, you need to know before you go shopping for new pants.
Women with long torsos aren't exceptionally tall, but their midsections are longer than regular. Because of this, high rise styles are going to fit a lot better. Look for the high rise styles that go above and a regular cut, so that they will comfortably sit on your hips. A contoured waistband can also help when your torso is really long.
Women with short torsos can be tall or short, but their midsections are shorter than normal. Mid rise or low rise jeans will look best on the women with short torsos because they will give you the appearance of having a longer torso.
Love your height.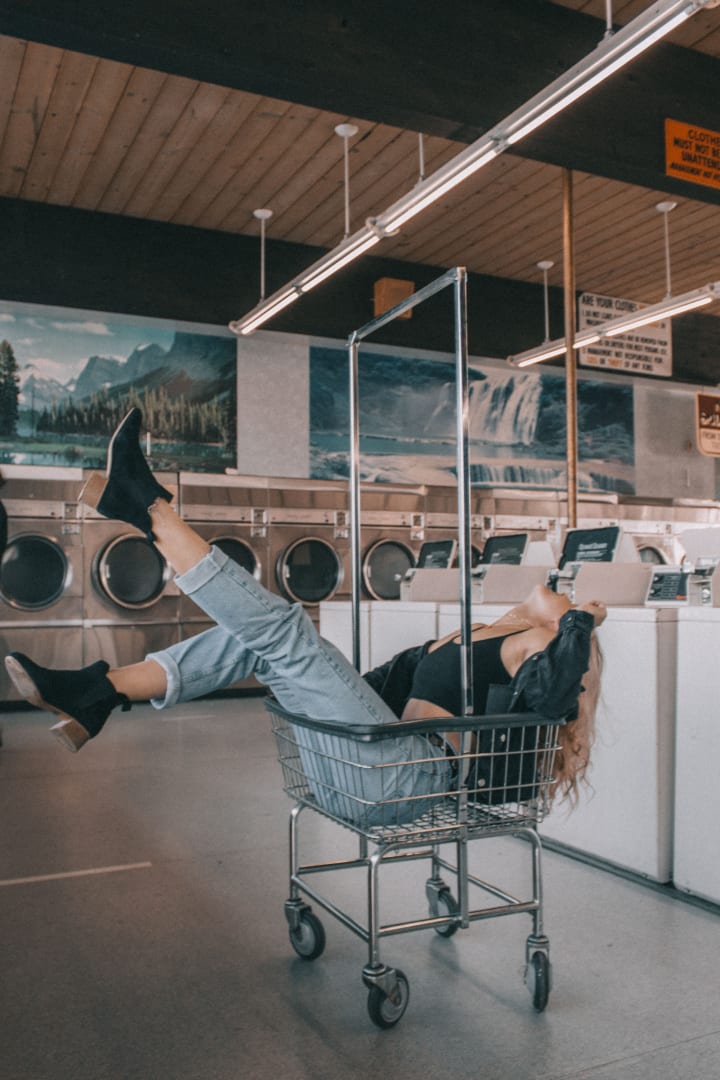 Short or tall, we love them all! Obviously, being short or tall has a definite impact on your denim. There are a ton of different denim brands, so don't be afraid to explore until you find one that will fit your length. Lots of jeans come in short and tall versions, which will help immensely on keeping the right length. Short women hate dealing with the baggy end of the leg because they are too short to fill them up, just like tall women hate dealing with jeans that suddenly become crops because their legs are so long! Look for brands that come in different inseam lengths.
Dark washes look great on everyone, but they also accentuate length. While this is a huge bonus for us ladies who are short a few inches, it could make tall women look even taller.
Accentuate your curves (or don't).
For many of us, we love the curves that we have. For others, not so much. There are also women who wish they had curves when they don't. Finding jeans doesn't have to be a hassle. Even if you want to accentuate your curves, or hide them, you can find the best jeans for your body by exploring different fits.
First things first, let's talk about the women who want to show off their curves. If you've got a big butt and you want to show it off, you're not alone! Work those curves! To get a perfect pair of denim that works for you, you need pants that are going to support you and show you off. Be willing to try the best skinny jeans for curvy women available to you, or remember that high waisted jeans with a contoured waist can make your waist look small and your butt look big.
On the other hand, if you do not want to show off your assets, you would benefit from the boyfriend fit jeans. There are many different ways to style boyfriend jeans because they are a lot looser, and are not meant to be worn tight. This is great because it will hide the curves that you do not want to show off.
If you don't have curves, and you wish you had, jeans that have bigger pockets on the back can make it appear that you have a larger butt than you truly do. This will help to give things a little "boost" so you feel good!
Those with large hips will benefit from high waist jeans just like those with a big butt. As for the ladies with large thighs, finding jeans may have been a problem for you in the past. If you go with wide leg flares, you shouldn't have the problem of them fitting your rocking legs.
Get with the stretch.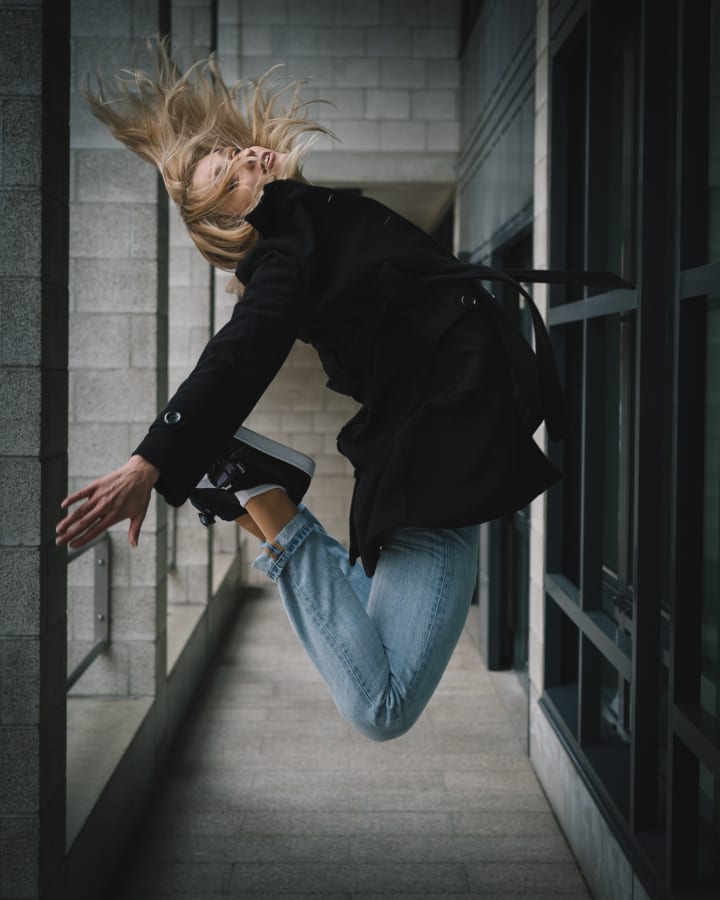 Perhaps the most important thing to familiarize yourself with these days is the stretch that is in jeans. Most jeans are now made with some stretch added to them so they can grow with your body and be a perfect fit. If you don't have a pair of jeans that have added stretch to them, it's time to get with the program! Not only can stretch make it easier for you to fit into your jeans, but it can also cover up and hide what you consider to be your problem areas. Stretchy jeans are about the only way you are going to be able to put on the ultra skinny jeans that look great with tall boots, so they are a winter staple.
Find your fit.
If you follow those four tips above, you'll be able to find jeans that might become your perfect pair. However, above all else, remember that it is you who will ultimately find the perfect fit for your body. You shouldn't be afraid to try different denim brands that you may not be familiar with. Everything looks different when it actually goes on, and you may find something you loved that you weren't too keen on when it was on the mannequin. Fashion is all about having fun, so make sure to find your fit and feel confident in whatever it is you choose.
Finding jeans in the past may have been difficult, but don't give up. With some cold months coming, jeans are autumn and winter comfy must haves. Just remember, the best jeans for your body are the ones that you feel the most confident in!