Fashion Blogger Secrets You Need to Know
Find out what fashion blogger secrets you need to know to become successful when you blog!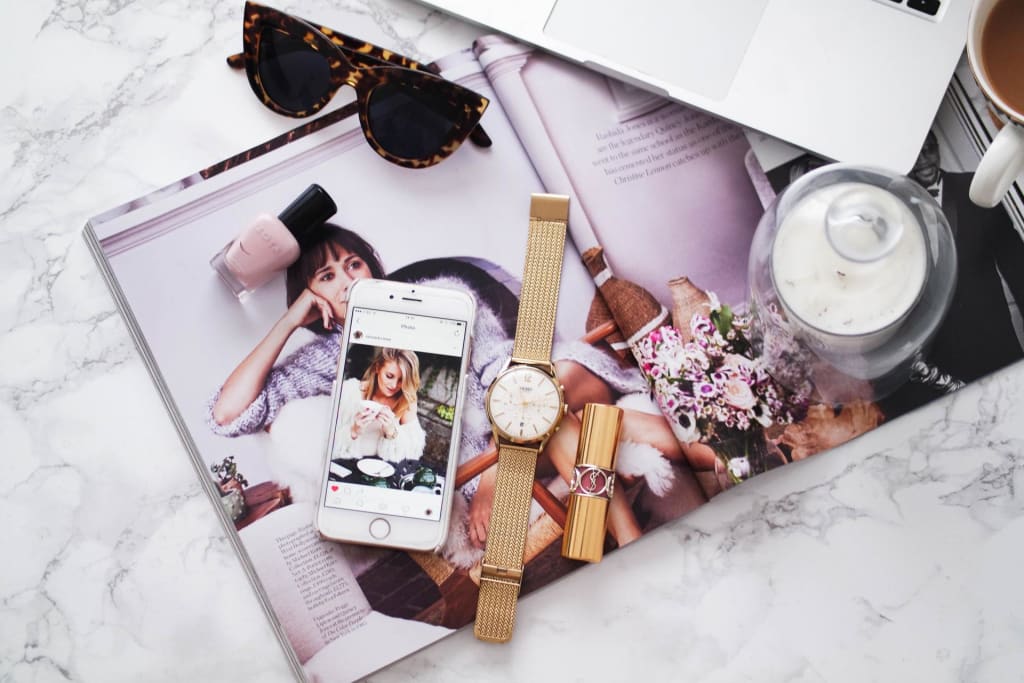 Are you thinking of writing a fashion blog? You've heard about how blogging can affect your health and want to pursue it? Are you already a fashion blogger hoping to learn about creating amazing content? You're in luck! We have the scoop on how to leverage your social media hobby into a full-time job and make fashion blogging your future!
We'll also share some fashion blogger secrets you need to know that show the less glamorous side of the job, just to keep your feet on the ground. We believe that If you're thinking about taking this own, you deserve to have all the information!
One of the best fashion blogger secrets that you need to know is that you really can turn your interest and love of fashion, design, photography, and beauty into a real job that has lots of ways to help you grow! Check out some of the great things in your future if you get right to work. Write that first blog post!
Secret #1: It's not always glamorous.
You probably have an image in your mind of sipping tea (or wine?) while dressed in the latest styles that you've received by working with brands and consulting with fashion experts. Your desk will look like the one in the photo above, and you'll have fresh flowers and perfect nails every day, right?
Well, the reality is that most people who work at home, fashion bloggers included, often find that they slip into comfort, rather than style. You may also be lonely if you live alone or alternately distracted by chores, children, or pets if your house is full. All of these challenges are manageable, but it's best to be ready!
Check out some resources like the one below on making work-at-home work for you! It's full of more fashion blogger secrets you need to know before you write that first blog post!
Secret #2: It can be hard to explain to others.
When you go out with friends or meet up with your family, you'll inevitably be asked, "so where are you working now?" or some version of "what do you do for a living?" and you may panic.
A lot of us feel like "I'm a blogger" sounds too much like "I don't have a real job." It's normal to be afraid that judgmental Aunt Susan or that cute guy (or girl!) you're talking to won't take you seriously.
So what do you say when they ask, "What does a blogger even do?" Think about what it is you actually do, and you'll realize that you have to have real skills to carry off the career of fashion blogger. You're likely part journalist, part researcher, part photographer, and a bit of an interviewer. Consider your personal fashion blog and all the work you've done creating amazing content. That can help you decide whether you reply, "I'm a fashion writer" (you are! You write blog posts!) or something else.
Also: be prepared for nosy Uncle Bob to want to know exactly how much money you make, and how often. For some reason, this seems to be an ok question for bloggers, but not for anyone else! Be ready with a snappy, but polite comeback like "enough."
It can be hard to explain to others.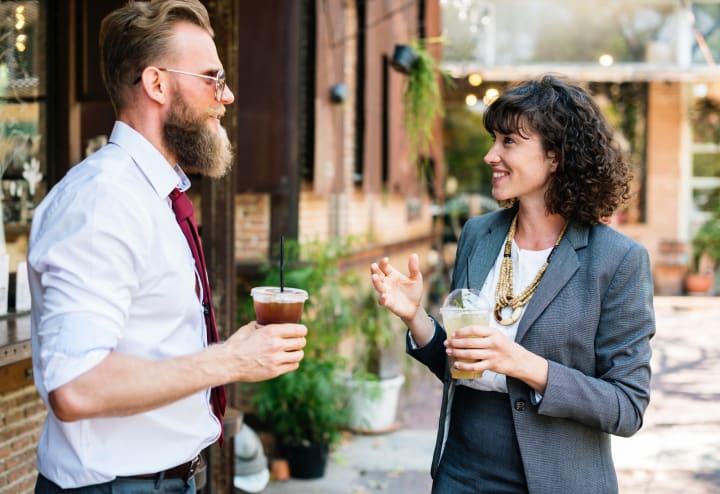 Secret # 3: You're in charge!
If you're going to be a fashion blogger, you're going to be self-employed. This means that all the nasty paperwork has to be done by….you! There will be invoices and forms, tax work and filings. Remember, you'll be basically running your own Human Resources department, by yourself.
You'll get the hang of it, but be ready to work! This fashion blogger secret you need to know is that you'll be in business for yourself!
Remember, when you're successful, you can hire an accountant!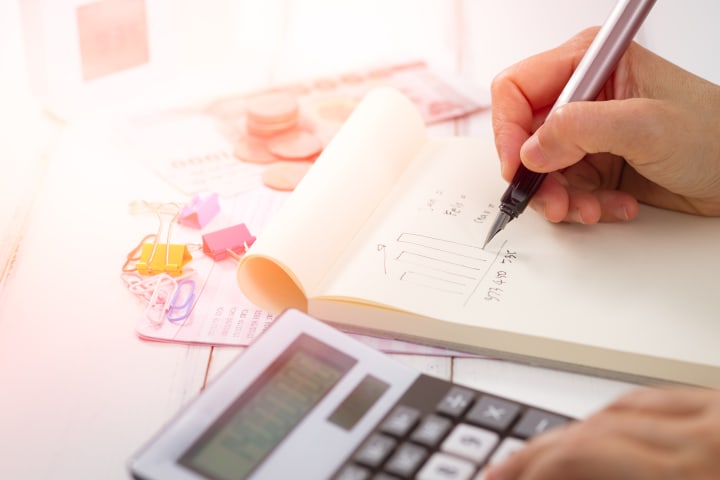 Secret #4: You'll learn to be a badass photographer.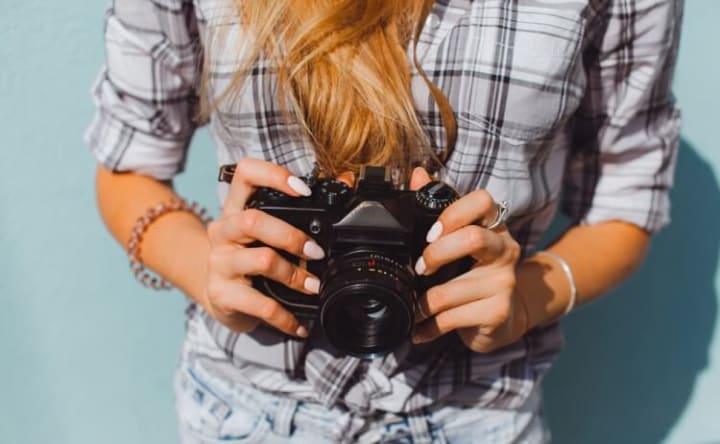 We've all dabbled in photography, especially now in this age of social media where we're forever taking photos of our food or selfies of the cute new hat we bought. Taking on a fashion blog as a career though, will force you and give you the opportunity to create really amazing images of yourself and others!
You'll be able to make great gifts of photos, chronicling everything you'd like to, and look like a superstar to everyone who sees you!
Need some extra cash? Well, you're a professional photographer now! You can hire out your services and get paid while getting more experience.
Secret #5 You'll spend money you didn't expect to.
You'll be taking photographs of yourself in clothing, jewelry, and accessories, right? That's one of the fun things! But if you really look at famous and successful fashion bloggers on social media, you'll see that their photos always feature cute backgrounds and colorful props like fresh flowers or fancy candles.
Since you can only recycle these so many times, you'll obviously need to keep buying more! (And then learn how to take them off the income tax!)
Secret #6 You'll be doing what you love!
A fashion blog is about what YOU find beautiful, interesting and inspiring. It's about creating amazing images and looks to share with everyone on social media!
The love will grow, too!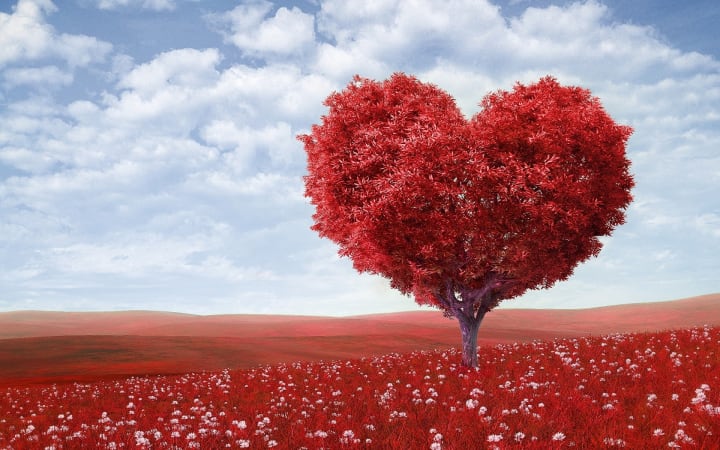 Secret #7 Working with brands can be hard.
Once you get rolling, you'll be blogging about specific products and specific brands that they make available to you, hooray! In return, they'll want the last word on what kind of images you use that feature their products. Fair, right?
You need to remember though that you'll be pretty low on their priority list, and they may be very slow to communicate with you. So you may wait for an agonizingly long time for them to get back to you, all while they're wondering if they hate the work that you sent and if you're going to have to start again!
Secret #8: If you work hard and share your passion, it can make you money and be a full-time career!
Blogging doesn't have to be your full time job, but it can be! It's true—successful fashion bloggers have tons of opportunities to explore the possibilities of working with brands, teaching classes and making sales to make a very nice living!
There are lots of ways to parlay your blog into a paying career.
Secret #9: Fashion bloggers are friendly and helpful.
There is a lot of good advice out there on how to get started, and all you need to do is reach out, and others will help! Buckle up, do some reading, and get ready to write your first blog post!
Secret #10: Just go for it!
We mean it. Follow your dream! Work hard, but keep your head up, and don't let anyone tell you that it's impossible!
Close your eyes and imagine how wonderful it will be to write your first blog post and see the interest and good notes coming in! Follow these fashion blogger secrets you need to know and you'll be on your way!
Visualize your success!