10 Spring Accessories Everyone Loves
For those of you living in an eternal spring, it's never a bad time to stock up on spring accessories for every occasion.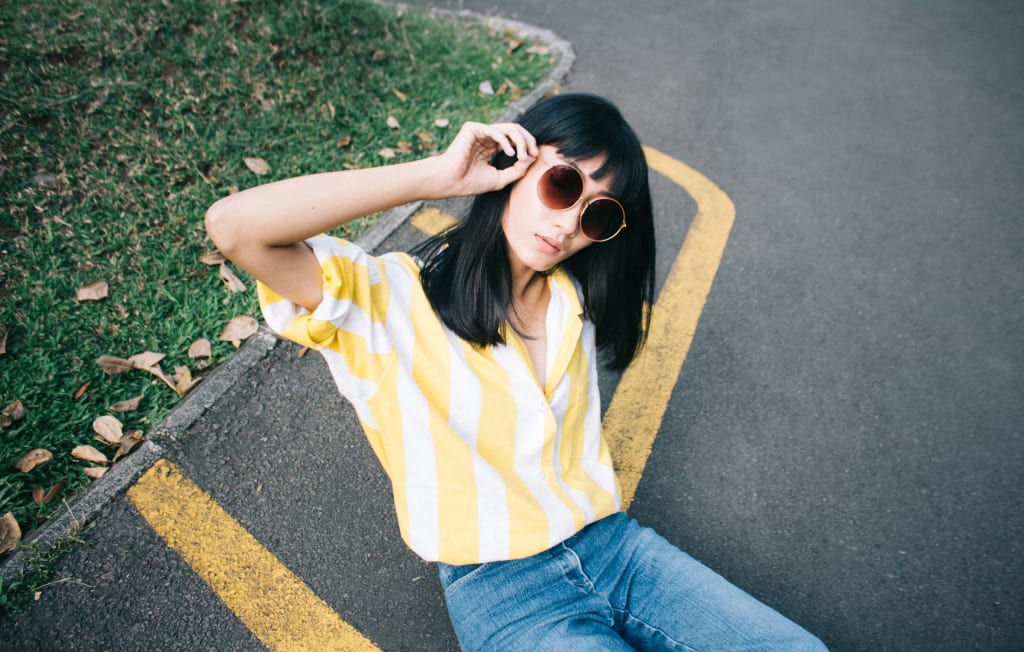 Winter weather puts a damper on showing off your own personal style, doesn't it? The cold air makes it impossible to flaunt your figure well, not to mention how much it limits your ability to accessorize.
We all breathe a sigh of relief when spring is finally here. If you're like me, you celebrate by buying up some nice accessories that are perfectly apropos for the season. I mean, why not treat yourself, right?
Getting good spring accessories has never been easier. These cute trends will make anyone smile—and are guaranteed to get you compliments.
Sunglasses always make a statement, but fashion experts all agree that it's time to kick that statement up a notch. Vogue pointed out that the way sunglasses are expected to change things up is going to be pretty surprising for most. Smaller is bigger now!
Thanks to Bella Hadid, smaller statement glasses are becoming more accepted. Mirrored glasses, such as the ones above, are also as hot as ever. They're a great pick for folks who love festival fashion, or anyone proverbially looking at the world through rose-colored already. Plus, these glasses are among the best women's sunglasses under $100. Thrifty, chic, and stylish never looked so good.
"Holographic" material has been going strong for several years now, and it's easy to see why. This plastic looks amazing, and has the added perk of changing color depending on how the sunlight hits them.
Though they were mostly known as a festival favorite, transparent bags and holographic accessories are starting to become more mainstream. This is a great thing, considering how affordable they are!
One of the most versatile spring accessories money can buy is a simple gold necklace. Though a lot more trends are expected to get a lot more flamboyant in upcoming months, there's still quite a lot of good to be gotten from subtle statements.
A simple gold necklace with a geometric embellishment, such as the one above from LA Benevolence, will look amazing with any outfit. It's the simple things that matter, right? Plus, you don't need to rely on this accessory being springtime fling; a necklace like this will be among the cutest jewelry for summer you own, too.
If you're not a fan of transparent bags, then you might be more interested in another major trend hitting store shelves: painted bags! It's true, designers have been missing out when it comes to their bright colors and artistic side.
You're going to start noticing bags that are bright, colorful, and super artsy. This beautifully painted bag is a perfect choice for coffee house lovers and fans of "library chic."
Another brightly colored item on this must-have spring accessories list this year are high heels. More specifically, trendsetters have started to take a look at neon high heels and strapped sandals with a splash of color to them.
Pairing these with a pretty spring outfit is a cinch. Just grab a solid color dress and match them up. Of course, they can also do well with a nice pair of jeans, too.
Cloth headbands really are a staple in many parts of the country, but this spring, expect to see them everywhere. Headbands are warm enough for cooler days, yet awesome enough to wear on hotter days.
These spring accessories can run the gamut from the most basic of accessories to an extreme statement. If you're looking for versatility, getting them in black and cream will be one of the smarter fashion moves you can make bar none.
If you were celebrating the trend of chunky heels, I have some bad news for you. Pumps are very much back in—and not just for the office. Because of their popularity and appeal for almost every outfit, they are one of the safest bets for spring and summer fashion.
Black pumps are the perfect example of a must-have staple. It's also one of the best pairs of shoes for any occasion. The same can be said of a nicely colored pump. Either way, you need to buy these shoes if you haven't already.
A lot of the better spring accessories you'll see are capable of dialing your statement up or down, all depending on how you wear them. Minimalist jewelry is a good way to go—always has been, always will be. That doesn't mean you can't enjoy a little extra fun with it, though, especially when you're already rocking all-purpose outfits anyone can wear.
These cute, thin rings are pretty enough to wear solo, but also can be stacked on top of one another for added appeal.
Yes, everyday sneakers are best off in black and white. However, when spring is involved, you might want to splurge on a nice pair of sneakers that are meant to turn heads. This trend is turning brightly colored, embellished sneakers into the hottest of all spring accessories.
Get studded sneakers if you so choose. Or, go for these embellished beauties. You really can't go wrong, so long as you're trying to make a statement.
Festival goers may have kicked off this trend, but now mainstream designers are adding a touch of class to it. A well-made, stylish belt bag on a chain is now one of the more coveted spring accessories you can buy.
This is a bag that can work well in both warm and cold weather. It can also work with almost any garment you want to pair them with. I'm a fan, and once you get yours up, you will be too.
tips

Sasha Konikovo
Born in the Ukraine and currently a citizen of New York City, Sasha Konikovo has become obsessed with makeup, fashion, and anything that keeps her svelte figure looking sharp. She hopes to marry a billionaire and have a lifestyle like Paris Hilton soon enough.
See all posts by Sasha Konikovo →