Top 10 Books on the History of Fashion
Want to get a crash course on style? Books on the history of fashion will show you how clothes evolved through the ages.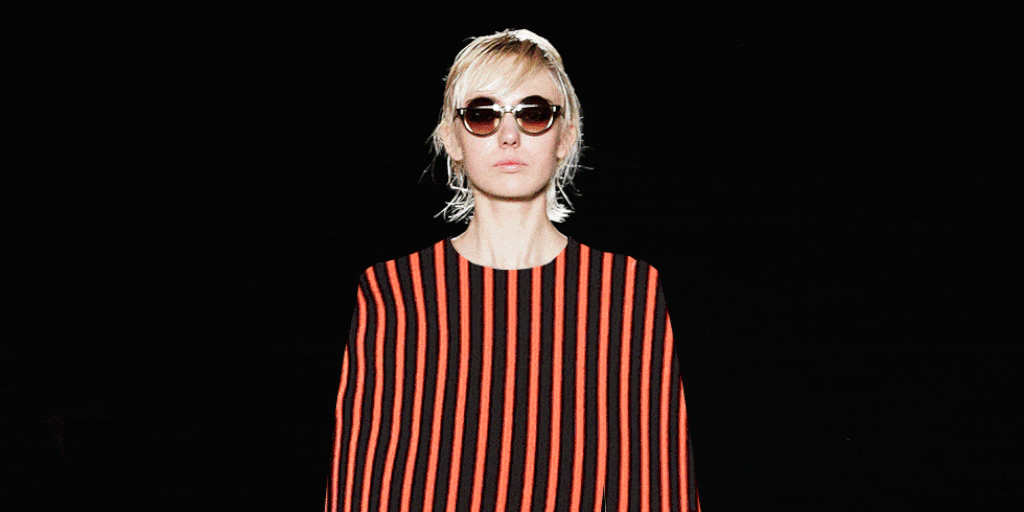 Did you ever wonder how most fashion designers get their inspiration for their design lines? Many, if not most, use trends from the past to help them create the new styles of the future.
A typical fashion designer will go to school to learn the trade, and when they do, they read multiple books on the history of fashion. A good fashion history book does more than just inspire; it helps you understand what makes good fashion great.
That's why everyone who wants to understand fashion should read at least one or two fashion history books. It's just a good way to develop a higher understanding of what makes stylish people stylish.
Some great books focus on a certain designer, others just span entire eras. Either way, they offer a lot for the right person. If you really want to get a great foundation for fashion, consider reading these excellent titles below.
20,000 Years of Fashion is one of the most popular textbooks to discuss the history of fashion from its very roots—and it's an incredibly telling journey, really.
Francois Boucher offers insight on how fashion changed with culture and technology, plus amazing images of some of the oldest clothing discovered by archeologists. Every era of fashion is divided up based on the technology and uses that the clothing has.
If you've wanted to see how fashion shifted from century to century on both a commercial and stylistic level, this is one of the best books on the history of fashion to buy.
The Smithsonian DK collection offers amazing books on just about every topic—all of which are excellent for both children and beginners on any subject. Fashion is their take on books about the history of fashion, and they really outdo themselves here.
Beautiful photos that are chock-full of color, excellent doses of knowledge on major trends, and beautiful visual guides to every major change in the fashion world make this a great companion to any budding fashion designer and avid fashion reader.
True fashion historians can tell a lot about couture by just looking at a dress—including what time period it was from, where it was worn, and by what class of person.
How to Read a Dress explains all the little nuances that changed in clothing as years passed. This awesome book lets you in on the little things people don't notice when they look at historic costuming and fashion history, and also might inspire your next outfit, too!
It's no secret that fashion really changed in the past century. We went from corsets and petticoats to what is now considered modern clothing—and the way it's affected our society as a whole shows how much of an impact clothes can make.
Cally Blackman's 100 Years of Fashion shows how fashion's drastic changes transformed us all, and where the trends we take for granted first got their roots. It's a wild, wild trip that will make you appreciate the clothes you have on your back.
Interesting as the fashion world was in the 20th century, the 19th century also had its fascinating points worth examining. Melissa Leventon understands this, and created one of the most beautifully illustrated books on the history of fashion for this time period.
What People Wore When is an amazing blend between classical illustrations of fashion, stories that illustrate the intricate subtleties of fashion from each rung of society, and amazing insight on how fashion changes with social needs.
Do you ever get the feeling that fashion started to get a little bit sluggish these past couple of decades? Do you wonder what it takes for a modern business to bring clothes to store shelves? So did Teri Agins, which is why she made one of the best fashion books of all time.
In The End of Fashion, Agins does something few other books about fashion history do. She actually takes a look at how the fashion business model has changed—and where it's headed. More impressively, she does it while making the topic entertaining.
Everyone has gone shopping at a place like Fashion Nova, Walmart, or Payless once in their lives. Cheap fashion, or as it's now known, "fast fashion," is a staple of being able to dress well on a budget for many of us.
As budget-friendly as those items are, the trend of cheap clothing is having a very striking effect on the fashion industry. Elizabeth L. Cline is one of the first people to write a fashion design book for beginners about the history of fast fashion and how it is actively harming American designers.
Though underwear, shape wear, and bras make a huge difference in how clothes sit, we don't really think about them much, do we? It's really hard to find books on the history of fashion dealing with underclothes—which is why this book is so unique.
The History of Underclothes is a groundbreaking book that offers insight into the evolution of underwear, bustles, corsets, nightclothes, and more. It's interesting, and also fairly enlightening, to learn how the shapewear we wear once looked like.
Everyone has seen photos of individuals who partake in extreme fashion, and if you're like many of us, you probably wondered what they are thinking. You might even think this is solely a modern phenomenon. Believe it or not, this isn't the biggest era for weird fashion!
Corsets and Codpieces is one of the few humorous books about the history of fashion, and it's crammed with plenty of examples of how ridiculous fashion can be. This blast from the past will make you realize that the goth wear and phat pants of today are relatively conservative compared to the clothing of yesteryear, or that the great books about Victorian fashion out there probably aren't as boring as you might think.
Want to study like a student at FIT or any other fashion design institute? You might want to grab one of the textbooks on the history of fashion that's favored by professors of fashion design around the world. Enter: The Fashion History Reader.
This textbook is a great choice for people who want to have a truly innovative look on how fashion evolves through the ages, and sets the groundwork for an amazing career in fashion.
trends

Sasha Konikovo
Born in the Ukraine and currently a citizen of New York City, Sasha Konikovo has become obsessed with makeup, fashion, and anything that keeps her svelte figure looking sharp. She hopes to marry a billionaire and have a lifestyle like Paris Hilton soon enough.
See all posts by Sasha Konikovo →