Best Women's Sunglasses Under $100
2018 brings us the most trendy women's sunglasses under $100 that will make you look like a Hollywood star!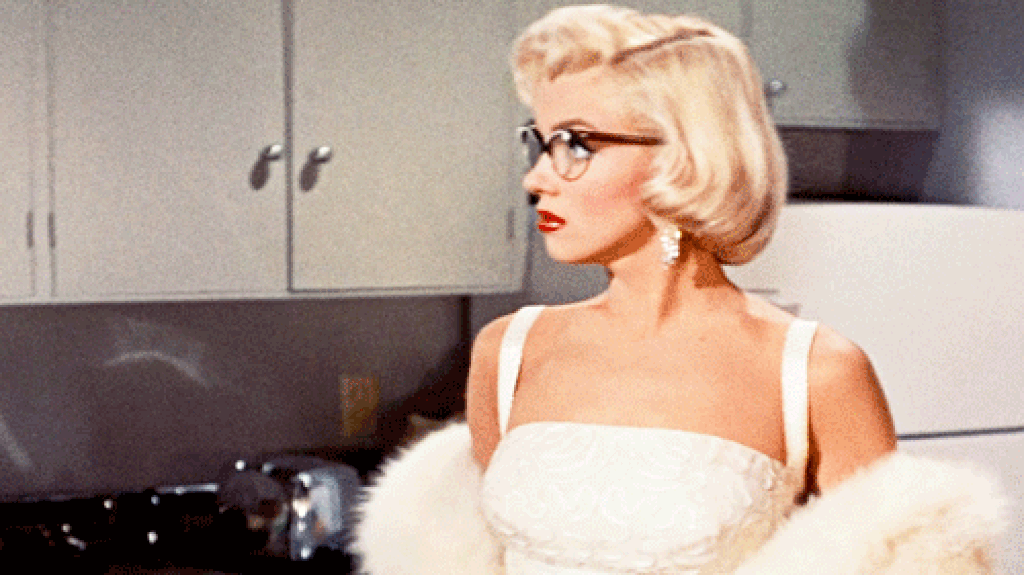 Picture from the movie How To Marry A Millionare
One thing that describes women so well is the desire to have more and more clothes and accessories even if we don't need them, and women's sunglasses under $100 are definitely one of the items that most of us are looking for.
This wonderful piece fulfills many functions for us. As well as being an accessory that brings life to an outfit, it also gives us the option to highlight our personality, protect us from the sun, and even allow us to hide from some people.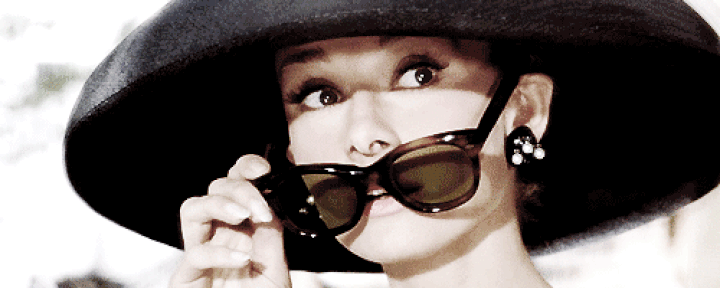 In case you were expecting a Christmas present that never arrived or you just feel like rewarding yourself with a good pair of sunglasses, here we are going to give you some incredible options for sunglasses that are under $100. We are sure you'll find the perfect piece that'll flatter your face shape and will also make your wallet grateful.
One of the accessories that never go out of style are the round sunglasses. They have been popular since we can remember, and these beautiful Jones sunglasses remind us why people are so obsessed with them!
Although we can fairly say that these type of sunglasses fit perfectly to most faces, we specially recommend these round lenses to those with rectangular or heart-shaped faces, they will make your features look more harmonic and it'll accentuate your best qualities.
These Jones sunglasses come with incredible features such as scratch-resistant lenses, and they have been made with cellulose acetate which makes them incredibly resistant and flexible. These sunglasses are definitely ones that won't easily break and that will last you forever.
And if you're not convinced enough, it comes in the most unique colors. Rose Guava and Lemongrass colors for an elegant and sophisticated look and Oak Barrel for a trendier choice. If you ask me, nothing can describe a better quality-price piece than these Jones sunglasses!
If you're a fashion lover and you're always on the search of fresh and creative looks, these Phoenix sunglasses need to be in your shopping list ASAP.
These cat eye sunglasses are everything. They come in many different colors for every human taste, and their quality have nothing to envy to those with a higher price. They are scratch resistant and they have polycarbonate lenses, which is one of the best materials in the market.
It's good to mention that cat eye sunglasses look good on every face shape, from oval and round faces to heart shaped and squared ones. So you don't need to worry on whether is going to look good or bad on you, there's a good chance that you're totally going to rock them.
We have seen cat eye frames since the '50s when the famous "blonde bombshell" Marilyn Monroe made us fall in love with her style and fashion choices. These glasses make it clear that fashion is a never ending cycle and they are here again to demonstrate just how trendy, vintage and elegant an outfit can be with the help of a pair of sunglasses.
These beautiful sunglasses by Asos will make any piece of clothing look ten times better. And what's best is that you can purchase these for less that $20. Isn't that amazing? They're so cool they're almost like futuristic sunglasses!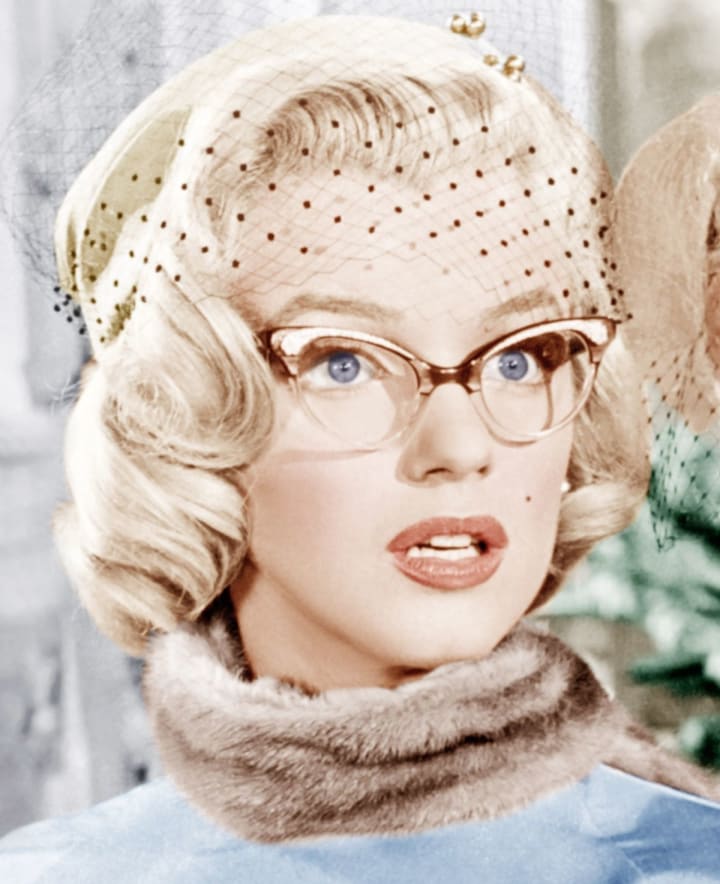 Kate Spade is known for its elegance and quality, and the Angelique cat-eye sunglasses give you just that. They are 100% made of plastic and it promises to last you a good amount of time, although it gives you a one-year warranty in case of anything happening.
If you are a lover of vintage or elegant fashion, these pair of sunglasses are definitely your thing. Besides, the clarity of its frames makes it suitable for any kind of event, maybe an elegant brunch or just for going to work. It will almost feel like you're not wearing sunglasses at all, but with the protection and classiness they offer. You'll be dressed to impress with these glasses on.
Oversized sunglasses may be for the bravest ones and for those women who are not afraid to opt for a riskier choice. Although these sunglasses are beautiful without a doubt, they are not easy to pull off.
These type of women's sunglasses under $100 tend to cover most of your face, and this is one of the reasons why famous people love the oversized sunglasses so much. But for the same reason, we would recommend this type of sunglasses for women with a larger face shape. Remember that these sunnies will cover a lot of your face and they will be a huge part of your look. So opt for a simpler outfit if you decide to wear a pair of Nancy sunglasses.
If you are looking for a modern and unique piece, the Vivien are the ones for you.
Personally I find these type of sunnies to be my favorites. They are the perfect accessory to go outside for almost any occasion, and their variety of colors makes it almost impossible not to find the ones you like. One of the most beautiful colors has to be the Vivien Rose Quartz as it's unique and sophisticated, but yet trendy and easy to pull off. It combines with every single piece of clothing, so it's possible that you won't give these pair of Vivien sunglasses a break.
Purchase these women's sunglasses under $100 and we promise you won't regret it! These are also a must-have for the 2018 festival season.
Timeless and sexy, these turned-up silhouette never disappoints. If you want to embrace the vintage and retro look once and for all, this is the time to do it.
These 50s white sunglasses from Asos are a perfect choice for many outfits, from the most retro jacket to a cute floral dress. Some of its details is that it has moulded nose pads to add more comfort to the area, dark tint lenses that will protect you from the sun, tapered arms with curved temple tips fo a secure fit, and a beautiful cat frame that will make you look more extravagant and out of the ordinary. With just paying less than $20, you'll be purchasing one of the coolest sunglasses styles.
These polarized sunglasses from Eye Love can never miss in your collection. Besides being extremely practical, they offer the polarized lenses that will get rid of the sometimes annoying glares that makes it difficult to see properly. It will help you look better while you're driving, playing a sport, or even spending sometime on the beach.
One thing that makes Eye Love so unique is that they have an incredible initiative where, from every product a person purchases, Eye Love will give an eye exam and glasses to those people in need. So every time you buy some of their incredible sunglasses, you'll be also helping someone who desperately needs a pair of glasses but can't afford it. You get to have a cool pair of Eye Love Sunglasses while making someone else happy.
Slightly big cat eye frames are the most favorite choice for famous women in Hollywood. It gives a stylish and a sexy vibe at the same time, and you can never go wrong with these combination.
Tilleys sunglasses come in different colors like Espresso Tortoise, for a more "grown" look. Grapefruit Soda, which resembles to a very feminine and elegant vibe, and finally the Petao Tortoise, a pair of beautiful sunnies for a stylish woman.
Like the ones we have seen before in Warby Parker's collections, they come with UV protection and scratch resistant lenses. We can firmly say that these type of sunglasses will last you an eternity, which confirms that Warby Parkers sunglasses have one of the best qualities in the market.
The Madison is made for women who appreciate the simpler accesories. They are not looking for eccentric and oversized sunglasses, what they prefer is something more classic and easy to combine with. If you resonated with that description, the Madison model is the one you are looking for.
They come in all the shades colors you could want, and its proportions are perfect for any type of face shape. They are small enough to sit subtly on the face, but large enough to protect you from the sun. It's very clear that Komono knows and studies its clients in order to understand what they're looking for, and so far they have gotten it right.
These rose gold sunglasses are a dream for those women who can't get enough of pink. Between its caratheristics we can see that they are round frames, perfect for women with squared and face shapes. They also have adjustable silicone nose pads, which are a blessing when you are constantly using glasses. These pads will prevent the glasses from falling whenever you look down, which can be a really annoying feeling sometimes.
The Glamorous sunglasses are meant to be used to on an everyday basis, so these glasses will give the comfort you need, they will offer you UV protection, and they will look absolutely amazing on you.
When we find very cheap sunglasses, we immediately think that they don't have quality. With these ATTCL sunglasses it's the opposite! We can finally find such an incredible product and say that these sunglasses have very good quality and you can purchase them for less than $15.
The vintage fashion round arrow style sunglasses provide the highest quality and they are also the most fashionable sunglasses. These type of shades are accessible for all kinds of budgets, and their designs are so unique and perfect that they come from Italy itself. They also have UV protection and they come with polarized lenses, which make them a great option if you constantly use them in your everyday look.
The Clementine Sunglasses give us a unique frame with its exaggerated brow and its hint of a keyhole bridge. They are sophisticated and glamorous, perfect for any formal event or an upcoming party you have been planning.
They come in two different shades and they also offer the best quality that the Warby Parker sunglasses usually offer. These beautiful sunglasses can make you stand out at any second, and they are also comfortable and offer UV protection.
Dark sunglasses are a must in every women's collection of sunglasses. They look good with every piece of clothes you can imagine and they are also practical and simple.
The Hawkers Warwick round sunglasses offer high quality frames made from durable acetate and stainless steel, which makes them almost impossible to break or damage in any way. They also offer UV protection and glare-reducing lenses.
These Hawkers sunglasses have a round shape frame, a perfect choice for almost any women's face shape. But in the case of round faces, we would rather recommend you other sunglasses styles such as the cat eye frame or the squared ones. These will accentuate your features a lot more.
These are the perfect cat eye frames for those women who are on a tight budget. These beautiful sunglasses offer you a ton of different colors that will leave you wanting more.
They have an unbreakable frame, colorful flash mirrored revo lenses, foreign style comfortable nose pads, solid metal hinges and exquisite temples that ensure you'll purchase a good pair of sunglasses.
They offer a light-weighted and elastic material that will give you a stress-free wearing experience. It also is skin-friendly and anti-allergy tested.
The cat eye Livho sunglasses also have environmental and skin-friendly materials. Elastic and weight-free features enables you a long-time wearing without fatigue.
We've seen these type of sunglasses everywhere. The truth is that they are the perfect definition of simple and stylish.
These Pearl sunglasses from Warby Parker are a good choice for those women who prefer the safest option. They come in Jet Black color and Marzipan color, the last one being a little more elegant.
Like all the sunglasses that these brand offer us, they are made with the best materials for sunglasses. They feature scratch-resistant lenses and offer your delicate eyes a 100% UV protection, so these are perfect for a sunny day outside where the sun is just too much to handle.
The oversized squared sunglasses arrived to the fashion world not son long ago, and they have decided to stay relevant and on trend for a few more decades.
These Quay sunnies offer an affordable price point. They are the perfect choice for those who love edgy fashion trends and those who have a fearless style, a carefree attitude, and a fresh perspective.
The large size collection is for those who aren't afraid to be bold. Quay's large frames stop at the side of the face and fall at the cheek. And they also come in a different variety of colors that makes it hard to decide which one to buy. They're the perfect dark shade for going outdoors, but yet still light enough to use them in the commodity of your house.
If you are tired of dark sunglasses, the Raglan frames may be the ones you are looking for. These paloma crystal pink sunglasses will accentuate your femininity and your fashion style as well.
Warby Parker's sunnies are known for its quality and simplicity, so if you decide to purchase these sunglasses that are under a $100 you won't regret it, you will see that you won't feel the need to buy any other sunglasses for the rest of your life (unless you find a really good deal for a pair of sunglasses that you "totally need in your life").
Those round shaped sunglasses you once saw your parents wearing are back and strong in the fashion world, and they're here to stay for a few more decades.
If you still don't own a pair of these John Lennon style sunglasses, we highly recommend these vintage round flip up sunglasses. They are made with high quality materials and COASION also offers lifetime warranty in case that any broken problems happen.
If you aren't convinced enough as to why you must have these pair in your collection, let me tell you that they are only $14! That's an excellent price for an even better purchase. You won't regret buying this beautiful pair and it will almost be free of charge for the style they'll give you.
Asos sunglasses never let us down. Their quality and price is something you're going to have trouble finding somewhere else. A $20 pair of sunglasses can offer you higher quality than many other choices that are way more expensive.
Not to mention that they have a large range of styles to choose from, and these round metallic glasses are a perfect choice if you are into modern and trendy styles.
These Asos sunnies offer a different detail that many other sunglasses don't have. They are made from metal and have gold details around its design. These particular feature makes them unique, and its a great option when you want to look "badass."
The Piper sunglasses are a renovated cat eye frame with a winged cutaway detail at the temple. They offer a new way to the cat eye sunglasses we are used to see, as these come in bigger lenses that resemble the round shaped frames.
They come in two different shades, which are enough for any possible outfits you could have in mind. They are simple and yet trendy. Cat eye sunnies have been in the fashion words for many years, and the reason that they are still relevant and on trend is that its silhouette flatters all women. We could say that these type of sunnies are a safe option if you don't know which one to buy.
Now that you have all of these options for women's sunglasses under 100$, you can buy the ones that most fit your style!