Best Military Smartwatches on the Market
Are you tactical, committed, and in desperate need to find out what time it is? Then these military smartwatches are for you!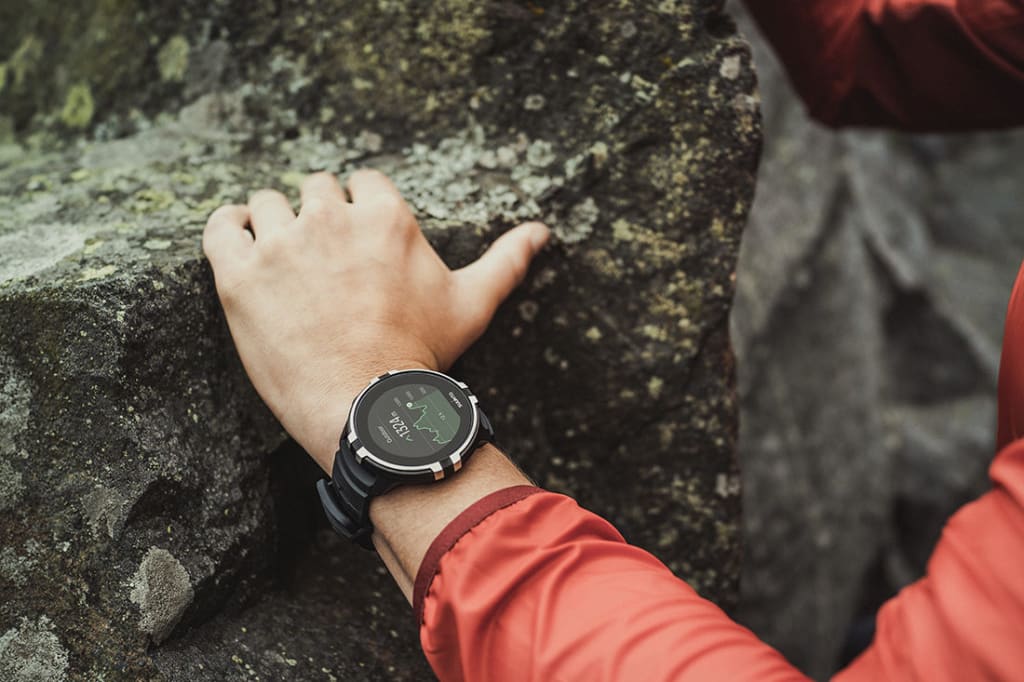 If you're anything like me, everyone around you has a smartwatch, raved about it, and annoyed you to the point where you had to get one too. Or maybe you're in the "annoyer" category and forced a friend or family member to get one. Either way, it was the right move to get one and people should not feel guilty for bragging about their newest device. This is especially true for military personnel.
The newest military smartwatches have a ton of great features, from being able to control music and play your favorite deployment playlists to tracking your exact location using GPS. At the very least, these devices will prove to be one of the things that get you through deployment boredom. However, there are so many smartwatches currently on the market, it can be hard to separate the useful and fun from the overpriced and underwhelming. Luckily for you, I have assembled the best of the best below to help you begin!
The Mission 48mm by Nixon can do it all; it's water and shock resistant, is made of ultra-tough Corning Gorilla glass (specifically designed to endure drops and be thin enough to work with touchscreens), and the watch face is incredibly cool and customizable, coming in a variety of colors. The touch-screen displays several different tracking variables, including surf and trail conditions, and is up for any task you throw at it.
It comes with a GPS, thermometer, altimeter, barometer, e-compass, and humidity reports, all pieces of information that can be especially useful to soldiers fighting abroad in unknown terrains. The durability and style of classic Nixon watch are mixed with smart abilities like SMS, calendar, e-mail, and crucial environmental information, this is definitely worth the price.
The WSD-F10 has a built-in monochrome LCD and color LCD screen. It is water resistant up to 165 feet, making it good for intermittent swimming, but not suitable for diving or prolonged time in the water. The screen is the main selling point for this watch and it is easy to see why. The easy to read messages and accessibility of the screen mimics an iPhone or Android, making it one of the simpler military smartwatches to use and operate.
This watch is perfect for military personnel who rely on dependability. The WSD-F10 is in compliance with the military standard endurance tests put out by the U.S. Department of Defense. That means it can stand impact, vibration, and any other harsh outdoor conditions that can be found in the field or in hostile foreign locations. It also contains sensors that act as an activity tracker while giving you suitable environment information. All in all, this is a quality military smartwatch that you should consider for the screen alone.
Whenever I hear the word Spartan I can't help but think of King Leonidas from 300 or Master Chief from the Halo franchise. If this military smartwatch makes me anything like either of them, then it was money well spent. The Spartan offers six unique color choices including gold, black, sandstone, blue, amber, and ocean. Those are not colors you see associated with watches most of the time.
As well as being one of the more stylish military smartwatches, the Spartan is perfect for outdoor activities (like fighting off Persians or the Covenant, for example), as it contains training modes for over 80 sports. With taking care of your body being one of the great tips for transitioning service members, having a smartwatch that has a multitude of sports functions can help to readjust to civilian life. Coming with GPS navigation and water resistance as well, there is no reason for you not to try this watch out.
The coolest feature of this watch by Garmin is the Garmin Pay option. This will allow you to pay for products and services with just your watch. No phone, wallet, or credit card needed. So if you're living the active lifestyle many service members partake in while at home or are deployed far away and don't trust bringing your wallet away from the base, this watch has you covered. Garmin has partnered with most of the major banks and credit cards in order for your use of Garmin Pay to be quick and painless.
Garmin also offers thousands of free watch customizations for their watches, allowing you to select the style. With a preloaded GPS, and 15 indoor sports apps, including yoga, running, and swimming, this would also fall under the "GPS watches" and "fitness" categories under military smartwatches. Easy-to-use, fitness features, and a virtual ATM built-in sounds good to me.
The Ionic Smartwatch from Fitbit allows you to store music, download playlists from Pandora, and has up to a four-day battery life (if used efficiently). Anyone with any kind of technological device knows that a four-day battery is straight out of science fiction. I'm pretty sure one of the episodes of Black Mirror seasonfivewill be based on this very watch...
The long battery life and music capabilities are perfect for military members who don't know when they'll have access to their next charging opportunity. It's from Fitbit, the pioneers of wearable fitness bands, so this watch is perfect for all you athletic junkies who want to track all of your progress and results. There are both large and small size bands that come with the watch for the perfect, comfortable fit. If you're looking for a watch that will have you covered in the fitness and music departments while giving you a long lifespan to rid yourself of boredom or pass the time, this is your best bet.
The Steel Smartwatch by Pebble is a flashier military watch, reasonably priced, and performs almost all of the functions as the other, more expensive smartwatches. The screen is made from marine-grade stainless-steel (the preferred steel for use in marine environments because of its greater resistance to pitting corrosion) and Corning Gorilla Glass, which you already know is as tough as they come.
You can access your email, texts, incoming calls, calendars and access your favorite apps on your wrist. It has a rechargeable battery that can last... five to seven days at a time! So for veterans and active service members who require their devices to have a long lifespan, here's another, slightly longer, option. Will Black Mirror have any episodes not regarding military smartwatches and their battery life next season???? Probably not.
Yet another Garmin from their Vívoactive series, this model comes in sizes regular and extra large, tracks your heart rate all day, and has a water resistance of 5 ATM. It can track all your movements, even if you're just pushing a shopping cart or taking a jog around your base. The HR is built with a sunlight-readable, high-resolution color touchscreen that is easy to read, regardless of where you find yourself.
It can last up to eight days if you're strictly using it in watch mode. There are also several sports modes to track any fitness training you do at home or while deployed. Unfortunately, the Garmin Pay feature is not installed on this smartwatch, but it works in every other way you need it to and is the cheaper Vívoactive option. That's one heck of a deal.
The Casio Pro Trek Smart links with phones, apps, and Google features with ease. Including miniature built-in sensors that measure altitudes, atmospheric pressure, and directions on a full-color map, this watch accurately senses changing natural phenomena and displays positional information. It is made with mil-standard 810 g durability and is 0.8 millimeters thinner than the first generation.
As was the case with the other watch by Casio, the Pro Trek has passed the necessary steps and is military compliant in environmental performance. This means you can use it anywhere and it will provide you with a precise layout of your surroundings, a certain plus for active military members overseas. The only downside is the low battery life compared to the other military smartwatches (one day, if that). However, with the number of application features it offers, it makes sense for the battery to be drained quickly.
The Gear S3 Classic is compatible with Androids and iPhones and has a variety of features, including a Samsung Pay attribute, similar to Garmin's, that allows you to pay wherever you are, provided you have your smartwatch on you. It is designed with a steel bezel that you can rotate to access apps and notifications easily.
In true military fashion, the Gear S3 is able to resist water, dust, and extreme temperatures. So no matter where you find yourself on your tour of duty, this watch can handle the elements there. Of the 2,100+ reviews on Amazon, 79 percent of people have rated it with either four or five stars. As far as military smartwatches are concerned, this seems like a safe bet to me.
gear
About the author
Huge sports fan, primarily hockey and football. Also a big TV and movie fan. Recent Marist graduate writing about whatever interests me!
Reader insights
Be the first to share your insights about this piece.
Add your insights