Tips for Managing Transition Stress for Service Members
No veteran is prepared to begin managing transition stress. These tips are meant to help mold this process into something easier.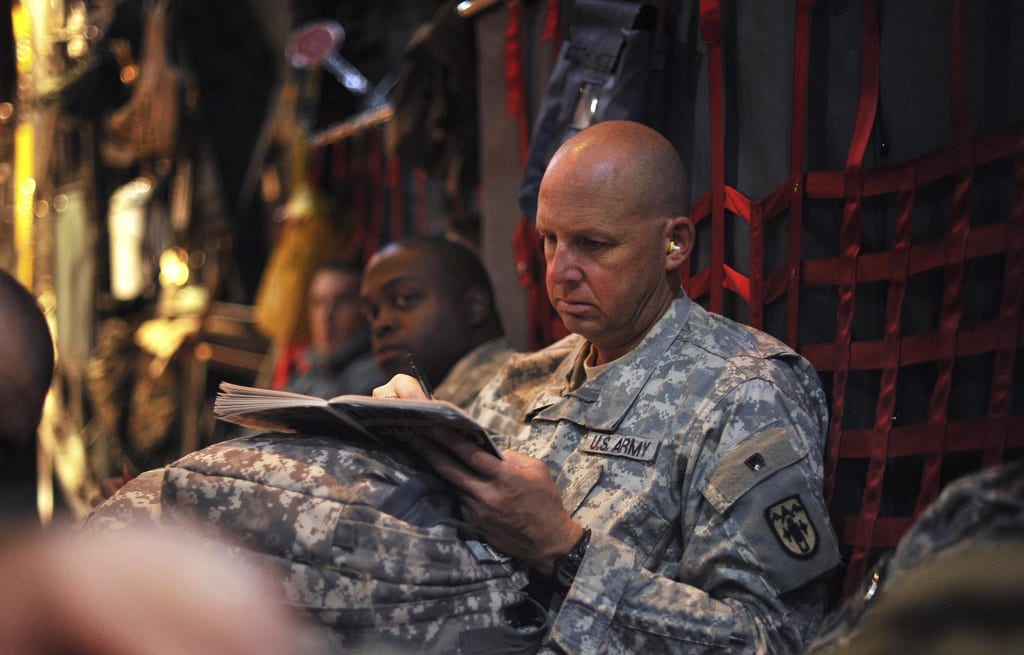 Stress can be crippling; and it can easily capture veterans who are transitioning back into civilian life after serving their country. Managing transition stress is overwhelming, due to the entirely new life that you live, no matter how familiar it is supposed to feel.
Using this stress and being able to attack it with the correct procedures allows veterans to slowly adapt to their new way of life. From simply keeping a journal to meditating, working out, and taking care of your body, veterans have a slew of options to choose from to try and normalize their life even a little.
Take care of your body.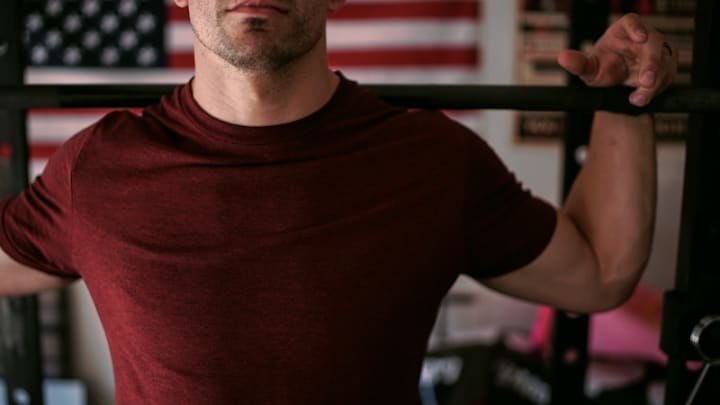 First, on our list of tips for managing transition stress is to make sure you are taking care of your body. You can't allow yourself to lay in bed all day because of the overwhelming stress, though it might be very tempting. Working out is a great way to manage stress, as it produces endorphins, allows you to express yourself, and rid your anxieties and stresses.
It is also important to maintain a healthy diet, and eat balanced meals on a regular basis. Your body will not react well to stress if this isn't incorporated into your daily routine. This also goes for getting enough sleep, and limiting your caffeine and alcohol intake.
Keep a journal.
Journaling might not be for everyone, but you won't know its benefits until you give it a shot. Keeping a journal while you are transitioning from military life is a great way to express your emotions, stresses, and thoughts, as a way to get your feeling onto paper just to get rid of them.
Just like talking to someone might help, writing it all down is a great tip for managing transition stress. A form of therapy for many, journaling is also great for your future self. You can always go back to read about one of the most prominent times in your life.
Find a positive mindset.
Practicing positively is easier said than done, but making a positive mindset a priority of yours is a great step towards diminishing stressed caused by your transition.
Being able to find positivity in a terrible situation shows a lot about a person, and it allows that person to better manage their life and their stress. Focusing on the present, on the reality of the situation, and the positivity in each day is a great way to manage your transition.
Meditate.
Meditation is a great practice for anyone who is dealing with stress, especially transitional stress. As a way to both reduce stress and improve your health overall, meditation is a tool that will allow you to relax, to find strength, and enhance your mood.
Working on relaxing your muscles all the way from your feet to your face, meditation helps you find the best breathing technique for a stressful situation as well as relax your mind.
Maintain a schedule.
Having a schedule is a great way to maintain motivation in your life. Keeping a routine schedule is helpful for veterans to transition because it brings uniformity into their lives, and allows them to focus on the present more.
As one of the best tips for managing transition stress, you should also add activities to your schedule to enjoy "me" time. Do something fun, and recognize when you need to take a break in order to meditate, write, workout, or just have some time to yourself.
Find something to laugh at.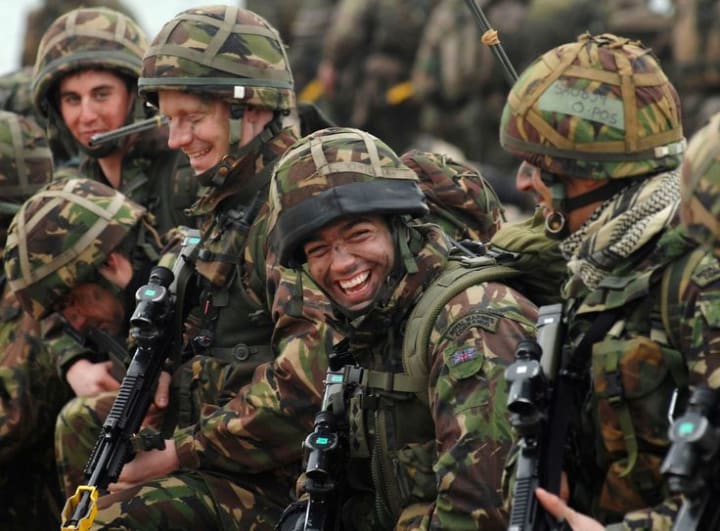 Much like finding positivity in your life, you should also find humor in your life. As one of the best tips for managing transition stress, allowing yourself to laugh is a great way to embrace positivity.
This also goes with spreading your humor, giving compliments, smiles, and more. Surrounding yourself with people who make you happy is a great way to bring light to your life, as well as simply watching movies and shows that make you laugh, and take you away from your stress.
Try to stay in the present.
Like we've mentioned previously, staying in the present is a great way be aware of your realities as well as neglect focusing on the past, and what might be traumatizing.
Though much easier said than done, focusing your attention on exactly what you are doing at any given moment is a great way to maintain a clear mindset and to stay in the now. It will also allow you to better live a positive lifestyle as well as reframe situations that might be overwhelming.
Express anger in productive ways.
Anger is something that is not easily managed by many, but finding the right ways to express this emotion is a great tip for managing transition stress. Expressing your anger in a constructive way may not be the first way you're going to want to control your emotion, but it will certainly pay off in the long run.
A process that takes time to master, expressing anger in productive ways can be from focusing on the problem, rather than the person, focusing on the long-term effects of why you're angry, to simply avoiding disrespectful behavior, and taking your anger out at the gym.
Seek counseling.
Veteran counseling is always a great route to take while transitioning out of the service. There are even counseling services that don't require you leaving the house, that are via telephone.
Or if you prefer a more personal experience, face to face counseling as well as live sessions and online counseling are available for veterans. Specifically trained to work with the military community, counseling will allow you to get a better grip on your transition, your life, and your stress.
Seek out fellow veterans.
If counseling isn't your thing, seeking out fellow veterans is also a great way to not only form a support group and connection, it will better allow you to transition, because you are backed by someone who can relate to your struggles.
As our last tip for managing transition stress, your fellow veterans are there to support you, and to get you through this life change. Plus, you can each use each other's shoulders to lean on in the process.