10 Good Jobs for New Veterans
Want to keep a little military in your life? These jobs for new veterans are a smart pick.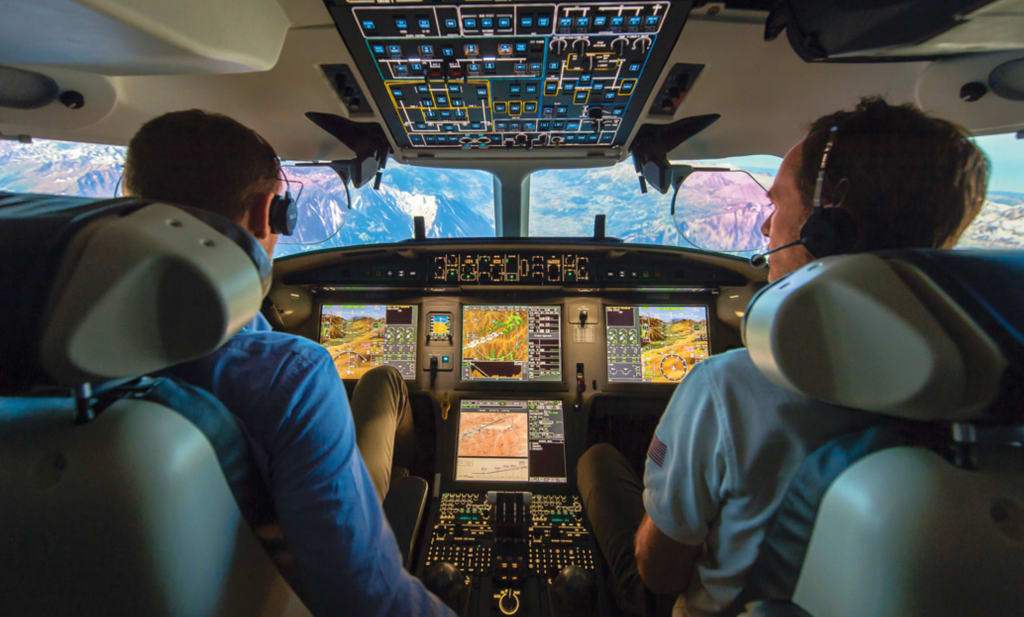 You served your country well, you met a bunch of new friends, and you learned to love the military lifestyle. Or, maybe you just did one tour in Iraq, only to find that you're alright with being a "one and done" type of veteran. Either way, you're working your life back into the civilian world and you need a new way to support yourself.
Your new life means that you're going to need a civilian career that works with your transition. If you're worried you won't find anything, you're not alone. Many new vets struggle matching themselves with a job that suits their needs.
Thankfully, there are plenty of excellent jobs for new veterans to consider. Here are some of the most highly esteemed ones we've found.
EMT/Paramedic/Doctor/Nurse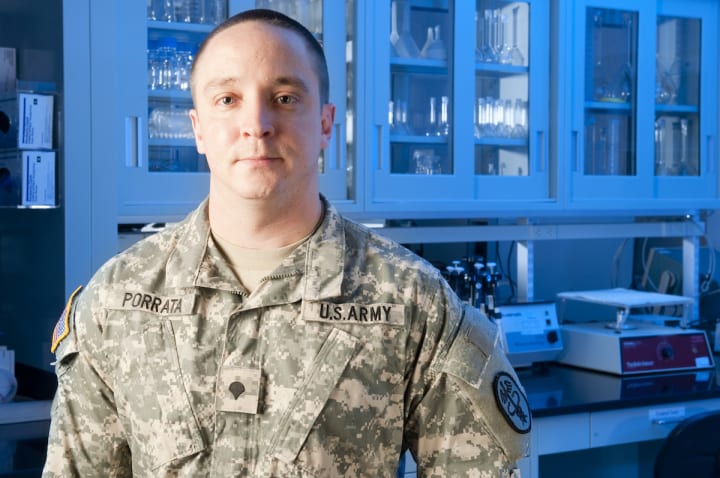 If you were enlisted as a military doctor, or got your training in the field, you already have the qualifications necessary for some of the most stable jobs for new veterans in America. If you have the certifications, you can find virtually any medical position you want as a vet.
Some of the advantages of working in the medical field are that these jobs tend to have low hours, high pay, and a culture that is very similar to what you may have experienced in the military. It's a smooth transition in most cases, and that's what makes this a good route to choose.
Depending on which medical career path you choose, you can earn anywhere from $30,000 to upwards of $190,000 per year. Since demand is always up for healthcare, it's one of the best ways to guarantee job security in unsure times.
Personal Trainer
Not many civilians are capable of whipping a body into shape like a veteran, and that's a serious strength to consider. If your favorite times in the service were spent at the military gym, a career as a personal trainer may be a smart choice.
Most personal trainers have their own businesses and require certification in order to practice their trade. Your personal trainer career can pay anywhere from $20,000 to $60,000 depending on who hires you and how you promote yourself. And if that's not enough, with technology on the rise, online personal training may also be a route for you to take.
Management Consultant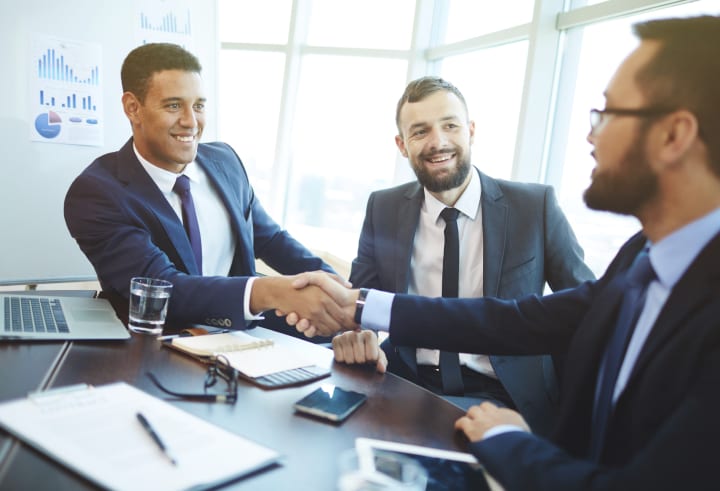 Management consultants require a lot of the same skills that military life teaches. To be a great manager, you need to have people skills, be willing to make tough calls, and also have the guts you need to check people when they aren't working with the company.
Civilians do not always have the opportunity to cultivate their managerial skills the way they should. That's what makes this one of the best jobs for new veterans who want to teach others the military methods of leadership.
This career track is incredibly well-paying, too. A typical consultant will earn anywhere from $110,000 to $200,000 per year.
Pet Therapist
A lot of canine units exist in the military, and if you're like many vets, you have a soft spot for dogs and cats. That said, if you were thinking of being a veteran veterinarian, you might want to rethink it. This can be a depressing job and give you upsetting looks into animal health standards.
A better option would be to become a pet therapist, or to help raise therapy dogs. This requires a Bachelor's degree and some certifications, but the pay is well worth it. A typical pet therapist will make $88,000 per year.
Pilot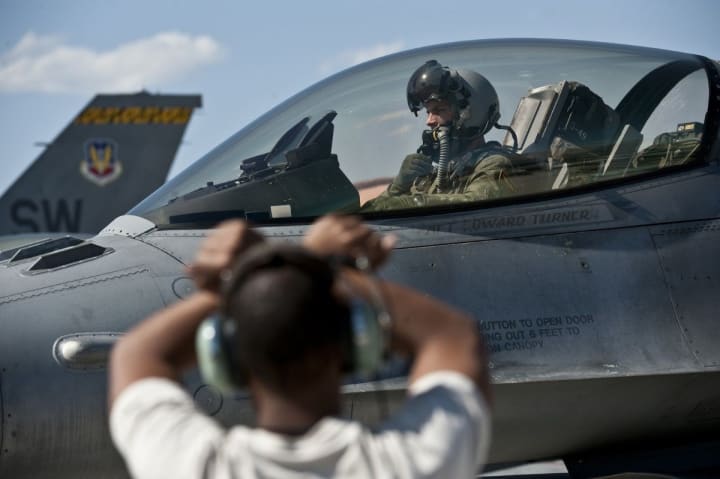 Airlines are always flying, and they will need people capable of handling airplanes like a pro. It's a well-known fact that a large number of pilots are United States Air Force veterans.
Needless to say, the similar culture, high pay, and steady work makes this one of the best jobs for new veterans looking for a place they'll feel at home. This is a particularly smart choice for people who really love staying in the air.
A commercial air pilot can make anywhere from $80,000 to $120,000 a year. This job is in very high demand, so you may have to work a bit to find an airline that will hire you.
FBI Agent
The Federal Bureau of Investigation is always hiring, and is a known fan of military veterans. Even if you were a low-ranking veteran, your vet status will likely be enough reason to get your foot in the door with many law enforcement groups.
Veterans who have a degree will most likely be able to find a job in the FBI. You'll have fellow vets at your side, deal with criminals, and still have a very military-esque lifestyle.
A "Fed" can easily make as much as $115,000 a year. If you go into higher ranks, you could easily become very wealthy after your military career.
Systems Analyst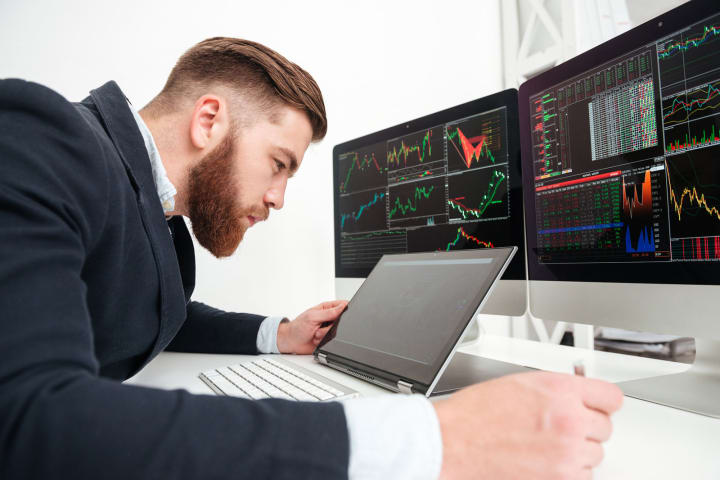 Contrary to popular belief, a lot of military jobs involve high tech gear—not to mention a very heavy background in IT. This is great news for veterans on a job search, simply because there are just so many IT jobs you can get with a military background.
A popular option in terms of both private and public sectors is a systems analyst job. In this, your role in a company will involve optimizing data storage and working to make sure a company's system is as efficient as possible.
Salaries exceeding $100,000 a year are the norm. Needless to say, it's one of the smarter jobs for new veterans who want to make bank.
Security Manager
Do you love the idea of having a civilian job similar to military life? Do you love the idea of somewhat flexible working hours with typically low levels of stress?
As a security manager, you'd get that kind of work life. Security managers are the people who are in charge of ensuring that private security guards are doing their job. You may also be in charge of scheduling them, dealing with clients, and just making sure you hire the right people.
A typical security manager can make anywhere from $70,000 to $115,000 a year.
Logistics Analyst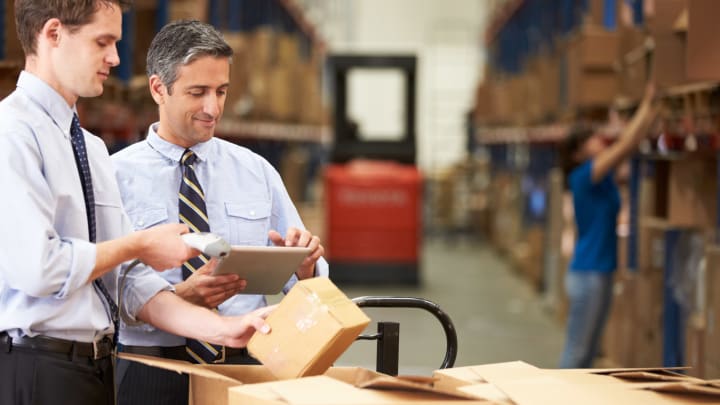 One of the more stable jobs for new vets to hit the market in recent years is the role of a logistics analyst. As the name suggests, these analysts are given the role of making sure that items that are sent out via mail will get to their destinations in the most efficient way possible.
If you were the maverick in charge of supply lines during your military stint, you'll be perfectly qualified to handle the workflow here. Most logistics analysts are paid between $50,000 and $75,000 a year.
Law Enforcement Officer
A common trope among veterans is the decision to take a job as a police officer after their time in the military—and you know what? There's nothing wrong with that choice. Law enforcement offers great full time jobs, a lot of camaraderies among coworkers, as well as awesome benefits.
Depending on where you work, being a police officer can be a very low-stress job. Most LEO's will get paid around $40,000 to $70,000 a year. Needless to say, it's one of the top jobs for new vets that just want a quiet life after the military.

Rowan Marley
Rowan Marley is a 20-year-old sports enthusiast who hails from Brooklyn. When he's not hitting up a local Zumba class, he's drinking organic smoothies. That's just how he rolls.
See all posts by Rowan Marley →