Advantages of Working in the Medical Field
With One of the Biggest Industries in the World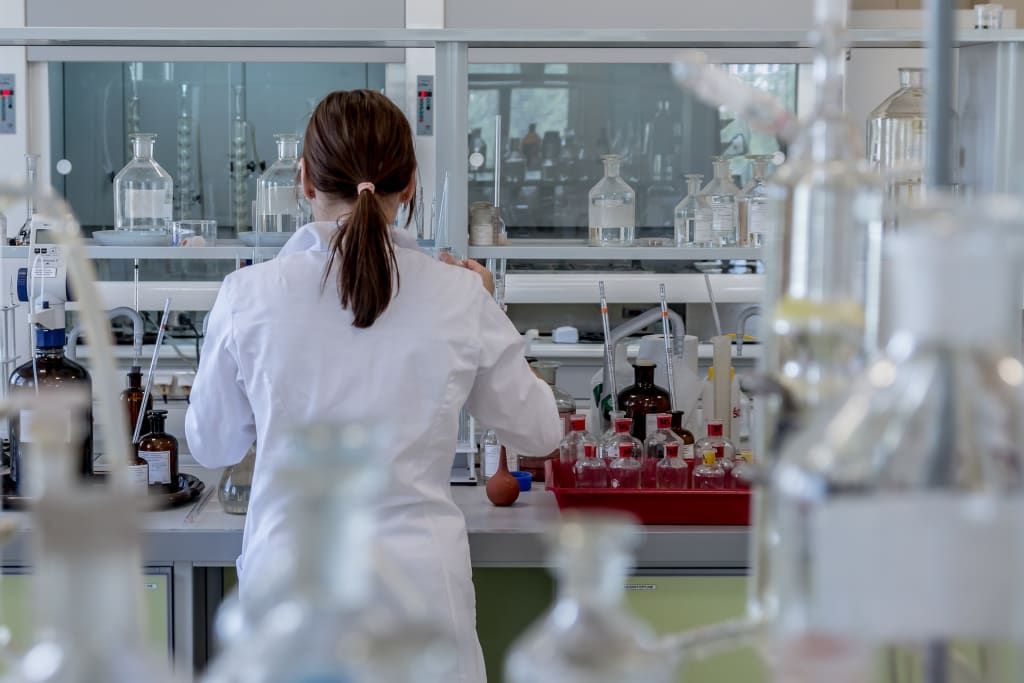 It can be tough finding a career path that is able to reward you as much as your services reward others. While the amount of education that is required for such professions may turn some people off from these opportunities, the advantages make them totally worth it. One area that serves as a great example is the medical field.
Jobs in this area allow you to have a major effect on other people's health so that they can continue living for a long time. The financial benefits are sure to keep you satisfied, especially if you improve on your skills. Here are some advantages for those considering working in the medical field.
Job Opportunities
It helps for whatever you major in to provide different career paths to take in case your first option doesn't work out. That is the case with healthcare, as the increasing age of the population requires different services to keep it going. There are also different medical facilities where you can apply your skills, such as hospitals, nursing centers, fitness centers and doctors' offices.
You'll be happy to know that the U.S. Bureau of Labor Statistics estimates the healthcare industry to grown by 26 percent in 2022, which means that there will be 4.1 million jobs available in this area by then. Because of the necessity of such jobs, you won't have to worry too much about getting laid off.
Diverse Specializations
The different options that you have available to you when you enter the medical field are thanks to the training available at different establishments. Some offices specialize in medicine and x-rays, while others focus more on physical therapy and improving hearing or vision. It is also possible to take part in multiple disciplines at once to expand your options in case one doesn't work out.
Some of these jobs require creating high quality medical reviews and other documents more associated with paperwork, while others are more hands on and teach you how to conduct surgery and other practices. When looking at different career options, compare salaries so you know if the chance or dedicating time to multiple disciplines is worth your time.
Fast-Paced Environments
As easy as working a desk job can be, it can get repetitive and boring if you're staying in the same place and doing the same work for an extended period of time. That won't be a problem if you find a medical job, as you are more than likely going to have a different assignment, or list of assignments, each day. This is mostly because you'll be working with different patients with different problems.
Working in a fast paced environment means that you'll need to be prepared to work long hours, perhaps even sleep over at the hospital to ensure that all of the patients get the care they need. However, having something new to learn means that your skills grow, and the more you add to your repertoire, the better chances you have of finding high-paying jobs.
Helping People
One of the most rewarding aspects of any job is being able to brighten up anyone's day, week, month, year, or even life. No field exemplifies that better than healthcare. Healthcare officials have the chance to treat rare conditions. Just think—a degree in medicine could give you the chance to spread endometriosis, achalasia or even myocarditis awareness.
The success you experience in this area will make you a reliable option for your bosses to treat serious issues in the future, and this is a chance for you to develop a relationship with your patients and their families. They can also recommend a friend suffering from a similar condition to use your services.
Mind Stimulation
The medical field is among those that require years of education in order to perform different roles. While this means that you won't get to leave the classrooms as soon as you hoped, this also means that you get to learn something new. This can have a major impact on your own health, as brain stimulation on a regular basis is necessary for keeping your mind in shape into your older years.
This stimulation is thanks to learning how different forms of medicine work and treat different diseases, as well as how the technology used to treat people functions. The long hours associated with this field means more chances for you to gain knowledge, so it helps to volunteer for extra hours at any chance.
Keep these advantages in mind so that you can enjoy a stable and impactful career.