What Is Gifting?
An easy new way for people to support you!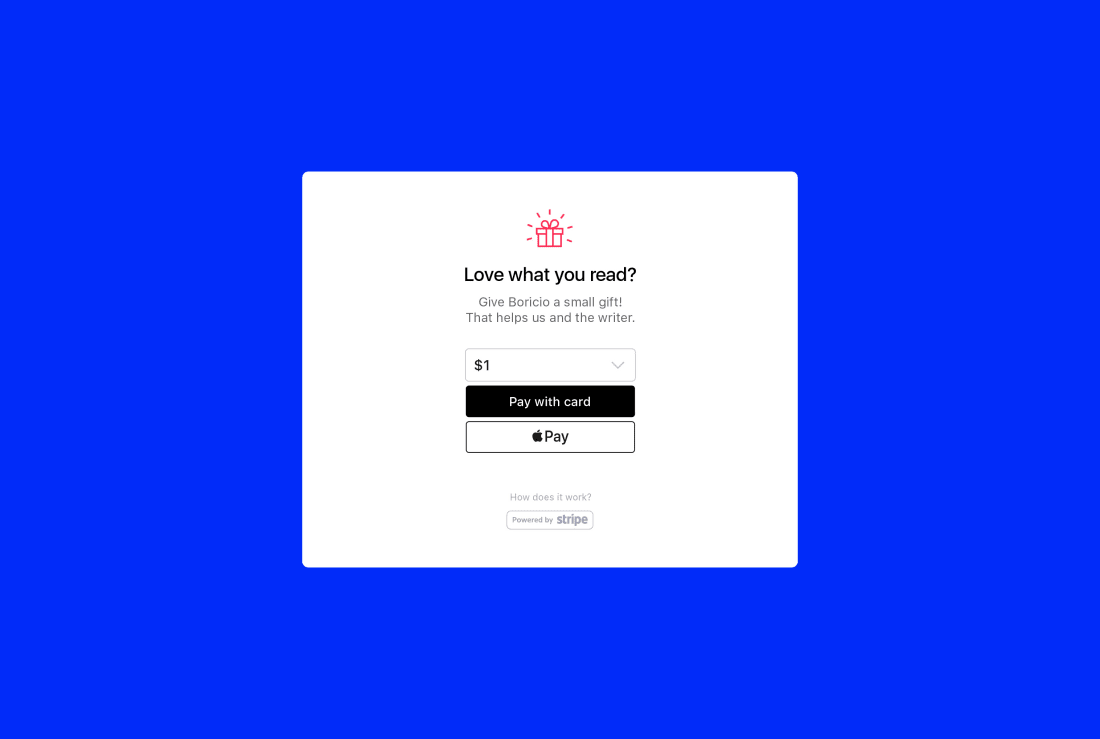 Gifting allows your readers to pay you directly for your stories. These are micropayments – small payments like $1, $2, $5, $10, $20 – that go straight into your Stripe account (we take out a small 7% transfer fee). This is a great way to raise money for a cause, or let your audience support your book, music, writing, and more!
For a full list of the ways you can make money on Vocal, check out this link.
By gifting, you're showing your favorite authors your support. Learn more about how to gift, how to receive gifts, and how to connect Stripe below.
Don't Forget to Connect Stripe
In order to receive a gift, you must have Stripe connected to your Vocal account. If not, gifts will not appear on your Stats page or in your bank account, nor will the gifting option appear on your author page or articles.
All of our transactions are done through Stripe; we never have access to any of your financial information.
To learn more about connecting your Stripe account to Vocal, click here.

How to Send a Gift
You're reading a great article and want to do more than "like" or "comment" on social media. What do you do next? You show your support with a gift, of course!
There's no limit or frequency to what you can gift – you can send a one-time payment, multiple times, or every time your favorite author posts a story.
You have the ability to gift on either an Author's Page or an individual post.
All gifts are processed through Stripe, which accepts Apple Pay, credit card, debit card, Bitcoin, and more. For a full list of the payments that Stripe accepts, click here.
NB: Stripe may charge you an additional fee for gifting an international author. For more information on international fees from Stripe, check out their site – https://stripe.com/
How To Receive A Gift
Remember, if you would like to receive a gift on Vocal, you must be connected with Stripe; if not, your readers will not be able to send you a gift.
Once Stripe is connected, you can keep track of how many gifts you have received in your "Stats" page. Here, you can navigate between "Stories," "Payments," and "Gifts."
Under "Gifts," you'll see a list of the gifts you have received - attached to the article or profile from which it was sent.
Now go on, it's time to gift!